The saying goes, "If it ain't broke, don't fix it."
So, when Boiling Springs running back Joey Menke dashed 46 yards down the left sideline with eight minutes left in the fourth quarter for his third rushing touchdown of the night, it was evident the Bubblers had no intentions of keeping the ball out of the tailback's hands.
Behind Menke's 134 yards on the ground, 73 receiving yards and four touchdowns, Boiling Springs kept the pedal down and defeated Mid-Penn Capital Division foe Big Spring 44-28 Friday night at Bulldog Stadium in the Battle of the Springs.
"I think we found a couple of things that worked," Boiling Springs head coach Brad Zell said, "and we didn't stray away from it. We just kept coming back to it, back to it, back to it and, you know, I don't want to get emotional, but I'll go back to my mentor, Tim Rimpfel. He said, 'If it ain't broke, just keep running it.' So, maybe I did that one for him."
After Boiling Springs' Jack Laing kicked a 36-yard field goal early in the first quarter, Big Spring came out firing on all cylinders. Flushed out of the pocket, Bulldogs quarterback Ethan Eisenberg connected with a streaking Logan Schmidt for a 30-yard score, providing Big Spring with its first, and ultimately only, lead of the game.
Trailing 7-3 to start the second quarter, Bubblers field general Collin Lunde, with the Big Spring defense bearing down on him, heaved a jump ball to the left corner of the end zone, which Carson Garvey promptly hauled in for a 30-yard score.
The Bubblers (6-1, 2-0 Capital) proceeded to spring for three additional scores with Menke accounting for two of them. His first trip to pay dirt was a 16-yard untouched run, and the second was the result of a 73-yard pitch-and-catch. Aidan Metzger completed the string of touchdowns with a 3-yard dive through the line.
"It doesn't matter who's scoring on offense," Menke said, "I have trust in my guys that they're all going to block for me, and I'll block for them. …It's not about 'I,' it's about 'us.'"
With a 24-point margin staring them in the face shortly out of halftime, the Bulldogs (5-2, 1-1) rallied for their own pair of scores, a 39-yard connection between Eisenberg and Connor Black and a 6-yard barreling run from Dillon Wakefield.
But the Bubblers' Wing-T offense broke through the Big Spring defense in the final frame, as Menke trucked his way in from 1 yard out and rounded out the bevy of scoring with the 46-yard breakaway score.
Wakefield tacked on another trip to the promised land from 6 yards out with 10:08 remaining.
"It hurts," Big Spring head coach Joe Sinkovich said, "you know, losing games should hurt, and these guys take it to heart because they have high expectations. I told them, let it hurt and then we got to let it go, get ready for next week and, you know, we're still on track for a good season."
On the stat sheet, Lunde completed all three of his pass attempts for 115 stripes and two touchdowns. Metzger, before exiting midway through the third quarter with an injury, kicked up grass for 77 yards. Wakefield bounced off numerous Bubblers in his four quarters of play, rushing for 115 yards and two scores.
Boiling Springs hosts Middletown Friday and the Bulldogs, looking to bounce back, visit Trinity.
"I've been saying it all year, we have to be us," Zell said. "We have to be us and it's about what we have to do, and we said at halftime, 'Be us.' Us is enough. And our kids fight. They play hard."
Photos: Boiling Springs at Big Spring football
Big Spring Boiling Springs 1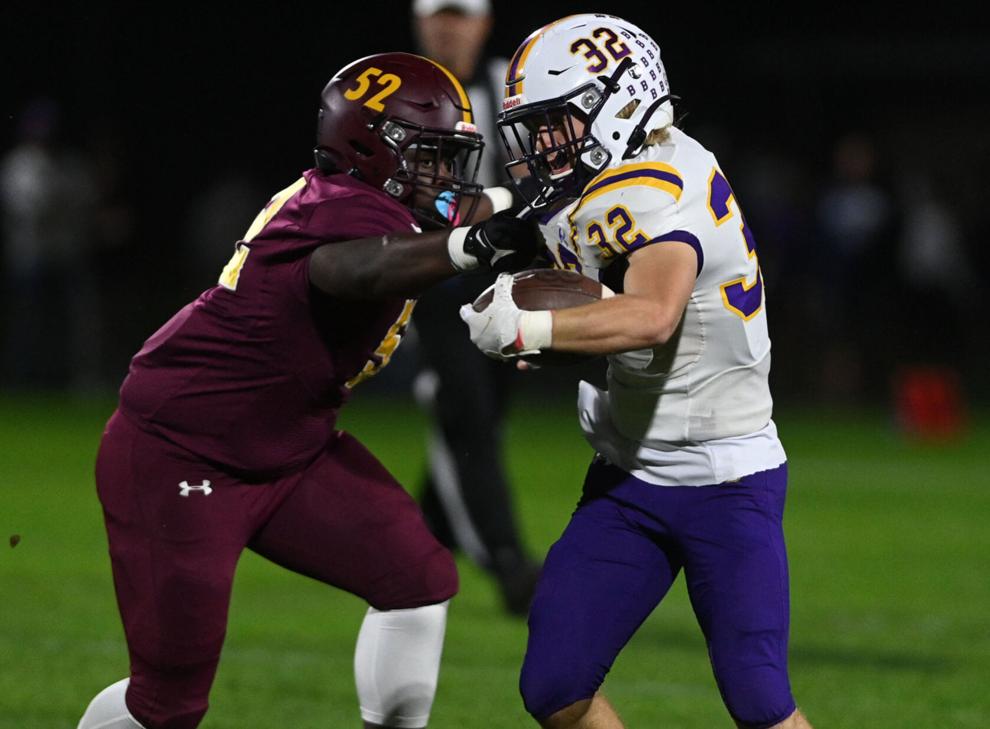 Big Spring Boiling Springs 2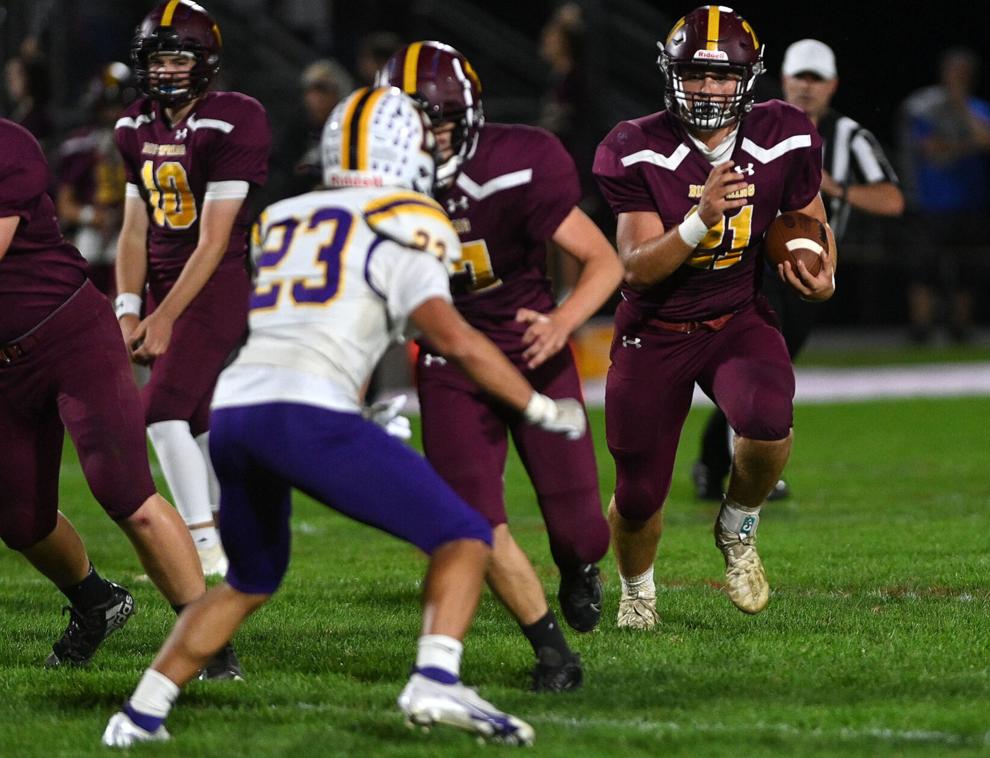 Big Spring Boiling Springs 3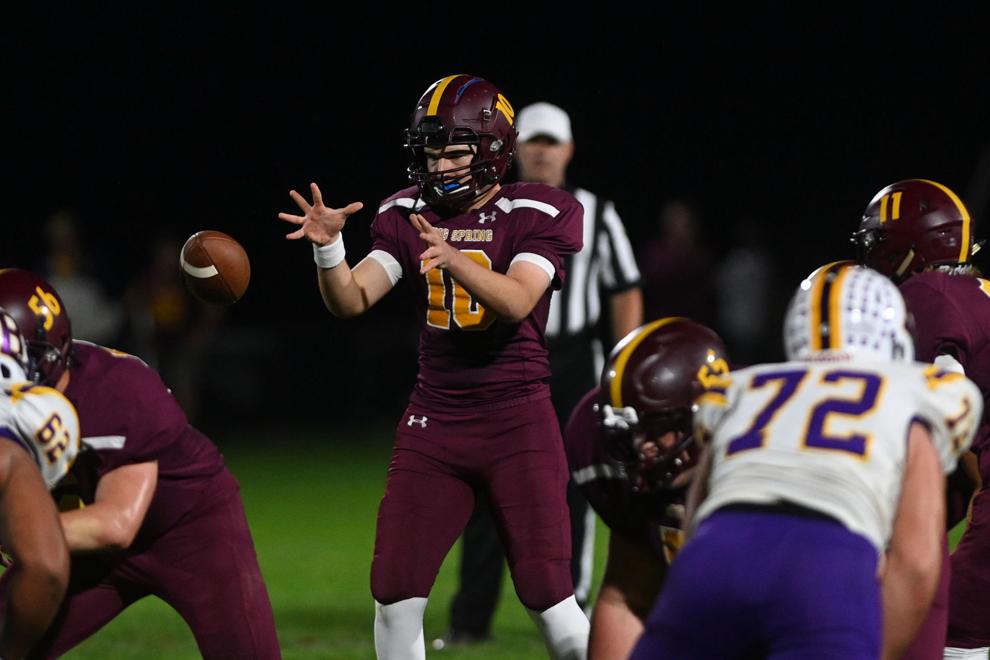 Big Spring Boiling Springs 4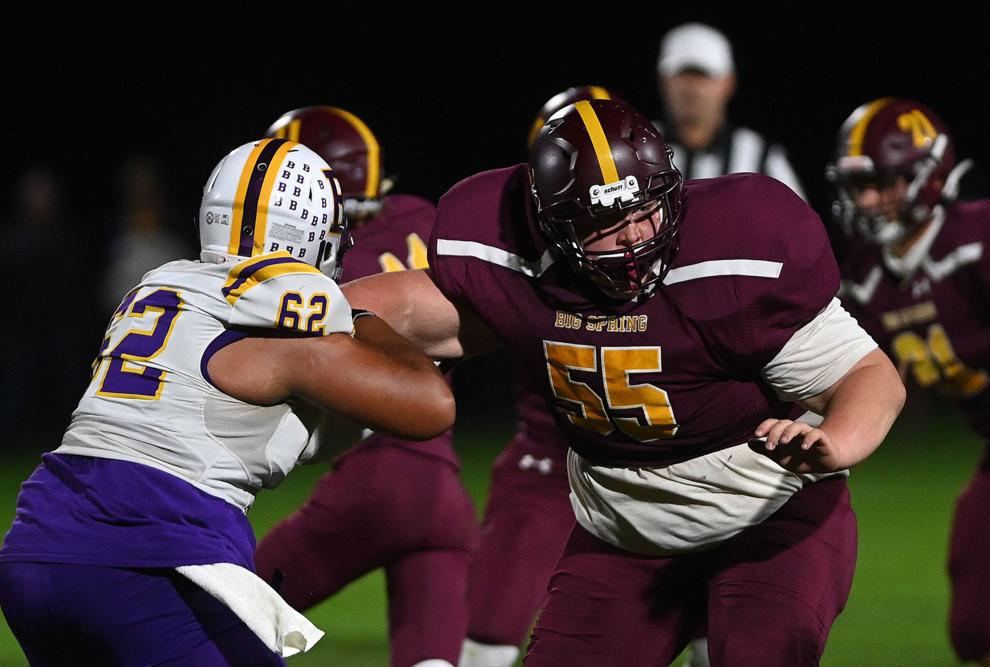 Big Spring Boiling Springs 5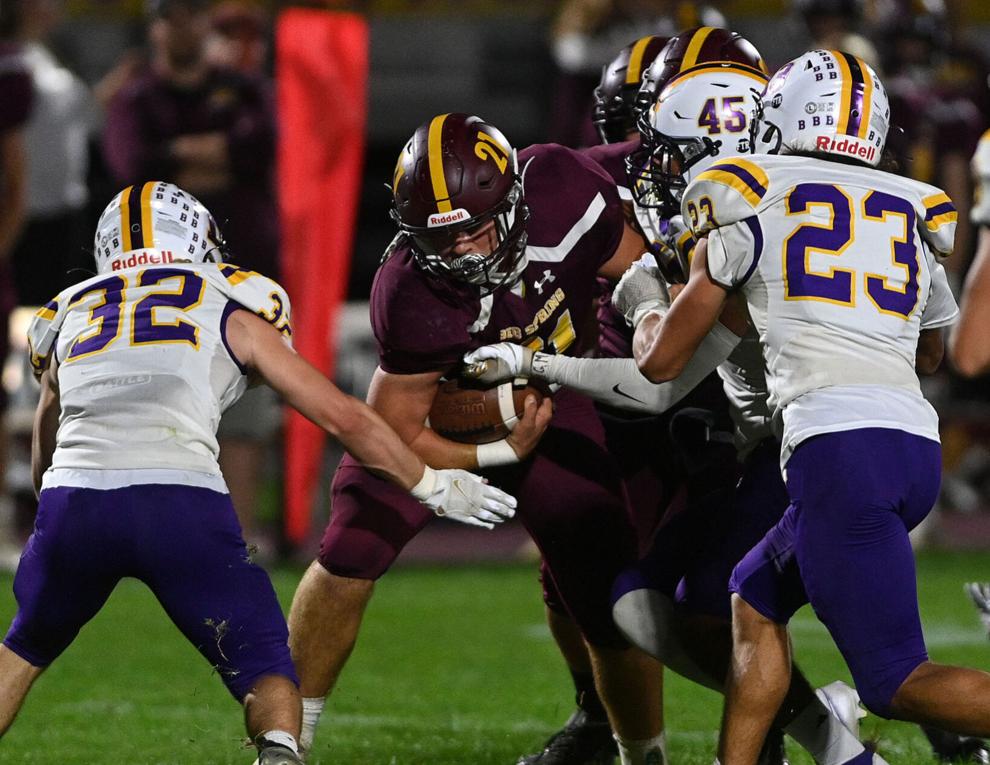 Big Spring Boiling Springs 6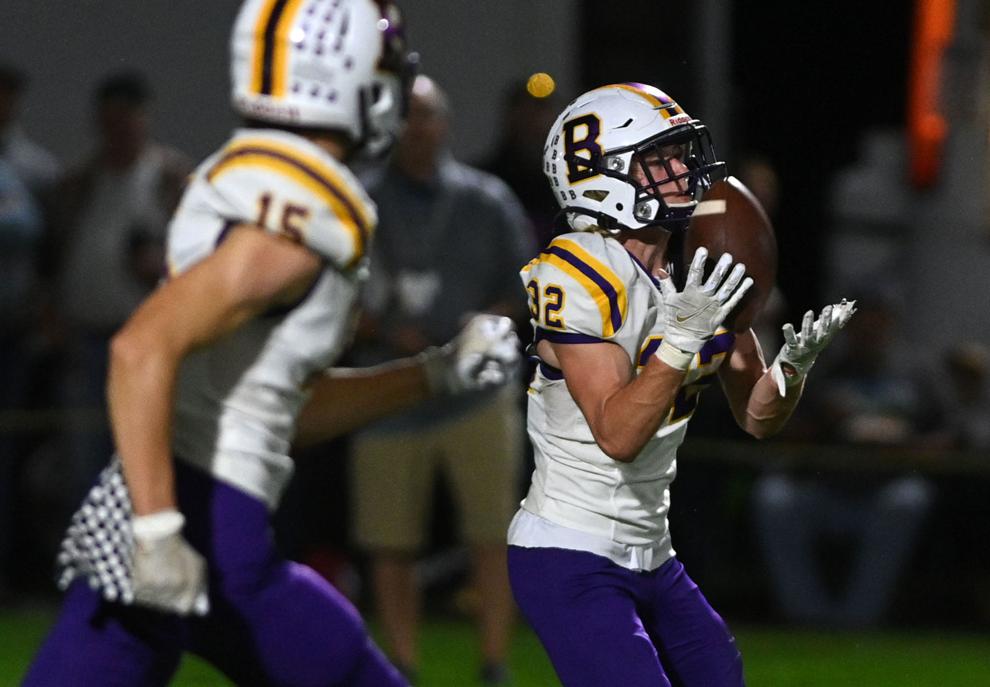 Big Spring Boiling Springs 7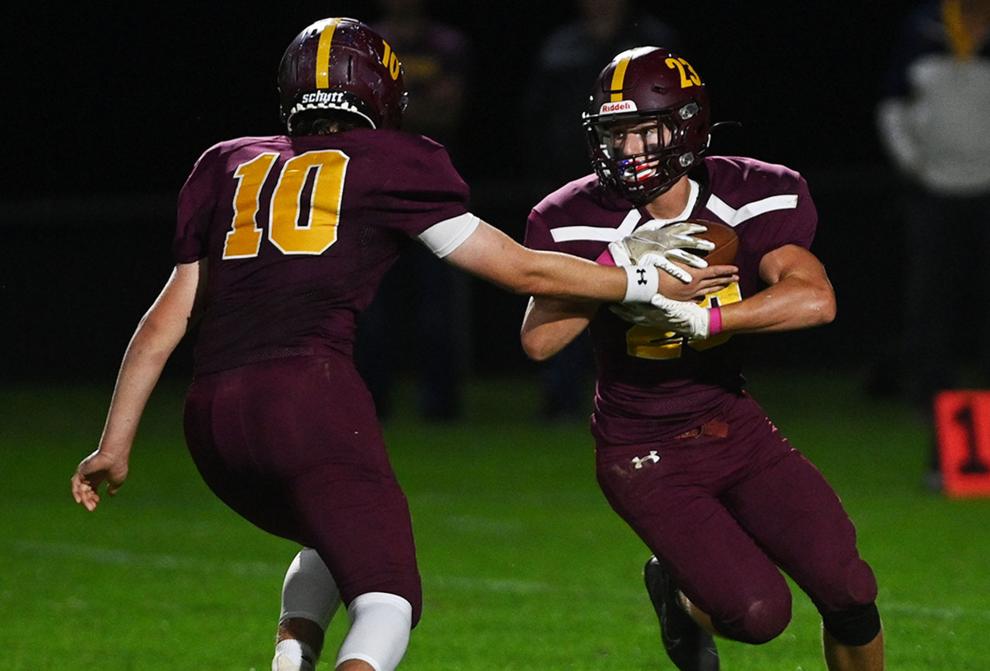 Big Spring Boiling Springs 8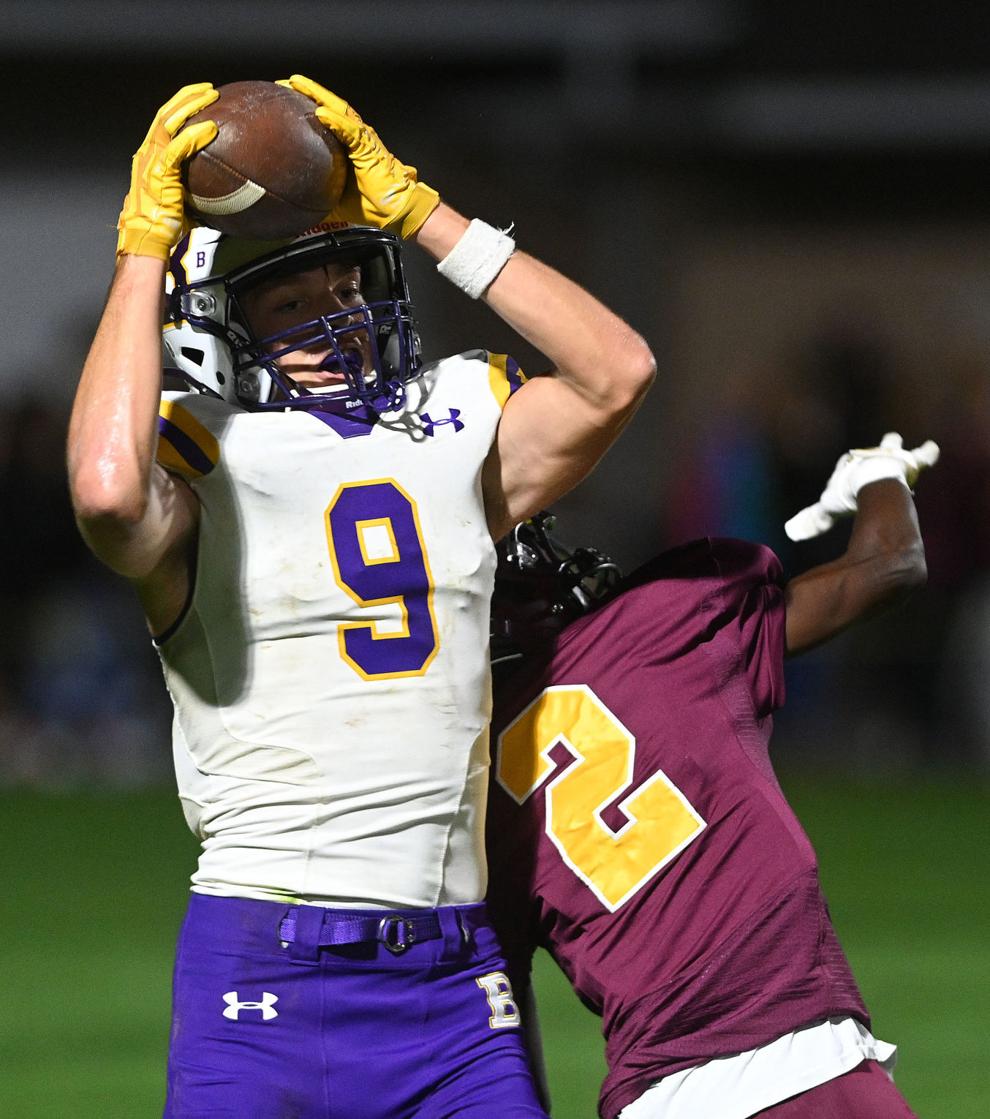 Big Spring Boiling Springs 9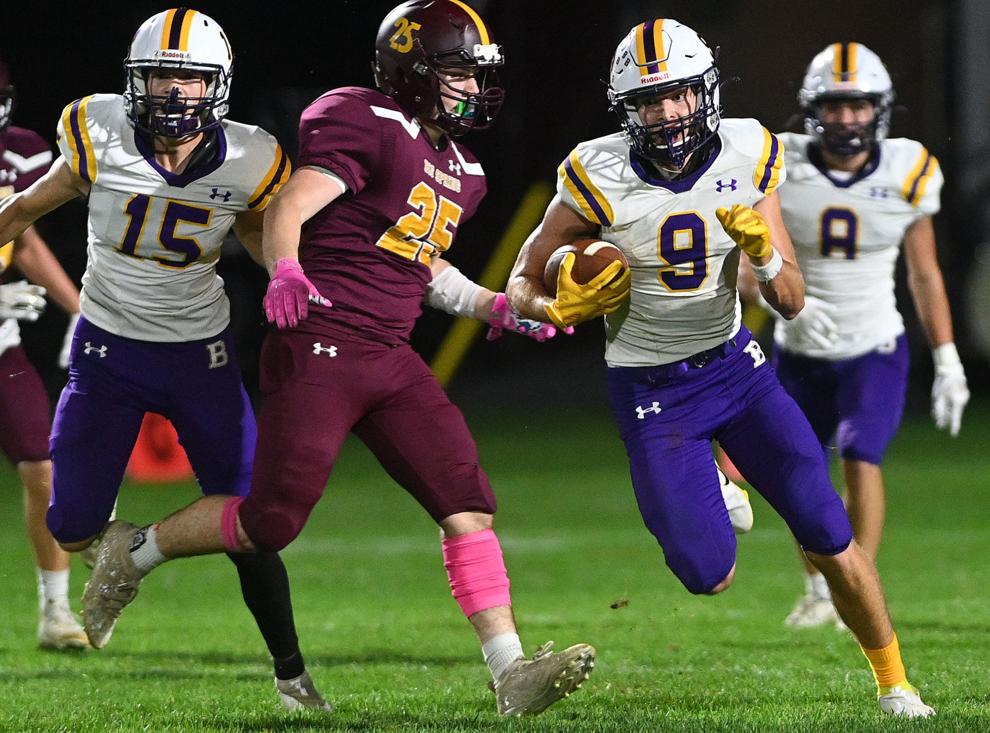 Big Spring Boiling Springs 10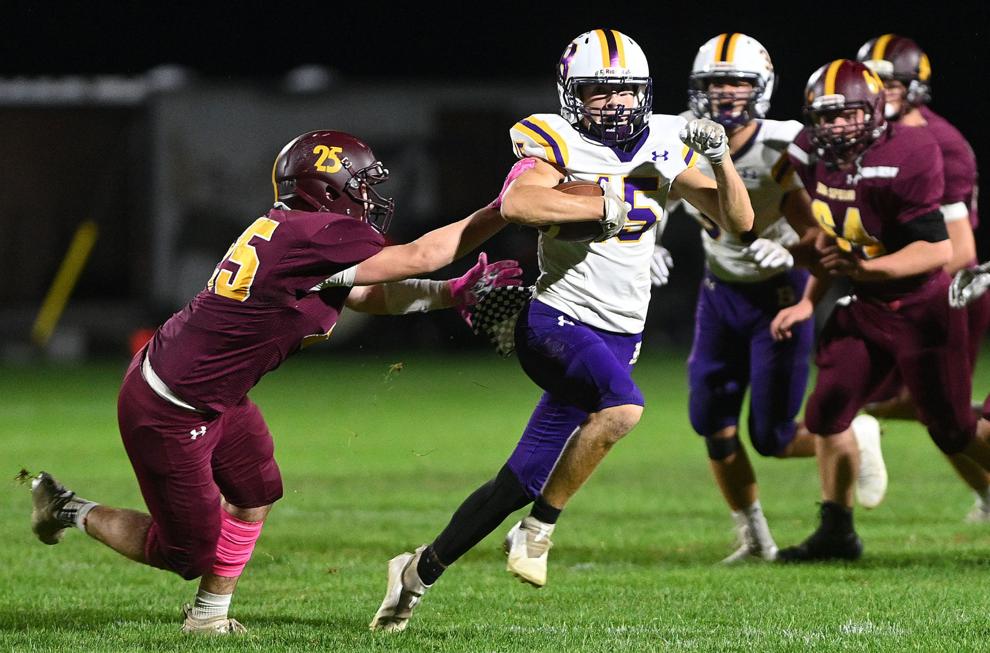 Big Spring Boiling Springs 11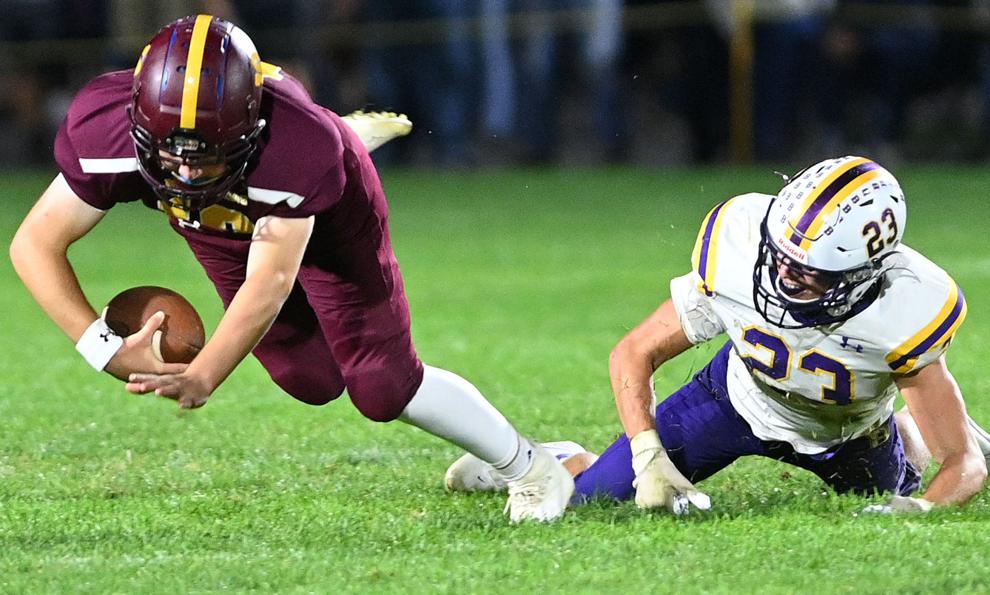 Big Spring Boiling Springs 12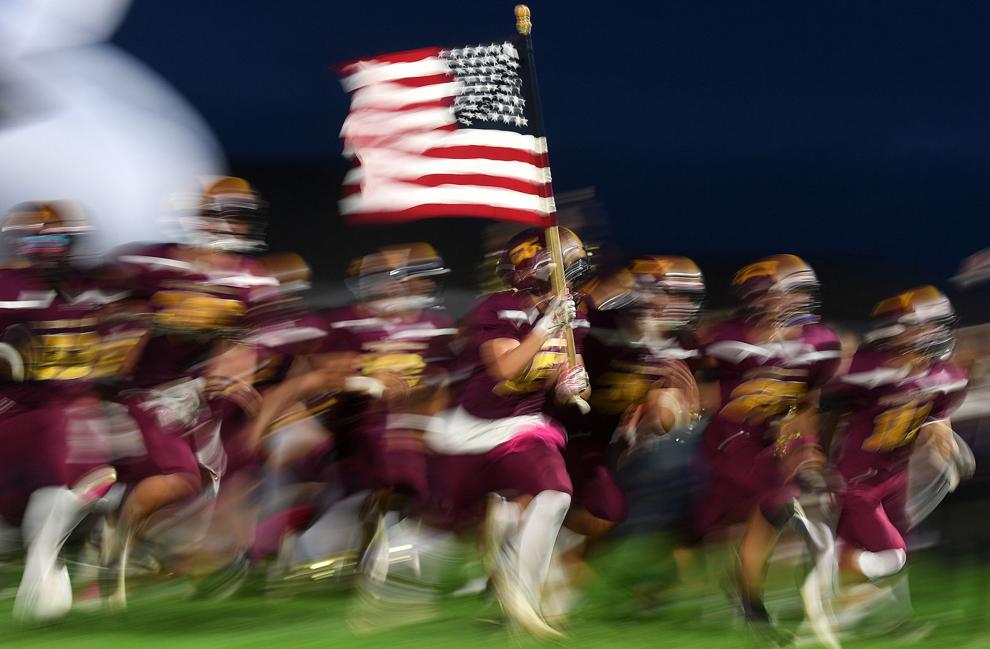 Big Spring Boiling Springs 13