Boiling Springs' Jack Laing was aiming for just a couple yards on the ground with the Bubblers pinned deep in their own territory late in the second quarter of Friday night's Mid-Penn Capital football contest against Trinity.
But when Laing saw a gaping hole on the right side of his blocking line, he wasted no time splitting the crease.
"You're always looking for more," he said, "and when you see a hole, you hit the hole, and you're gone."
Laing rushed 95 yards for the touchdown and ballooned the Bubbler lead to 16. Following Laing's coast-to-coast dash, it was all Boiling Springs the rest of the way, as the Bubblers steamrolled the visiting Shamrocks 43-7 at Ecker Field.
Boiling Springs (5-1, 1-0 Capital) scored 40 unanswered points to capture the win, riding its rugged rushing attack.
"That really is the key for everything for us," Bubbler head coach Brad Zell said. "If we can't run the ball, it's tough. But when we can, it really opens things up."
Despite the lopsided victory, a win didn't seem to be a lock out of the gate, as Trinity (3-2, 0-1) took a 7-3 lead, answering an early 30-yard field goal from Laing on Boiling Springs' opening possession. On a pitch left, Shamrock wide receiver Max Schlager eluded a cluster of defenders and tip-toed his way down the sideline 64 yards for the early Trinity advantage.
Having a fire lit underneath them, according to Zell, the Bubblers went to work in little to no time, stomping their way down the field. Laing capped a six-play, 75-yard drive with a 7-yard run up the gut, providing Boiling Springs with the lead it never relinquished. With Trinity's Landon Kuntzelman fumbling the ball on the ensuing possession, Boiling Springs turned to running back Joey Menke. In the Bubblers' vaunted Wing-T offense, Menke slipped his way through the stacked Shamrock defensive box on the drive's first play and eventually escaped for a 61-yard score.
Laing's 95-yard breakaway accounted for the third touchdown, but the Bubblers drew up two more trips to pay dirt off a pair of Kuntzelman interceptions before the first half ended. With 1:01 left in the second quarter, quarterback Colin Lunde connected with Blake Delevan on a 23-yard corner route and, as time expired, Carson Garvey filled in as the Bubbler field general, bulldozing his way to six on a 4-yard keeper.
With his team owning a 37-7 edge to start the second half, Laing made sure to complete his touchdown trifecta just four snaps in, cutting the corner and bursting 64 yards to the end zone, capping the Bubblers' scoring.
"We talk a lot about how Jack [Laing] doesn't get a whole lot of credit, but without his blocking, Joey [Menke] doesn't get what he gets, and vice versa," Zell said. "So, they know they have to block to get the ball, and we've got a couple of guys that can get it done."
"It feels great," Laing said. "I couldn't have done it without my teammates and my line, that's for sure."
The trio of Laing, Menke and Aidan Metzger rushed for a combined 318 stripes on 27 carries, with Laing pacing the group at 182 yards. Menke compiled 88 on the ground, and Metzger added 48. Lunde had his grip on 63 yards on 2-of-6 pass attempts.
Trinity's trademark tandem of Schlager and tailback Tyler Rossi rushed for 130 yards across 25 totes. Kuntzelman threw three interceptions and fumbled once. The Shamrocks finished the night with six turnovers.
Boiling Springs travels to Newville Friday to face rival Big Spring, while Trinity enters a tough test, hosting Steelton-Highspire, the reigning PIAA Class A champion and Shamrocks head coach Jordan Hill's alma mater.
"We've got to stay calm and just play our game," Laing said, "we're on to the game against Big Spring, and we just have to take care of business."
Photos: Trinity at Boiling Springs football
Boiling Springs Trinity 13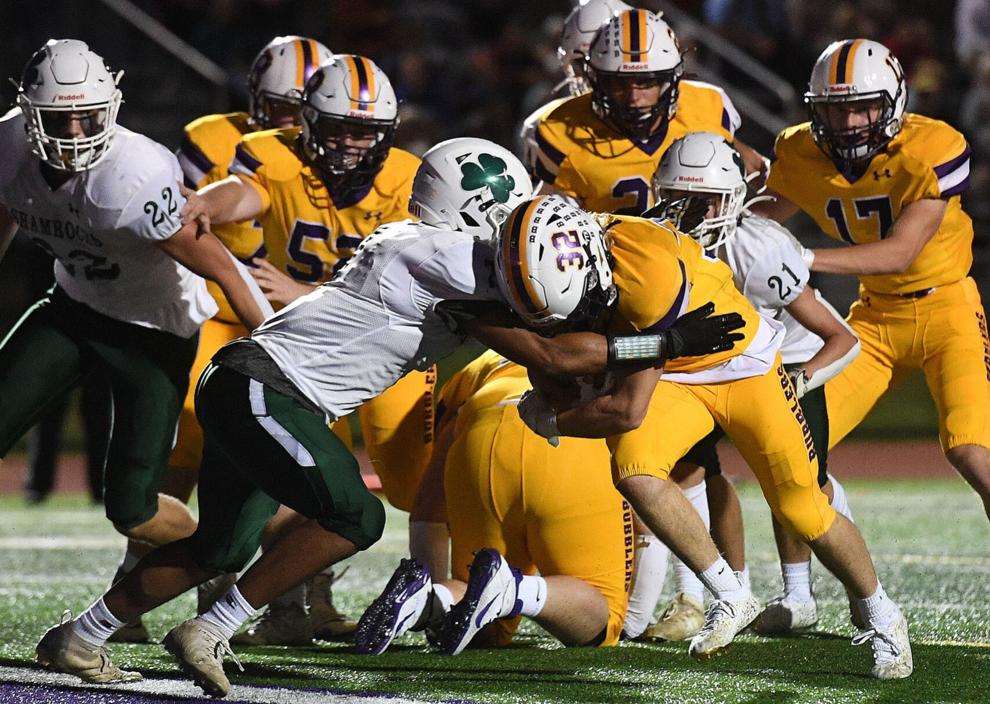 Boiling Springs Trinity 1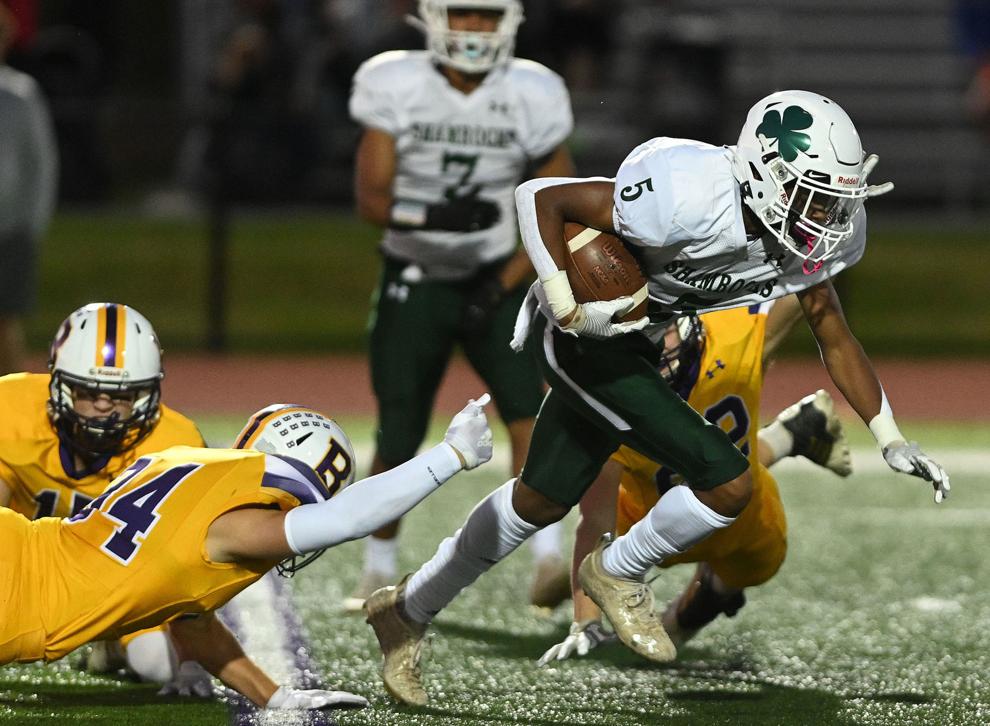 Boiling Springs Trinity 2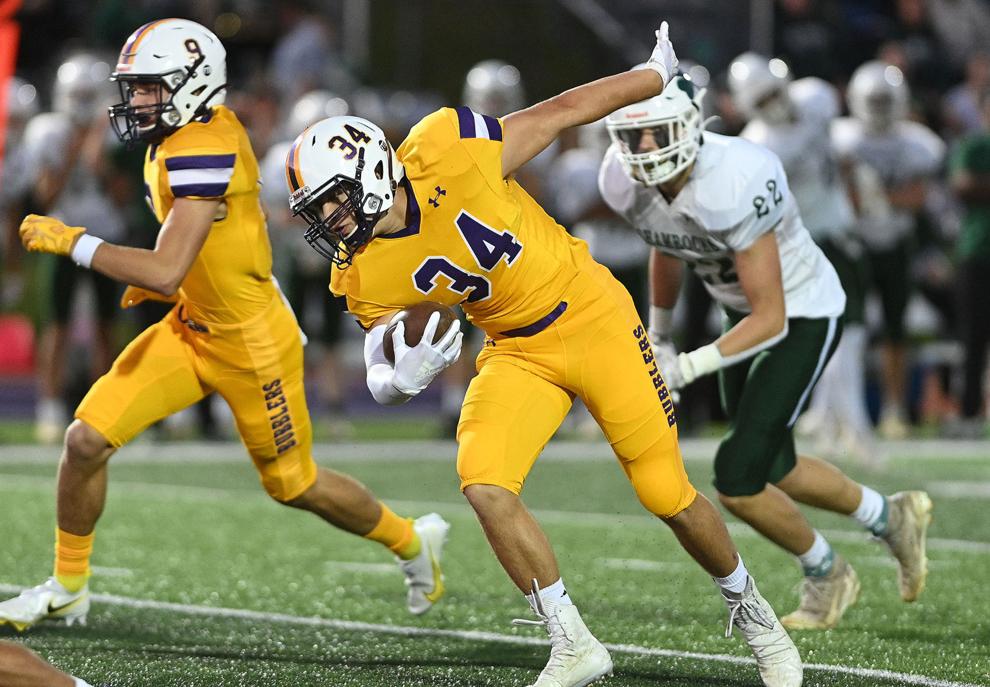 Boiling Springs Trinity 3.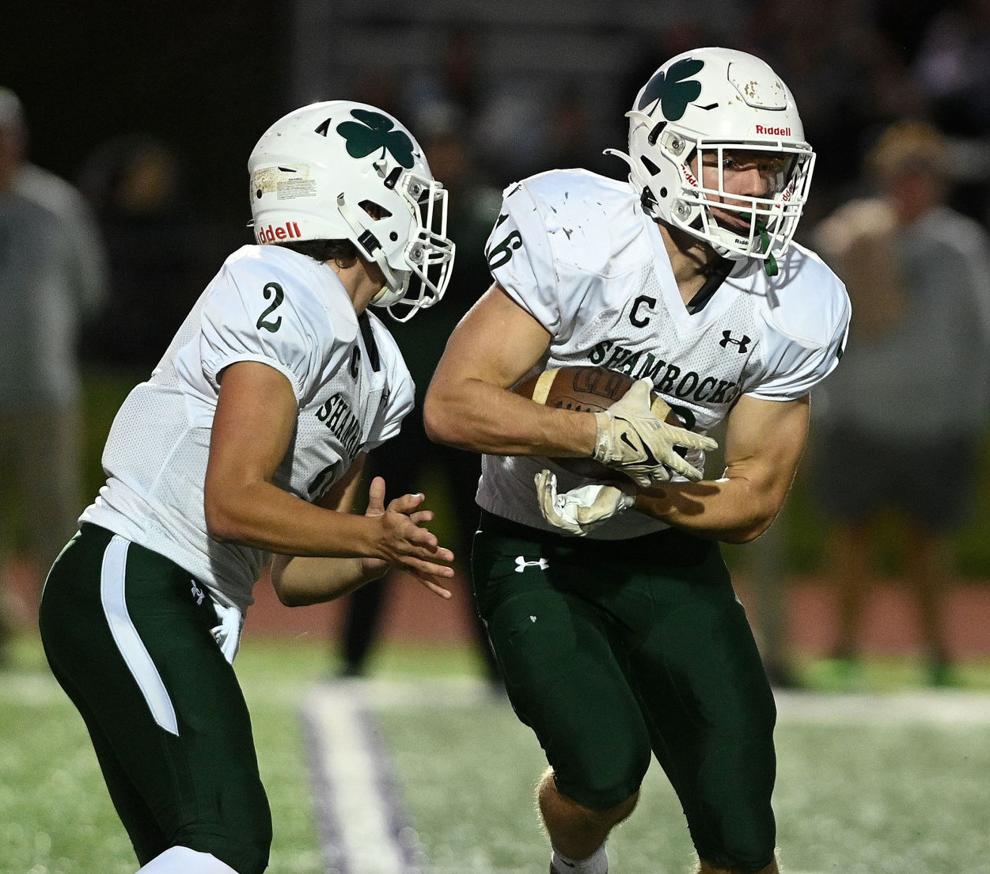 Boiling Springs Trinity 4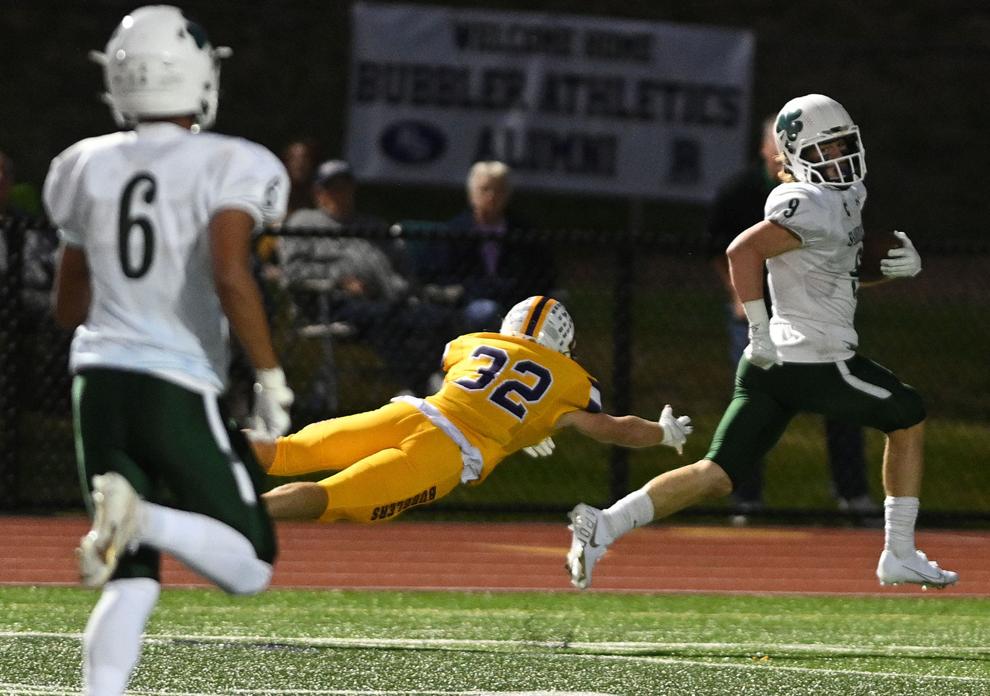 Boiling Springs Trinity 5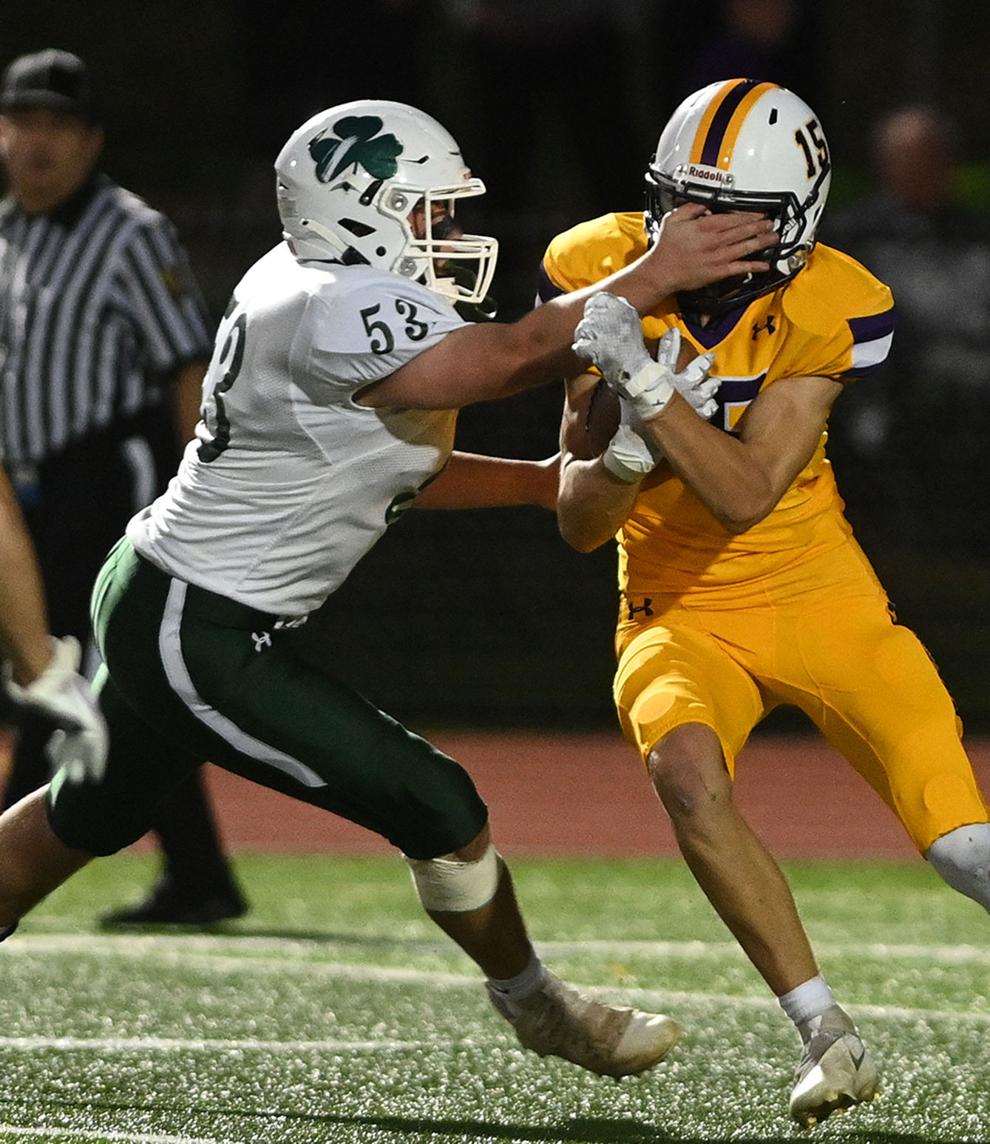 Boiling Springs Trinity 6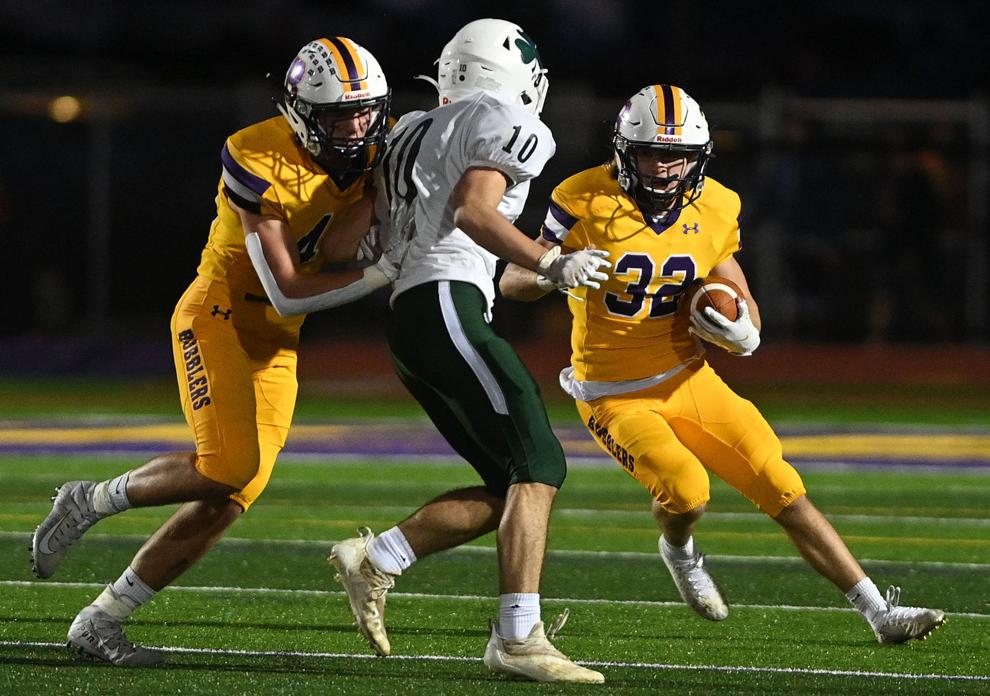 Boiling Springs Trinity 7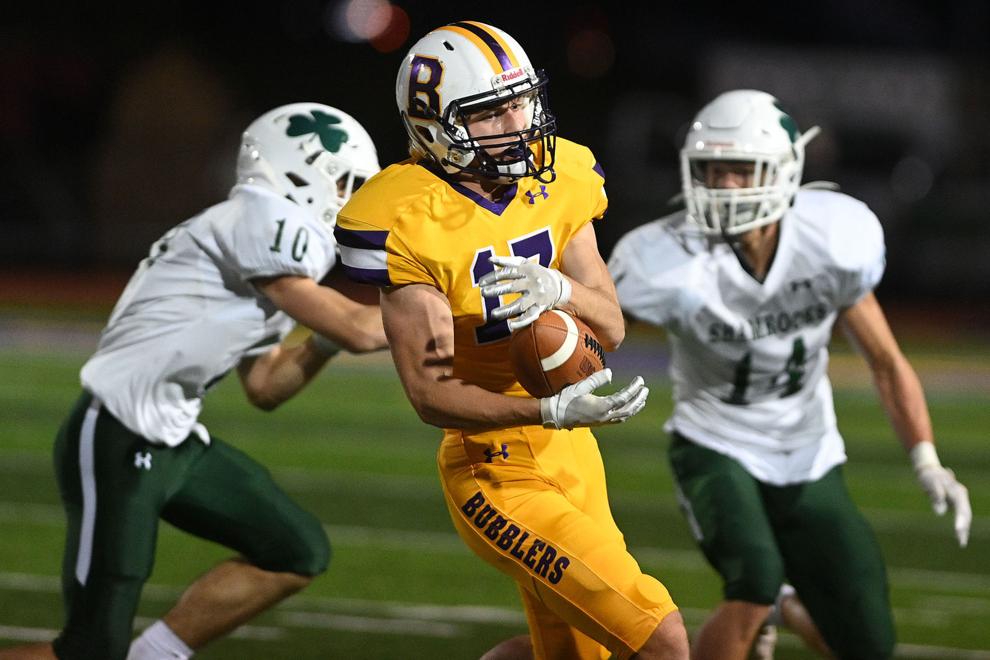 Boiling Springs Trinity 8
Boiling Springs Trinity 9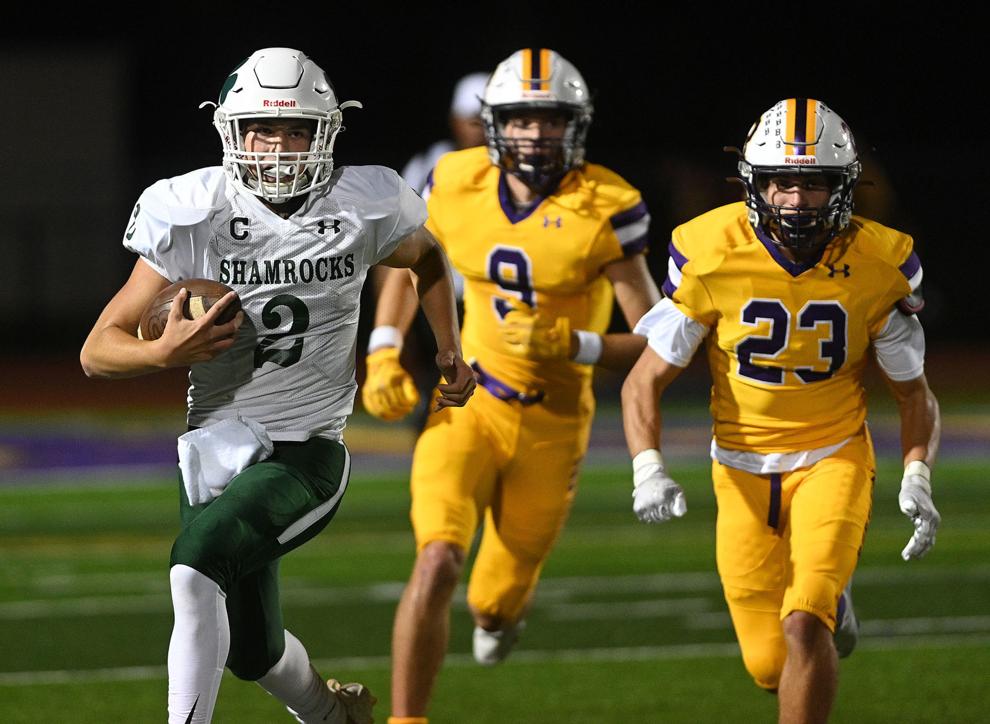 Boiling Springs Trinity 10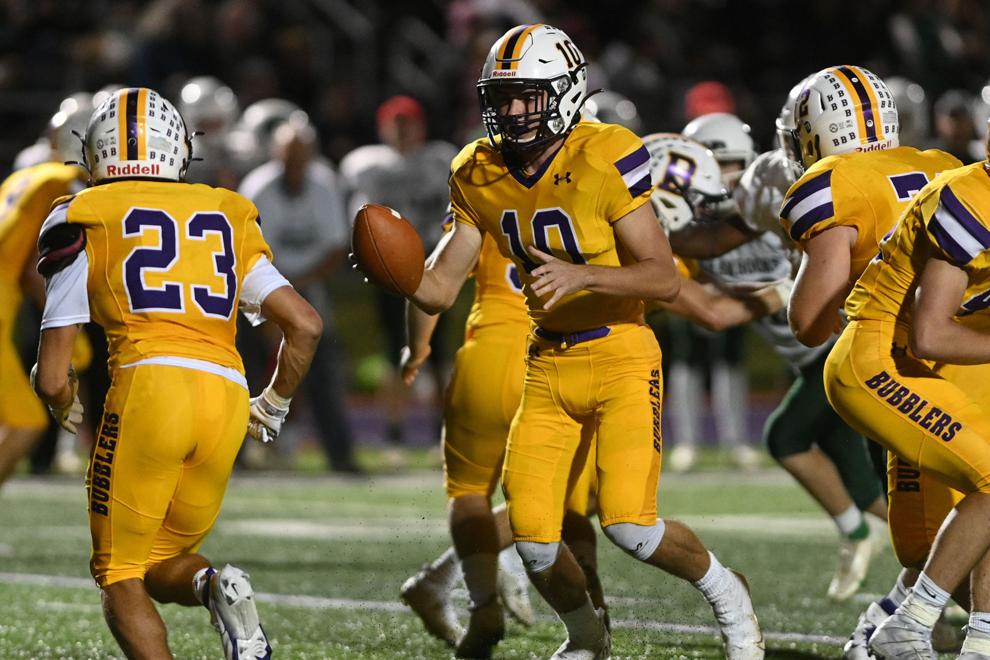 Boiling Springs Trinity 11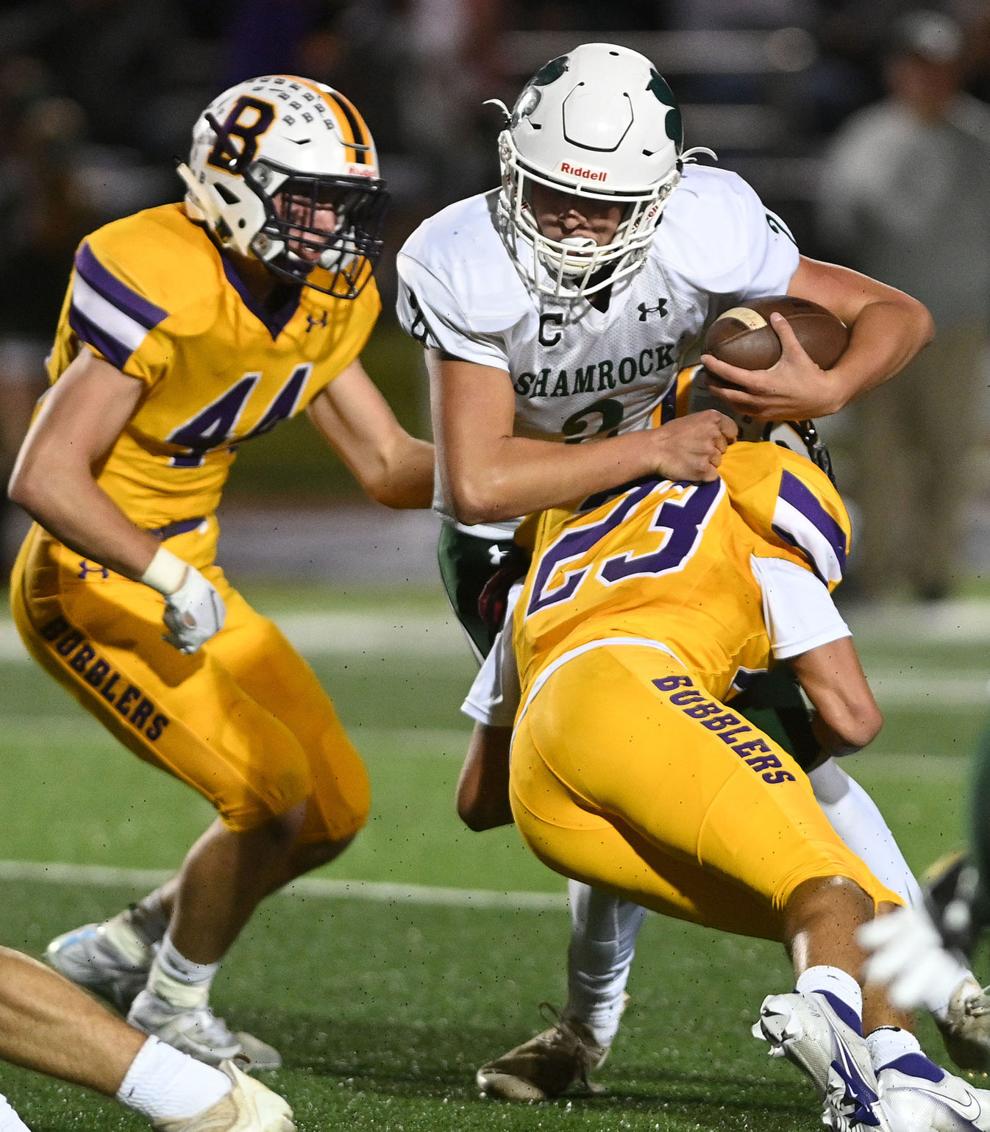 Boiling Springs Trinity 12