Boiling Springs and Big Spring football each feature their own multi-faceted rushing attack.
The Bubblers (5-1, 1-0 Capital Division), who have morphed the esteemed Wing-T offense into their own team trademark, use the one-two-three punch of tailbacks Joey Menke, Aidan Metzger and Jack Laing to run all over opposing defenses. The trio has barreled its way to a combined 1,292 yards on the ground and 21 touchdowns so far this season.
On the other hand, the Bulldogs (5-1, 1-0 Capital) boast their own company of hard-nosed runners in Dillon Wakefield, Eli Hasco, Dakoda Garman, and on end-arounds and sweeps, wide receiver Logan Schmidt. Seniors Wakefield and Schmidt have rushed for a joint 866 yards on 90 carries and 15 touchdowns.
Friday night's Battle of the Spring(s) at Bulldog Stadium, is primed to be a fight on the front lines, according to Boiling Springs and Big Spring head coaches Brad Zell and Joe Sinkovich.
"We have to bring our 'A' game on defense to slow down their run," Zell said, "and at the same time, their defense is playing pretty well, not giving up a lot of points, not giving up a lot of yardage, so we have to be able to run the ball, too."
"On offense and defense, they're aggressive and they run the ball really well," Sinkovich said. "Overall, they're a really great team, and we have to be on top of our game defensively in order to beat them."
The Mid-Penn Capital Division foes and long-standing rivals have gone toe-to-toe across the teams' last four meetings, each capturing a pair of wins. Last year, the Bubblers edged Big Spring 35-21 at Ecker Field. In 2019, the Bulldogs claimed victory in a 21-13 grudge match at home.
Entering Friday's clash, neither squad bodes much of an advantage. Both teams currently hold 5-1 records and continue to chase Steelton-Highspire (6-0, 1-0 Capital) for the division crown.
Boiling Springs suffered its only loss to Mechanicsburg Week 4, a 39-34 score. Meanwhile, the Bulldogs fell a few scores short in a 34-14 loss to Shippensburg Week 2 in the Little Brown Jug game at home.
"You know, two teams who are both playing pretty well, that are 5-1," Zell said, "and it's a rivalry as well to throw that in on top. So, I think it's gonna be a little bit of fun."
Key players for Boiling Springs
Aidan Metzger, sr., FB-LB
Key players for Big Spring
Dillon Wakefield, sr., RB-LB
Logan Schmidt, sr., WR-CB
By the numbers
286 and 277: It's easy to notice the Bubblers and Bulldogs' success in the ground game continues to translate to the scoreboard. Boiling Springs has outscored its opponents 286-65 through its six-week slate and Big Spring has also piled on the points, bullying its competition 277-104. From Weeks 3-5, the Bulldogs strung together a trifecta of 60-point games.
"We got a group of guys that I think can get the job done for us and they're just gonna have to play well," Sinkovich said.
182 and 3: For the majority of the season, Menke and Metzger received the most totes out of the Boiling Springs backfield, but in the Bubblers 43-7 trouncing of Trinity last Friday, Laing proved to be the thorn in the Shamrocks' side. On just seven touches, Laing rumbled for 182 yards and struck pay dirt on three occasions. His one trip to six included a 95-yard breakaway down the right sideline.
13.5 and 46.5%: If anyone's going to silence Boiling Springs three-pronged tailback corps, don't be surprised if Big Spring's Hasco rises to the test. In the Bulldogs 42-7 drubbing of Camp Hill last week, Hasco notched 13.5 tackles (12 solo) which included a pair for loss. The 13.5 stops accounted for 46.5% of his season-total 29 tackles.
Quick hits
Carlisle (4-2, 1-2) at Central Dauphin (3-1, 2-0): The Thundering Herd rumbled to a fast start and a 34-7 win over Chambersburg last week to snap a two-game skid while the Rams rebounded from a season-opening loss to Wilson with three straight wins, including last week's 42-21 triumph over State College. CD blanked Carlisle 35-0 last season, holding the Herd to 112 yards and forcing two turnovers.
State College (3-3, 1-2) at Cumberland Valley (3-3, 2-1): Both teams are coming in after suffering losses last week. The Little Lions dropped a 42-21 decision against Central Dauphin while the Eagles fell 17-10 to CD East. State College shut out the Eagles 31-0 last season.
Cedar Cliff (5-1, 3-0) at Bishop McDevitt (4-1, 3-0): The Colts have won their last three games, allowing 21 points or fewer in each of their last four contests. Meanwhile, the Crusaders bounced back from a season-opening shutout loss to La Salle College with four straight wins, outscoring opponents by a combined 259-21 during that stretch.
Mechanicsburg (3-3, 0-2) at Greencastle-Antrim (3-3, 1-2): After a 3-1 start, the Wildcats look to bounce back from consecutive losses to West Perry and Shippensburg. The Blue Devils dropped a 28-14 decision to Waynesboro last week. Mechanicsburg won last year's meeting 48-0, outgaining Greencastle 495-57 in yardage.
Red Land (1-5, 1-2) at Mifflin County (0-6, 0-3): With one win between them, the two teams are coming off their best offensive performances of the season. Red Land posted 41 points in a 48-41 back-and-forth loss to Palmyra while the Huskies scored 30 in a 34-30 loss to Milton Hershey.
Northern (4-1, 2-0) at Shippensburg (6-0, 3-0): No one has slowed down the unbeaten Greyhounds, who have averaged 35.6 points per game over its last six games. The Polar Bears have held their last two opponents under 15 points with a 28-2 win over East Pennsboro and a 31-14 victory over West Perry. Northern won a 31-20 decision last season.
East Pennsboro (4-2, 2-1) at West Perry (3-3, 1-2): The Panthers have won three of their last four while the Mustangs dropped two of their last three. Northern accounted for one of the losses for each team in the last two weeks, defeating East Pennsboro 28-2 in Week 5 and West Perry 31-14 last week. East Pennsboro won last year's meeting 38-21 after jumping to a 21-0 lead in the first 15 minutes.
Steelton-Highspire (6-0, 1-0) at Trinity (3-2, 0-1): First-year Shamrocks coach Jordan Hill welcomes his alma mater to COBO Field. The Rollers defeated Trinity 77-0 en route to last year's Class A state title and have outscored opponents 346-38 this season. Meanwhile, the Shamrocks look to bounce back from last week's 43-7 loss to Boiling Springs.
(Saturday) Camp Hill (3-3, 0-1) at Middletown (2-3, 0-1): In a clash between teams searching for consistency in the back half of the season, the Lions have dropped three of their last four while the Blue Raiders dropped two straight decisions.
Photos: Trinity at Boiling Springs football
Boiling Springs Trinity 13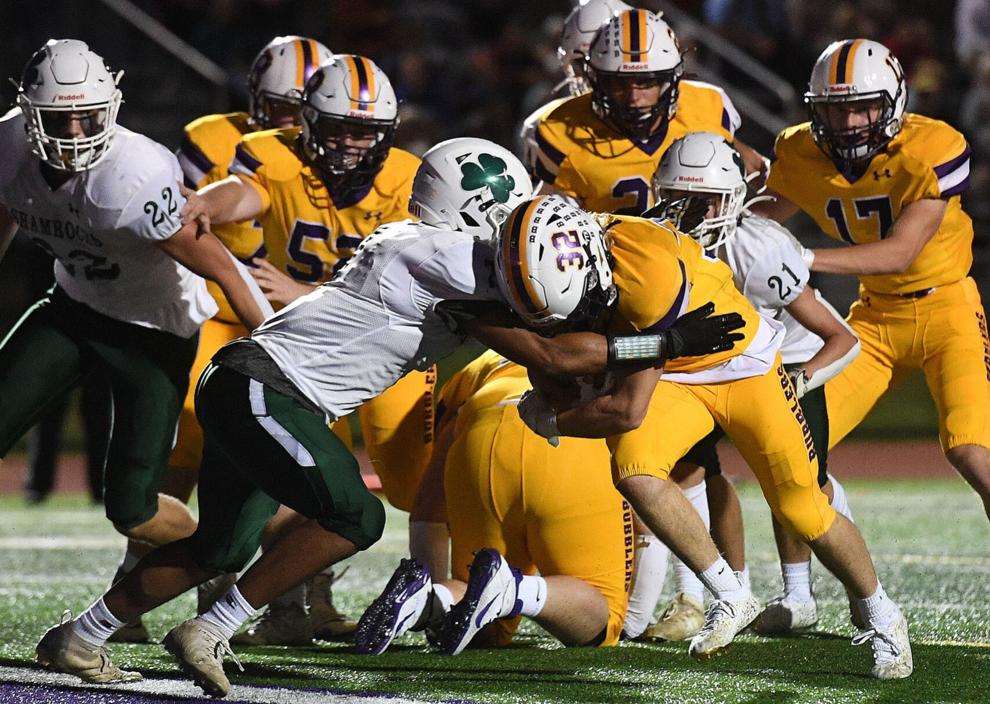 Boiling Springs Trinity 1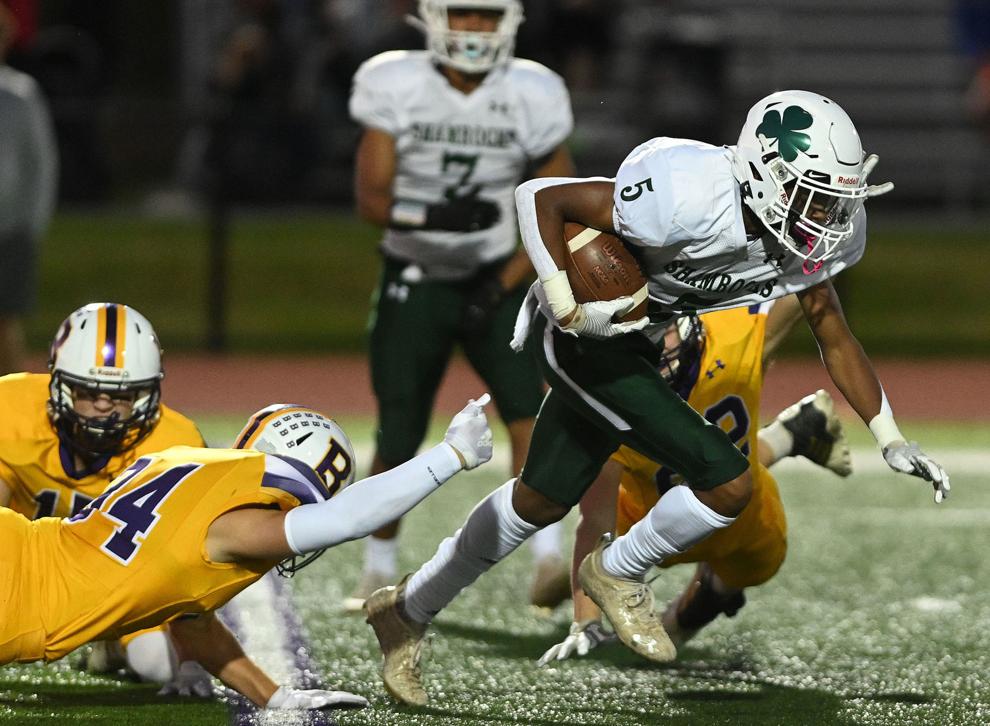 Boiling Springs Trinity 2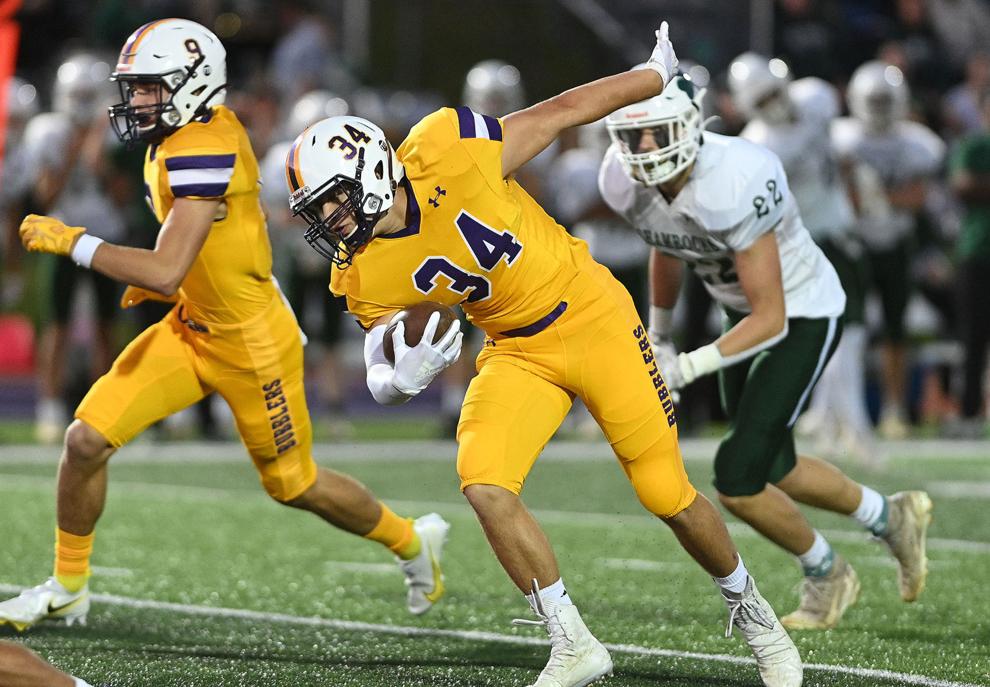 Boiling Springs Trinity 3.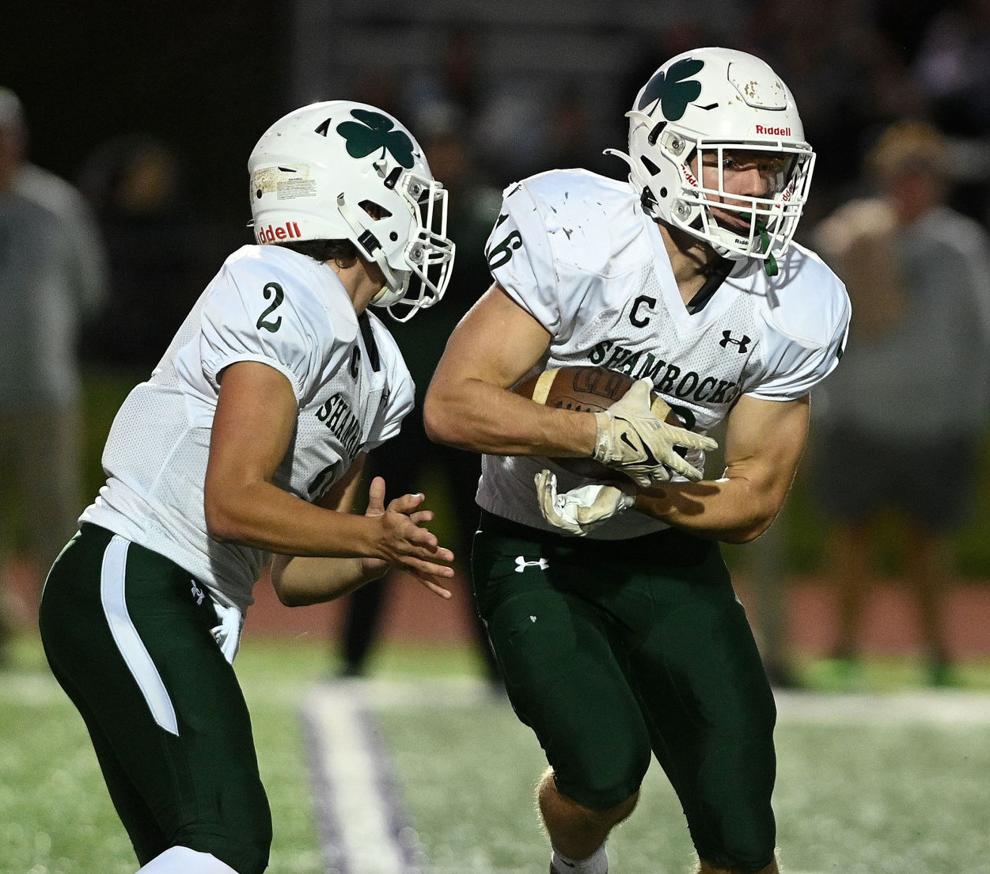 Boiling Springs Trinity 4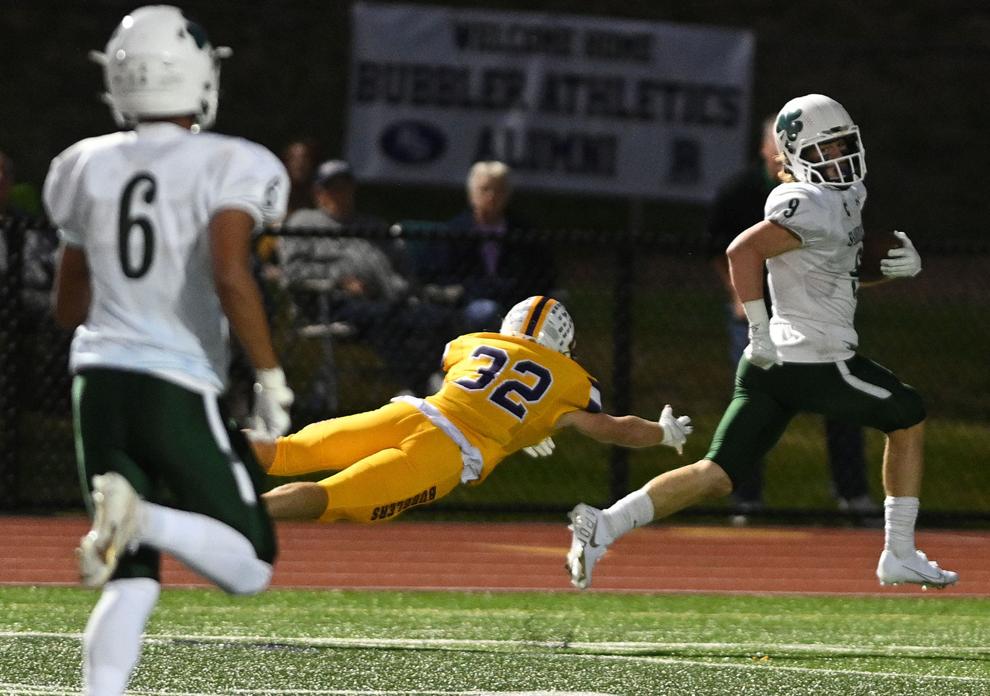 Boiling Springs Trinity 5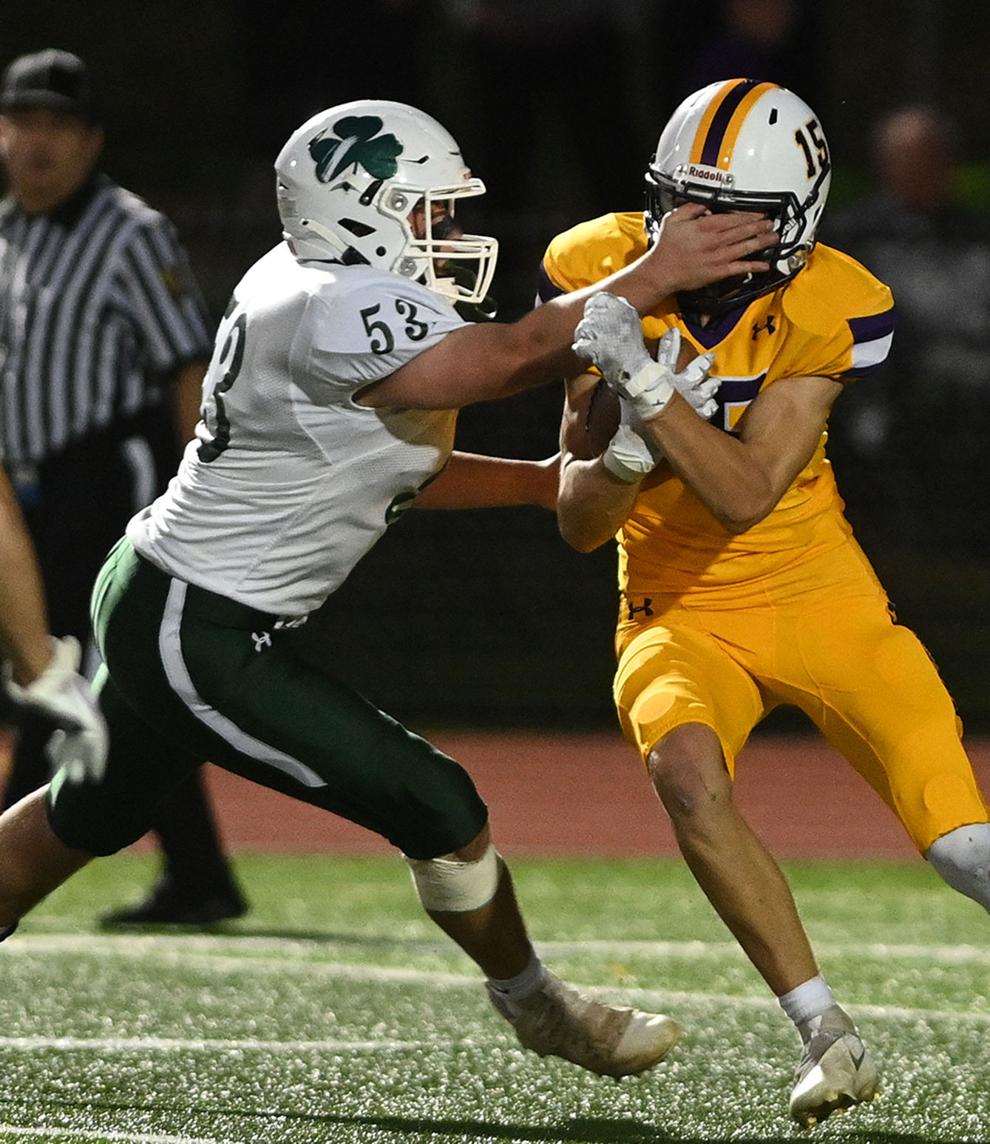 Boiling Springs Trinity 6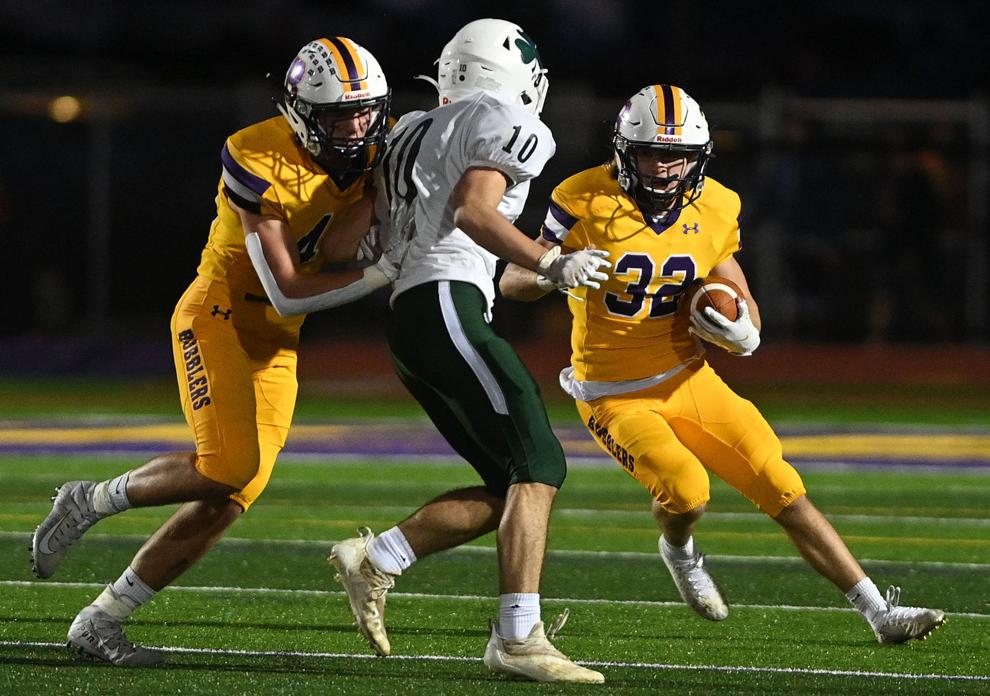 Boiling Springs Trinity 7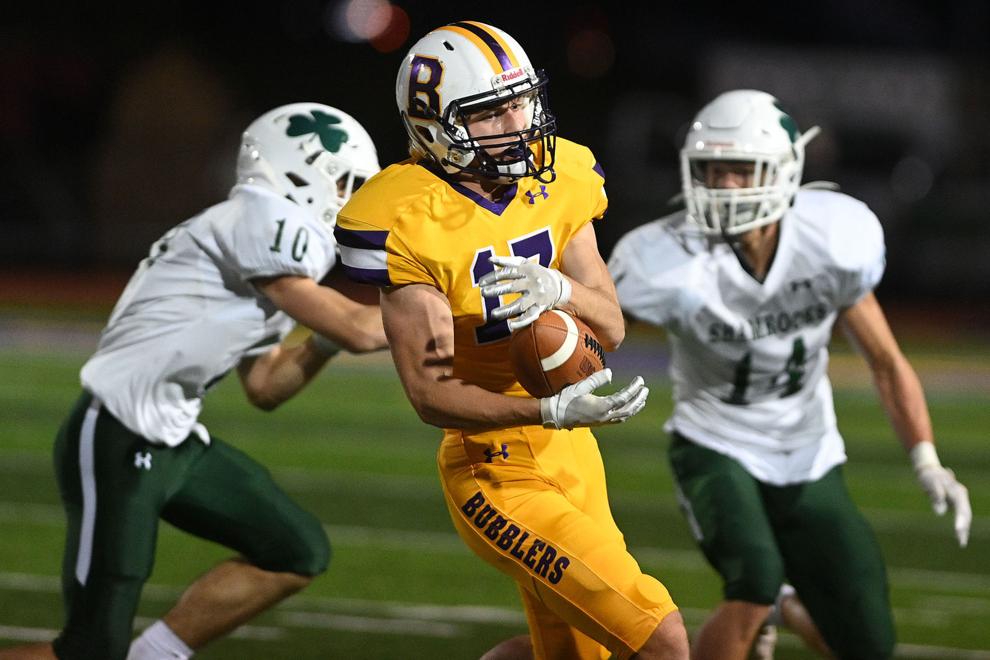 Boiling Springs Trinity 8
Boiling Springs Trinity 9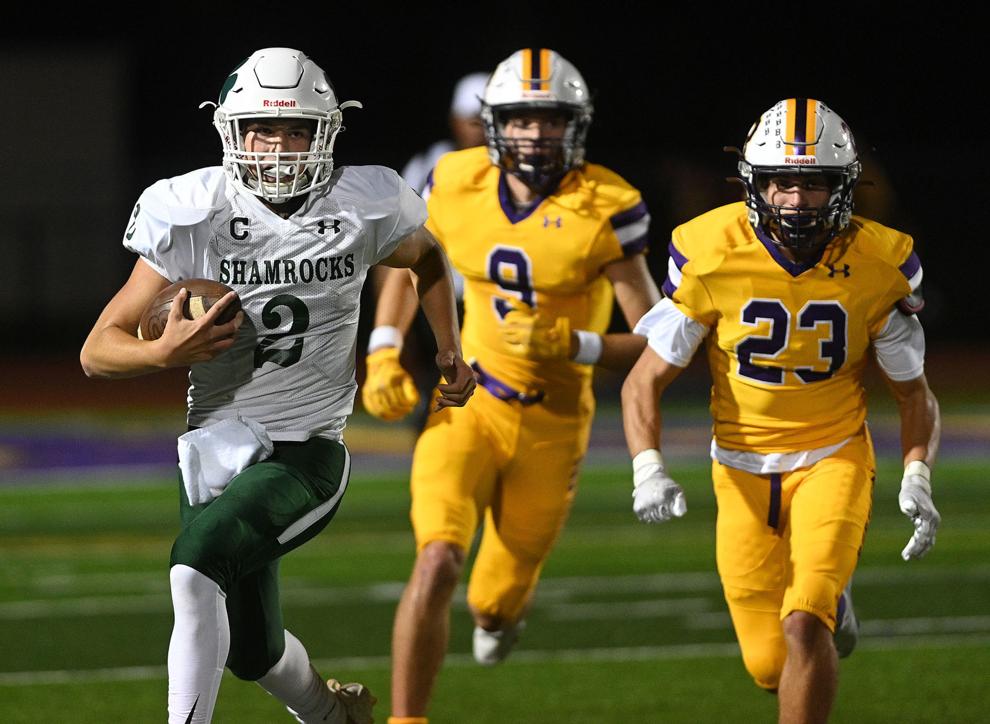 Boiling Springs Trinity 10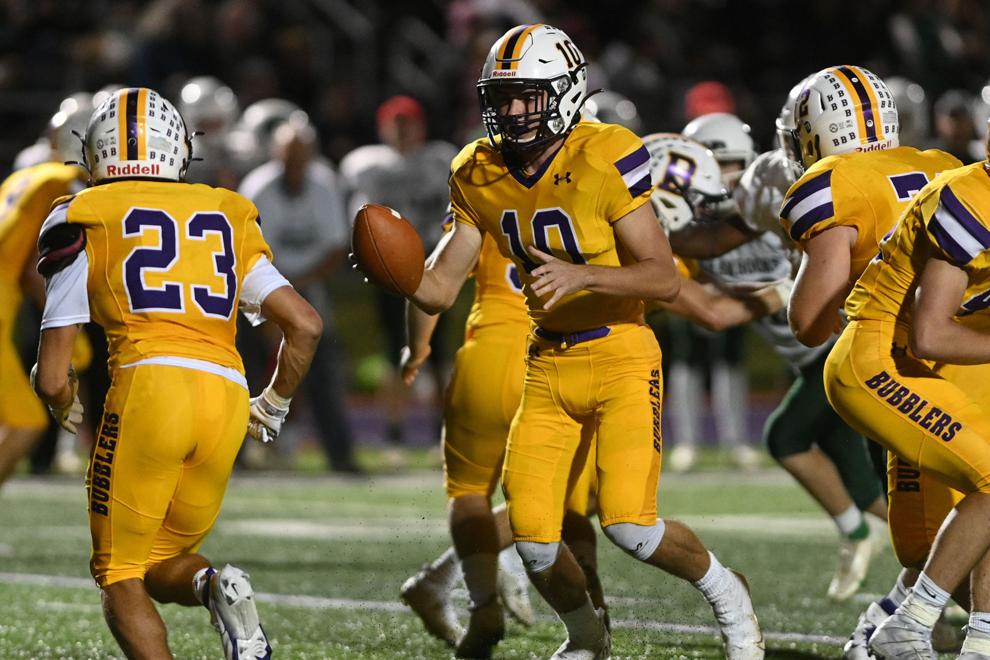 Boiling Springs Trinity 11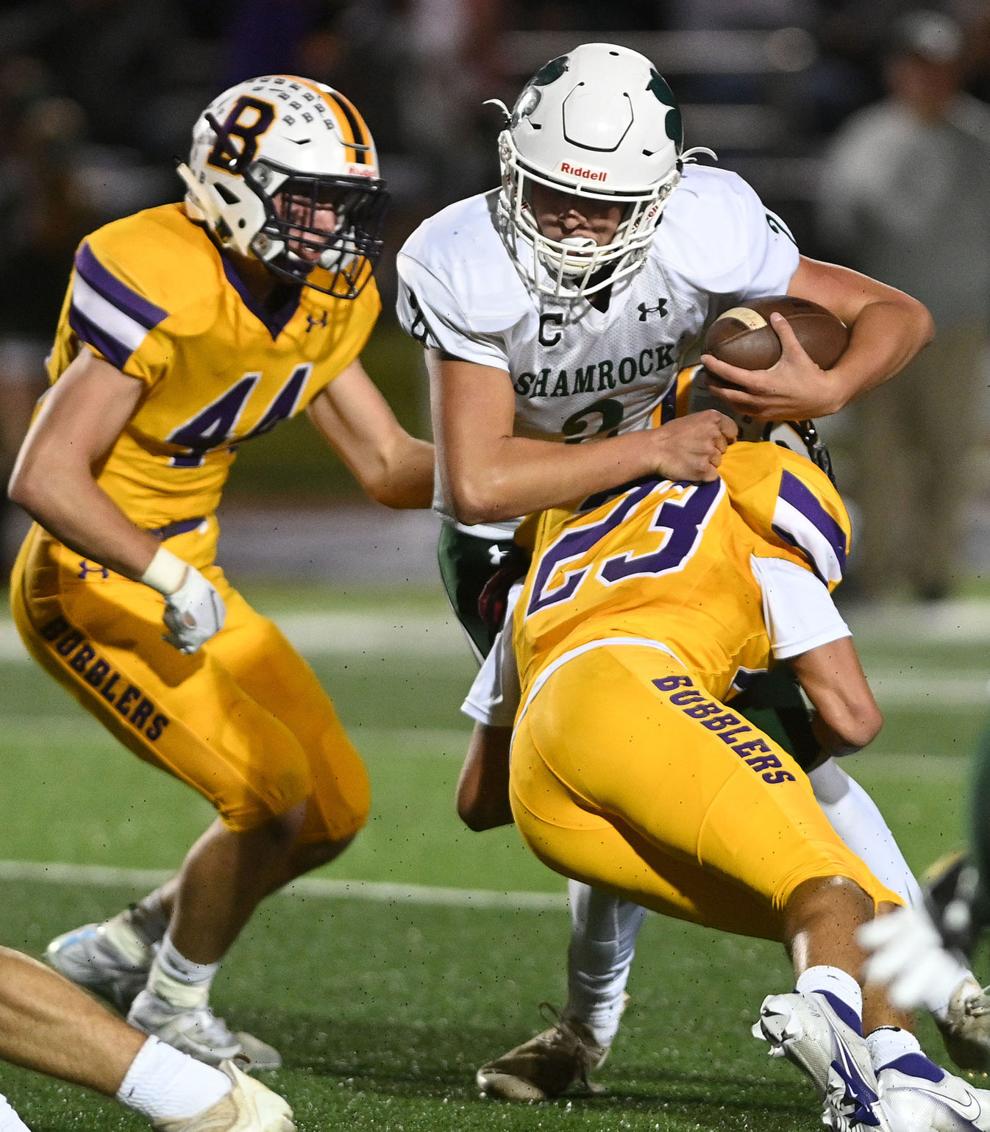 Boiling Springs Trinity 12