Co-Players of the Year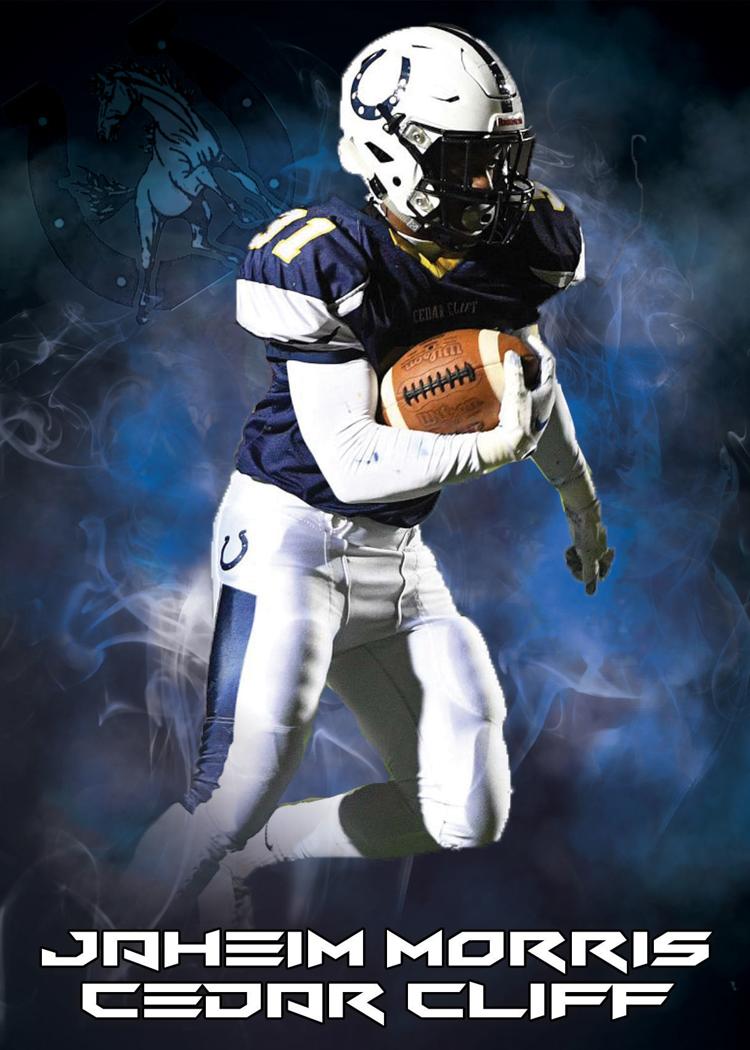 RB Jaheim Morris, sr., Cedar Cliff — The career rushing leader in Colts history (4,659 yards, 53 TDs) put up a masterful final season to lead the Colts to their first District 3 title game since 1996. Bulldozed his way to 2,410 yards and 26 TDs on 365 carries, the unquestioned engine of an offense that fueled a District 3 title game run.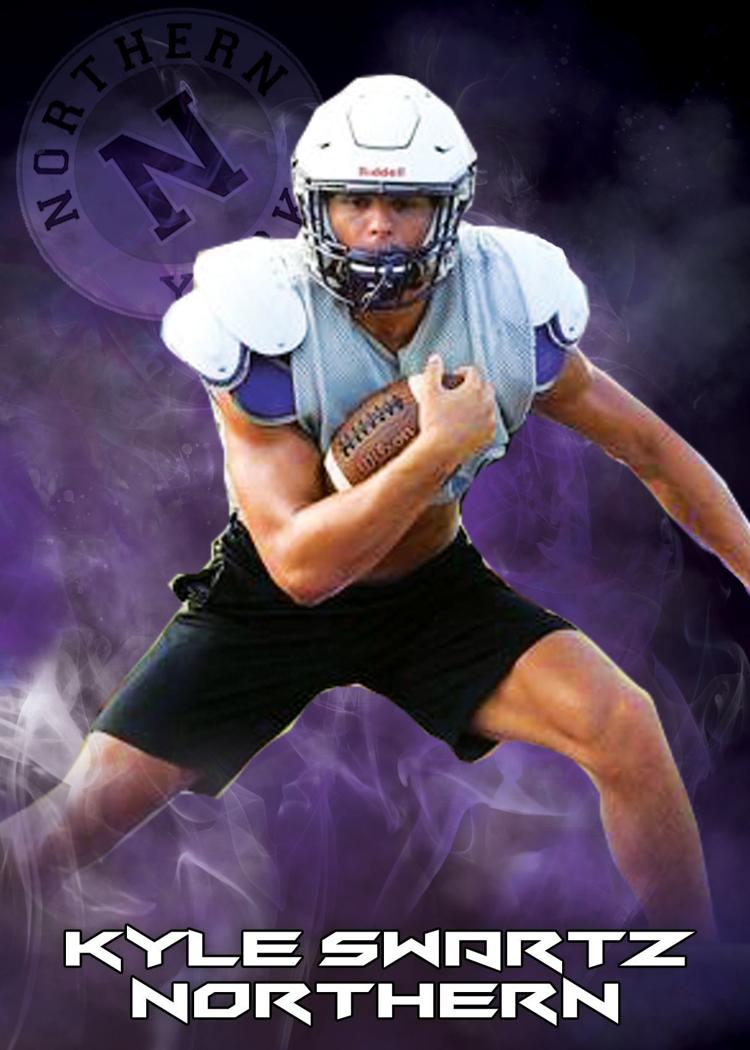 RB/LB Kyle Swartz, sr., Northern — The Army wrestling commit owns just about every meaningful Polar Bears rushing record now (836 carries, 5,485 yards, 74 TDs). Despite missing the first two games, he still rushed for 2,139 yards and 26 TDs (256 carries) this season. Nearly as good at linebacker, recording 59 tackles, eight TFLs and four sacks in seven games.
Coach of the Year
Anthony Rose, Mechanicsburg — Who saw that coming? The Wildcats entered the year with question marks at numerous positions and lost their Division I-caliber weapon months before the season. Yet, somehow Rose collected the parts and turned it into a playoff team, Mechanicsburg's first since 2012. There's a lot to like about this group with much of the core back for 2020. 
First Team Offense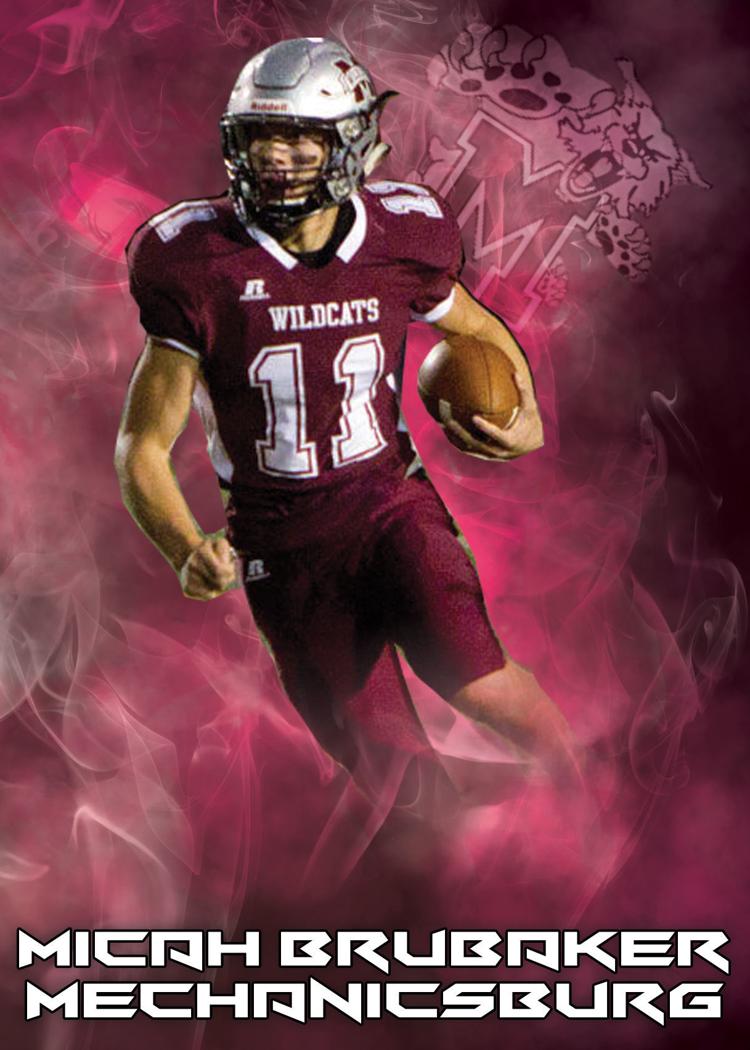 QB Micah Brubaker, jr., Mechanicsburg — The first year of the Micah Brubaker Experience ended a playoff drought, leaving the Wildcats wanting more. The dual-threat QB impressed even despite missing a few games with a nasty ribs/lungs injury. He finished 51-of-96 passing for 943 yards, 12 TDs and six INTs, and added 396 rushing yards and eight scores on the ground.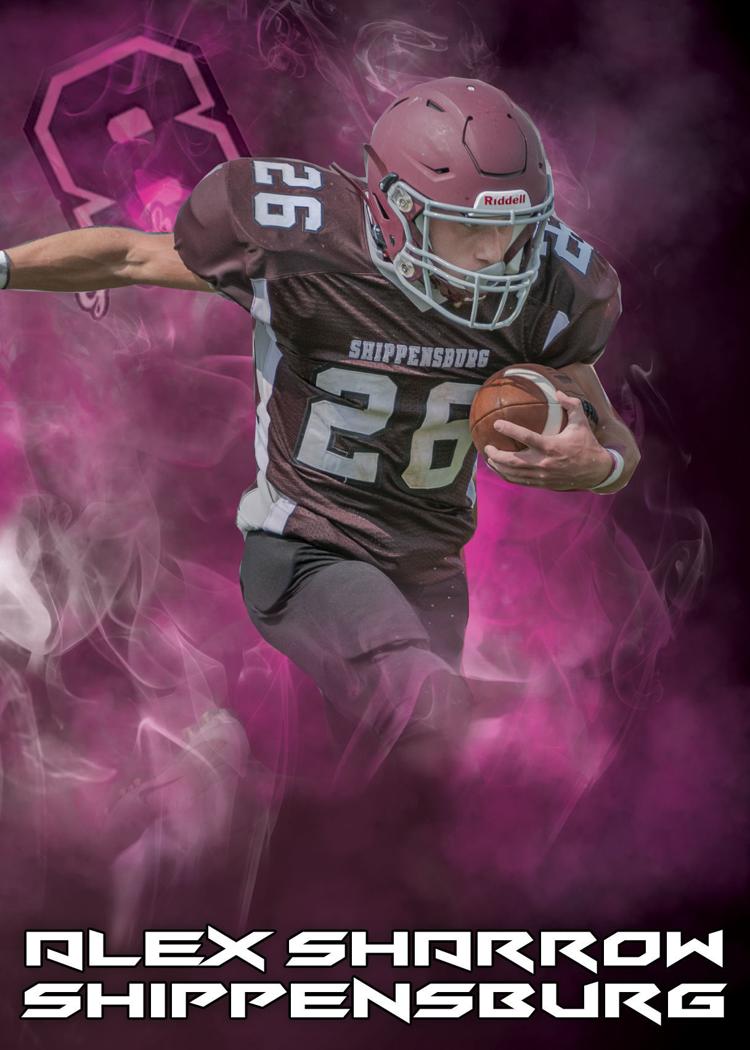 RB/DB Alex Sharrow, sr., Shippensburg — One of two Greyhounds backs to eclipse 1,000 yards this season, Sharrow proved more than capable of helping Shippensburg run the ball in the post-Adam Houser era. Sharrow, who also served on a defense that swallowed up opposing passing games (5.8 yards per attempt, 89.4 yards per game), sprinted for 1,280 stripes and 15 TDs.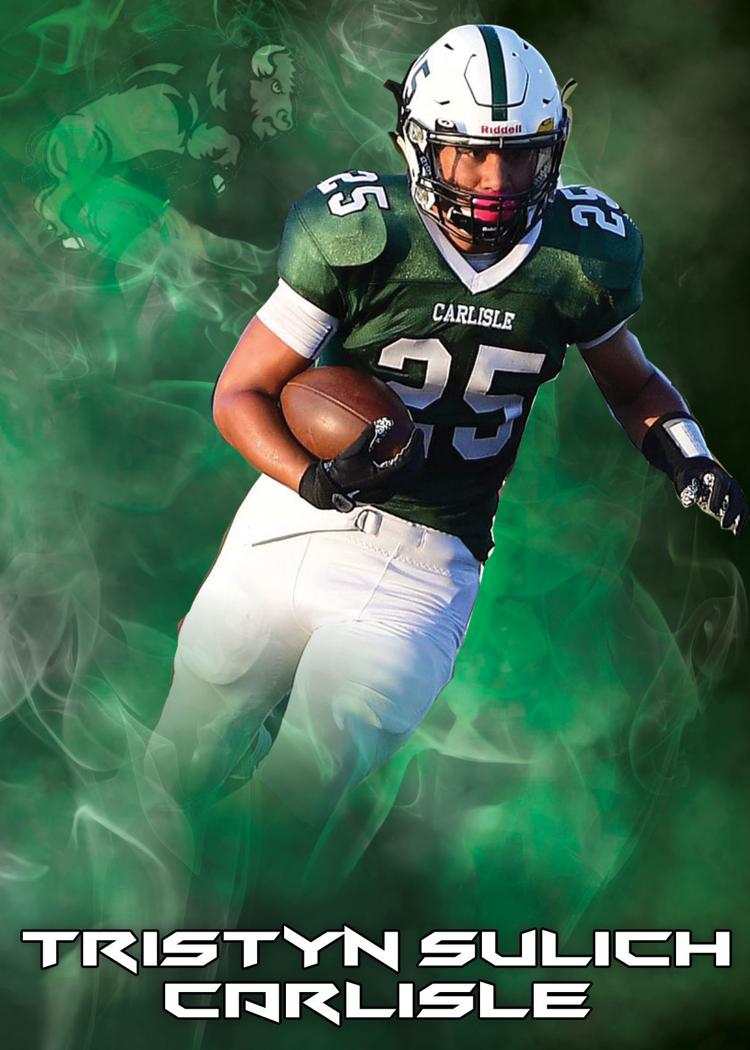 RB Tristyn Sulich, sr., Carlisle — Sulich was the crux of the Thundering Herd offense, a big, strong runner who faced stacked boxes every game. He still averaged 6.3 yards and finished with 1,055 and 10 TDs for the year, becoming the first Herd runner in years to break 1,000 two years in a row. Finished his career with 2,881 yards and 31 TDs.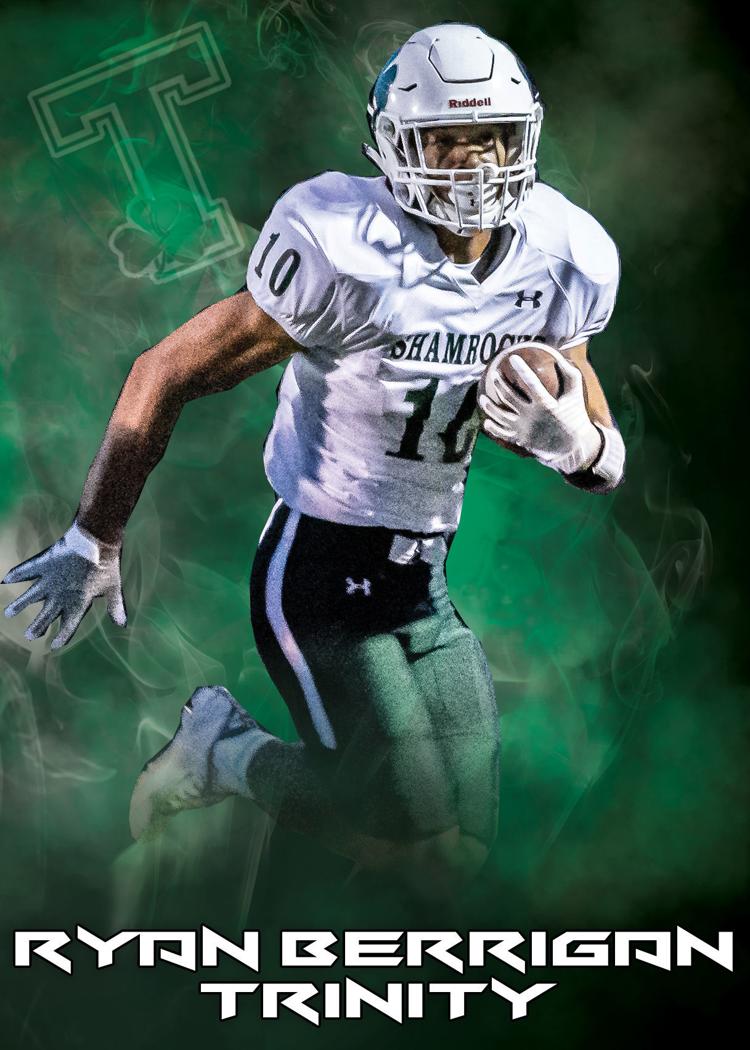 WR/LB Ryan Berrigan, sr., Trinity — A Cedar Cliff transfer, Berrigan teamed up with childhood friend Danny Scott to haul in 35 receptions for 667 yards (19.1 average), proving particularly adept at turning slants and in routes into big plays with his tackle-breaking abilities. Scored 10 TDs on offense and another on a pick-6. Defensively, he added 27 tackles, a sack and two picks.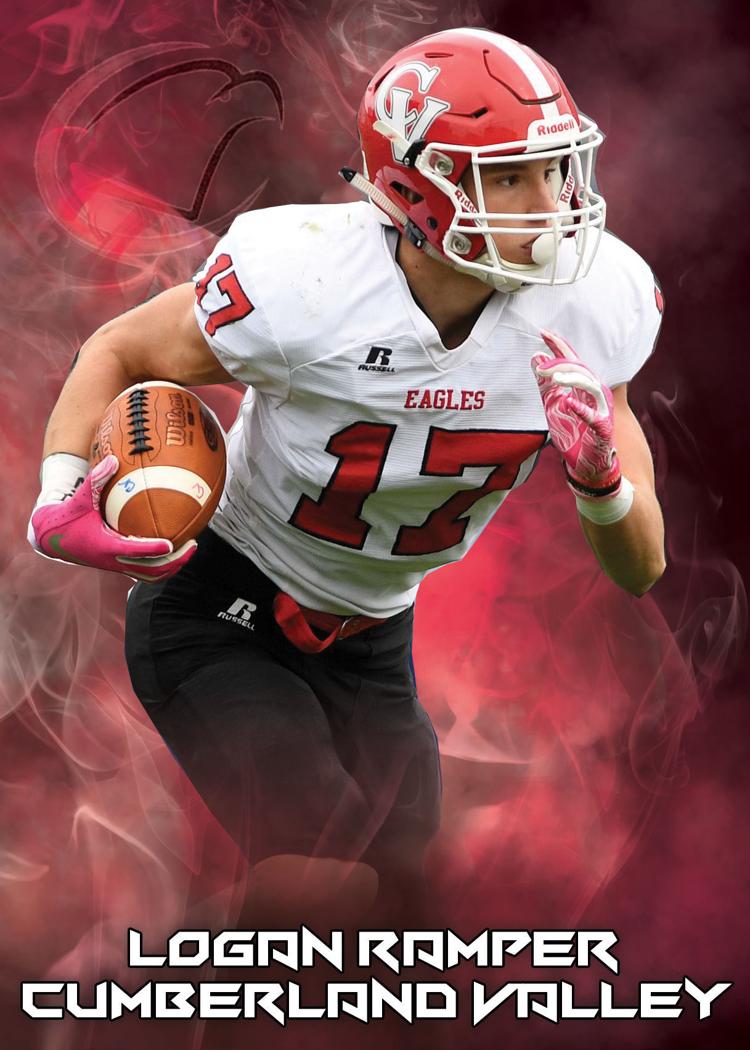 WR/DB Logan Ramper, sr., Cumberland Valley — The receiving volume (23 receptions, 338 yards, 3 TDs) doesn't match some of his peers, but Ramper made some downright impressive grabs in the run-first Eagles' Wing-T. Add in his defense (37 tackles, 1 TFL, 5 INTs, 1 FR), return skills (353 punt/kick return yards) and you have a complete football package.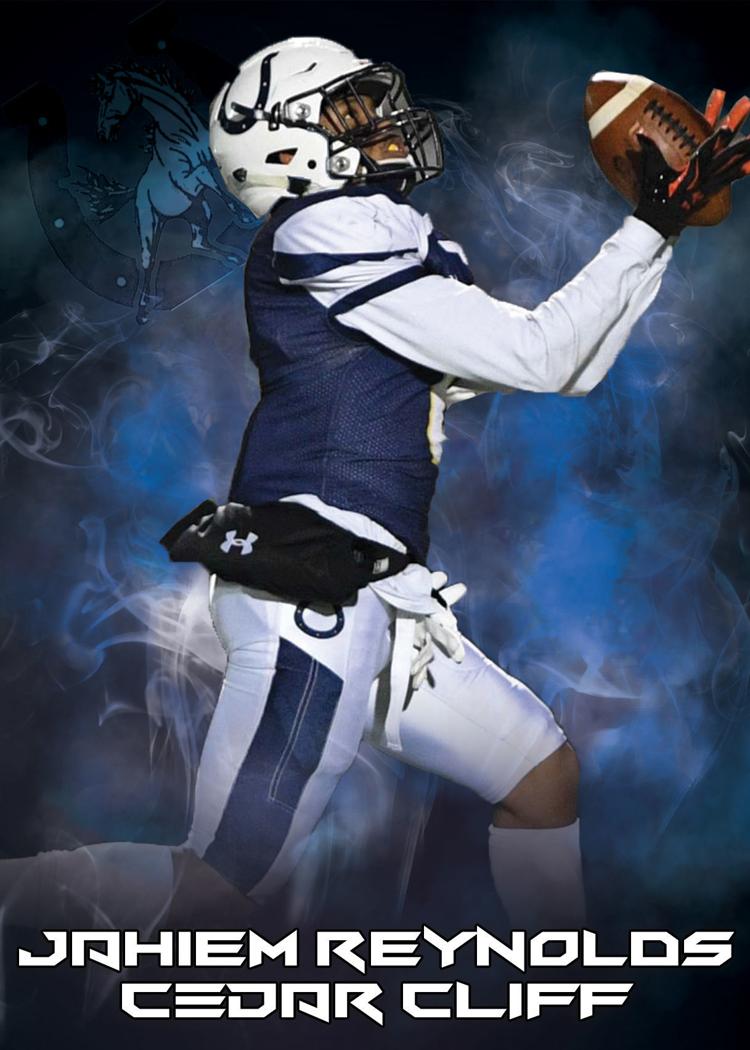 ATH Jahiem Reynolds, sr., Cedar Cliff — Serving as a WR, DB, KR and P, the do-everything Reynolds was a crucial piece on a long District 3 playoff run. He caught 31 balls for 522 yards and five TDs in a run-first offense. He also had 22 tackles, averaged 33.3 yards on nine punts and averaged 25.5 yards per kick return and 14 per punt return.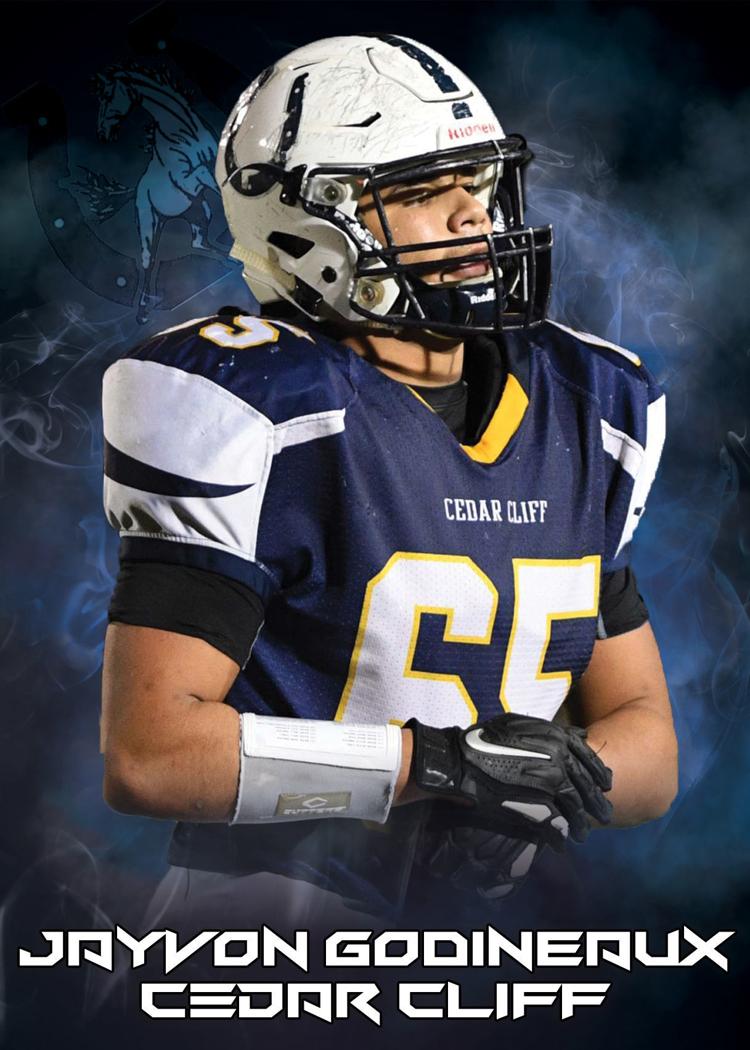 OL/DL Jayvon Godineaux, sr., Cedar Cliff — When your running back rumbles for 2,400 yards, the road-graders up front had to do at least a few things right. Godineaux certainly did. The Keystone Division First Team pick was the fulcrum of a bruising o-line that opened holes and kept QB Gannon McMeans clean most nights. Also added 19 tackles and 7.5 TFLs on defense.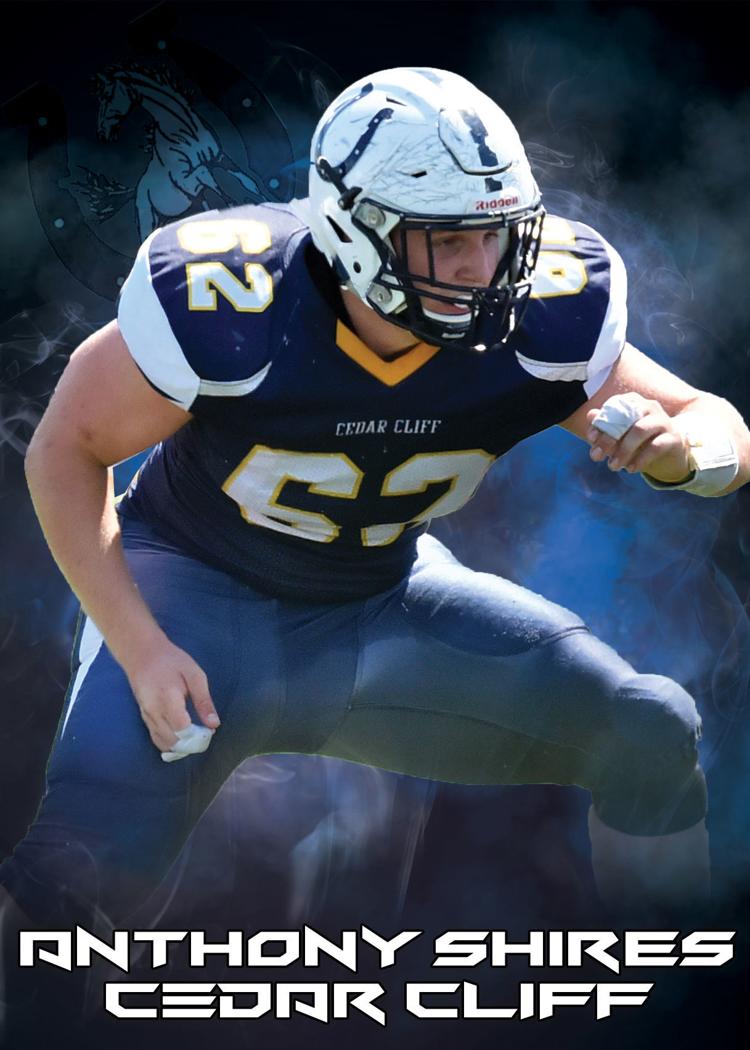 OL Anthony Shires, sr., Cedar Cliff — It wasn't just Godineaux the Colts ran behind. Shires was a standout for a group that was surprisingly inexperienced early in the season. He provided some instant stability. Cedar Cliff's run game really hit its stride halfway through the year and went on to average 213.3 yards per game for the year. Shires, a Keystone First-Teamer, helped.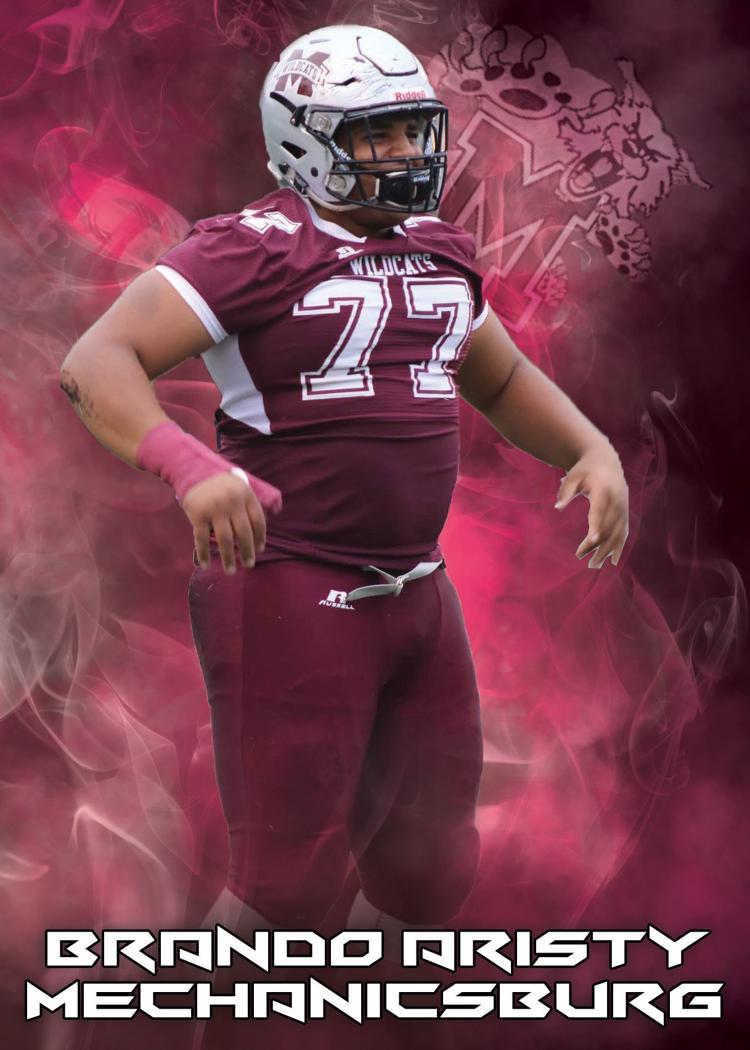 OL/DL Brando Aristy, sr., Mechanicsburg — At the beginning of the year, it was tough to expect just how impressive a season Aristy and his teammates would have. The Wildcats ended a lengthy playoff drought, and Aristy was so impressive, Keystone coaches named him First Team OL and DL. Finished with 40 tackles, six TFLs and three sacks on defense.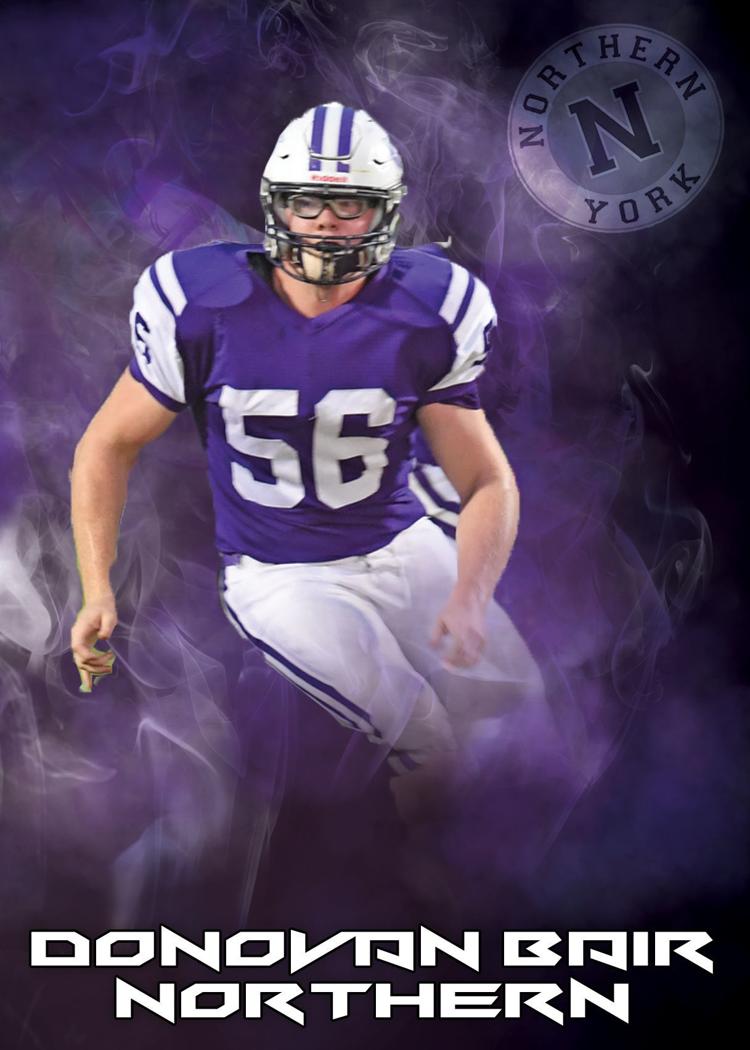 OL/DL Donovan Bair, sr., Northern — Have to give the road-graders credit for a 2,000-yard rusher. Bair was a beast on both sides of the ball. The P-Bears graded him with a 98% blocking efficiency, and defensively at both DT and DE he racked up an impressive 82 tackles, six TFLs and a sack.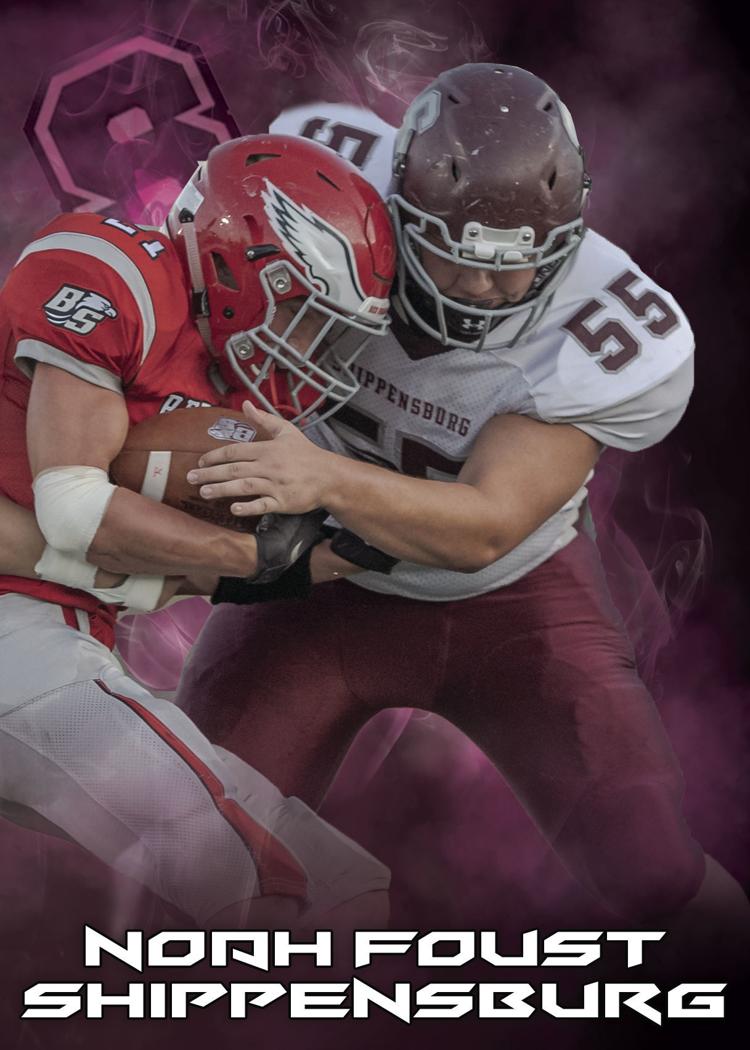 OL/LB Noah Foust, sr., Shippensburg — At times, it felt impossible to slow down the Greyhounds' run game. Foust, along with his linemates, bullied defensive fronts as Ship ripped off 3,235 rushing yards (269.6 per-game average) and punched in 41 rushing TDs this season. Equally impressive on defense, he earned Colonial First Team nods on both sides of the ball.
First Team Defense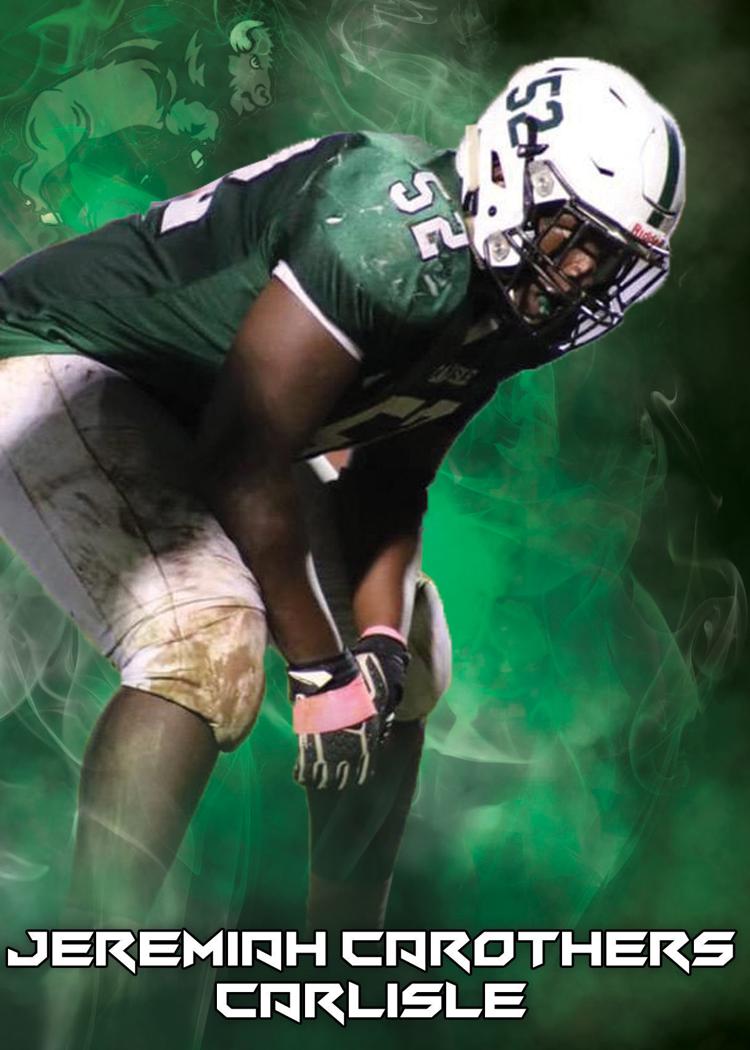 DL/OL Jeremiah Carothers, jr., Carlisle — Five of the other Class 6A Commonwealth teams made the playoffs, and yet Carothers was named one of the division's First Team d-linemen. He's the fulcrum on both sides of the ball, racking up 30 tackles, five for loss and 3.5 sacks while providing run lanes for fellow Sentinel First Team pick Tristyn Sulich.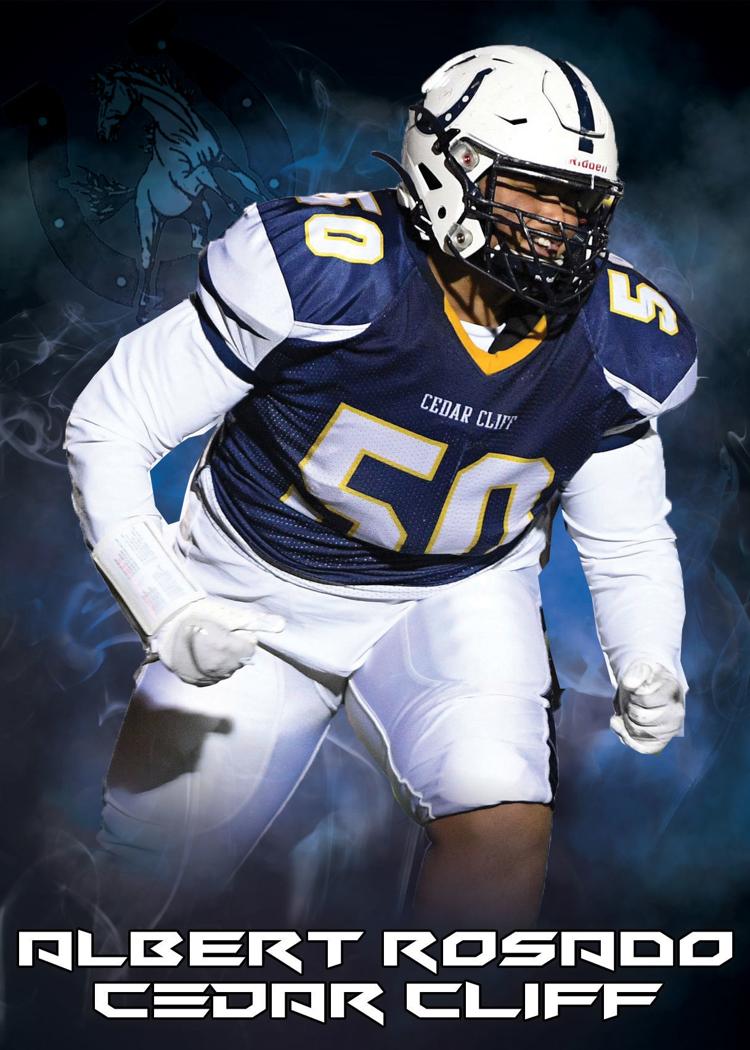 DL/OL Albert Rosado, sr., Cedar Cliff — In total, there are four Colts lineman on the All-Sentinel First Team. Quite an impressive haul. Rosado was a beast defensively, leading his fellow linemen with 37 tackles (tied with Anthony Jones) and 13 TFLs (tied with Ben Eisenhower) while finishing second with 4.5 sacks. It was common to see Rosado simply blow up plays this season.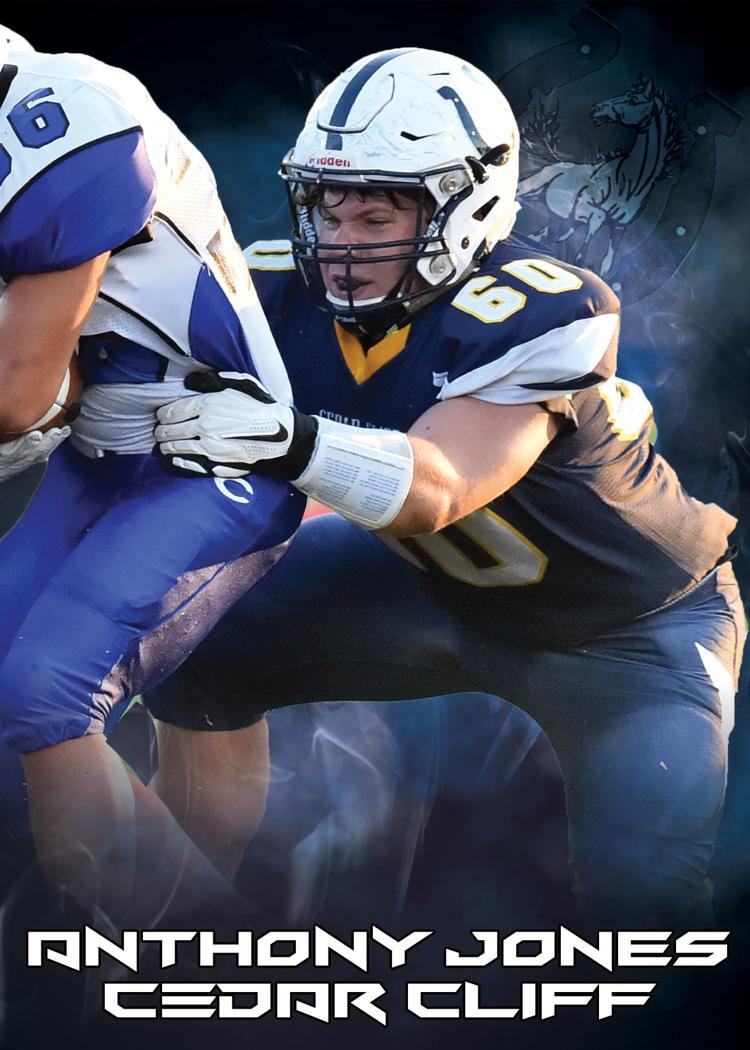 DL/OL Anthony Jones, sr., Cedar Cliff — Jones continued Cedar Cliff's trend of producing impact linemen, ranking as one of the Colts' top tacklers (37) and sack artists (4). The defense allowed just 3.6 yards per rush and 112.7 rushing yards per game. Jones and Co. made it incredibly difficult for some of the best run games to gain any traction.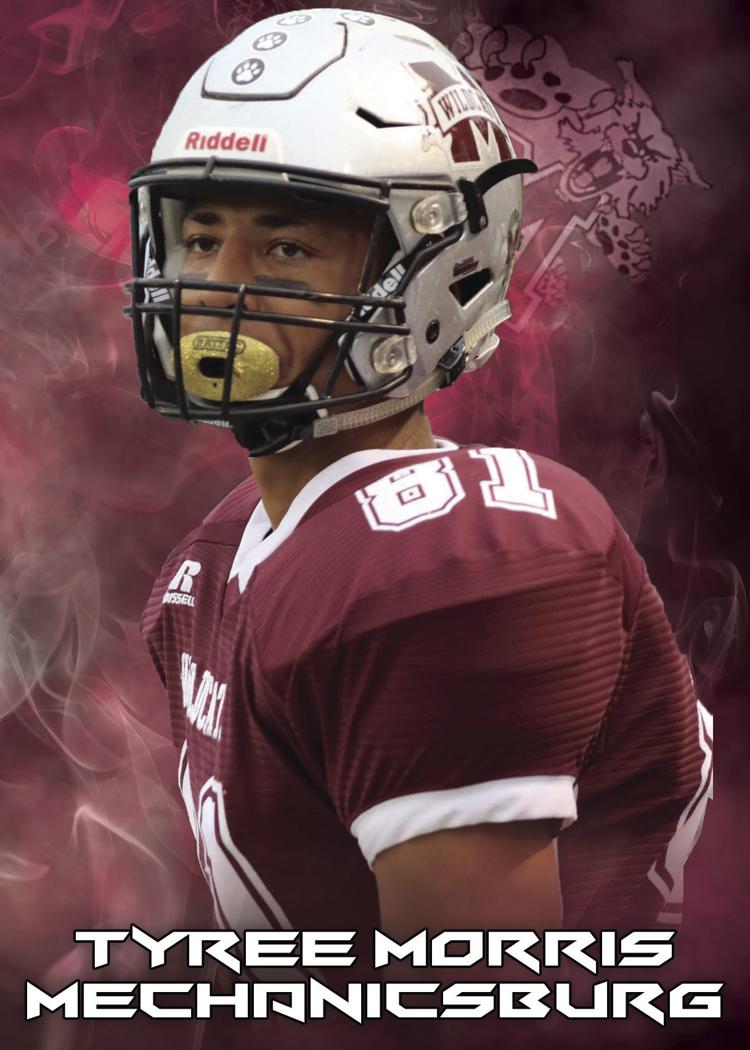 DL/TE Tyree Morris, jr., Mechanicsburg — The Second Team Keystone Division performer was arguably the Wildcats' best front seven defender on a D that greatly improved from 2018. Morris finished with 79 tackles (nine for a loss), eight sacks, two INTs and two fumble recoveries, leading a defense that forced 27 turnovers and allowed less than 300 yards a game.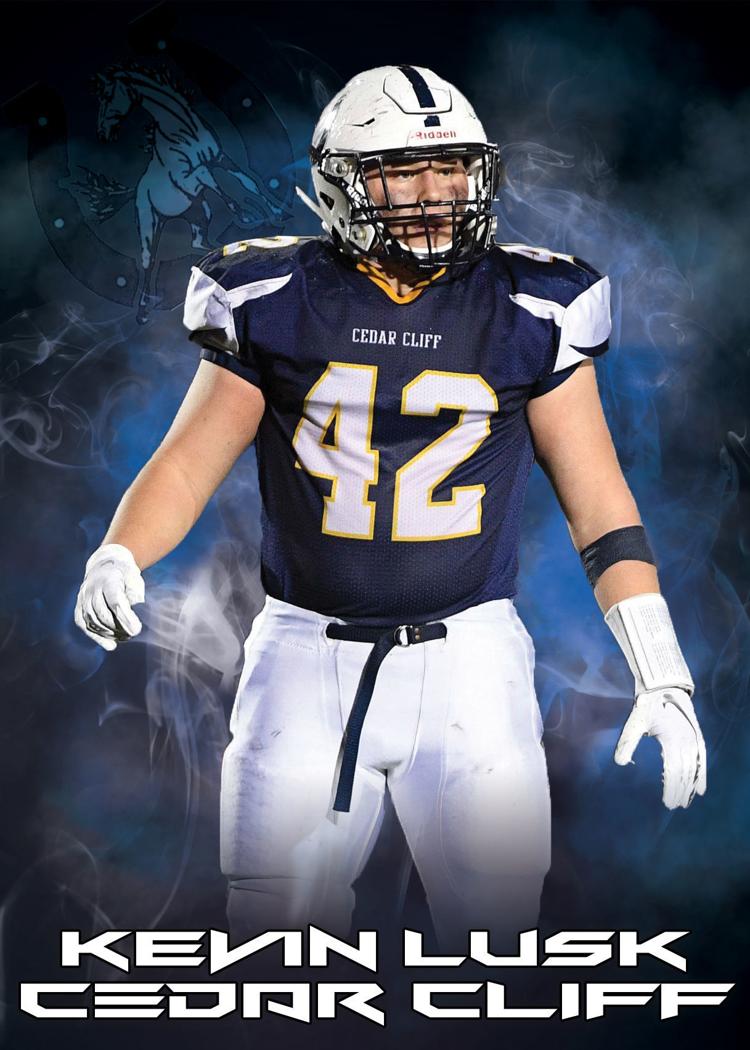 LB/TE Kevin Lusk, sr., Cedar Cliff — The Colts needed a 'backer to step up after last year's Sentinel Defensive POTY, Donovon Ball, graduated. In came Lusk, a relentless playmaker who stuck his nose in on a team-high 91 tackles, including 12.5 for loss. He added four sacks and was a key blocking TE for Jaheim Morris. 
LB/RB Jacob Loy, sr., Shippensburg — It wouldn't be wrong to consider Loy a First Team back as well. Offensively, he teamed with Alex Sharrow to rush for 1,202 yards and a team-high 19 TDs. The pair nearly combined for 2,500 yards and 35 TDs. But Loy was perhaps better on defense for a group that barely allowed 200 yards a game.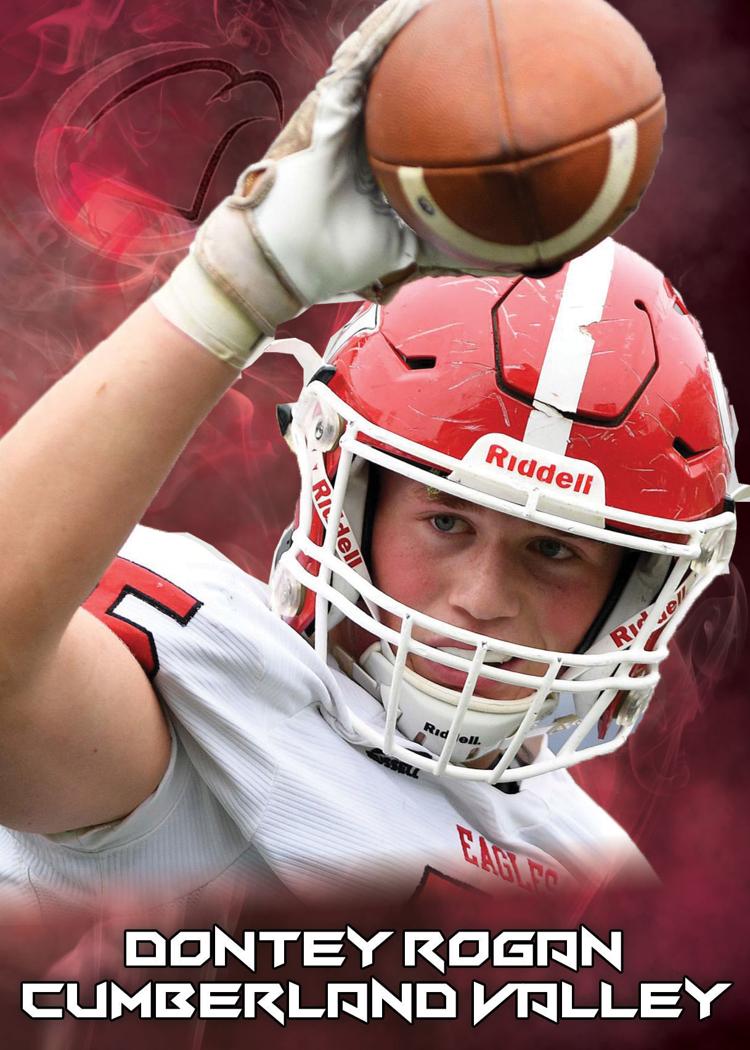 LB/RB Dontey Rogan, sr., Cumberland Valley — While injuries plagued the Eagles in the middle of the year, Rogan provided a steadying presence on both sides of the ball. A highlight was his short pick-6 at Beaver Stadium against State College. Rogan finished with a team-high 63 tackles, nine TFLs, a sack, an INT, two fumble recoveries and rushed for 651 yards and 11 TDs.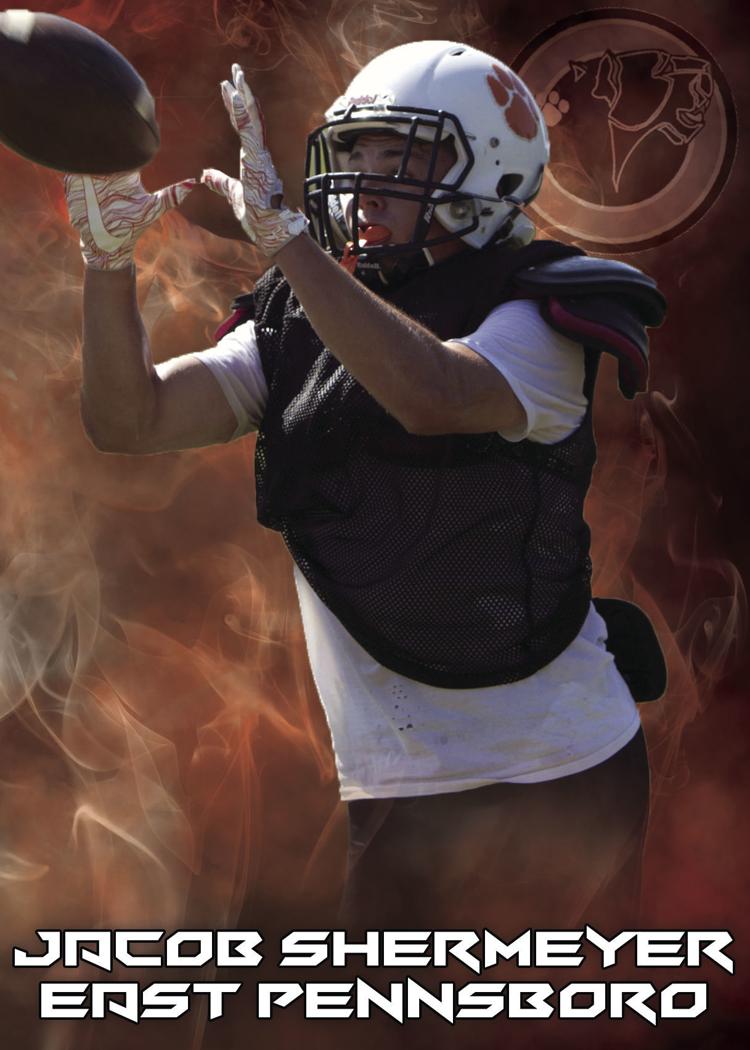 LB/RB Jacob Shermeyer, jr., East Pennsboro — A sure tackler (105, among the most in the Mid-Penn) for a team still in rebuilding mode. His consistent presence around the ball allowed him to pick up 14.5 TFLs, 1.5 sacks, two INTs and two forced fumbles (plus a safety and blocked FG). Shermeyer also added 796 yards and seven TDs on offense.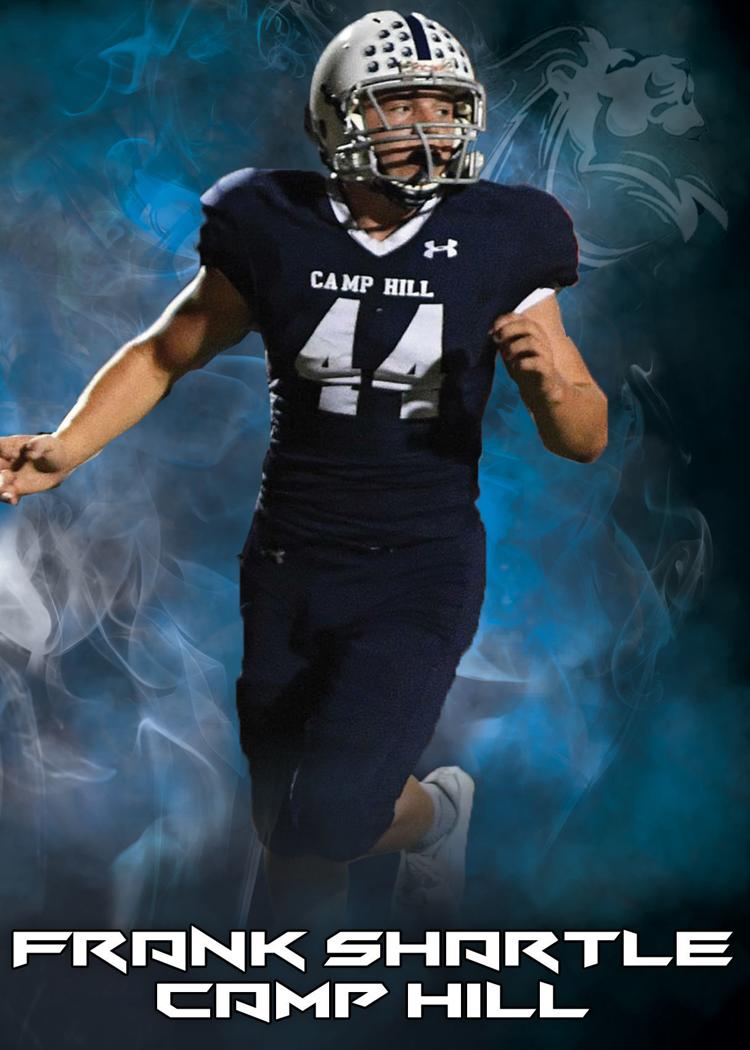 LB/RB Frank Shartle II, sr., Camp Hill — Tough to say what Shartle's better at, catching passes from the slot and backfield, laying blocks or laying wood at outside 'backer. Shartle, a Second Team Capital RB and First Team LB, ran for 390 yards and two TDs, caught 41 balls for 495 yards and five TDs, and recorded 83 tackles, five TFLs, a sack and fumble recovery.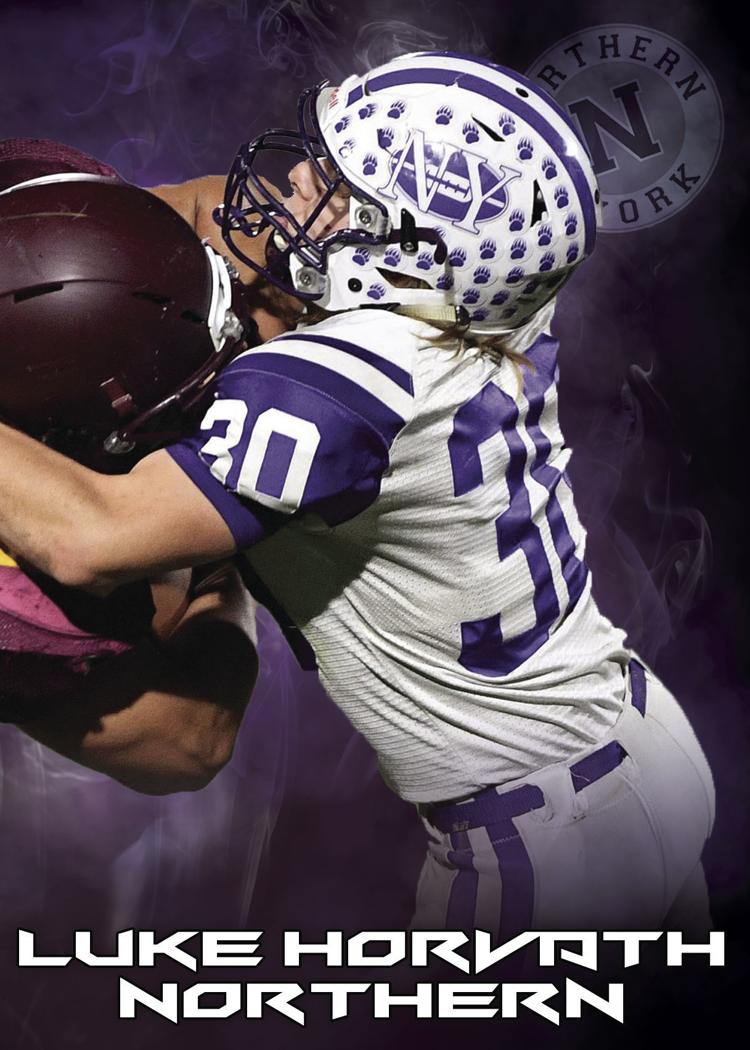 LB/RB Luke Horvath, sr., Northern — One of the top tacklers in the Mid-Penn this year, Horvath wrapped up 110 takedowns for the District 3 playoff team. His 9.5 tackles for loss, two sacks and three forced fumbles (one recovered) were also among the team's leaders. Also added 82 rushing yards as a backup runner.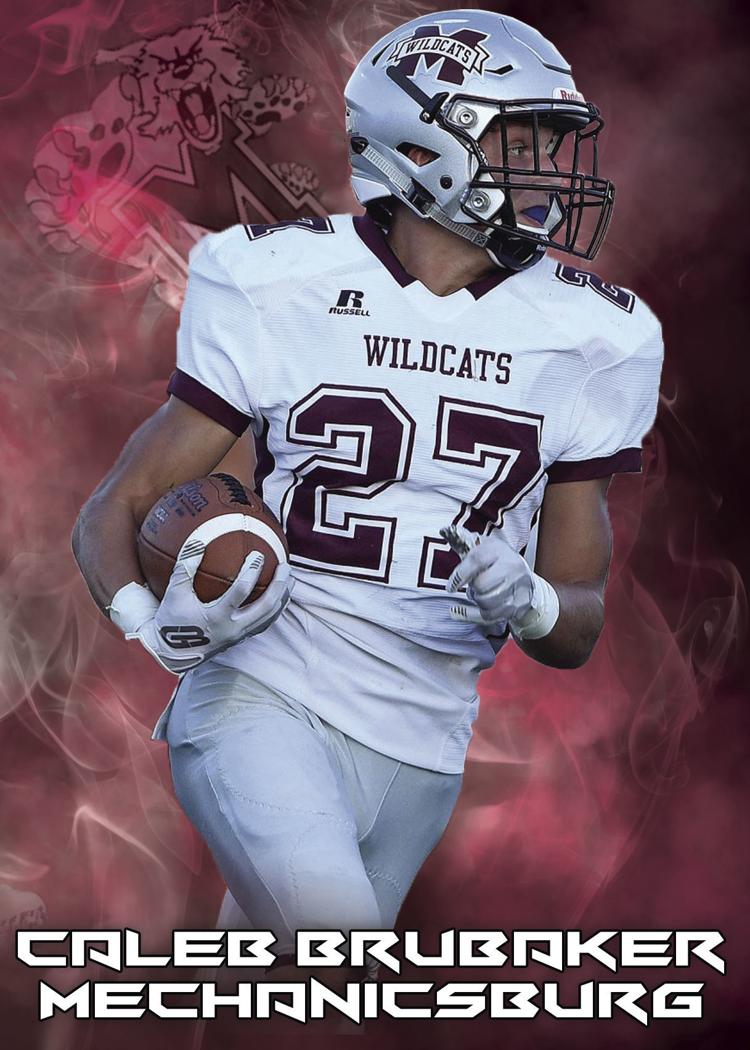 DB/WR Caleb Brubaker, jr., Mechanicsburg — There is something about watching the Brubaker twins fly around the field on offense or defense. Caleb was a potent offensive threat (335 receiving yards, 157 rushing yards, 5 TDs), but he made a bigger impact defensively (92 tackles, 7 TFLs, 1 INT, 2 forced fumbles, 2 recoveries), where his play in the backfield solidified a rebuilt defense.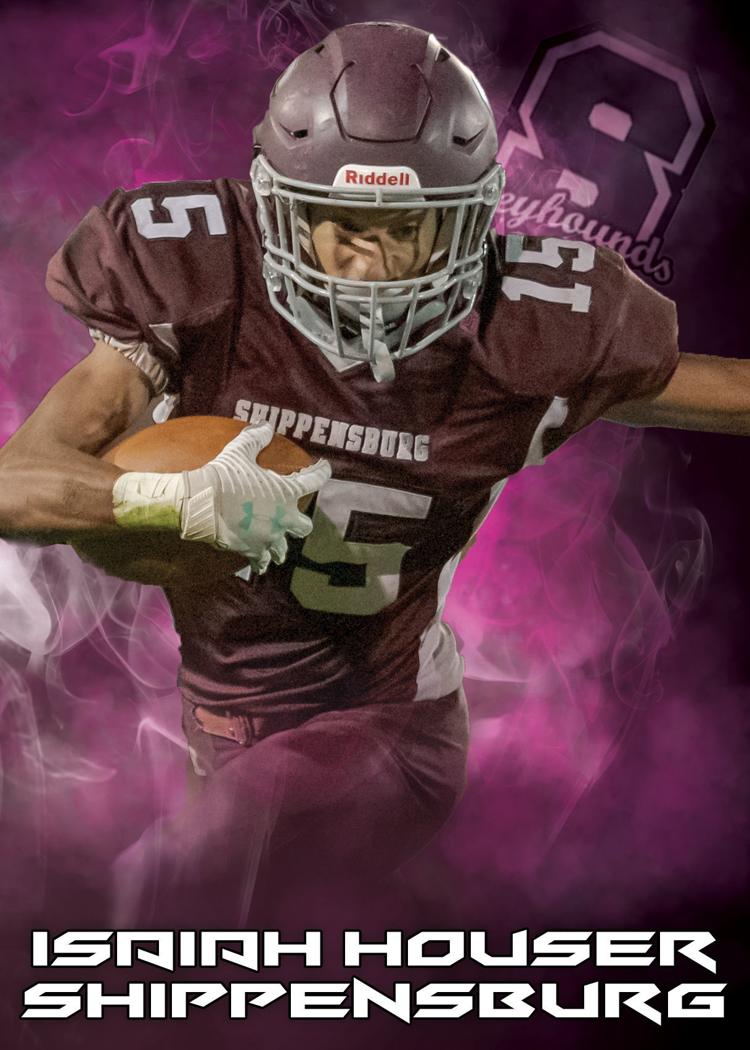 DB/WR Isaiah Houser, jr., Shippensburg — Holy smokes, could Houser turn on the jets. The latest dynamic weapon out of the Houser household, the junior proved one of the Mid-Penn's best shutdown corners this year with his top-end speed alone. And then there's his receiving skills, where he averaged 22.7 yards on 29 grabs (657 total) and hauled in 10 TDs.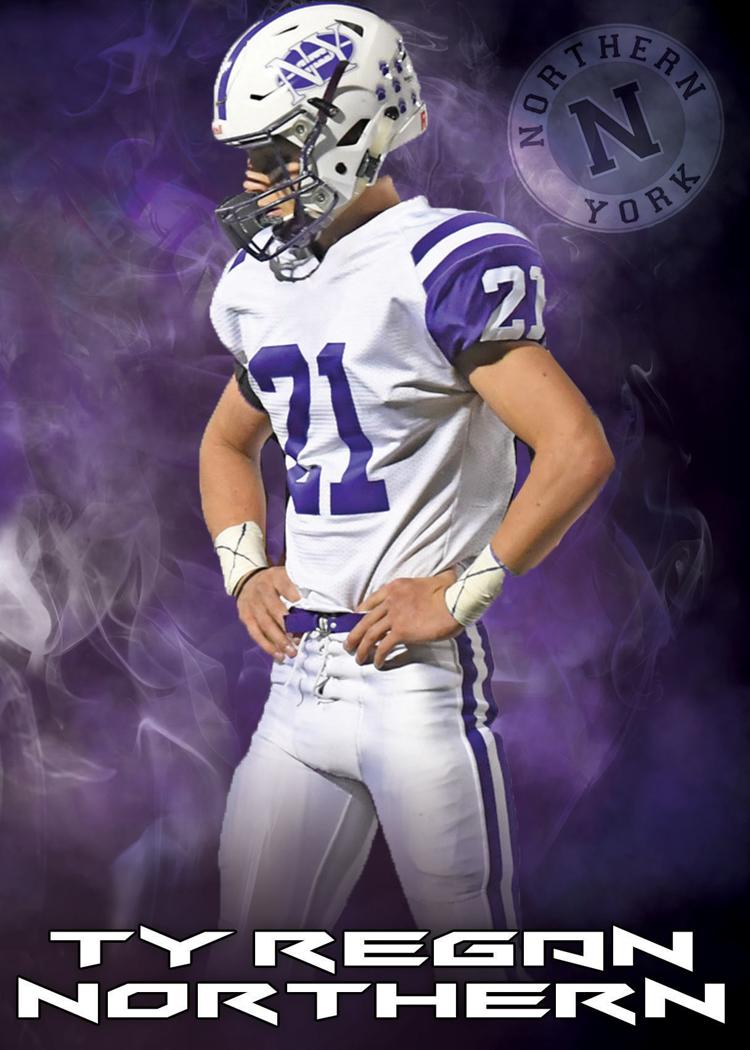 DB Ty Regan, sr., Northern — An impressive tackler, Regan flew to the ball repeatedly. Despite missing four games, he still was among the leaders for DBs with 80 tackles for a Polar Bears team that made the District 3 Class 5A playoffs. He added an interception, four pass break-ups, two forced fumbles and a recovery.
First Team Special Teams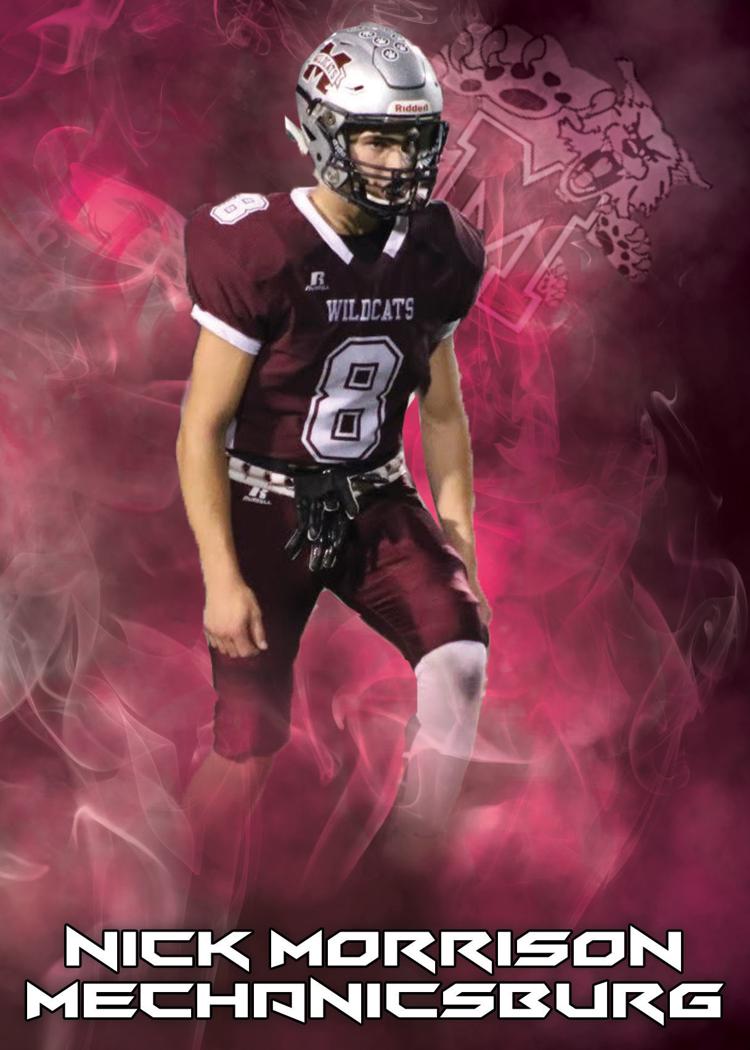 K/P Nick Morrison, jr., Mechanicsburg — When Morrison drilled a 51-yard boot late in Week 10's rout of Lower Dauphin, it officially solidified his potency as a special teams weapon. The new school record was one of four field goals he made (out of seven). Also made some plays on offense (12 receptions, 145 yards, 3 TDs) and defense (4 INTs).
Honorable Mention
Quarterbacks: Daniel Shuster, jr., Camp Hill; Gannon McMeans, jr., Cedar Cliff; Adam Cramer, sr., Red Land; Danny Scott, sr., Trinity.
Running backs: Keegan Neill, sr., Mechanicsburg; Daniel Kosinski, sr., Trinity.
Wide receivers: Adam DeGregorio, sr., Big Spring; Connor Trumpy, sr., Camp Hill; Greg Labine, sr., Camp Hill; Will Hoover, sr., Mechanicsburg; Tyler Yohn, sr., WR/DB/KR, Northern; Jaden Henline, sr., Red Land; Trey McAuliffe, jr., Trinity; D'Amonte Porter, sr., Trinity.
Tight ends: Blake Paukovits, sr., East Pennsboro; Kaden Peifer, so., Red Land; Nick Gustafson, sr., Shippensburg.
Linemen: Gavin Pritchard, sr., Big Spring; Landon Billman, sr., Boiling Springs; Tommy Zerbe, sr., Camp Hill; Seth Gillen, jr., Cedar Cliff; Ben Eisenhower, jr., Cedar Cliff; Chase Myers, sr., Cumberland Valley; Conner Mundis, sr., Cumberland Valley; Wyatt Claypool, sr., Cumberland Valley; Makia Stewart, sr., East Pennsboro; Nick Fekete, jr., Northern; Bailey Blaschak, jr., Northern; Jeff Wright, jr., Northern; Justin Hertzog, sr., Red Land; Cam Metzel, sr., Red Land; Karter Craig, sr., Shippensburg; Rook Smith, sr., Shippensburg; Andrew Mott, sr., Trinity.
Linebackers: Nathan Fetchkan, sr., Big Spring; Grant Bayesa, jr., Camp Hill; Sean Smith, jr., Carlisle; Derik Sauve, jr., Cumberland Valley; Bailey Branoff, sr., Mechanicsburg; Dylan Rodenhaber, jr., Red Land; Colton Musser, sr., Shippensburg.
Defensive backs: Mason Heiple, sr., Cedar Cliff; Maximos Dell'Anno, sr., Cumberland Valley; Jaxson Irwin, sr., East Pennsboro; Hunter Campbell, sr., East Pennsboro.
Kickers/Punters: Chase Gierasch, sr., Camp Hill; Owen Hacker, sr., Carlisle; Tim Kissinger, sr., Cumberland Valley; Hunter Grunden, sr., Cumberland Valley.
Returners: Hayden Zechman, jr., Red Land.
Submitted photos: Jen Brink (Jeremiah Carothers: Carlisle); Abby Schultz (Tyree Morris, Nick Morrison, Brando Aristy: Mechanicsburg; Curt Werner (Donovan Bair, Luke Horvath, Ty Regan: Northern); Bill Slattery Jr. (Noah Foust, Isaiah Houser, Alex Sharrow); Lisa Schlager (Ryan Berrigan: Trinity).
Note: Because of the number of quality players in Cumberland County and nearby, The Sentinel chose to place each player at only one position. Where those players had noteworthy stats in another facet of the game (offense, defense, special teams), they were mentioned to give credit to all of their contributions.
All-Sentinel teams ​are selected by The Sentinel's sports staff. Teams are selected based on stats made available throughout the season and with input from area coaches.
Football and POTY cards designed by Joshua Vaughn.
Email Jake Adams at jadams@cumberlink.com or follow him on Twitter @jakeadams520
Get in the game with our Prep Sports Newsletter
Sent weekly directly to your inbox!