Boiling Springs' Brad Zell called the lost weight room time a "gut punch." Mechanicsburg's Anthony Rose said it was a setback. Getting back wi…
Using the hashtag #newlooksametradition, Cumberland Valley unveiled a new helmet for 2020 that is inspired by "every decade" of Eagles history…
Gary Cathell said the PSFCA is forming multiple committees of coaches from across the state where ideas will be discussed with the intention o…
East Pennsboro's Gery Schnarrs and Mechanicsburg's Tyler Schwarzman were selected by the West Shore Chapter Pennsylvania Sports Hall of Fame a…
The Shippensburg sophomore defensive lineman has picked up seven Division I offers in two months, including an eye-opening offer from Penn Sta…
For first time in 62 years, there will be no Big 33 Classic. All events scheduled around the Big 33 and East-West All-Star Game have been canc…
PSFCA executive director Garry Cathell now hopes to decide the fate of the state's football all-star games by April 15.
Cumberland Valley football players Gavin Conklin, Kellan Walker and Travis O'Keefe are helping the C.L.E.A.N. Project make hygiene care packag…
PSFCA executive director Garry Cathell said told LNP on Tuesday "it looks like it's not going to happen.'' The organization hopes to have a de…
The Pennsylvania Scholastic Football Coaches Association on Wednesday released the 2020 Big 33 Pa. football roster. Multiple Mid-Penn Conferen…
The 6-foot, 200-pound speedster picked a preferred walk-on offer from Penn State over several other Division I offers.
Cedar Cliff's Jaheim Morris, one of two area runners to break 2,000 yards this season, is the third Sentinel-area player to join Millersville …
Lineman Landon Billman will reunite with his former running back, Bryan Malone, at Millersville next season.
Cumberland Valley's best receiver Logan Ramper committed to Slippery Rock on Sunday.
Check out who coaches across the state consider the best football players in Class 6A, 4A and 2A.
Complete list of the All-State picks for Class 6A, 4A and 2A.
A pair of local RBs made the All-State Class 5A team. Check out the full rosters for 5A, 3A and 1A here. The remaining classes will be release…
The All-Sentinel Co-Players of the Year are now Class 5A All-State Football Team picks. Jaheim Morris and Kyle Swartz were named two of Pennsy…
Josh Oswalt returns to the Mid-Penn Commonwealth and his alma mater, approved Monday night to be Cumberland Valley's new football coach.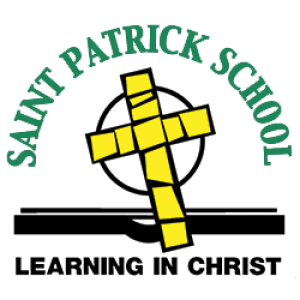 Giesswein Plastic Surgery
Josh Oswalt is expected to make his return home to lead Cumberland Valley's football team. He led Carlisle out of its playoff drought of nine …
From Players of the Year to First Team picks, here are all of our All-Sentinel fall awards for football, soccer, field hockey, volleyball, gol…
Two running backs ran for more than 2,000 yards this year, leading their teams to the playoffs. Cedar Cliff's Jaheim Morris and Northern's Kyl…
Complete PIAA football championship brackets.
Complete PIAA football championship brackets.
Complete PIAA football championship brackets with championship weekend kicking off Thursday.
PIAA football semifinals are this weekend.