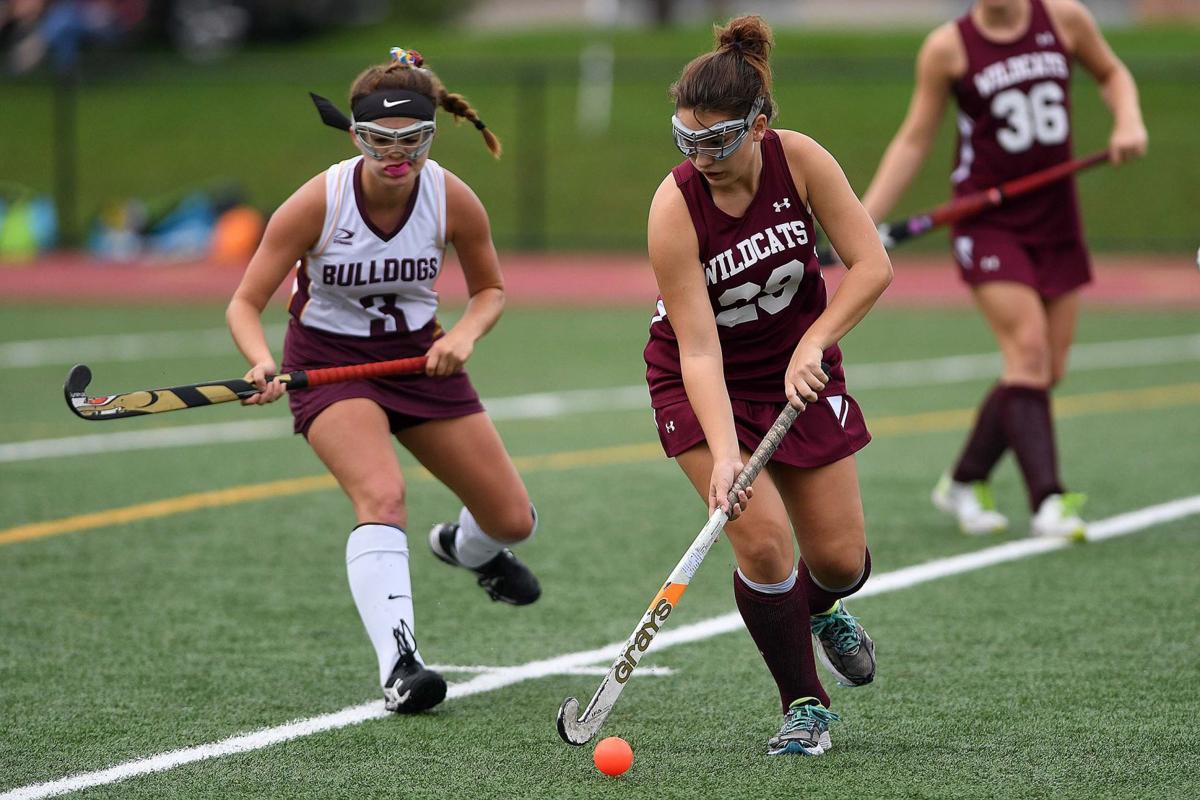 Just ask Mechanicsburg field hockey head coach Tonya Brown, who admits she and her team have been doing "the best they can be."
The team has been keeping in touch through Zoom and TeamSnap, according to Brown, and she plans to have meetings with her seniors once a week now that school is done. But getting to see your athletes, friends and teammates can only go on for so long through a tiny screen.
"It is very difficult because we are social beings, and I think we're doing the best that we can," Brown said. "We're planning to move forward, and we're planning like we're going to be playing in August and September. We need to keep that in front of us to keep sane, I think."
Brown has been doing her best to keep the morale up for the team. She implemented a new version of a game they like to play through the summer that involves completing activities, like drills and exercises, to earn points.
The game helps the team build more chemistry and keep a competitive edge through the offseason, and, coincidentally, through a pandemic.
"They get more points for [non-athletic things, too]," Brown said. "For instance, I did crazy hair day and then they have to send me the pictures and they get more points. They have to report to their senior every Sunday night and tell them how many points they have. Then one of the seniors tallies up the points for me and keeps track of them and it's a competition through the summer. We always do this, but I added a whole bunch of social distancing points to the list.
"We're trying to keep them engaged as a team socially without the interaction."
Along with the small competition through the game, Brown also gets her team together to read books, something she knows some of the seniors will then read to their own teams during personal Zoom's and FaceTime's.
"They'll use it as a team-builder until we can get together again," she said.
Right now she is planning to read 'Staying Positive' by John Gordan — a fitting title for what everyone has been going through the past few months.
And when Wolf finally gives the go-ahead for workouts to start in the area, Brown and her team will be some of the first to run out there and get started on conditioning, and more importantly, building team chemistry.
"Chemistry in girls' sports, especially field hockey with so many girls, it's cumbersome. I'll have to work on that," Brown said. "I'm worried about injuries due to not being able to lift and things like that. We've been trying to do as much as we can with workouts and core training, and I leave that up to my daughter [Hannah] to do that.
"I just want the green light to say, 'Yeah, we can go.'"