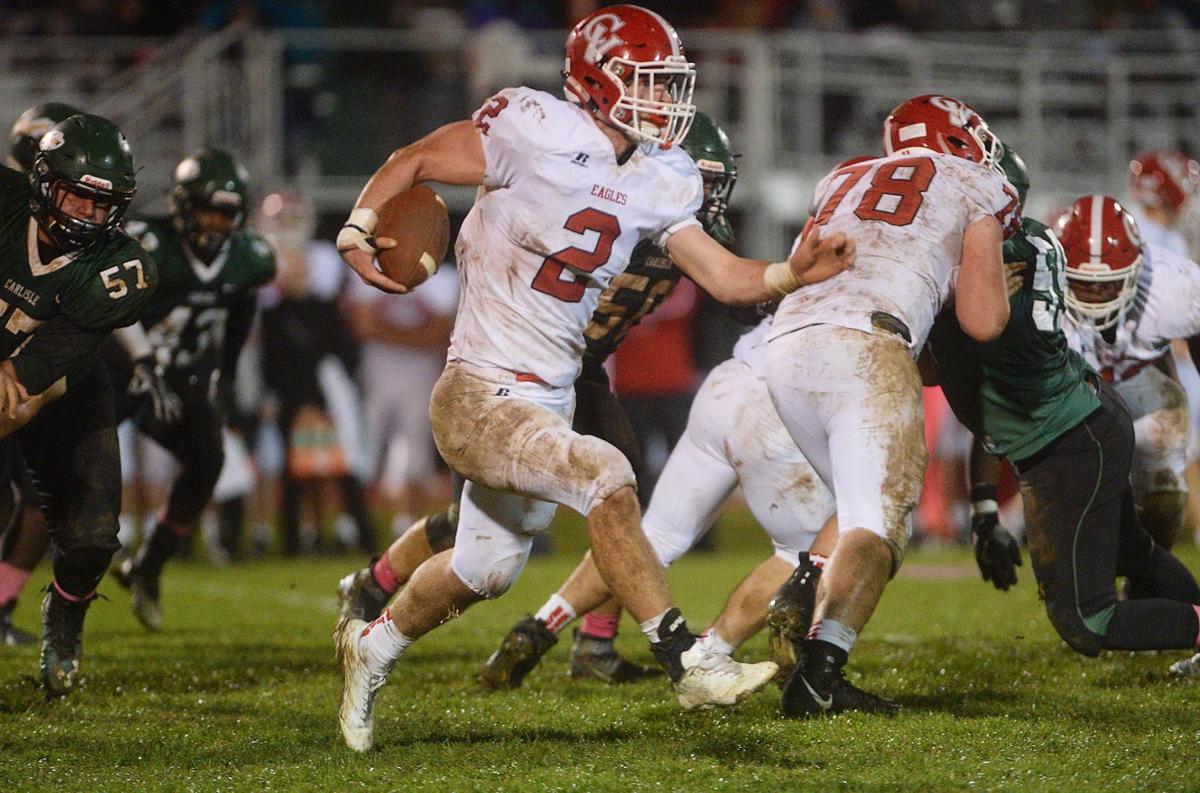 After two years playing with six classifications, District 3 is expanding its football playoff field from 32 teams to 44.
The York Daily Record and Reading Eagle reported that this will mean the postseason will begin in all six classifications in Week 10. With the advent of Week 0 two seasons ago, that means teams that wish to play a full 10-game schedule now must start in Week 0 and compete without a bye week. Teams have an option to play nine games if they still want the bye.
It also alters PIAA matchups in several classifications, including 5A and 6A facing District 1 teams instead of District 7.
Here's how things will expand:
Class 6A: Remains the same with eight teams.
Class 5A: Sees the biggest increase, from eight teams to 14.
Class 4A: Bumps up from eight to 10 teams.
Class 3A: Increases from four to six schools.
Class 2A: Doubles from two to four teams.
Class 1A: Stands pat with two teams.
That means that 47 percent of the district's 93 teams will make the playoffs, in line with most of the other team sports.
Football sees the most dramatic playoff changes in the next cycle but is not the only sport to get tweaked. Here is a breakdown of every sport, including current and future numbers where changes occur:
Girls soccer
Class 1A increases from eight to 10 teams. Class 4A and 3A remain at 16 and 2A stays with 10. These are the same numbers as boys soccer.
Girls volleyball
Class 2A increases from six to eight teams. Class 4A and 3A keep 16 teams and 1A holds at eight.
Girls team tennis
Class 3A drops from 12 to eight teams, while 2A keeps eight.
Boys basketball
Only 3A changes, bumping up from six to eight. The rest remaining the same: 6A with 12, 5A with 16, 4A with 10, 2A with four and 1A with 10.
Team wrestling
Class 2A adds four to now have 12 teams, with 3A standing pat with 16.
Softball
Class 2A jumps from four to six teams. The rest stay the same: 6A with 10, 5A with 16, 4A with 10, 3A with six and 1A with two.
Lacrosse
Girls: Class 3A adds two teams to reach 12, with 2A staying at that number.
Boys: Sees the most change outside football, with 3A adding four teams and 2A dropping a pair of teams. Both classifications now have 12 playoff teams.
Boys volleyball
Class 2A adds two teams, totaling 12. Class 3A stays with 14.
Boys team tennis
Class 3A drops from 12 to eight teams, matching 2A's total.
Sports with no changes: boys soccer (stays at 52 teams), field hockey (42 teams), girls basketball (58 teams) and baseball (50 teams).
Get in the game with our Prep Sports Newsletter
Sent weekly directly to your inbox!