CARLISLE — A few feet away from the cross country finish line on the Carlisle High School campus is the Travis Trail marker, including signs celebrating the team's past accolades.
It's a long list of times the Thundering Herd have won league championships, District 3 titles, and finished as PIAA state finalists.
For Herd runners, it's a reminder of the tradition of excellence at Carlisle, their place in that legacy, and the aspirational possibility of adding their names to that list.
Thursday afternoon, Carlisle took the first step in this abbreviated cross country schedule as it kicked off with a dual meet against State College.
The delayed start to the season because of the coronavirus pandemic coupled with a shutdown of the Carlisle Area School District because of COVID-19 cases has forced a training schedule left to the individual and their commitment level. It's not ideal, but there isn't much choice in the matter.
"It's a roller coaster," head coach Ed Boardman said. "I would imagine distance running is easier than soccer or volleyball or football where you need to work on plays together. I can give them workouts to do. They're going to do them on their own, or at least I hope they do. But it's hard to do it if you're not together to receive feedback."
That was evident on the course and in the final tally against State College on Thursday as the Herd girls lost their first dual meet in four years with a 19-39 loss to the Little Lions.
"All streaks are meant to come to an end," Boardman said.
State College finished 1-2-3 as Jordan Reed topped the field with a time of 19:09. Carlisle's Sophie Salomone (20:56) and Gretal Shank (21:04) rounded out the top five. For Shank, who finished 23rd at districts last year, it was a disappointing effort as the senior recovers from a hamstring injury.
"I'm hoping to break 19 minutes, go to districts, and maybe go to states," Shank said. "That's my goal. That would have been more easily achievable in other years. Only two teams go on plus the top 10 individuals to the district championship, so it's a lot harder for runners who would make it otherwise."
Karlie Powell (21:39) and Alyssa Dyson (22:03) finished ninth and 10th for the Herd.
Carlisle looked determined and deep on the boys' side, eking out a 27-29 win over their State College counterparts.
A quartet of Little Lions runners jumped out to the early lead, setting the first-mile pace. But slowly, the Carlisle contingency pulled part of the group back into the pack as only State College's Brady Bigger (16:18) outlasted Carlisle's Kevin Shank (16:37) and Evan Peachey (16:40) in the run-up to the finish line.
"We're very strong, ahead of where we would normally be," Boardman said. "I'm not exactly sure why but the main focus has been they have done what I have asked them to do even though we haven't been able to meet and do it together in the locations we want to. The guys knew this was going to be a big year, and they're not letting it slip away."
Peachey, who finished seventh at last year's District 3 championships, has enjoyed the different workout schedules and cooler temperatures. It showed in his time and dynamic finish.
"I didn't break 17:00 on our course during the dual meets last year, and today I ran 16:40," the senior said. "It's definitely far ahead from where I was last year."
Andrew Booths, Andrew Diehl, Briar Thompson and Jacob Owen all posted sub-18:00 times for the Herd.
HS Cross Country Photos: State College at Carlisle
Carlisle State College X Country 1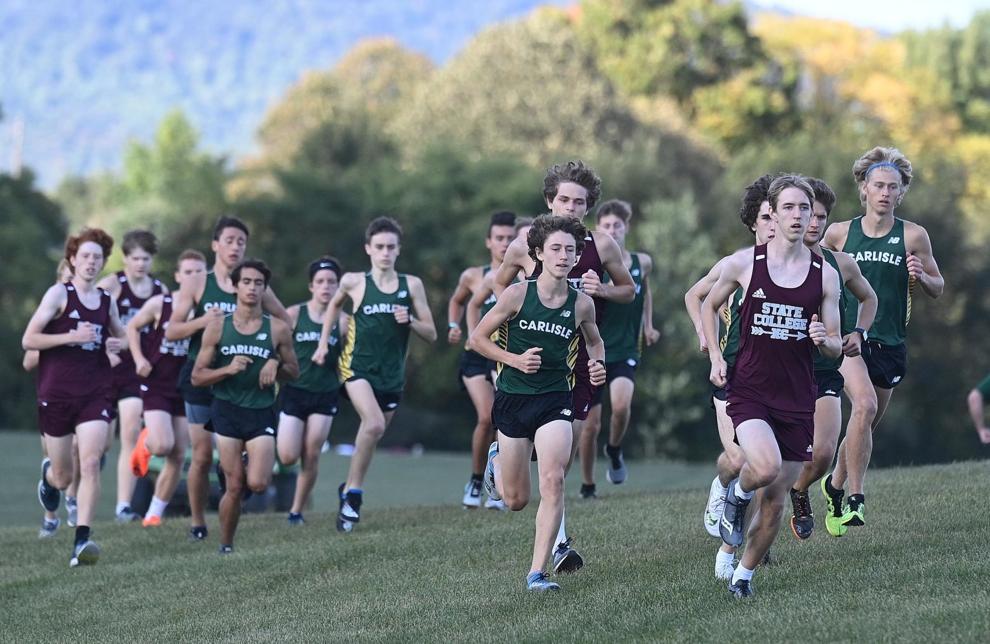 Carlisle State College X Country 2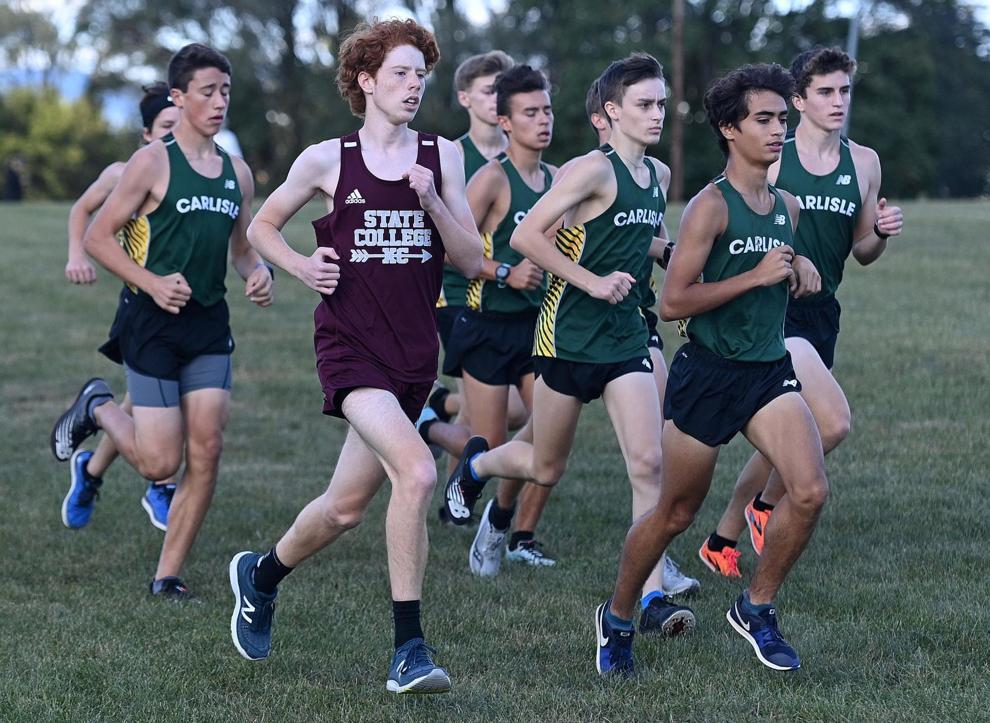 Carlisle State College X Country 3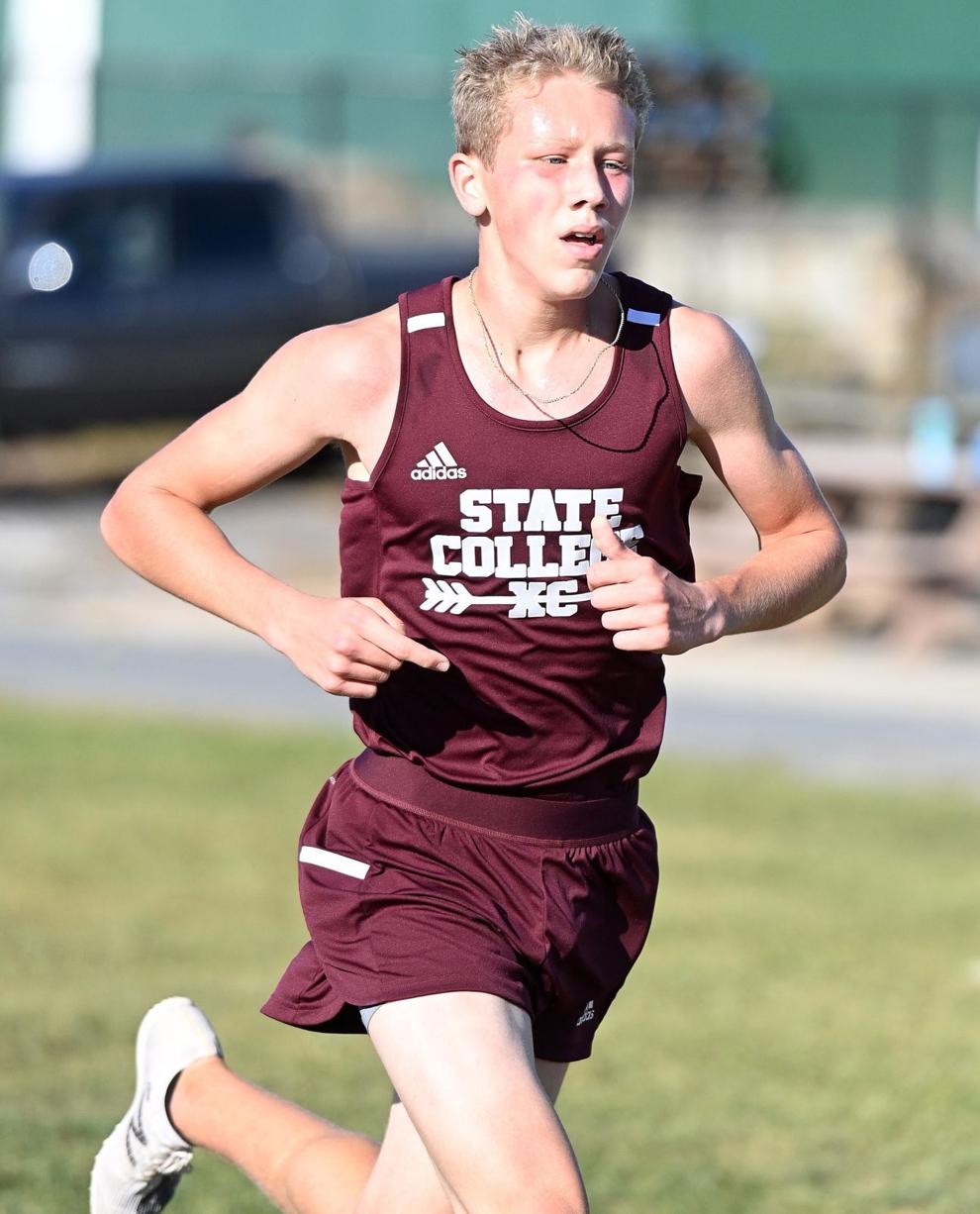 Carlisle State College X Country 4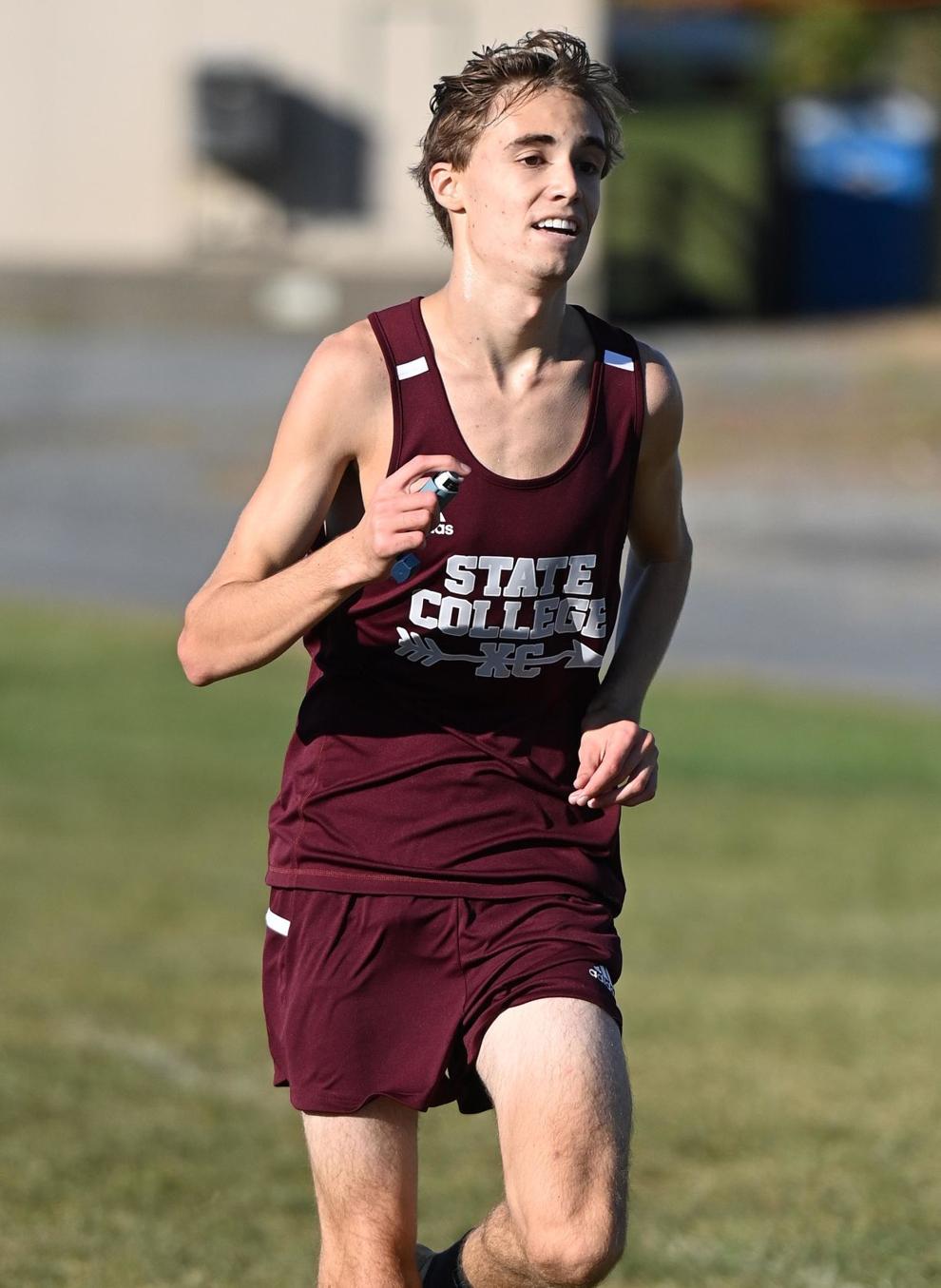 Carlisle State College X Country 5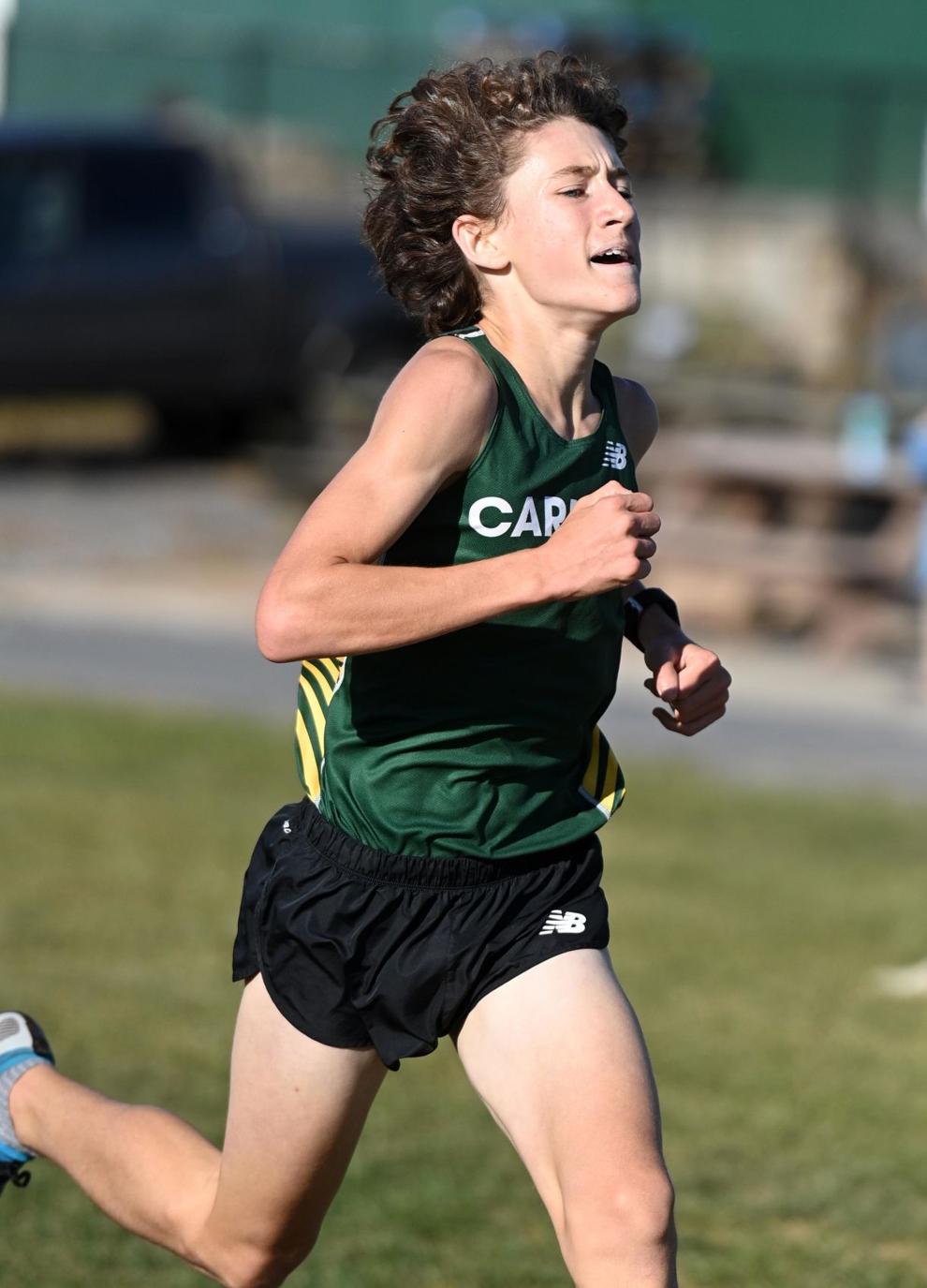 Carlisle State College X Country 6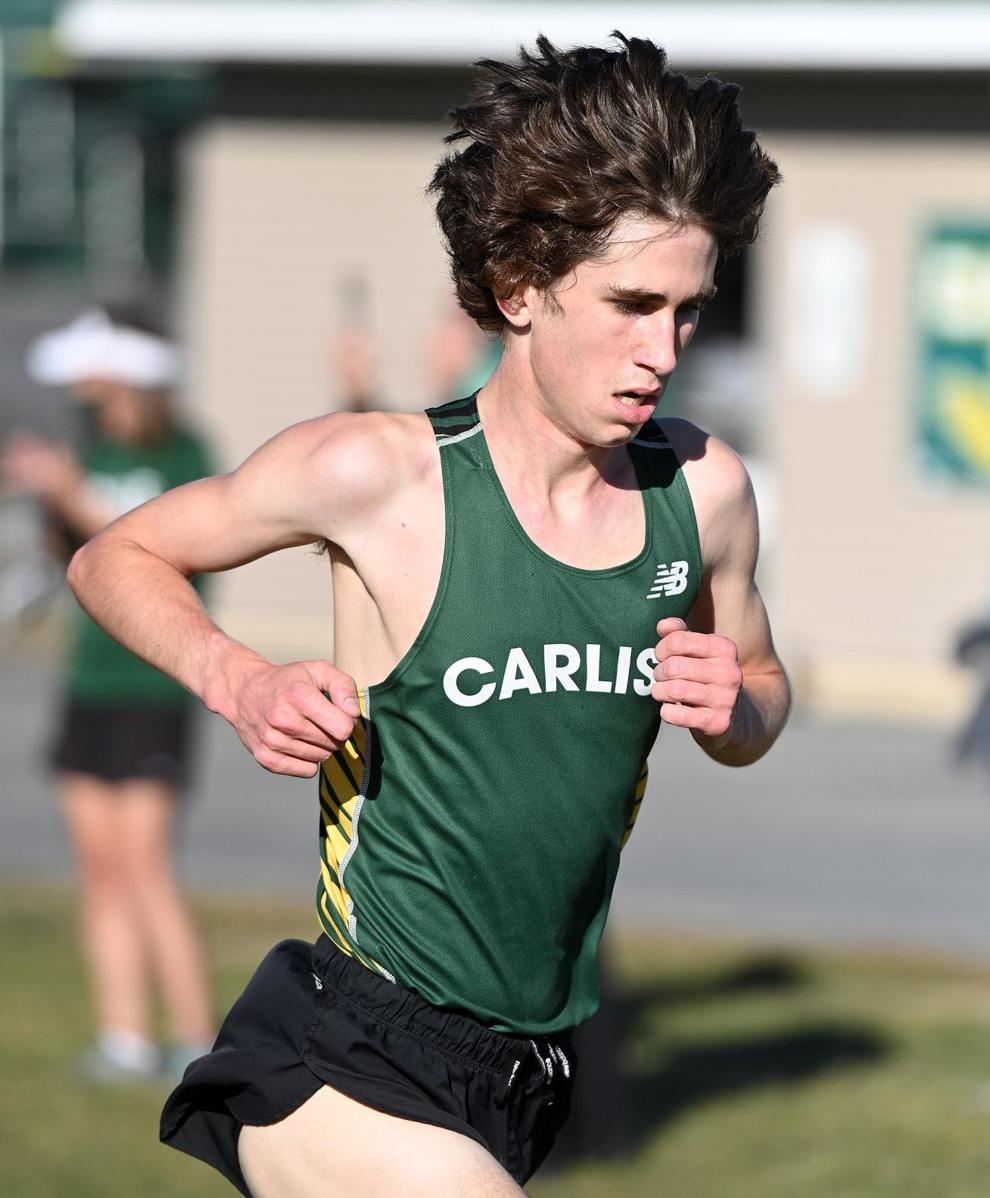 Carlisle State College X Country 7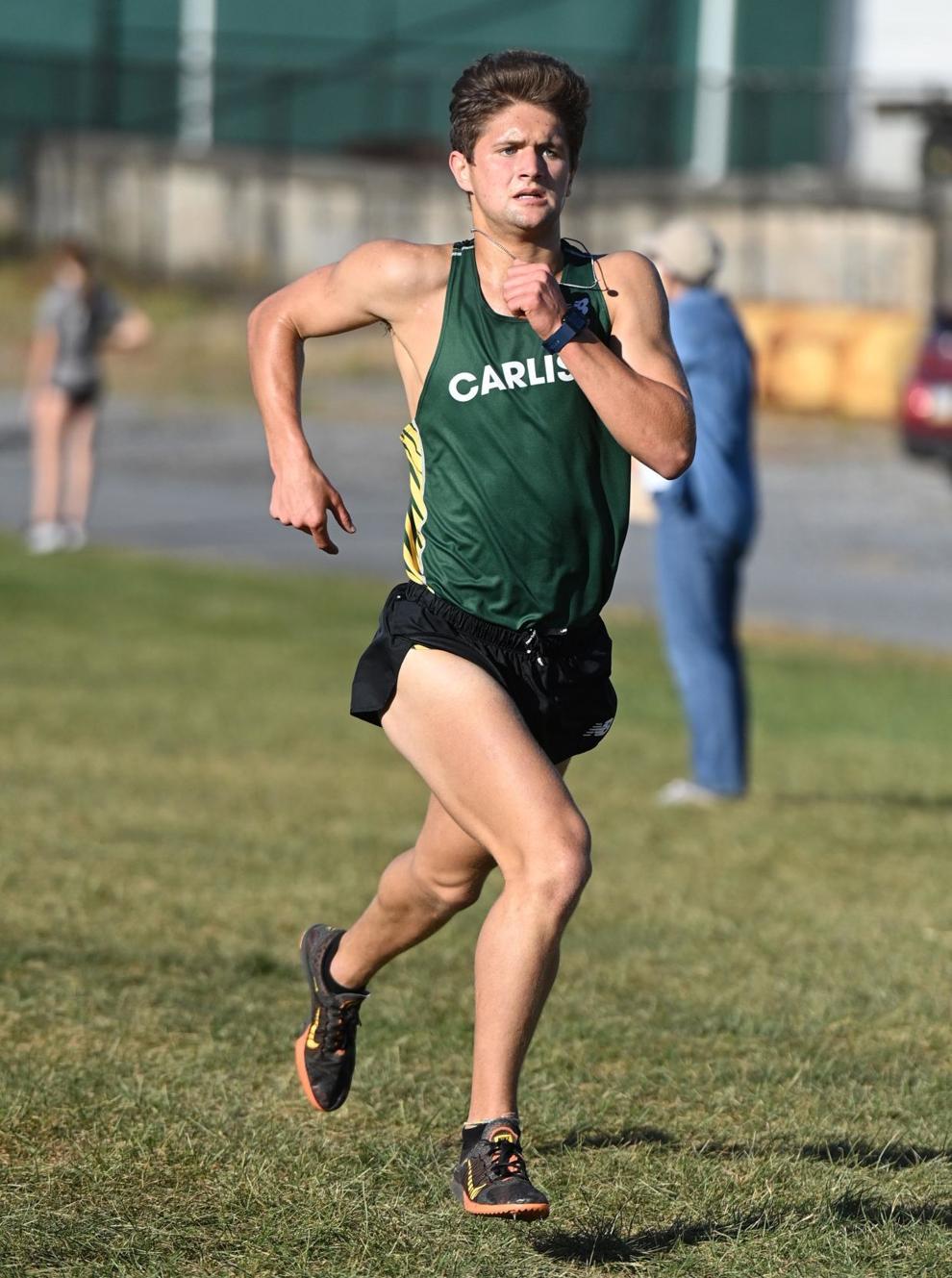 Carlisle State College X Country 8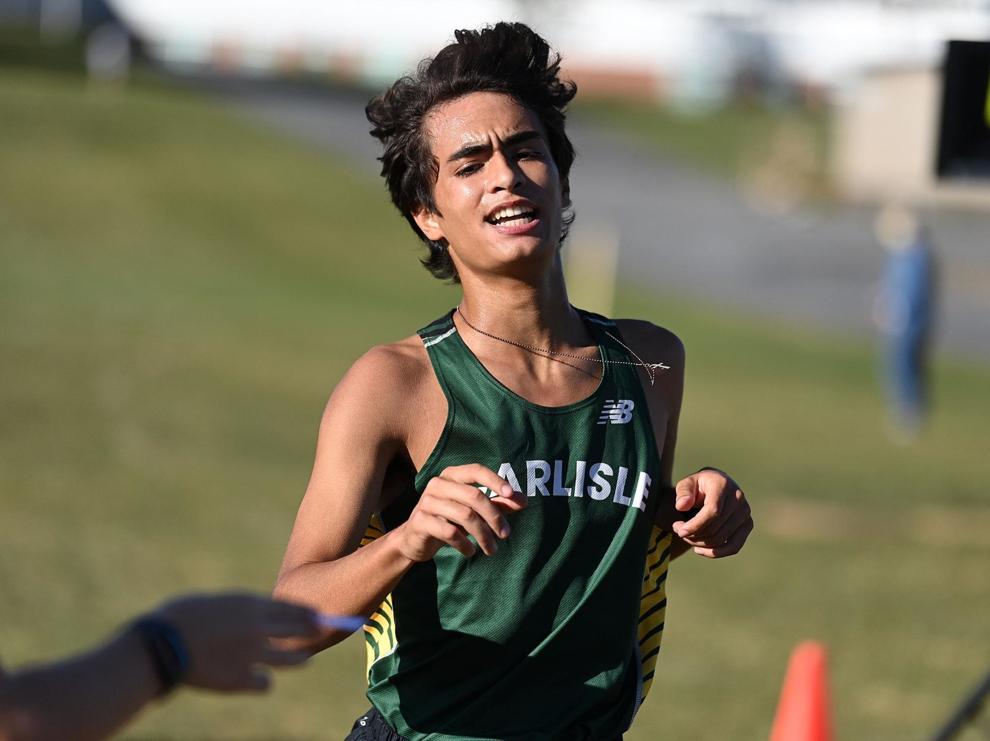 Carlisle State College X Country 9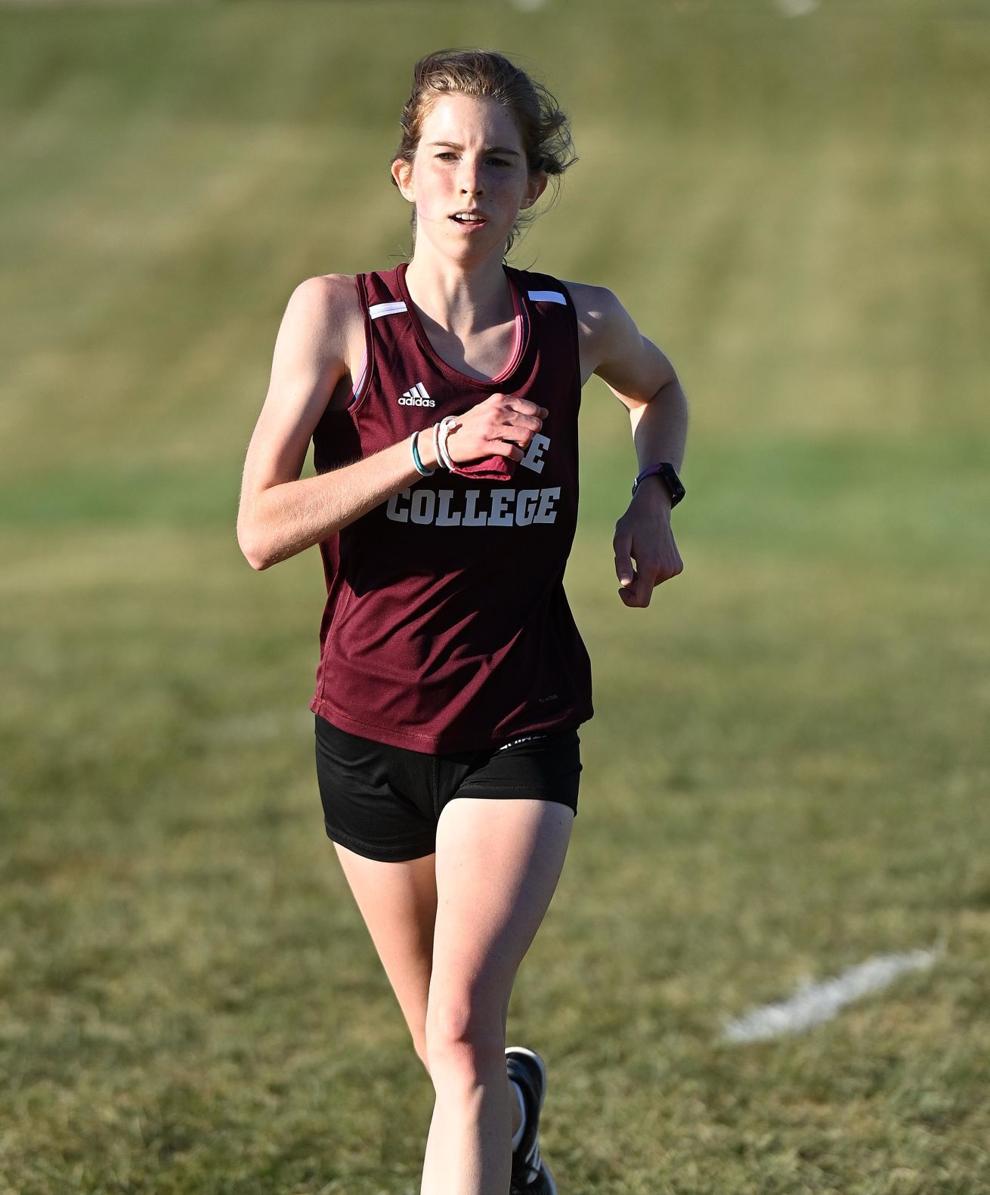 Carlisle State College X Country 10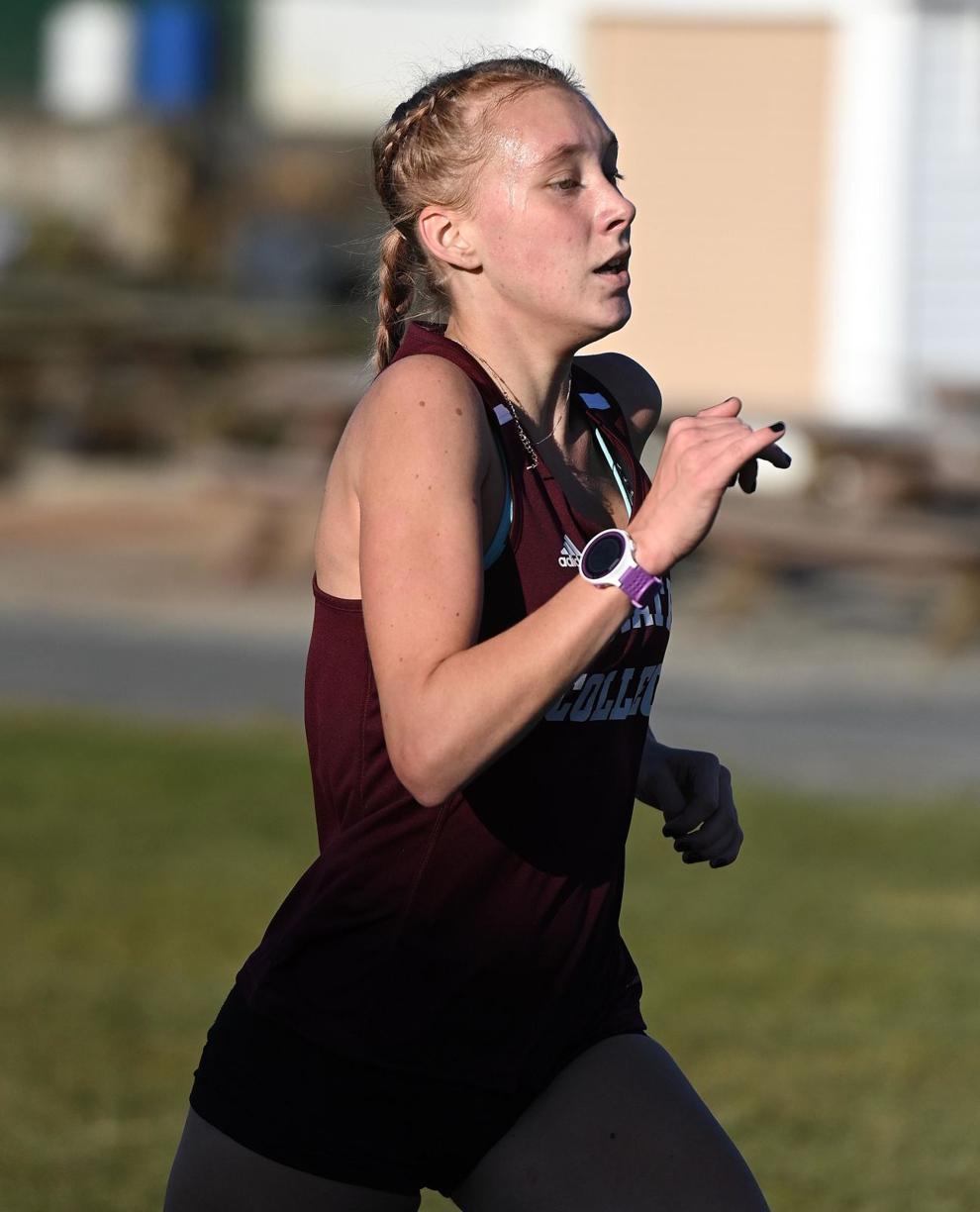 Carlisle State College X Country 11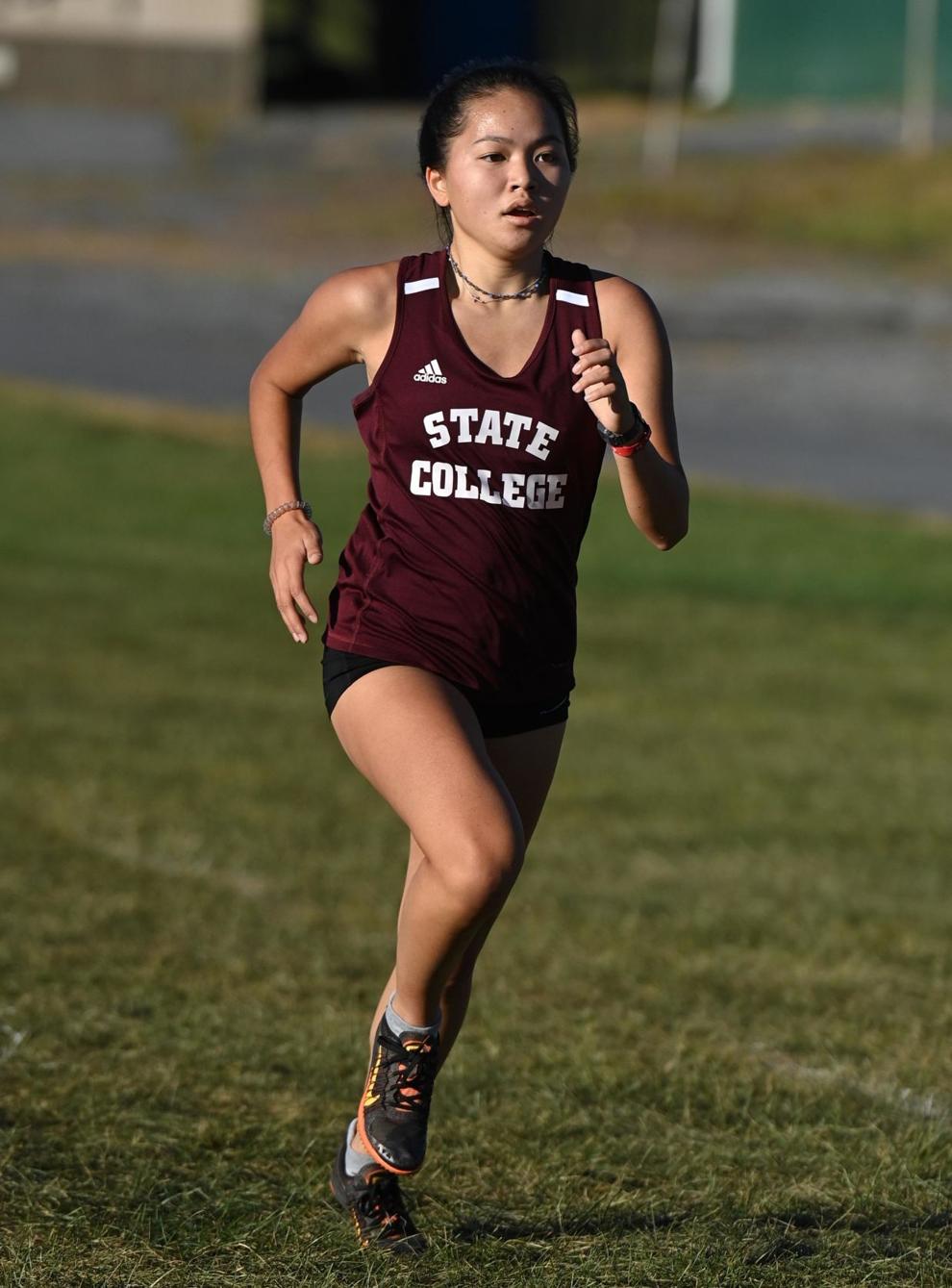 Carlisle State College X Country 12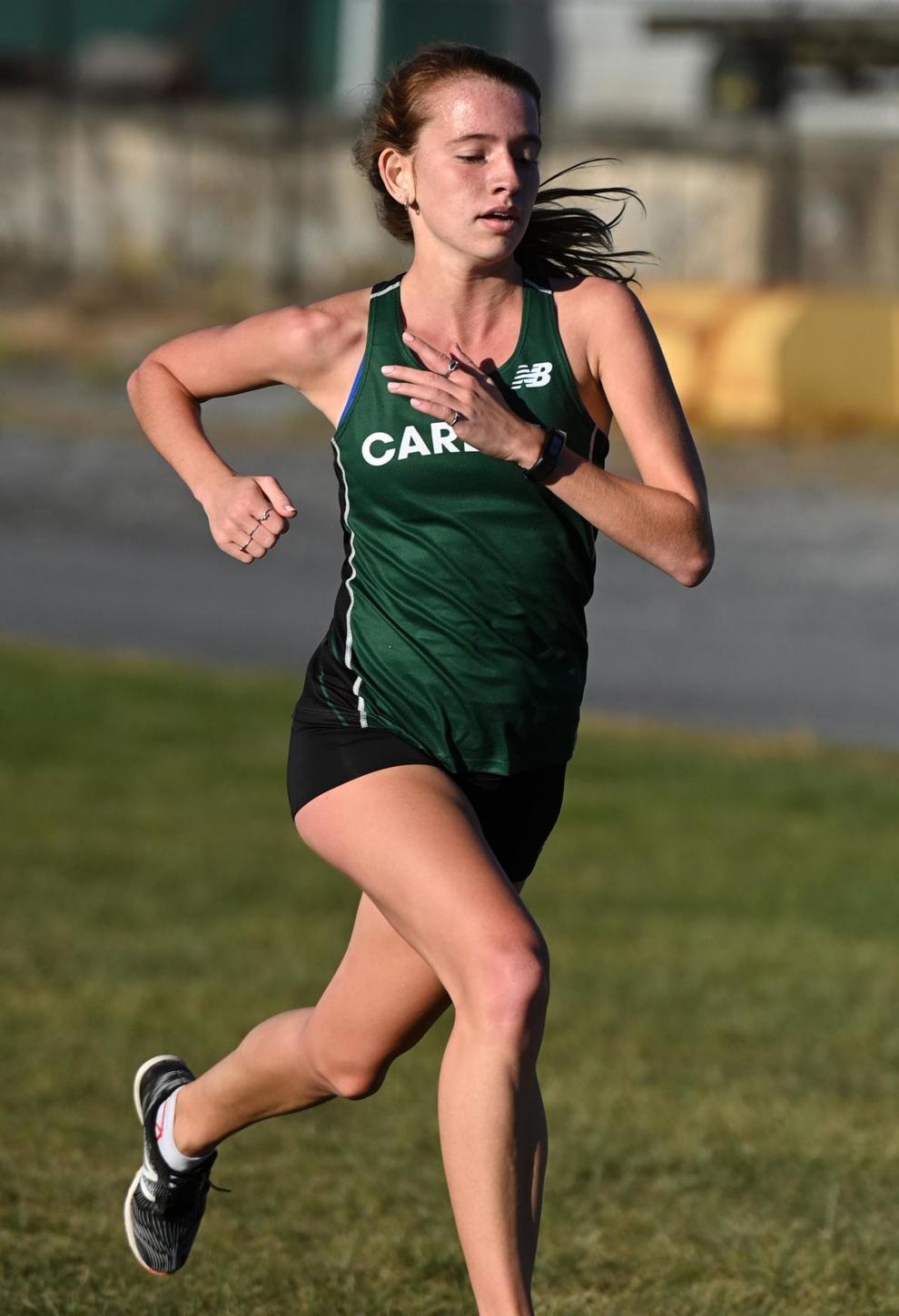 Carlisle State College X Country 13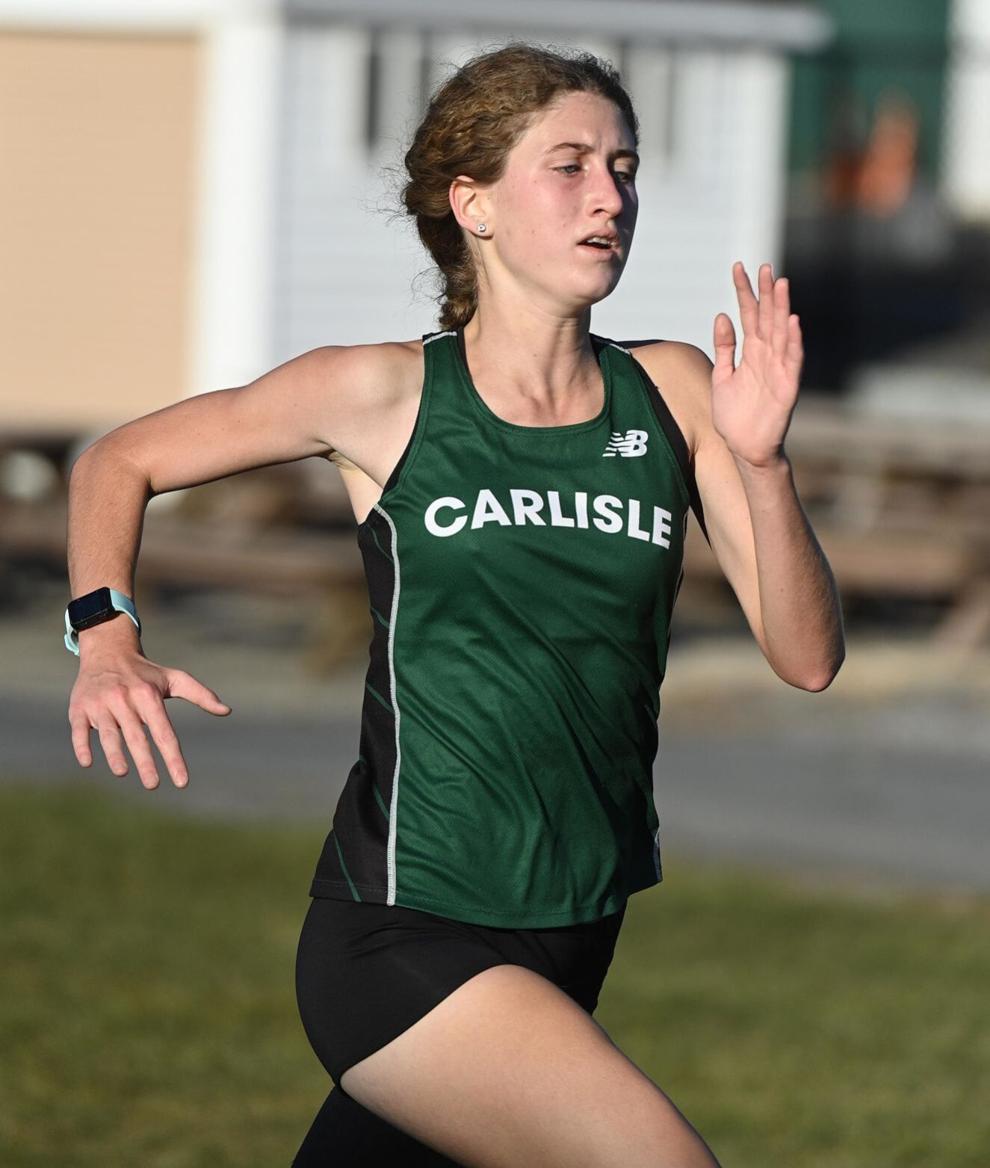 Carlisle State College X Country 14