Runner of the Year
Marlee Starliper, sr., Northern — When she wraps up her track season in May, Starliper will have put together one of the greatest careers central Pennsylvania running has ever seen. The North Carolina State commit never had to sweat this season, crushing her third straight District 3 and PIAA titles, breaking the girls time at states (17:10) in the process. She's out this weekend trying to win the Foot Locker Cross Country Nationals in California. She's been the best for years and will go out that way.
Boys/Girls Coach of the Year
David Ramsey and Al Houser, Northern — We're pairing the two together, because it only seems right. The Polar Bears swept the Mid-Penn Capital in both boys and girls easily this year. And sure, having a generational talent like Marlee Starliper makes Houser's job easier as the girls coach — Ramsey coaches the boys, but both collaborate, and Ramsey stepped in last year for an injured Houser — but it was a special year for this program, which saw the girls also claim silver at the PIAA Class 2A championships.
First Team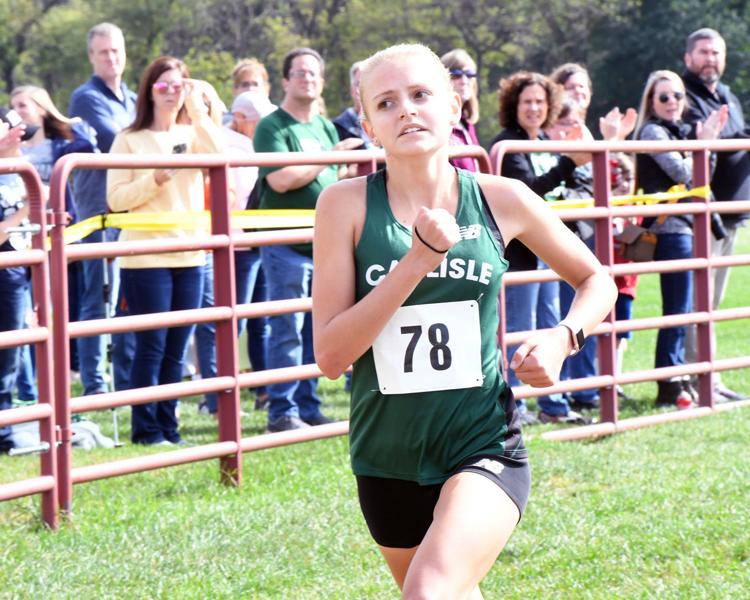 Sophia Toti, sr., Carlisle — Bound for Penn State next year, Toti surprised even herself with her first District 3 Class 3A gold this year — and the team's first crown since 2014 — then followed it up with a fourth-place finish at states. She's the latest in a long line of D-I athletes and state medalists this program has produced.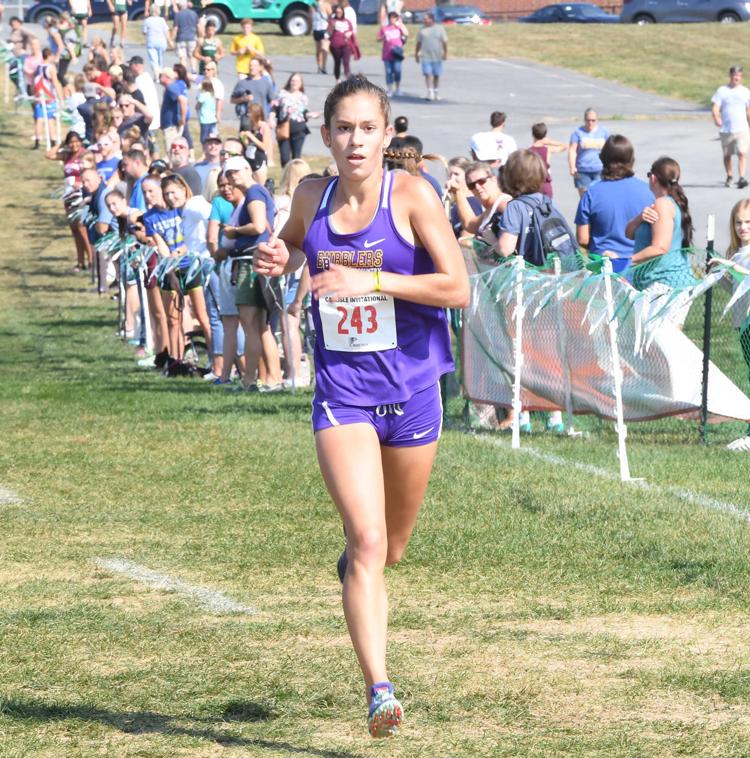 Peyton Ellis, fr., Boiling Springs — Ellis burst onto the scene with medals in every race she ran. She capped an explosive rookie season with a 14th-place Class 2A state medal (19:22.80), which followed a district bronze behind super talents Starliper and Taryn Parks (Greencastle-Antrim). Expect to see Ellis vying for postseason glory the next three years.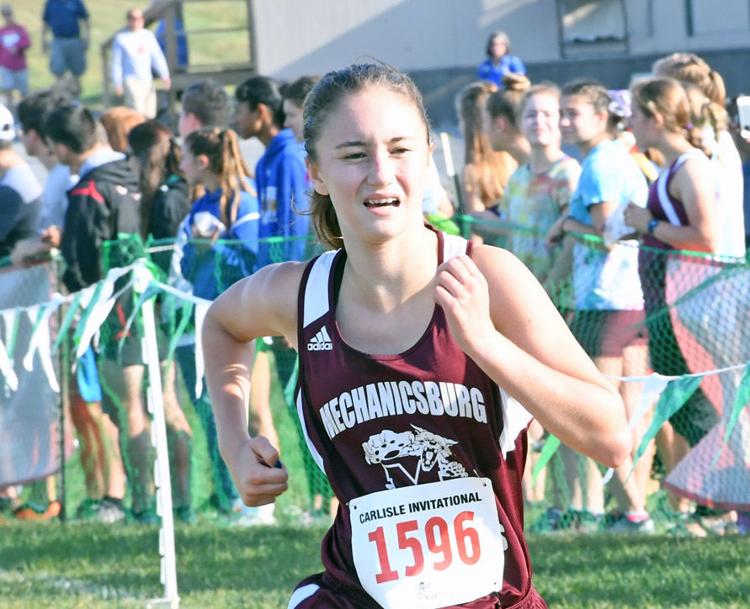 Hope McKenney, so., Mechanicsburg — The Wildcats stunned District 3 with a 3A team silver in October, clinching what the program was its first state qualification as well. McKenney was at the front of it all, finishing fifth (18:41, then following it up by leading the team to fifth at states on the back of her 34th-place finish (19:34).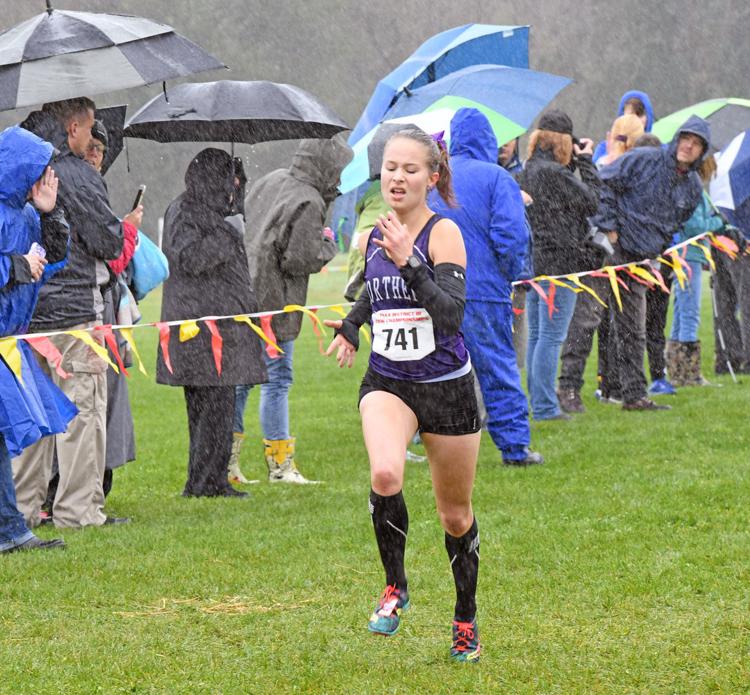 Katie Anthony, sr., Northern — Anthony was often overshadowed by her teammate, Starliper, but she was no slouch of a runner herself. The senior closed an impressive career with multiple state medals, including this year's 17th-place finish (19:40) to help the Polar Bears finish second in Class 2A by 15 points. Also helped the team to another district title by finishing fourth (19:57).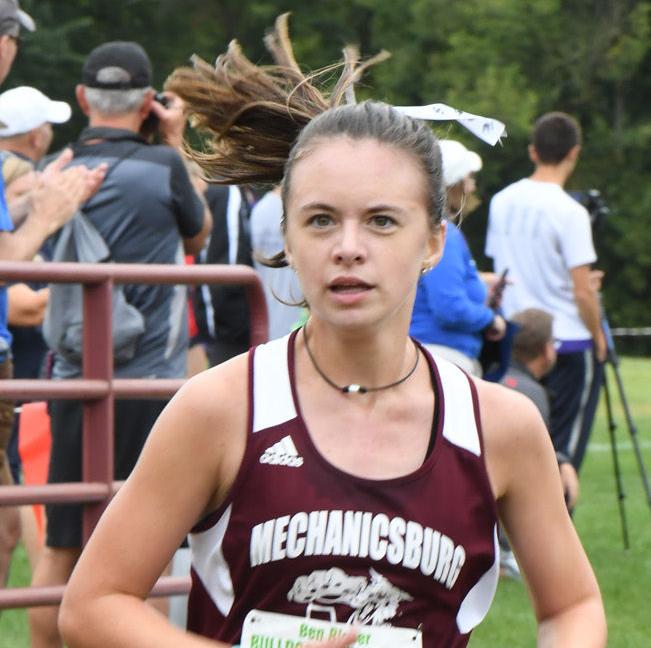 Olivia Walter, so., Mechanicsburg — The Wildcats look like a real threat for the next few years. Led by Walter and fellow First Team pick McKenney, this is a roster that has a chance to build on their District 3 silver. Walter really came on strong in the postseason, posting a 59th-place finish (19:57) at states after running a 19:17 for 15th at districts.
Honorable Mention
Gabrielle Reifsnyder, sr., Big Spring; Laura Sakol, sr., Camp Hill; Grace Shartle, jr., Camp Hill; Savannah Hossfeld, sr., Carlisle; Gretal Shank, jr., Carlisle; Brianna Wagner, jr., Cumberland Valley; Lanie Grogg, so., Cumberland Valley; Chloe Warrell, fr., Cumberland Valley; Juliette Safer, jr., Mechanicsburg; Riahana Yameogo, so., Mechanicsburg; Faith Evans, fr., Mechanicsburg; Molly Snyder, sr., Mechanicsburg; Madison Saltsburg, jr., Northern; Allie Engle, so., Northern; Alina Torchia, fr., Trinity.
Correction: Due to a reporting error, a previous version of this story indicated Mechanicsburg won the girls District 3 Class 3A team title. The Wildcats finished second. The Sentinel regrets this mistake.
All-Sentinel teams ​are selected by The Sentinel's sports staff. Teams are selected based on stats made available throughout the season and with input from area coaches.
Email Jake Adams at jadams@cumberlink.com or follow him on Twitter @jakeadams520​
Get in the game with our Prep Sports Newsletter
Sent weekly directly to your inbox!