Runner of the Year
Casey Padgett, sr., Carlisle — Padgett's collapse on the final stretch of the District 3 Class 3A championships shouldn't mar what was proving to be a dominating season. The recent Duquesne commit had just won the Mid-Penn boys title weeks before and was at the front before hitting the ground. He was a likely district and PIAA medalist. He has a sub-16:00 time to his credit this season and was the unquestioned best runner in the area all year. He has a chance to repeat as the district 3200 champ come spring track.
Boys/Girls Co-Coaches of the Year
David Ramsey and Al Houser, Northern — We're pairing the two together, because it only seems right. The Polar Bears swept the Mid-Penn Capital in both boys and girls easily this year. And sure, having a generational talent like Marlee Starliper makes Houser's job easier as the girls coach — Ramsey coaches the boys, but both collaborate, and Ramsey stepped in last year for an injured Houser — but it was a special year for this program, which saw the girls also claim silver at the PIAA Class 2A championships.
First Team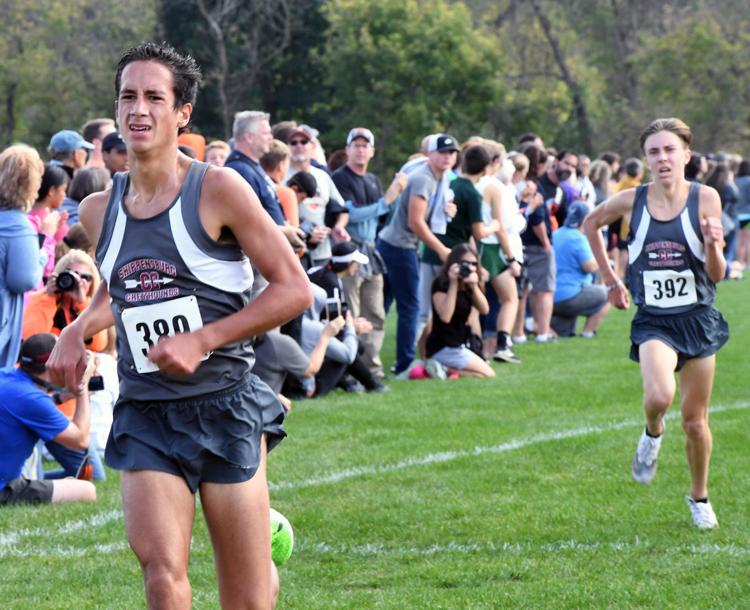 Hayden Hunt, sr., Shippensburg — Hunt missed out on a state medal, finishing 65th (16:56) in his final cross country race, but his senior season wasn't without its triumphs. His fourth-place finish in the district 3A race (16:12) was the best among Sentinel-area runners this season. He kicked off the postseason with a sixth at Mid-Penn's in 16:23.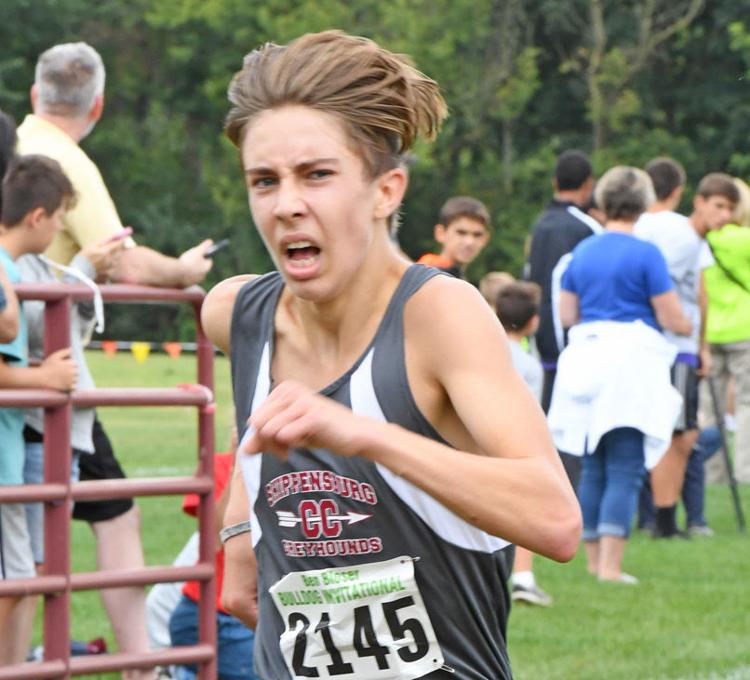 Eli Spence, jr., Shippensburg — The son of Steve Spence, the Olympic distance runner, is beginning to make a name of his own. Eli Spence took a big step forward in his third season, posting a 16:13 (fifth) at districts, following that up with a 17:03 (79th) in Hershey during states. We may be looking at a state medalist a year from now.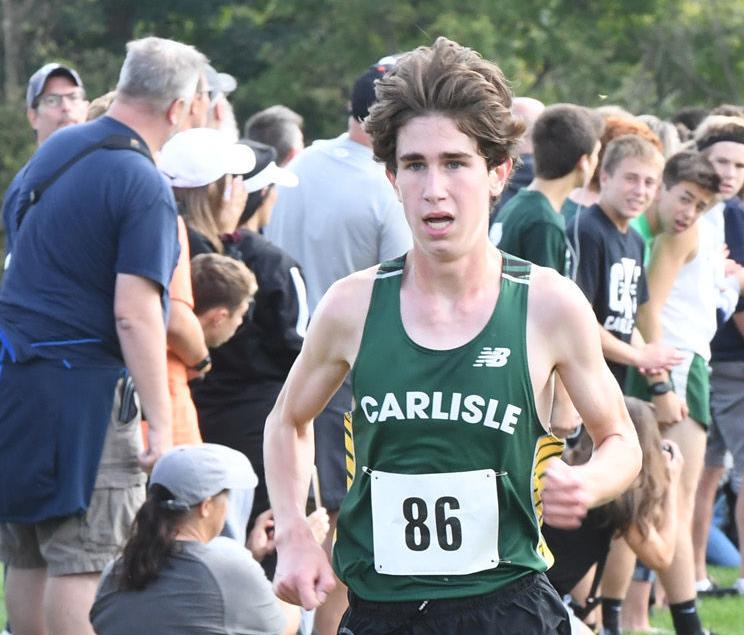 Evan Peachey, jr., Carlisle — Don't look now, but the Herd have yet another blossoming junior runner. Peachey was the lone state qualifier this year for the team. And although he left disappointed with his time (17:10, 97th), there's plenty to build on. He got to states by qualifying out of districts with a 16:14, finishing seventh in a deep field.
Aiden Gonder, sr., Red Land — His U.S. flag headband made him conspicuous at the front of nearly every race, a mainstay as one of the area's top big-school runners this year. Gonder missed the state medal he wants (17:04, 86th) but was strong all season, including during an 11th-place finish at districts when he ran a 16:19.
Jordan Tiday, fr., Cumberland Valley — His 16:27 at the District 3 championships was faster than all but 18 other runners that day. Not many freshmen break 16:30, much less on a district stage. There's a lot of promise in these young legs, and Tiday's debut indicates we could be seeing a lot more from him in the coming years. Crossed at states in 17:13 (107th).
Honorable Mention
Matt Ward, so., Big Spring; Gibran Varahrami, jr., Boiling Springs; Ethan Jones, jr., Boiling Springs; Evan Kase, jr., Boiling Springs; Matt Gurgiolo, sr., Camp Hill; Kevin Shank, fr., Carlisle; Andrew Diehl, fr., Carlisle; Ben Tokarz, sr., Cumberland Valley; John Williams, jr., Cumberland Valley; Elijah McKell, so., East Pennsboro; Kyle Costello, sr., Mechanicsburg; Reid Weber, jr., Northern; Matt Johnson, so., Red Land; Grayson Stanley, sr., Red Land; Jasper Burd, so., Trinity.
All-Sentinel teams ​are selected by The Sentinel's sports staff. Teams are selected based on stats made available throughout the season and with input from area coaches.
Email Jake Adams at jadams@cumberlink.com or follow him on Twitter @jakeadams520​
Get in the game with our Prep Sports Newsletter
Sent weekly directly to your inbox!