Big Spring and Carlisle's big invites typically feature dynamic performances from racing's top talent. Those weekend meets won't exist this ye…
Shippensburg native Neely Spence Gracey wants to remain 'hopeful' the Olympics will be held in 2021. The distance runner and recent mother his…
Marlee Starliper, Lois Duquette and Neely Spence Gracey had never talked together at once. That changed recently. Watch our Zoom chat with thr…
Northern's Marlee Starliper was named the 2019-20 Gatorade Pennsylvania Girls Cross Country Runner of the Year on Monday.
Three-time PIAA champ Marlee Starliper ran the sixth-fastest time at Foot Locker nationals, finishing second in a dramatic sprint to the finis…
From Players of the Year to First Team picks, here are all of our All-Sentinel fall awards for football, soccer, field hockey, volleyball, gol…
One chapter of Marlee Starliper's career is closed. The 3x PIAA champ leads our All-Sentinel girls team for the final time. Runners from Carli…
Carlisle's Casey Padgett is our All-Sentinel Boys Runner of the Year after dominating the Mid-Penn Championships. A deep roster makes up the F…
Marlee Starliper raced to fifth Saturday, a week before the Foot Locker nationals.
Marlee Starliper ran the second fastest time in Northeast Region history, and the fastest time by a Pennsylvania runner to win the race for th…
 Northern's Marlee Starliper became the first Mid-Penn runner to win three PIAA titles and just the fourth runner in state history to do it th…
 "And now all this season, I'm running with this really passionate joy. ... It's really special coming here." ~ Northern's Marlee Starliper, w…
Thundering Herd senior caps cross country career with best state medal in her tenure and talks about her race and season.
The decorated Northern senior talks about her record-breaking race Saturday morning at Hersheypark's Parkview Course that made her the first M…
NEWVILLE — All eyes were on Northern's Marlee Starliper heading into the District 3 Class 2A race at the District 3 Cross Country Championship…
NEWVILLE — Carlisle once again made school history Saturday afternoon at the District 3 Cross Country Championships at Big Spring High School.
NEWVILLE — Mark it off as three straight District 3 Class 1A titles for the Camp Hill girls.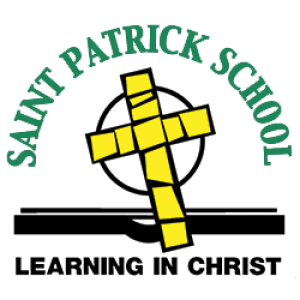 Giesswein Plastic Surgery

One of the state's most decorated runners, Northern's Marlee Starliper, announced her college pick to a group of friends and family at home Su…
The Thundering Herd seniors highlighted a fast day at Big Spring, the first race of the 2019 cross country postseason. Both talk about their r…
NEWVILLE — One thing is known about Casey Padgett — he has a proclivity to pull off impressive finishes in the second half of races.
NEWVILLE — Saturday's Mid-Penn Girls Cross Country Championship was Taryn Parks' race to win.
Carlisle's girls team dominated the top of the field at Saturday's Salesianum Invitational, putting their top five runners in the Top 10 to cr…
Big Spring boys and girls got the wins over East Pennsboro on Tuesday by scores of 19-43 and 21-40, respectively. For the boys, Big Spring's M…