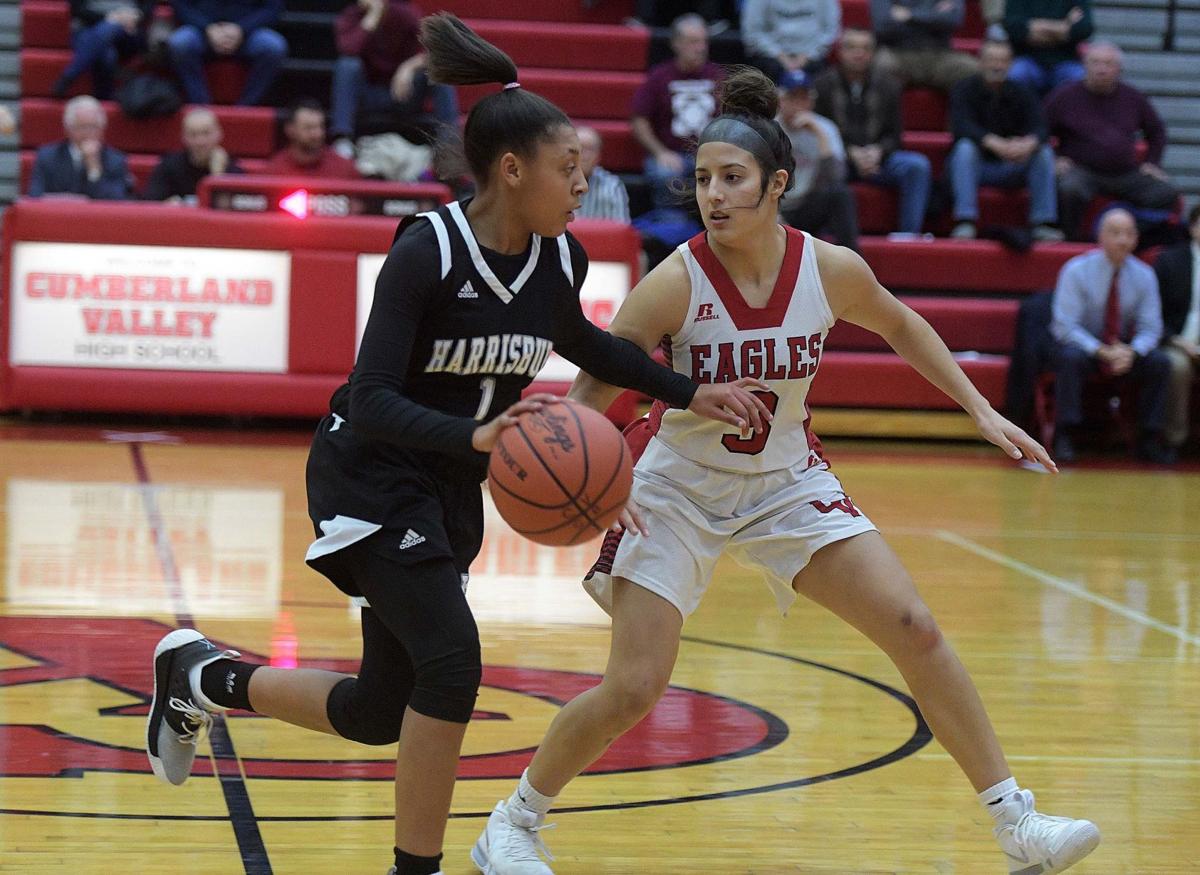 3-1 Cumberland Valley vs. 7-5 Fox Chapel
Class 6A First Round: Friday, at Red Land HS, 5 p.m.
Next round: Tuesday, vs. winner of 1-3 Abington/11-4 Parkland
Scouting report: Fox Chapel has followed a similar path as the Eagles, going 9-13 last year and missing the playoffs only to bounce back in a big way in 2018-19. Granted, the Foxes didn't win the WPIAL Class 6A championship, but the young core made a big turnaround. They lost to eventual champion Peters Township in the District 7 quarterfinals, and the district's PIAA seedings hand the fifth seed to whoever lost to the champion.
Factual: Fox Chapel does not have a dynamic scorer, but gets the job done via group effort, averaging 47.2 points collectively. According to a Pittsburgh Tribune Review story Feb. 8, the leading scorers at the time were junior point guard Gabby Guerrieri (9 ppg), sophomore Ellie Schwartzman (8.9), sophomore guard Domenica Delaney (8.7) and junior Claire Fenton (8.3). Senior forward Meg Friday and Schwartzman are two of the top rebounders.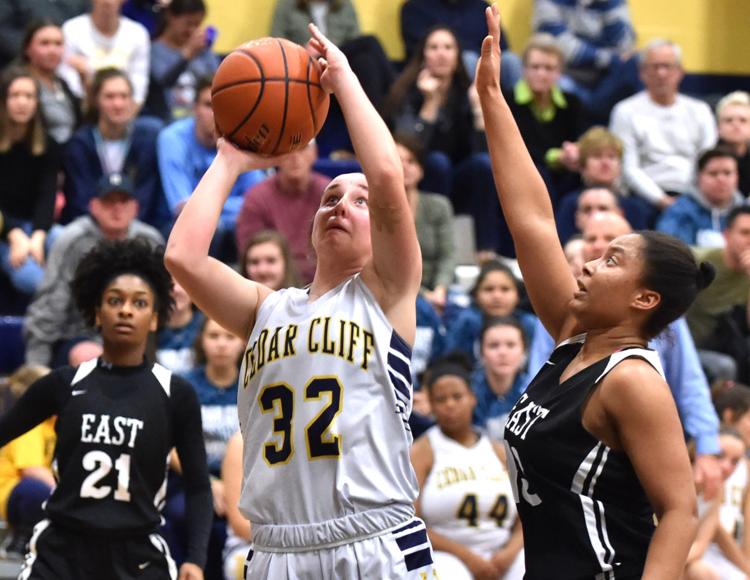 3-4 Cedar Cliff vs. 1-2 Neshaminy
Class 6A First Round: Friday, at Bensalem HS, 7:30 p.m.
Next round: Tuesday, vs. winner of 2-1 Hazleton/1-9 Central Bucks West
Scouting report: Neshaminy went 12-0 in the Suburban One League, then lost the District 1 championship 63-53 to Garnet Valley. It was nearly a blowout after GV led 20-3 early in the second quarter. Two of the top players are senior swing players Allison Harvey and Brooke Mullin, 5-foot-9 and 5-11, respectively. Mullin is averaging close to 15 points a game, and Harvey is around nine. Mullin will play next season at Bucknell and Harvey at Delaware Valley. Neshaminy made the state quarterfinals last year, losing to Souderton 54-43.
Factual: Both halves of that pairing at Neshaminy reached 1,000 points this season. Mullin is the niece of basketball hall of famer Chris Mullin, according to Philly.com.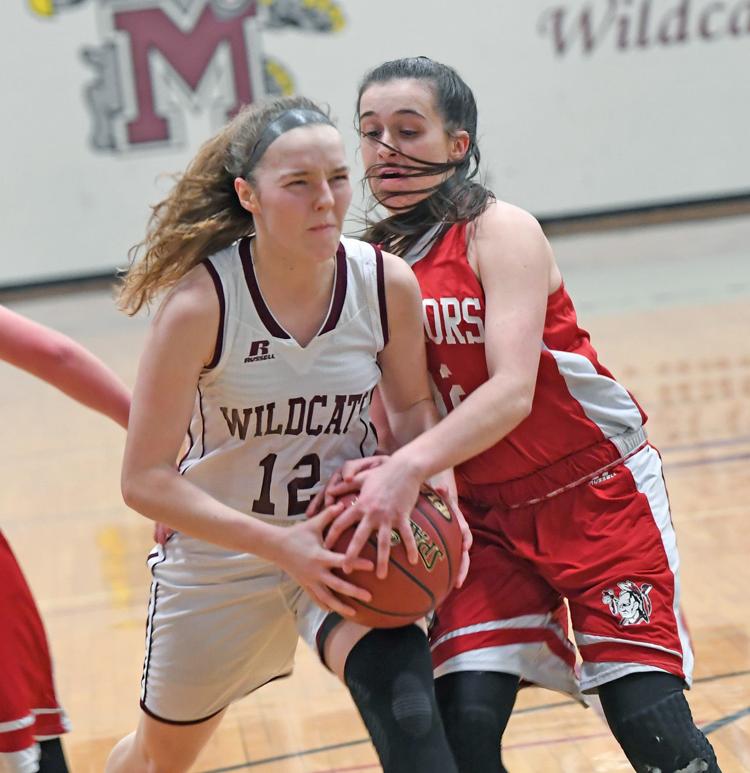 3-6 Mechanicsburg vs. 2-1 Abington Heights
Class 5A First Round: Saturday, at Marywood University, 6 p.m.
Next round: Wednesday, vs. winner of 1-3 Springfield-Delco/12-3 Archbishop Wood
Scouting report: The Comets are winners of three straight, capping the District 2 tournament with a 33-19 win over Wyoming Valley West. They are four-time defending D2 champions. A young, yet already defensively sound unit allowing less than 35 points per game. Abington Heights has not made it past the PIAA second round in the previous three trips, including two first-round exits.
Factual: According to the Abington Times, the 19-point defensive effort was the fewest allowed in the District 2 championships at Mohegan Sun Arena since 2016. Freshman guard Anna Scoblick had five points, six rebounds and three blocks in the title game. Junior guard Maria Tully had nine points and shut down Toni Amato, WVW's top scorer.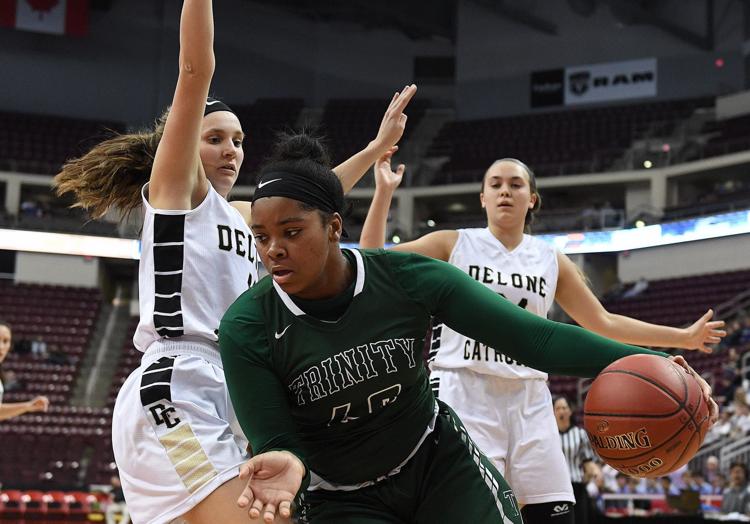 3-1 Trinity vs. 12-6 Philadelphia Academy Charter
Class 3A First Round: Friday, at Red Land HS, 8 p.m.
Next round: Tuesday, vs. winner of 11-1 Notre Dame-Green Pond/12-5 Motivation
Scouting report: District 12 stats are fleetingly rare, but there are five games worth of stats on MaxPreps. Junior Casey Bivenour and Madison Brady averaged more than 12 points a game during that stretch, and Bivenour was a double-digit rebounder.
Factual: The Chargers have been to the PIAA tournament the past four years and have not made it out of the first round. The past two appearances, their opponent made it at least to the state quarterfinals.