Talia Gilliard's 18 pushed Mechanicsburg to 16-0. The Wildcats are the first Mid-Penn team to claim at least a share of its division title, an…
Cumberland Valley remains tied with Central Dauphin with the six games left in the Commonwealth schedule.
Kendal McCall, Emma Guerin and Ellie Goodwin each had 10 points for Camp Hill.
Emilee Sullivan finished with 19 points to get Big Spring within a game of .500 in the division and overall. She finished 9-of-11 at the foul line.
Quinlyn Fisher's 14 points led Northern past Biglerville on Monday, while Mandy Roman's 33 points propelled East Pennsboro past Milton Hershey.
Molly Starner made her first start on Boiling Springs' varsity Friday night. And she made it count, scoring the game-winning bucket at the buz…
Mandy Roman and Olivia Taverna combined for 33 points as the East Pennsboro defense stepped up big.
Boiling Springs won a non-division game thanks to solid shooting at the line and Kaitlyn Brumbaugh's 10 points.
Shippensburg's Tori Rumbaugh and Red Land's Kennedy O'Brien each broke 20 points Tuesday night. The Greyhounds and Trinity each drained seven …
Julie Jekot was perfect from the line and tallied 14 points to help Cumberland Valley roll past Altoona on Monday night.
Ava Stevenson and Braylee Fetterolf combined for 14 fourth-quarter points to fuel Trinity's Catholic Shootout win.
Three Eagles reached double figures in a blowout win: Kylie Holcomb, Julie Jekot and Abbie Miller. Big Spring was far too much against winless…
Mechanicsburg remains unbeaten, thanks to another big night from Emma Castilla, Talia Gilliard and a strong second half from Logan Nutt.
Camp Hill's Kendal McCall set a season-high with four 3s and blew away her previous career scoring mark against Lancaster Mennonite. 
The Bubblers are still trying to find their identity under new coach Brett Sheaffer. They took another step forward with balanced scoring and …
Mechanicsburg is 11-0 behind the electric guard, who had 19 tonight. Meanwhile, Cumberland Valley dropped its first division game of the seaso…
Mechanicsburg tallied the big win over Waynesboro on Monday night 54-12. Talia Gilliard led the team with 12 points, while Cassie Eager added 10.
Trinity is atop the Mid-Penn Capital thanks to its leading scorer. Before Christmas, Ava Stevenson decided to end her college recruitment by j…
Jaylin Moore tallied 16 points, and Jocelyn Dorsey added 15, but Trinity fell in overtime to Bishop McDevitt 58-50 on Saturday. The Crusaders …
Talia Gilliard eclipsed 20 points for the third time in five games Friday night. Her 24-point outburst, combined with a season-high 23 from Em…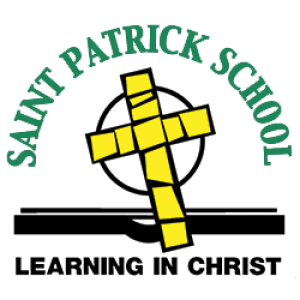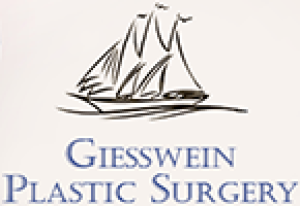 Giesswein Plastic Surgery
Cumberland Valley and Central Dauphin combined to shoot a miserable 25% in a defensive slugfest in the first of two meetings between a pair of…
Kendal McCall tallied 16 points in Camp Hill's 51-28 loss to Susquehanna Township on Thursday. The Lions managed just eight field goals but we…
Northern dropped Middletown 46-21 behind a 3-for-4 performance from the line from Jaeden Longenecker along with 11 points and two treys. Quinl…
Talia Gilliard was a flawless 6-for-6 from the line in crunch time, handing Mechanicsburg 66-59 double-overtime win over Susquehanna Township …
Mechanicsburg handed head coach Clay McAllister a welcomed Christmas present Friday night. The Wildcats' 59-45 win against Reading in the Red …
Big Spring cruised to its own holiday tournament championship game, romping Carlisle 49-11 Thursday night to open the holiday break. The Bulld…