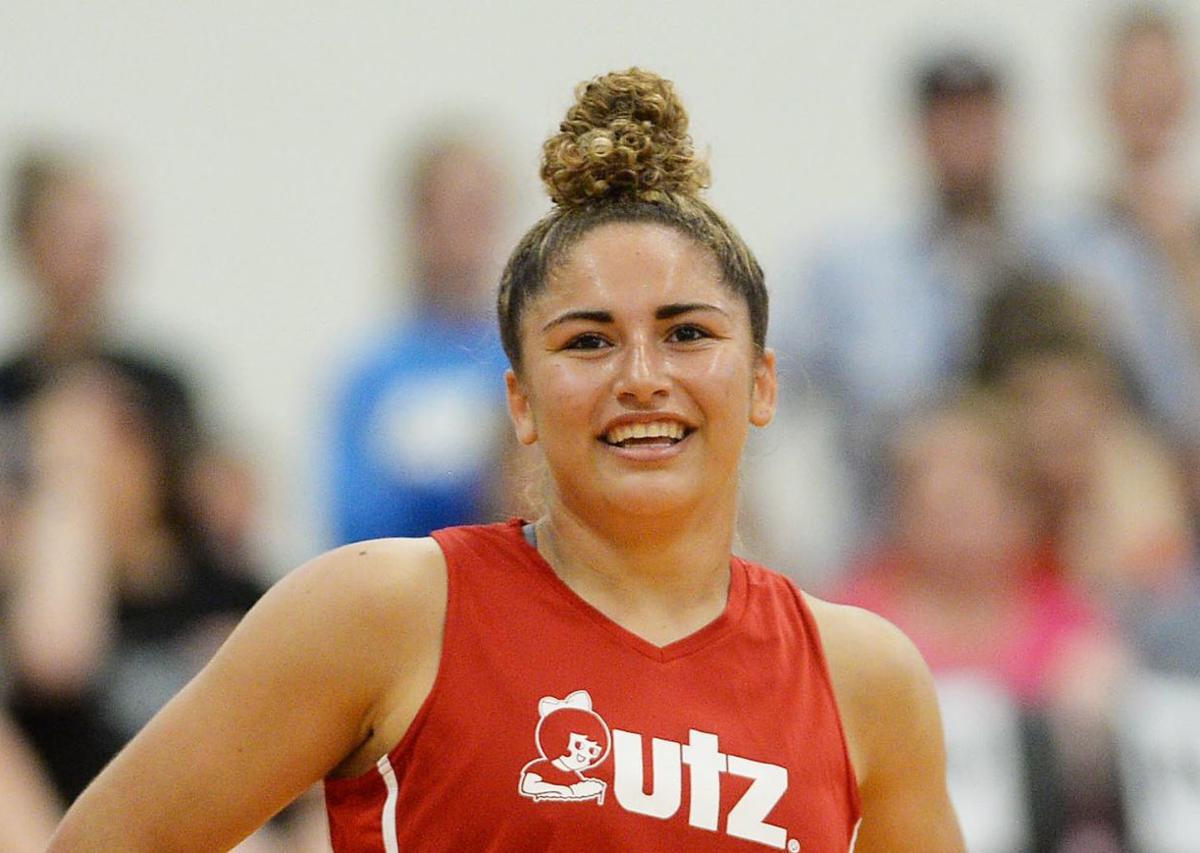 It's not quite within 3-point range, but Diamond Bragg's parents won't have nearly the same commute to see her play collegiately.
The former Camp Hill standout announced Wednesday she is joining Duquesne's women's basketball team after spending the last two years as a reserve guard for Wisconsin.
The NCAA barred unofficial and official campus visits for all athletes in college and high school until Wednesday, creating a recruiting dead period during the coronavirus pandemic. Bragg did not waste time making her choice once allowed, opting for another Division-I program in Pittsburgh.
"So happy to be apart (sic) of this family! #GoDukes," she said in a tweet.
One of the state's top prospects two years ago with the Lions, Bragg announced March 13 she was opting to transfer. She told The Sentinel a few days later she was grateful for her time with the Badgers, but she wanted to find a new home where she might have a better opportunity to play and would offer her better professional opportunities after graduation. She was a business major at Wisconsin.
"The hardest thing's just not being able to play, or the role you envisioned for yourself," she said in March.
"That's what I've noticed, too. I've realized that although Madison's a great school, I don't necessarily see myself making a career in this area."
As a transfer, Bragg must sit out the 2020-21 season and is eligible to play the next season. She has two seasons of eligibility left.
"Diamond is a combo-guard who has good athleticism and skill, with a strong ability to drive the ball and see gaps in the half-court defense," Dukes head coach Dan Burt said in a Duquesne press release. "We have 100% faith and confidence in Diamond and what she brings to both the point guard and two-guard positions. She can run a team with a high degree of success, and will have her redshirt season to continue refining her 3-point range."
Bragg didn't respond to a text Wednesday afternoon as of press time.
She was one of the best basketball players in Cumberland County in the last decade, scoring 1,775 points (second most in school history) and grabbing 886 rebounds while leading the Lions to three District 3 titles. She also averaged 22.1 points, 8.8 boards, 6.3 assists and 4.0 steals has a physically imposing 5-foot-9 senior guard.
But that success didn't translate with the Badgers in the Big Ten Conference. Bragg played in 51 games and had a career high six points as a sophomore.
The three-time Pennsylvania Sports Writers All-State selection and two-time All-Sentinel Player of the Year joins a Dukes squad that went 20-11 (9-7 Atlantic-10 Conference) and made the conference tournament second round under Burt, who just finished his seventh season.