Dave and Jeff Lebo have rarely been far apart.
There was Jeff's four years at North Carolina playing basketball for the Tar Heels in the 1980s, and his early coaching career that overlapped with his father's final seasons at Carlisle. But, largely, that was it.
The two are about as inseparable as a father-son duo can be.
"I think it was personalities," Jeff Lebo said over the phone in early March. "I think it was respect. As I got older, he was my dad, but I also considered him one of my best friends."
"I've always been extremely, extremely proud as a dad of Jeff Lebo," Dave said.
Like the game they have shared for all their lives, the Lebos are now sharing something else: retirement.
Jeff stepped down as the East Carolina University head coach in November; Dave is an assistant at D.H. Conley High School in North Carolina but has not worked full time in quite a while.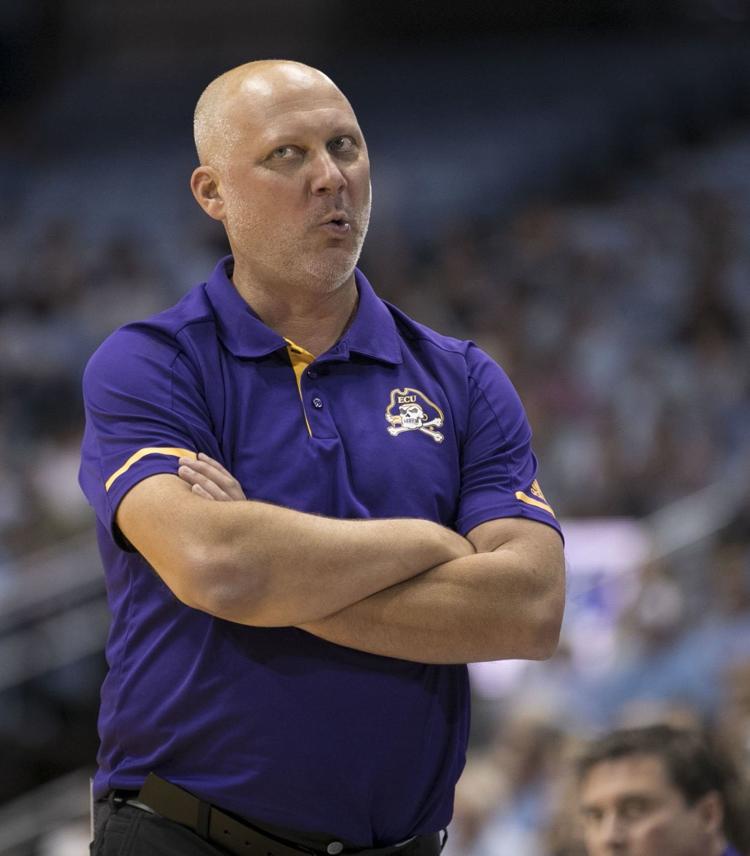 Following footsteps
Over the course of an hourlong interview, Jeff said several times that basketball has been good to him.
No doubt — he led Carlisle on several playoff runs in the early 1980s, finally capturing a Class AAAA title in 1985 as a senior and McDonald's All-American. With the Tar Heels, the 6-foot-2 (and a half inch; the extra bit matters) guard shined under former UNC great Dean Smith for four years as a starter. And while he didn't latch on when drafted by the San Antonio Spurs, Jeff built a long career as a collegiate coach. He had stops at East Tennessee State (1990-92), Vanderbilt (92-93) and South Carolina (93-98) as an assistant, then got his first head coaching gig at Tennessee Tech (98-02) before taking over Tennessee-Chattanooga (02-04), then Auburn (04-10), and finally ECU (10-17). His coaching record stands at 325-273.
The same can be said for his dad, Dave, who is the only coach in Carlisle history to win a state title, much less four straight. Dave retired from Carlisle in 1998, joining his son's staff at Tennessee Tech and following him until Jeff was fired at Auburn in 2010.
The pair help train Jeff's son, Creighton, who's 15 and the only one of Jeff's three kids — daughter Addison is 23 and graduated from Auburn, while daughter Mills is 20 and an undergrad at Auburn — to take up the family sport.
(A little aside: Neither daughter was much for athletics. Jeff shared an anecdote about Addison when she was about 6 or 7 years old in her first soccer practice. "I was talking to another parent, and all of a sudden I feel a tug on my hand," he said, laughing while on a walk. "And she said, 'Daddy, I'm sweating.' And I knew that was it.")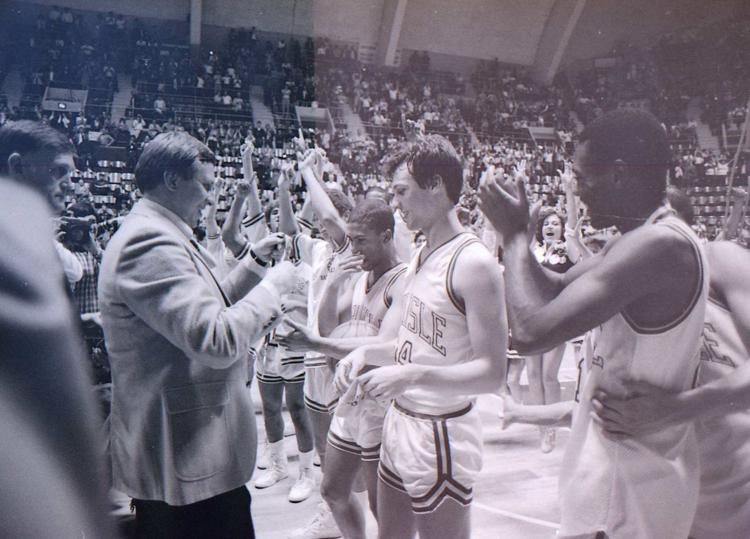 The family's title
Carlisle had a tradition all four years at Hershey. The Thundering Herd would take a trip to Chocolate World before every state title game at Hersheypark Arena. Dave remembers some of the less fortunate players on the team always lighting up on the ride.
For a moment, the conversation dives into the racial mix Carlisle had at the time and still does. Poor, wealthy, white or black, Lebo coached them all. He enjoyed the unity they played with and how the community rallied around the players. The Hamilton Restaurant, run by John Mazias' dad, gave more than a handful of free breakfasts to the team despite Dave always asking for a bill. Other families and businesses chipped in to help in other ways, whether it be for dress shirts or a dental appointment. Some kids would bike to school and practice because they had no other transportation.
"I used to buy donuts every morning" for kids that may not have had a breakfast, Dave said.
He also used to beat his team up against grown men. The varsity team routinely played pick-up games in town against adults, or Dave Lebo and Gary Worley would enter the team in adult summer leagues. It challenged the Herd against players physically stronger and more mature than them.
That, in many ways, prepared his son and his teammates for the rigors of playoff basketball.
"Guys played, my dad would bring back the older guys that would just whip our tails to make us tough," Jeff said. "I'll never forget how you could go to the park at night downtown, two courts, lights on full."
Jeff only got one PIAA title at Carlisle. He's proud of it. He loved those four years.
"It was unbelievable, probably one of the greatest experiences that we had," he said.
His status-solidifying moment came in that title game, already a soon-to-be Tar Heel, when he returned from a one-game absence with a broken finger.
"I wanted to be able to experience this with them," he said when asked about not missing that game. "I'm not sure I've been on a team, or coached a team, that had it any better than that."
It was a special win for the father-son pair, the only state championship they would share.
While Jeff went on to start with the Tar Heels, Dave groomed Billy Owens, Michael Owens and the remaining Herd for the next three years.
"I thought [Billy Owens] was gonna be the next Magic Johnson," Jeff said, calling Billy a special player. "The special ones make all the rest of the guys better on the floor."
Jeff and Dave kept in touch over the phone during those next three championship years. And, in hindsight, Jeff gets a kick out of his dad's pessimism before the middle two state championship seasons. Dave always said the team wasn't good enough, no matter the year or talent, perhaps to keep himself grounded. Both years the Herd ended up winning it all.
The only year that was different was before the 1987-88 season.
"Dad, at the beginning of every year said that they're never gonna win a game. But that year he didn't say it," Jeff said. "So I knew they were gonna be really good."
Jeff went on to set records at Chapel Hill for consecutive made free throws (41 in 1989), assists in a game (17 in 1988 against Chattanooga) and career free-throw percentage (83.9). He graduated with a business degree and was an Academic All-American.
"You got a lot of history and tradition on you," he said. "What prepared me for that was what I went through at Carlisle. That prepared me to play in front of crowds and play in pressure."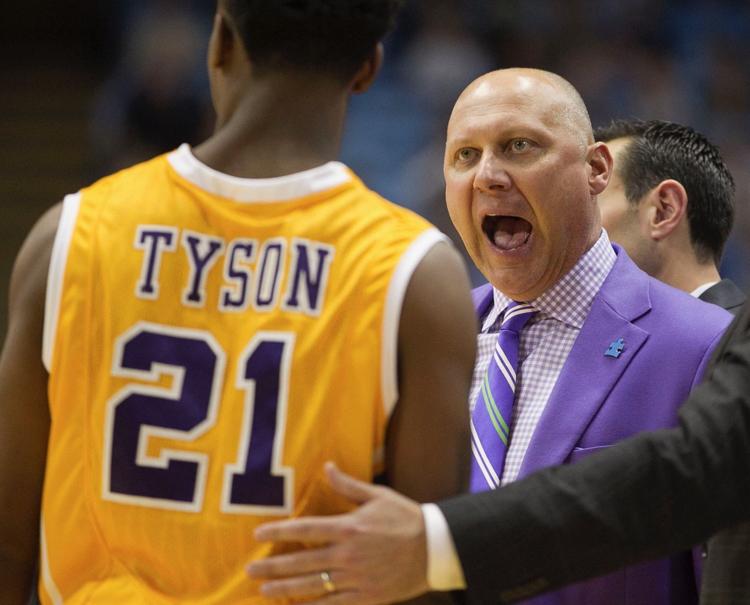 Retirement
Jeff underwent hip surgery in January 2017, and while he returned for the start of this past season at East Carolina, he eventually called it quits after a 2-4 start.
He wanted to spend time with his son. He saw all of Creighton's games this season for the first time. One day Jeff expects to get back into coaching in some capacity, but right now he wants to spend more time with his family. (Dave said Jeff always said he wanted to retire around 50 — Jeff is 51.)
It mirrors Dave's hiatus after the 1988 season in some ways. Then, Dave, a high school guidance counselor, took a sabbatical and visited 97 college campuses around the country, he said. He did it while following Jeff's senior season at UNC. Dave rented an apartment near campus, took in some practices and caught all but one of his son's games, flying or driving to just about every away game that season.
It was a chance to recharge; Dave returned to Pennsylvania and coached one year at Elizabethtown College, his alma mater, before returning to Carlisle in 1990.
Jeff's break from coaching will last a bit longer in all likelihood. He's enjoying a more laid-back schedule. And he gets to watch his son play against his dad's team — Creighton's team, J.H. Rose, split the season series with Donley.
"The hardest part is for my dad," Jeff said. "He's so invested in Creighton."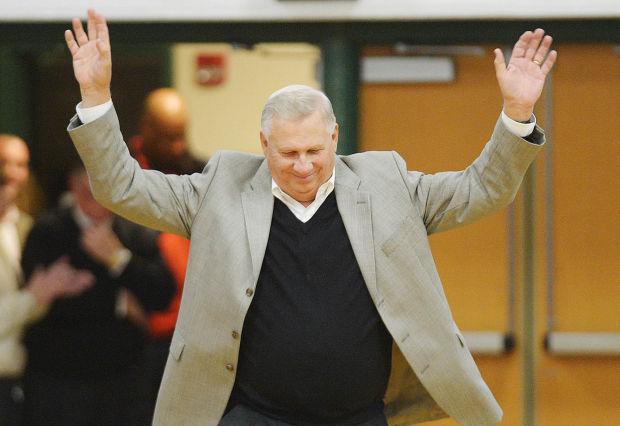 The future
The pair have little to complain about — although Dave insists Pennsylvania has a better structure for high school basketball than North Carolina in almost every way, a story for another day.
Dave's wife, Linda, is also retired. The former Carlisle cheerleader is a homemaker and travels a bit; the couple lives in Winterville. She also watches Creighton's games.
Dave made two holes-in-one recently. He won't give up coaching anytime soon. He's healthy at 73 and still wants to impart wisdom on the next generation of players.
"You've gotta be able to have the vigor and enthusiasm and energy to do it," he said.
"It's really my love for the game of basketball [and the kids]. … I'm still a teacher at heart, and I love teaching, love teaching the game."
Jeff, married 25 years to Melissa, 49, a native North Carolinian he met at UNC — "To go through, and my kids, to go through all the moves and all the changes and all the things she has to deal with, I've been really fortunate," he said — has plans to travel with his family more.
The couple lives in Moorehead City, near Croatan National Forest and an hour-and-a-half south of Jeff's parents.
Dave visited Carlisle before the basketball season began and spoke with the team. Jeff has not been back for a few years but wants to return. He and his wife trade jokes about growing up in farm country.
"I wanna bring the family up to Carlisle for a couple days," Jeff said. "This year I've gone to a couple Carolina basketball games, which I haven't been able to do in 30 years."
Basketball has been good to the Lebos, and it'll continue to be so as Creighton and the next generation become the focus.