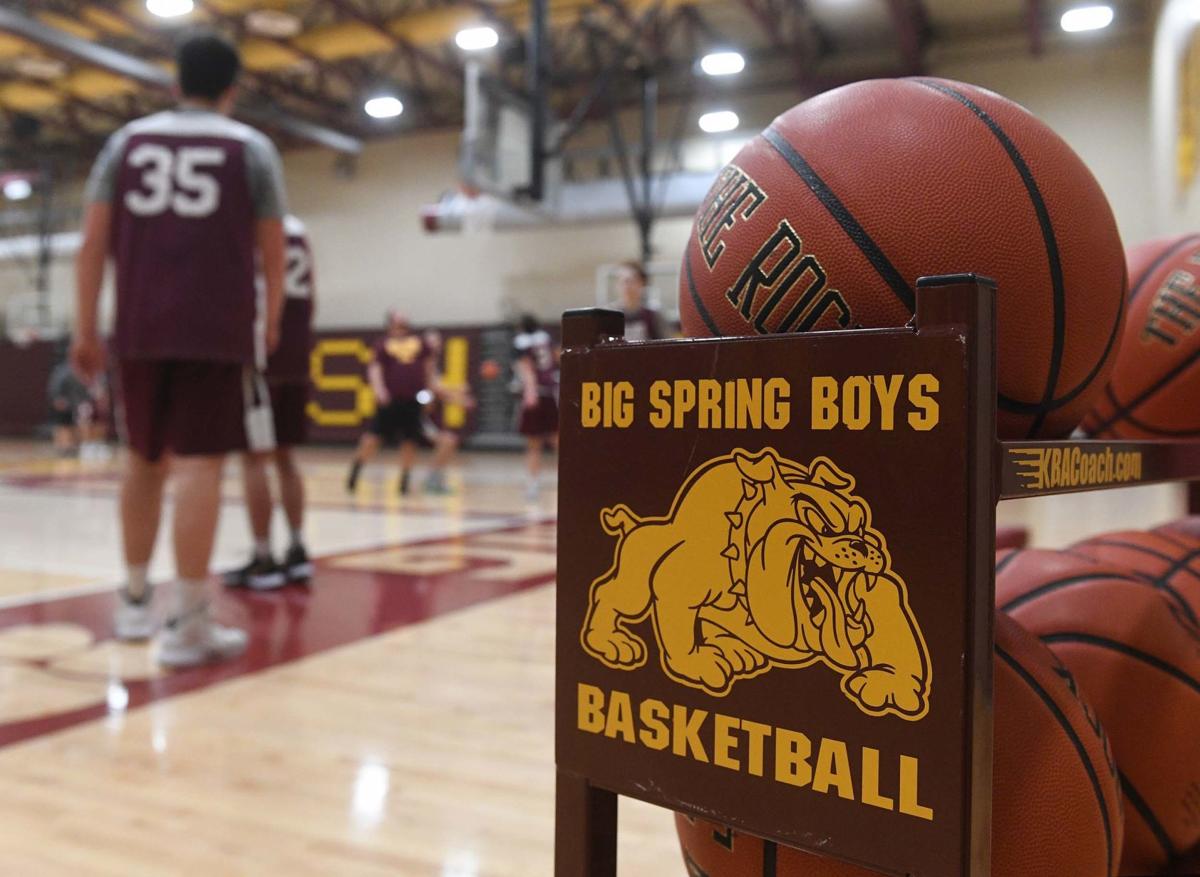 Jason Creek knew the odds were long.
His Big Spring boys basketball team matched up as a sizable underdog against Milton Hershey in last year's District 3 Class 5A consolations.
So Creek kept his pregame message relatively simple, trying to connect with the heart of a team he coached to the program's first playoff appearance in seven years.
"Play like this is your last game you're ever gonna play," he said.
Sophomore forward JT Kuhn, who transferred back to Big Spring before the school year after a few years in Carlisle Area School District, performed as if it was his final game. In what turned out to be an 86-54 knockout loss to the Spartans, Kuhn scored 13 points (with three 3-pointers) and grabbed 18 rebounds.
It was the type of performance that could serve as a launching pad for a young player going into his junior year.
Kuhn, 16, never got that chance. Less than two weeks later, he died unexpectedly.
'Trying to move forward'
Kuhn suffered a sudden cardiac arrest in the early morning hours of Feb. 28 due to hypertrophic cardiomyopathy, his parents said recently. His mother, Jenn, found him that morning in bed unresponsive. Three days later, he died.
On Feb. 18 — only two weeks before Kuhn's death — Boiling Springs' longtime head boys basketball coach Pat Dieter died during heart surgery on the same night his Bubblers fell 76-60 to Octorara in the District 3 Class 4A playoffs opener.
Within two weeks, these rival Cumberland County schools had their respective worlds flipped upside down.
Creek said he never previously coached a team coping with the loss of a teammate, and new Bubblers head coach Joel Martin, Dieter's right-hand man and close friend for nearly 36 years, said this was a new experience for him as well.
It has presented unique challenges that extend far beyond the boundaries of the basketball court.
"The whole goal this summer was we needed to play as many games as we could," said Creek, whose Bulldogs played roughly 60 games, including summer camps at Marshall University and West Virginia. "We needed to be together as much as we could and play as much as we could.
"I don't want every time JT comes up [in conversation] to be an instant depression for them. It's gotta be a motivation of, 'Hey, what would JT want you to do?'"
Creek said he serves as coach and guidance counselor. The more his players suited up together, the better he felt they could cope with Kuhn's death. Days at the gym were as much group therapy sessions as a chance to improve basketball skills.
The school district provided counselors to help students through the grieving process, but Gavin Pritchard and Jack Shulenberger, two players who grew particularly close to Kuhn, said they preferred talking with teammates and coaches.
Kuhn's death was the second time in a few months Shulenberger lost a high school friend. Britton Finkenbinder died by suicide in the fall of 2018, sending shock waves through the Big Spring community. All Shulenberger could think was, "Wow, this is really happening right now."
He turned to hunting as a solitary outlet.
"For those three months, I kind of shut down with school," Shulenberger said. "My grades kind of went down, and I just plummeted in school, and I just wasn't focusing. Hunting was a big thing. I'd go out and sit in the woods for 12 hours, and I'd just sit there and be by myself and think it all through and just relax."
A difficult time
Jenn and Toby Kuhn, JT's parents, said they believe they have hit a point where they're coming out of the "shock" of their son's death and their new reality is setting in.
It's a particularly trying time because the summer and fall months were when their only son — they have two older daughters, Jackie, 30, and Jessie, 22 — would beg Toby to take him to local outdoor basketball courts around their home in Carlisle for hours of practice and father-son time.
"The Dickinson Elementary [court], phew, that was a little piece of heaven," Toby said.
He hasn't gone to any of those courts since.
The next few months may be equally difficult. The Kuhns said they plan to attend every game on the Bulldogs' 2019-20 schedule, though it will be gut-wrenching to watch player introductions and not hear their son's name called. Maybe it will get easier with each passing game. Maybe not.
Jenn said she is still battling guilt, which only compounds the grief.
JT battled health issues much of his life. He was diagnosed at a young age with eosinophilic esophagitis, a chronic, allergic inflammatory disease of the stomach.
Certain foods — burgers and steak, for example — triggered an allergic reaction. He received regular medical treatments for nearly 15 years to help manage it. He also used an inhaler.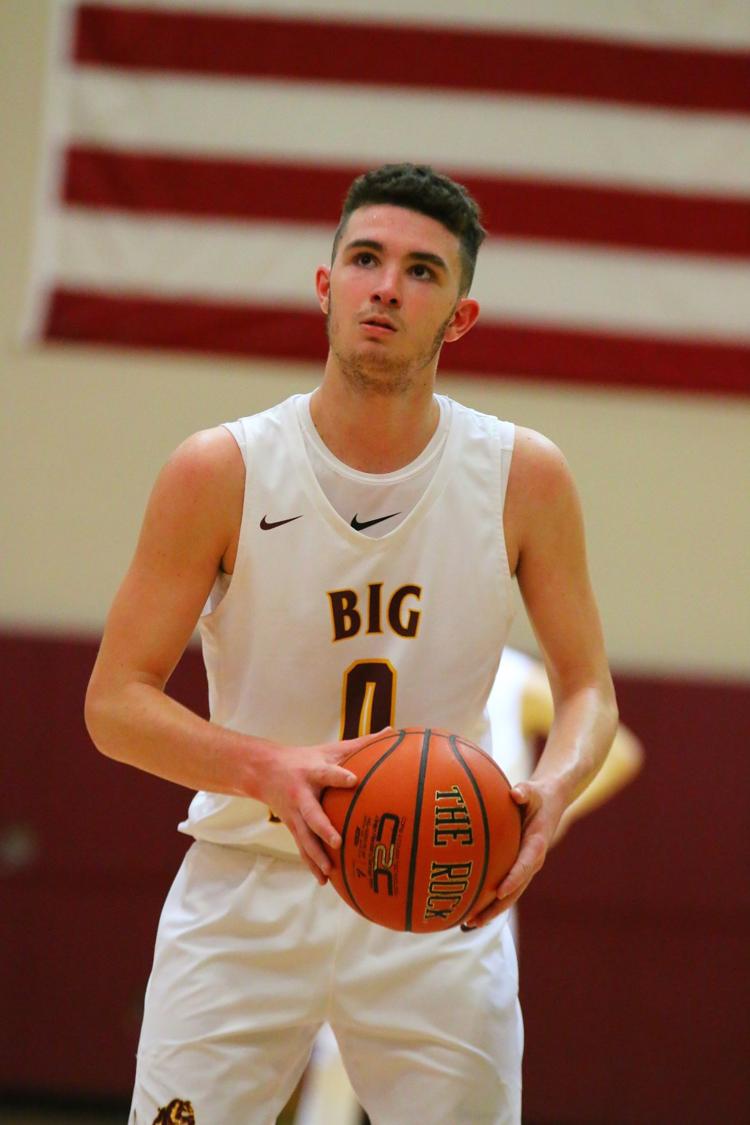 Their middle daughter, Jessie, battled Crohn's disease — Jenn said they "almost lost her twice." Jessie and JT became nearly inseparable, in part because of their shared medical experiences. JT would visit Jessie in the hospital, and the two could be heard late at night cracking up at YouTube videos. Jessie was the only one who could question JT after games sometimes, their parents said, laughing at the memory of dozens of post-game debriefs in the kitchen and dining room.
JT also suffered multiple concussions, his parents said. The autopsy, which found the cardiomyopathy, also revealed a diffuse axonal injury, which the family said can be a precursor to chronic traumatic encephalopathy.
But it was the hypertrophic cardiomyopathy that stunned the family after JT's death. The disease causes the heart walls to become abnormally thick, making it difficult for the heart to pump blood.
It was never diagnosed before his death. In hindsight, the "tiger marks" on his back, swollen and red feet, difficulty breathing and occasional vomiting — despite being in shape —were possible warning signs, his parents said.
The autopsy revealed JT had three previous cardiac arrests, Jenn said.
The Newville Elementary School teacher who considers herself "Momma Bear" is unsure she will ever shake the guilt of not spotting the signs sooner.
"The one way I look at it is I got to hold him when he came in and I got to hold him when he went out — instead of on a court, or on a bus, or in a hallway, because it was just a matter of when," she said. "There wasn't anything he could do. There wasn't anything we could do because we just didn't know."
Their living room is adorned with mementos of their son — a framed photo of him running out for introductions during a game last year on the side table, a pillow adorned with his face on one couch, a blanket with a mosaic of photos on another couch.
Near the bottom of the stairs are more than a dozen of his shoes — some are touching, which they laughed would've made JT squirm if he saw them on top of each other — and even more are in his bedroom. JT was a shoe collector, which Toby said started when they visited King of Prussia mall years ago and he brought home a pair of Kobes.
"Things are getting a little more difficult now that it's this time of the year," Toby said. "We'd be practicing and, you know, getting back to all the stuff that he loved and worked so hard for. This was the sweet stuff for him."
'Cheering the boys on'
JT was a rare teenager, one who actually wanted to saddle up next to the younger kid sitting alone at lunch, his parents said. He stopped by his mom's classroom every day after school and was an instant hit with her students. He talked with his parents about wanting to leave an impact with young kids who felt alone because he knew that feeling when he was younger.
"I have a thing hanging in my classroom from a different school that one of the teachers sent to me, where someone drew a picture of Jonathan in his basketball uniform," said Jenn, using her son's full first name. "And it said about he couldn't believe that even though he was little, a big kid like Jonathan would call him his friend."
She encourages anyone to share their stories of her son — it's a reminder of the impact he had and the lives he touched, a way for her to feel like there's still a little bit of him present.
Those reminders are why the family will continue attending and supporting JT's teammates this year, even if she cries through introductions or needs to step out for a moment to collect herself.
"The guys on the team, the coaches and even the parents, it's like family," Toby said. "It's hard to talk about. It's the one place you can go where you feel like they know your story, and you're OK and they get it."
They want to keep JT's legacy going, Toby said. And they want to repay the players and coaches — including Shulenberger and Pritchard, who brought a card and flowers for Jenn for Mother's Day — who supported him for more than a year when he first joined the team after transferring from Carlisle, unsure if he'd even start, much less become an impact player.
"So, for us, the least we can do is give back by cheering the boys on," Jenn said. "And is it hard? Hell yeah it's hard.
"I, a thousand percent, think he would strike me down with a lightning bolt if we didn't go. He would want my big mouth cheering on his team and those boys that were there for him."
Friday's opener will be the first JT Kuhn Memorial Tip-Off Game. Next year, Big Spring plans to expand it to feature both boys and girls tournaments for the first weekend of the season. The Kuhns are setting up a memorial scholarship fund to give to one senior on each of the boys and girls teams at the end of the year, and they hope to raise additional money each year for the Peyton Walker Foundation, pediatric causes or concussion awareness. Those details are still being figured out.
The Bulldogs will play every game for JT, players said. Creek, typically a stickler for a dress code that includes only all-white sneakers, is allowing his players to wear any shoe they want this season — any color, pattern and inscription they want so they can honor their former teammate in their own way.
"He'll be in every single kid's hearts on the court," Pritchard said. "And I just think that will make us play harder for him since he's not here with us. I mean, he's looking down on us."
Friday will be the first big hurdle.
Before the 7:30 p.m. tip-off against Cedar Cliff, Big Spring will hold pregame ceremonies honoring a beloved player and coach. How the coaches and players will handle the moment — Creek planned to hold a practice this week simulating the game, down to player introductions and JT's jersey on the bench to acclimate his players — is anyone's guess.
Perhaps as the season marches forward, the team and family will push forward as well. The Bulldogs will scuff their Kuhn-inspired kicks as they run sprints and grind through endless drills thinking about him.
And basketball, the sport that JT Kuhn loved more than just about anything else, will serve as the setting for his teammates as they recover and remember, playing each game with a bit more purpose.
Get in the game with our Prep Sports Newsletter
Sent weekly directly to your inbox!