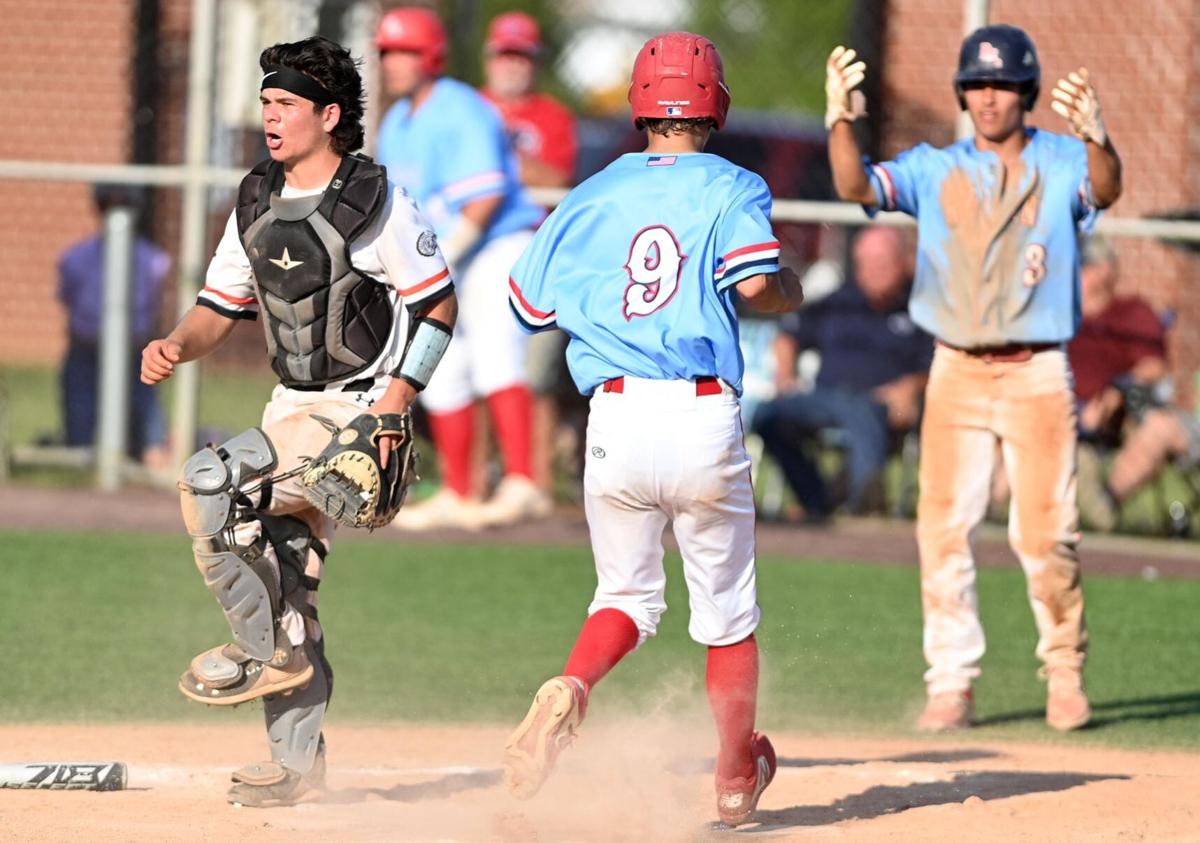 As the 2021 baseball season comes to a close, three Sentinel-area teams are making their charge for a state title.
For some, it's a position they've found themselves in before. For another, it's a chance to continue to make their mark in school history.
Here's all the information you need to know about Thursday's PIAA Sentinel-area quarterfinal matchups.
Class 2A
3-1 Camp Hill (16-5) vs. 11-1 Schuylkill Haven (22-3)
Location: Walter Stump Stadium, Pine Grove
Key players: Camp Hill: Christian Doi, jr., OF/P; Michael Baturin, jr., INF/OF/P; Jackson Thompson, sr., C/INF; Luke Parise, so., P/C/INF; Dom Tozzi, fr., P/C/INF.
Schuylkill Haven: Jake Houtz, sr., P; Mason Ulsh, sr., P.
Notes: The Lions are coming off a 4-1 win over Dock Mennonite in Monday's first round action. Sophomore pitcher Luke Parise fired a complete game in which he scattered three hits and struck out a dozen. Parise will not be available Thursday, however, junior Christian Doi or freshman Dom Tozzi are two more-than-capable candidates to hold down the bump for Camp Hill.
The Hurricanes routed District 11 No. 1 seed Masterman Monday in a 15-0 blowout. Mason Ulsh — who will attend Quinnipiac University in the fall — leads the Hurricanes. Schuylkill Haven will eye to wreak a bit of revenge on the Lions as Camp Hill defeated the 'Canes 8-7 in the 2018 state semifinals.
Class 3A
3-2 Trinity (16-7) vs. 2-1 Lake-Lehman (17-2)
Location: Walter Stump Stadium, Pine Grove
Key players: Trinity: Payton Warner, sr., C/INF; Ryan Ness, jr., INF/P/UTIL; Maika Niu, jr., SS/P/OF; JT Cap, jr., OF/P; Josh McCombs, jr., OF/P.
Lake-Lehman: Ty Federici, jr., P; Nick Finarelli, jr., P.
Notes: The Shamrocks took down Neumann-Goretti 5-4 Monday in the first round, etching the 2021 crew as the first team in school history to claim a state win. Josh McCombs — who also saw time on the mound — played hero for Trinity in the victory, plating Ryan Ness on a seventh-inning RBI single. Moving into Thursday, the Shamrocks sport a slew of versatile arms that can take the rubber.
Lake-Lehman isn't a starting nine that is afraid to spray the ball across the diamond and scratch across its share of runs. The Knights average a whopping eight runs a game across their 19 contests and put up 13 runs in Monday's win over Loyalsock Township. They also boast the NCAA Division I pitching tandem of Ty Federici and Nick Finarelli, who are set to hurl at Louisiana State and Virginia Tech in 2022.
Class 5A
3-1 Red Land (23-4) vs. 12-1 Archbishop Wood (19-4)
Location: Muhlenberg High School, 400 Sharp Ave., Reading
Key players: Red Land: Benny Montgomery, sr., OF/P; Cole Wagner, sr., 1B/DH; Kaden Peifer, jr., C/P/1B; Drew Hildebrand, sr., OF/P; Brady Ebbert, jr., 2B/SS/P.
Archbishop Wood: Ryan Albin, sr., OF/P; Joey Gale, so., OF; Kevin Cute, sr., OF/P; Sean Slowinski, jr., IF; Cole DuHaime, sr., OF; Michael Trommer, jr., INF/P; Luke Cantwell, sr., IF; Aiden Myers, jr., INF/P.
Notes: Of course, the Patriots have a pair of Division I commits in Benny Montgomery (University of Virginia) and Cole Wagner (University of Georgia), but Red Land is potent up and down the lineup. Drew Hildebrand has been nothing short of clutch this postseason, contributing four RBIs in the District 3 Championship and a trio of RBIs in Monday's first round win over Marple Newtown (6-3). Kaden Peifer should receive the starting nod after getting a near full-week rest.
The Vikings have a Division I signee of their own in Aiden Myers, who will be attending Navy two falls from now. Outside of Myers, Archbishop Wood should go toe-to-toe with the Pats as the Vikings cracked the double-digit mark in runs in 10 of their 23 games this season. On the mound, Ryan Albin and Michael Trommer serve as the Vikings 1-2 punch — Trommer owns a 0.86 ERA and Albin a 1.16 ERA, respectively.