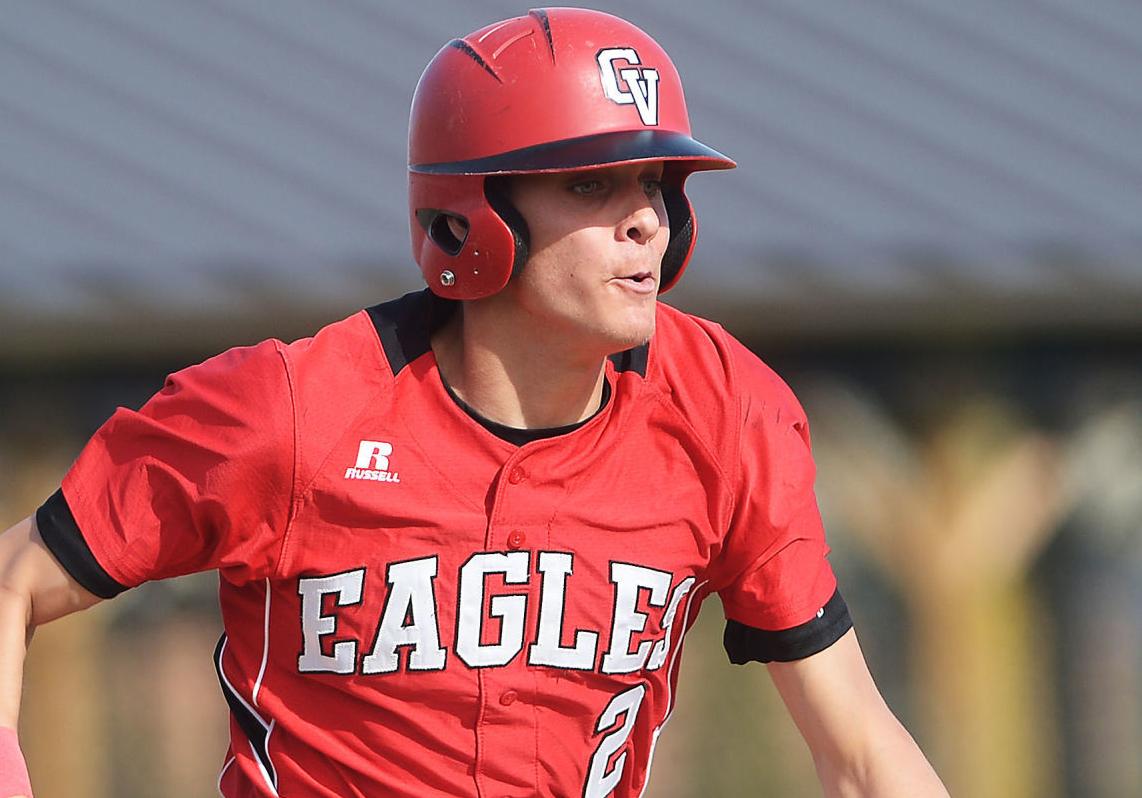 Cumberland Valley baseball coach Levi Mumma still vividly remembers Beck Way as a 4-year-old tyke trailing his grandfather around a baseball diamond.
Way was born into baseball and grew up in it.
The former outfielder and part-time pitcher for the Eagles who graduated high school in 2017, was picked in the fourth round (129th overall) by the New York Yankees. The signing bonus slot value for the 129th overall pick is $438,700.
It's a proud moment for Mumma, and would be for Way's grandfather, longtime CV fixture Michael "Whitey" Whitehead, who died at 64 years old in 2013.
"When Beck was born there weren't many times that Beck wasn't by his grandfather's side," Mumma said before the PIAA playoffs in 2016. "That blonde little kid running around the dugout, usually covered in dirt."
Way is no longer that little blonde kid. He's a super athletic 6-foot-4, 200-pound baseball lifer with a 97-mile-per-hour fastball and incredible movement on his changeup and cutter.
He's now steps away from being in the big leagues. It's a destination Mumma is "absolutely" confident Way will reach one day.
As a junior, Way hit .350 with 18 RBIs and nine runs scored as CV marched to the PIAA Class 4A semifinals, the farthest an Eagles team had ever advanced in states. As a senior, Way accumulated 10 runs, 26 hits, 12 RBIs and a .342 batting average.
He was known far more for his outfield prowess on a team that already had quality pitching in classmates Mitch Hoon and Adam Overcash. On the mound, Way went 1-2 with one save, 24 innings pitched, 29 strikeouts, a 1.46 ERA and a 1.67 WHIP.
"He threw hard [in high school], but when he was with me, he was 160 pounds soaking wet. He was skin and bones," Mumma said before the second round began. "We had always said, always, 'When this 18-year-old boy turns into a 20-something-year-old man, he's gonna be something else.'"
"Once he got to Cape Cod and he saw those guys that had plans to become professional players, I think that sort of rubbed off on him," Mumma said. "He just put on weight and he started working out.
"Once you get to the point where the rest of your competition is as good as you are, you're going to find out how good you are."
Way, who committed out of CV to Belmont Abbey College, spent his second and third years on the junior college circuit at Northwest Florida State College, where he pitched seven games and had a 0.67 ERA and 58 strikeouts. Before the pandemic-shortened 2020 season, he committed to Louisiana State University for the 2021 campaign.
He was listed as the top JUCO pitching prospect and seventh overall JUCO prospect by Baseball America.
To those close to Way, him being drafted isn't a surprise.
"He's the kid who grew up just being better than everyone else," Mumma said. "I'm just proud that he continues to love the game for the game. That's all it is to him is his favorite game to play. That's all it is to him, a game.
"It's not a job, it's not a worry of his, he loves the game."
Way will be the second Eagle currently in pro ball. Hunter Schryver is recovering from Tommy John surgery a few months ago and is in the Chicago White Sox system as a reliever. Before the injury, there was talk Schryver could reach the majors later in the year.
Email Mallory Merda at mmerda@cumberlink.com or follow her on Twitter @MalloryMerda. Jake Adams contributed to this report.
Get in the game with our Prep Sports Newsletter
Sent weekly directly to your inbox!