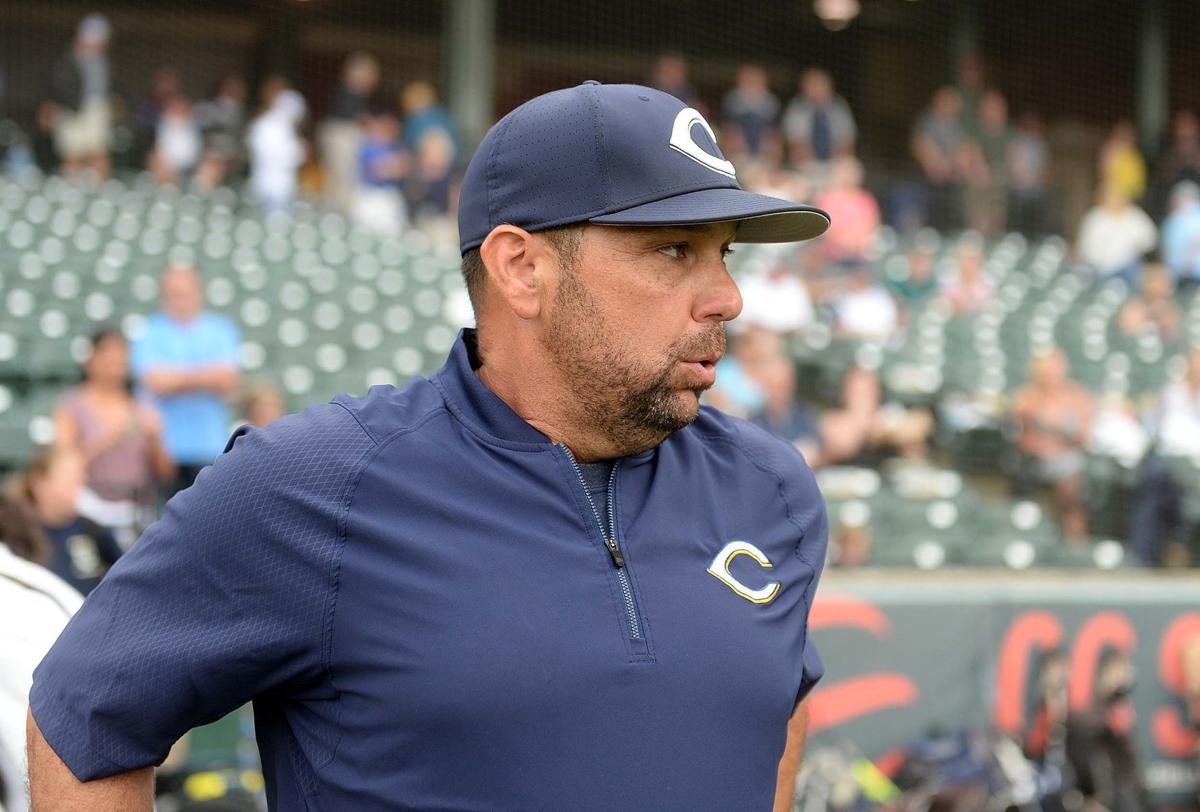 When Scott Lackey handed in his resignation last week as head baseball coach at Cedar Cliff, he said one comment from the school's athletic director put into perspective just what he was leaving behind.
'[John Kosydar] said, 'You've set a standard for this program,'" Lackey said. "And you've set the standard too high.'"
That's when it dawned on Lackey. After five years and 87 wins, three District 3 championship appearances, two titles and numerous players who earned college roster spots, Lackey faced a rebuilding year in spring 2020. The years were adding up — including around 20 more years at other stops before his tenure at Cedar Cliff — and he wasn't sure he could provide the same energy to a new group of players after 11 seniors graduated in the spring.
"That's my fear, I don't want to fail these kids," he said Wednesday.
Lackey, a drivers education and health and physical education teacher in the district, resigns following arguably the most successful five-year run in the program's history. He said he informed his team Monday.
Kosydar said in a text he hopes to fill the vacancy by the end of 2019.
"It was tough to begin with, but only made harder by the state of the program here," Lackey said. "If you looked at the success we've had … and the changes we've made to the program … this place has become, if not one of, the premier programs in the state as far as the facilities and what we've done on the field."
The 50-year-old father of two college students said signs pointed to a possible resignation for the past months. He wants to be with his family more, he feels the wear and tear of tossing thousands of baseballs in patting practice more— he said his arm "still hurts" after throwing BP to former Colt Julian Bury on Sunday — and he struggles to find enough assistant coaches to take some of the work off his plate.
So he took his father's words — it's important to leave a program in better shape than when you started — to heart.
"You look at what we've accomplished on the field, and that's pretty cool," said Lackey, who also pointed to facilities upgrades he's been involved in that include an indoor batting cage, field upgrades and a new press box that will debut in 2020. "But when you look at this thing collectively and you take those players, and you look at those individual players, and you can honestly say those were great kids."
Lackey, who won Cedar Cliff's third and fourth district titles, said he plans to golf more, hunt more and travel to see his former players in the college ranks. He will also serve as an assistant coach for the golf team and hopes to serve on the future baseball head coach's staff, if asked.
Lackey said he does not believe any of his current assistant coaches will take the job because of their own schedules. He said he's offered to help Kosydar hire his replacement.
Lackey marveled at times last year, and during most of his five years, at the players he coached — among them future Division I athletes Bobby Whalen (Louisville baseball), Tayven Kelley (Penn State baseball) and Donovon Ball (Penn State wrestling).
Whalen in particular shined as arguably the best Colt in program history, the first to score 100 runs and have 100 hits in a career while also winning two District 3 titles. He and Ball were named All-Sentinel Boys Athletes of the Year in the spring after leading the football team to the district semis, wrestling to another district championship and baseball to historic heights.
It made Lackey's job easy, he said repeatedly. And at times Lackey said he would catch himself in some of the program's biggest games — against rivals Cumberland Valley and Red Land, in district and state playoff games — sitting in the dugout simply watching baseball. He'd forget to coach for a moment, simply soaking up the joys of the game in front of him.
Lackey led the Colts to arguably their most successful five-year stretch ever. Not only did they make their first PIAA semifinal ever, but they won two District 3 titles in three straight appearances.
Nearly the entire starting lineup will be new this year after 11 seniors graduated. It's why Lackey thinks it's time for a new voice.
"These kids, while they're still talented, baseball is going to be different around here," he said. "But that talent needs coached, and if you're not aware of what it takes to [do all the stuff out-of-season], if you don't have enough time to fit that into your schedule, the older you get, the hard that becomes."
No team prior to the 2015-19 run made more than two district title games in four years — the last was just before Lackey, actually, when Cedar Cliff won the crown in 2011 and 2014.
Lackey went 87-37 during his five years at Cedar Cliff, including a 23-4 season in 2019. According to PennLive, which first reported Lackey's resignation, he has spent more than 20 years in coaching — as an assistant for Penn Manor football, JP McCaskey, Palmyra and Bishop McDevitt, and then a QB coach at Lebanon Valley College in 2014 before taking over the Colts' baseball job.
Get in the game with our Prep Sports Newsletter
Sent weekly directly to your inbox!