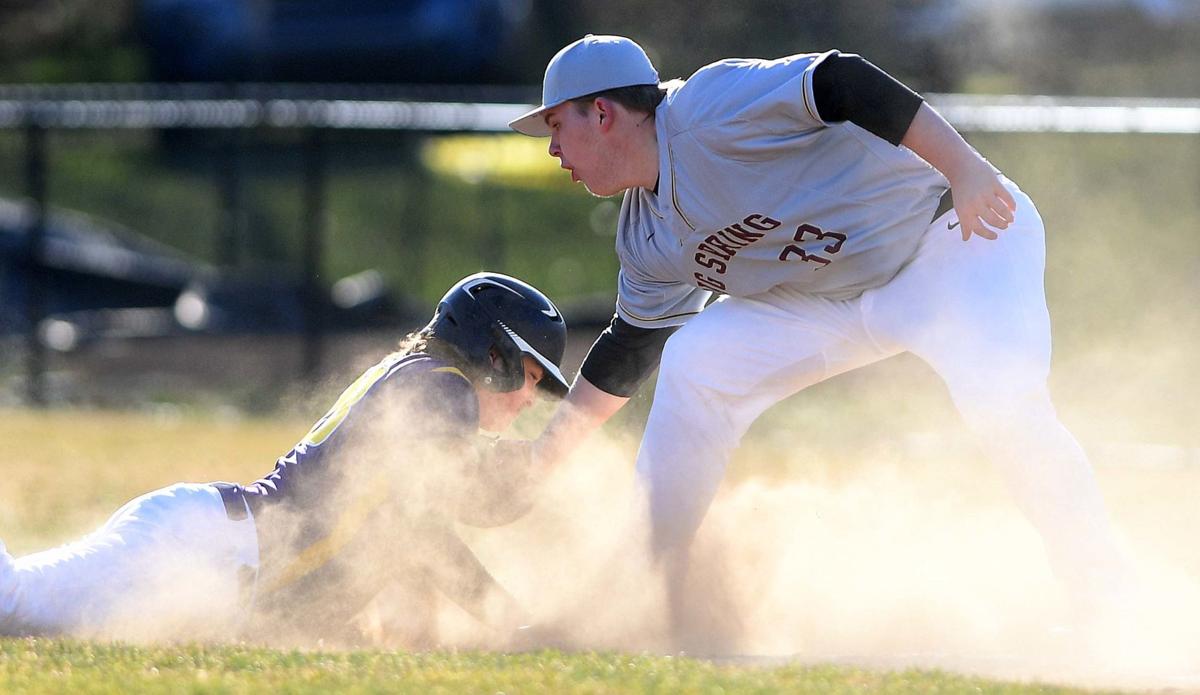 The hope is Saturday will be a day for fond memories and coming together, even if the Big Spring and Carlisle communities may still be in mourning.
Big Spring baseball will host the Thundering Herd on Saturday at noon in what's being billed as "JT Kuhn Day," honoring the memory of the sophomore who died suddenly in March, weeks after finishing his first season with the Bulldogs boys basketball season.
Kuhn was a student at both school districts, having transferred from the Big Spring School District to Carlisle and then back again. He was found unresponsive one morning at home and died days later on March 4.
The Big Spring School District mourned the loss of 16-year-old sophomore Jonathan Thomas "JT…
The Bulldogs and Herd were already scheduled to play each other prior to this baseball season, but sometime after Kuhn's death, head coaches Josh Petty (Big Spring) and Chris Barnett (Carlisle) agreed to turn the meeting into something a little more.
You have free articles remaining.
The schools agreed to move the game from Carlisle to Big Spring (Carlisle will still be the home team on the scorebook).
According to Petty and John Fetterman, a member of Carlisle baseball's booster club who is taking a lead role organizing the event, Kuhn's parents, Toby and Jennifer, will throw out ceremonial first pitches before the varsity game. Both teams will wear commemorative t-shirts during warmups, and the same shirts will be sold during the game. There will also be baked goods and food sold in order to raise money in the hopes of providing scholarships this year at both schools in Kuhn's memory.
"I think the best thing you can do as a community to help with the pain, especially his family are going through, is to just remember him and do things in honor of him," Petty said. "Carlisle's only 11 miles away, we're gonna be playing against them, but it's gonna be bigger than baseball."
Petty said the coaching staff spent time and effort during preseason workouts after Kuhn's death checking on the players, several of whom knew Kuhn, and offering an open ear and time to attend services, among other things.
The skipper said one of his JV players, Grant Long, who was particularly close to Kuhn, will catch one of the first pitches along with a Carlisle catcher. Long will wear No. 0, the same number Kuhn wore during the basketball season. Petty had to get a local embroidery shop to take off the numbers of another jersey and add No. 0 just for Long.
"These kids are doing everything they can do to remember him," Petty said. "We're gonna try to make the event a happy day."