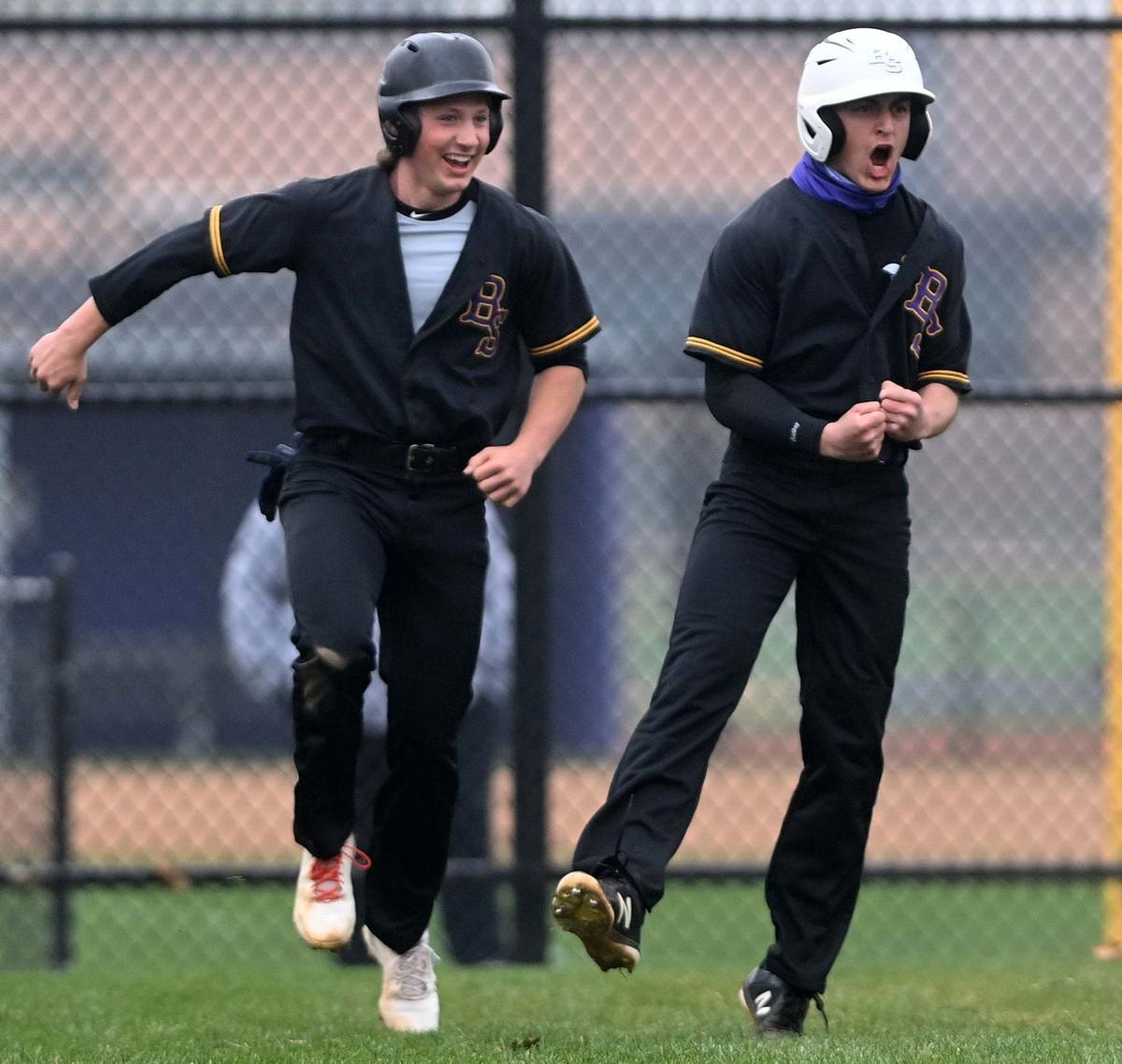 BOILING SPRINGS — Wyomissing did not win Thursday's district playoff matchup with Boiling Springs in the first inning.
But what the Spartans did in that opening frame — within the first seven batters, specifically — laid the foundation for everything that followed.
The Spartans worked four walks and scratched out an infield hit against Bubbler ace Charlie White in the opening inning, scoring a pair of runs. Coupled with Aidan Cirulli's complete game four-hitter, it propelled No. 5 Wyomissing to a 6-1 win over No. 4 Boiling Springs in a District 3 Class 4A baseball quarterfinal at Boiling Springs High School.
A four-run sixth essentially sealed the deal for the victors, who move on to Tuesday's semifinals against No. 1 East Pennsboro.
And it all started with those first seven hitters.
"We went up there and we hit the ball once in that inning, for an RBI infield single," Wyomissing coach Dave Voigt said. "But we were able to draw some walks and get on. It's a heck of a lot different when you can go up there 2-0 after the top of the first inning. In a pressure game like this, if you can get up early, you can make everyone play a little tighter."
Cirulli led off and drew a walk. After a strikeout, Jimmy Nunez and Luke Terefenko drew walks to load the bases. An infield single by Ryan Latourelle and a walk by Pedro Rosario, and the Spartans had their 2-0 lead, without a ball leaving the infield.
"That start was huge," Cirulli said. "We knew how good Charlie White was. We saw his ERA. We knew we weren't going to get a lot of runs so we were going to take anything we could get."
With those first seven batters past, White found his form. He whiffed the next two batters on six pitches and he would ultimately go 5.1 innings before the pitch limit forced his exit. He was masterful over his final 17 batters, striking out 12 against just two hits and no walks.
"We were trying to figure out the strike zone in the first inning," Boiling Springs coach Paul VonStein said. "Charlie was amped up, everything was up, he was overthrowing. He calmed down after that. But it was a lot of pitches, and that ran his pitch count up. But that first inning was huge. If that flips the other way and we score two and they don't, you never know."
The Bubblers put men on against Cirulli at various points — they loaded the bases in the second — but hard contact was tough to come by against the right-hander. Cirulli struck out just four on the day, but his off-speed arsenal earned him nine ground-ball outs.
"I didn't have many strikeouts, but the defense was locked down behind me," Cirulli said. "It was a lot of sliders, just mixing inside and outside."
The Bubblers closed within 2-1 in the fifth, as Cyle Winters led off with an infield single and Drew VonStein later doubled home courtesy runner Jonathan Orris. But Wyomissing came right back in the sixth and capitalized on White's exit. The Spartans plated four runs in the frame, highlighted by Darren Brunner's two-run single.
Cirulli and the Spartans closed the deal from there, ending the campaign for a 10-man Boiling Springs senior class that led the Bubblers to a 12-8 mark this season.
"I'm so proud of those guys," Paul VonStein said. "Especially after losing a season last year, for them to come out and battle was great. It's going to be tough losing those guys because they're the heart and soul of our team."
Winters and Drew VonStein combined for the Bubblers' four hits. Winters was 2-for-2, while VonStein was 2-for-4 with the RBI double.