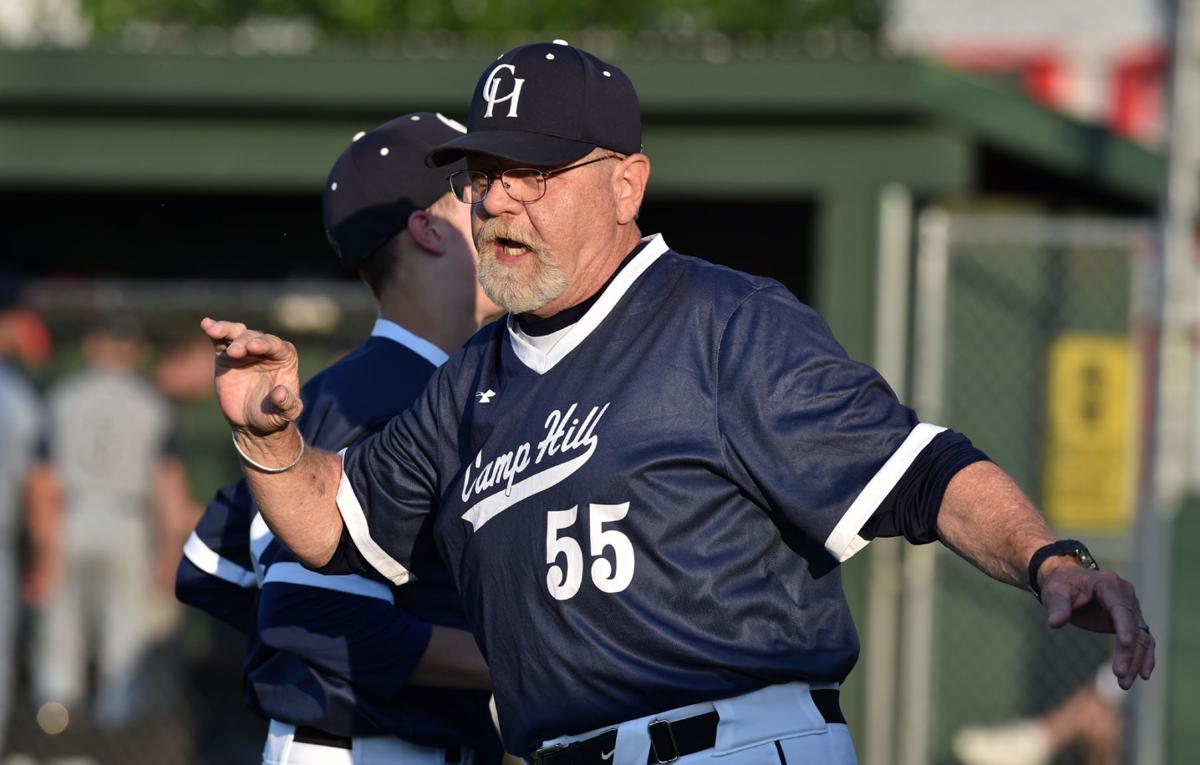 FREDERICKSBURG — For four innings, Newport starting pitcher Brady Kain held the potent Camp Hill offense in check.
But it was only a matter of time before the deluge of hits and runs came for the top-seeded Lions as they captured their sixth District 3 Class 2A baseball championship with a 9-1 victory over Newport Tuesday afternoon at Earl Wenger Field.
"I told them last practice all they need to do is believe in themselves," Lions head coach Mike Acey said. "You've got the talent. You've got the credentials. You just have to believe this championship is yours."
Newport drew first blood off Camp Hill starter Luke Parise with a first-inning single, but the sophomore hurler stranded two baserunners to end the frame. Camp Hill immediately responded in the bottom half of the inning as second baseman Michael Baturin delivered a two-out triple down the line to even the score.
"Going into the game, I knew I just wanted to stay relaxed. That's my key to success. I was looking middle away, and I stayed relaxed," Baturin said. "I got a fastball away and just drove it to right field."
The Lions took the lead in the bottom of the fourth as Ben Tyler rolled an infield single, and Peyton Shore scored from second base when the Newport second baseman's throw went through Andy Bates' legs at first base.
Camp Hill (15-5), in its third straight District 3 Class 2A title game, relied on that experience to break the game open in the fifth inning. The Lions batted around, scoring five runs on six singles and chasing Kain from the mound.
Camp Hill added two more runs on four straight hits to start the sixth to finish the scoring.
"I think we got more confident up there," Parise said. "I think some guys were tense, but once we put up some runs, we just keep going.
"I love my teammates. They're the best."
Standing Out
While Camp Hill's bats were waking up, Parise got stronger as Newport (15-6) struggled to answer. The right-hander set down 13 of the last 14 batters in going the distance for a complete-game victory.
"Luke is phenomenal," Acey said. "He's just a sophomore, but he comes through every time we put him on the mound. He gives his teammates credit and he always has. I think that's what makes them fight so hard for him."
Baturin went 3-for-4 with two runs driven in while Jackson Thompson, Andrew Spaan, Christian Doi and Tyler each collected two hits for the Lions.
Newport's Mason Huggins went 2-for-3 and accounted for the lone RBI for the Buffaloes.
Up Next
Camp Hill returns to action for the PIAA Class 2A championships Monday. The Lions will face District 1's Dock Mennonite in the first-round matchup.
They Said It
Acey on the title: "It's been a great ride."
Baturin: "From the beginning of the year, this was our goal. And we're not stopping here."