Mechanicsburg sophomore Luke Morgan, called up in April off the JV team, struck out four, walked two and scattered nine hits in a pivotal upse…
Mechanicsburg hosted Carlisle in a Mid-Penn Keystone game. Check out the action here:
Cumberland Valley's Jerry Crispino was looking forward to joining La Salle. But when the university shut down the program, that left the senio…
Brady Grimes wasn't supposed to start Tuesday. But a late scratch put the ball in the sophomore's right hand, and he went the distance to powe…
Cumberland Valley hosted Cedar Cliff in a Mid-Penn Commonwealth game. Check out the action here:
Fourteen months ago, Rob Gildea was diagnosed with ALS. Red Land baseball has thrown its support behind 'Coach Rob' with blue gloves as he con…
Carlisle hosted CD East in a Mid-Penn Keystone contest. Check out the action: 
Red Land hosted Central Dauphin in a Mid-Penn Commonwealth contest. Check out the action: 
Boiling Springs LHP Charlie White suffered a tough-luck loss despite tossing a gem. The Wilmington commit, fanned 10. But Greencastle-Antrim r…
A good start from Harry Fegan didn't last, as errors, command of the strike zone lead to Mechanicsburg's first Mid-Penn Keystone loss to Bisho…
Mechanicsburg hosted Bishop McDevitt in a Mid-Penn Keystone contest. Check out the action: 
Jace Fetterman finished 2-for-4 with five RBIs and a double. Carlisle and Northern honored members of the military during pregame festivities. 
Northern and Carlisle honored members of the military before Saturday's game at Carlisle High School. Check out the action: 
Members of the Carlisle High School varsity baseball team prepare to take the field in their game against Northern Saturday morning during a M…
Doug Bear allowed six runs but went 2-for-3 at the dish with 2 RBIs and 2 runs scored. That, plus Tanner Nickel's bomb and some slick fielding…
See photos from Boiling Springs' clash with Trinity Friday afternoon here:
Mechanicsburg hosted Palmyra Monday in a Mid-Penn Keystone baseball contest. 
Clinging to a 7-6 lead in the top of the fifth, Chambersburg scored six runs in the frame to put some breathing room between them and Carlisle…
Prepare for the season with team-by-team breakdowns. Plus get to know some of this year's athletes better with our latest Meet the Team videos.
Former Cumberland Valley assistant baseball coach, West York grad Jesse Bortner takes over as head coach at Big Spring.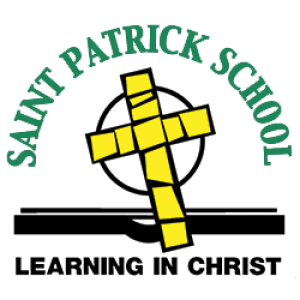 Giesswein Plastic Surgery
East Pennsboro P/1B Brady Swenson hit .326 as a sophomore in 2019 when the Panthers won the District 3 championship. 
Only a freshman, Lougee said it felt like the right time for him to make his decision — especially after talking for a while with his family a…
Big Spring's Josh Petty steps away after a District 3 appearance and division title to focus on "family and friends" and other things he's "pu…
Jeff Lougee, a freshman at Mechanicsburg, will play this week in Perfect Game's baseball festival.
Check out photos from Wednesday night's high school club baseball game between Herd Baseball and the Dillsburg Polar Bears:
Check out photos from Wednesday night's high school club baseball game between Mechanicsburg and the Rams at FNB Field:
Check out photos from Tuesday night's high school club baseball game between Cumberland Valley and East at FNB Field: