Picked by the Yankees, his grandfather's favorite team, Beck Way discusses being drafted and his Cumberland Valley teammates. 
Former Cumberland Valley grad Beck Way was picked in the fourth round (129th overall) by the New York Yankees in the MLB Draft.
Cumberland Valley's Hunter Schryver is rehabbing from Tommy John. West Perry's Ben Dum is back home staying in shape. So is Camp Hill's Michae…
East Pennsboro's Gery Schnarrs and Mechanicsburg's Tyler Schwarzman were selected by the West Shore Chapter Pennsylvania Sports Hall of Fame a…
Happy Sentinel Senior Day.
Like its football counterpart, the Big 26 Baseball Classic will not be played this season. The organizing body sets its sights on 2021.
Any spring sports seniors who would like to participate in our senior day recognition can fill out the Google Form we have provided a link to.
After signing with Louisville, Cedar Cliff grad Bobby Whalen decided to take his talents elsewhere. He announced a transfer to Indiana on Friday.
Luke and Cole Wagner, plus the rest of Red Land's loaded roster, will get an early test coming off a state championship season in North Carolina.
Former Cumberland Valley left fielder and pitcher Beck Way has committed to Louisiana State University. The 2017 graduate announced his decisi…
Scott Lackey led Cedar Cliff to arguably its most successful five-year stretch ever. Not only did Colts make their first PIAA semifinal ever, …
Josh Jamiolkowski said he gravitated toward George Mason's loyalty.
There's another Mid-Penn Conference catcher joining the Division I ranks.
Turns out, the wait wasn't too long.
Being the spouse of a coach during just one high school season is tough.
The PIAA will hear a proposal from the PIAA Baseball Steering Committee to increase the maximum number of regular season games from 20 to 24.
Three Cumberland County products helped the travel baseball squad Team Elite 16U Scout Team win Friday's Perfect Game WWBA 16U National Championship.
They're best friends that won't admit it. Relentless athletes that won't concede an inch to each other. Somehow Cedar Cliff's Bobby Whalen and…

Giesswein Plastic Surgery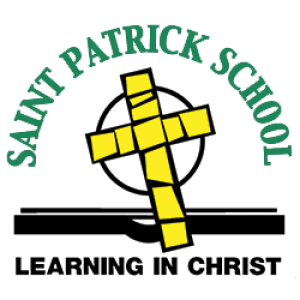 Red Land's Luke Wagner was one of 40 players selected from the Prospect Development Pipeline League to play in the inaugural High School All-S…
East Pennsboro's Nick Embleton, bound for St. Joseph's next year, capped his Panthers career with a second District 3 championship and his fir…
The Central Pennsylvania Baseball Showcase player list was released Thursday, with several local athletes making the team.
Hunter Merritt got just a handful of at-bats and a few innings during the season. But Red Land called on him for the final out of the state ch…
Red Land beats Lampeter-Strasburg for the program's second state championship in 29 years. Jaden Henline tosses 6.2 innings in win as offense …
Rain pushed back PIAA championship baseball and softball action Thursday, with the first games of the day delayed several hours.