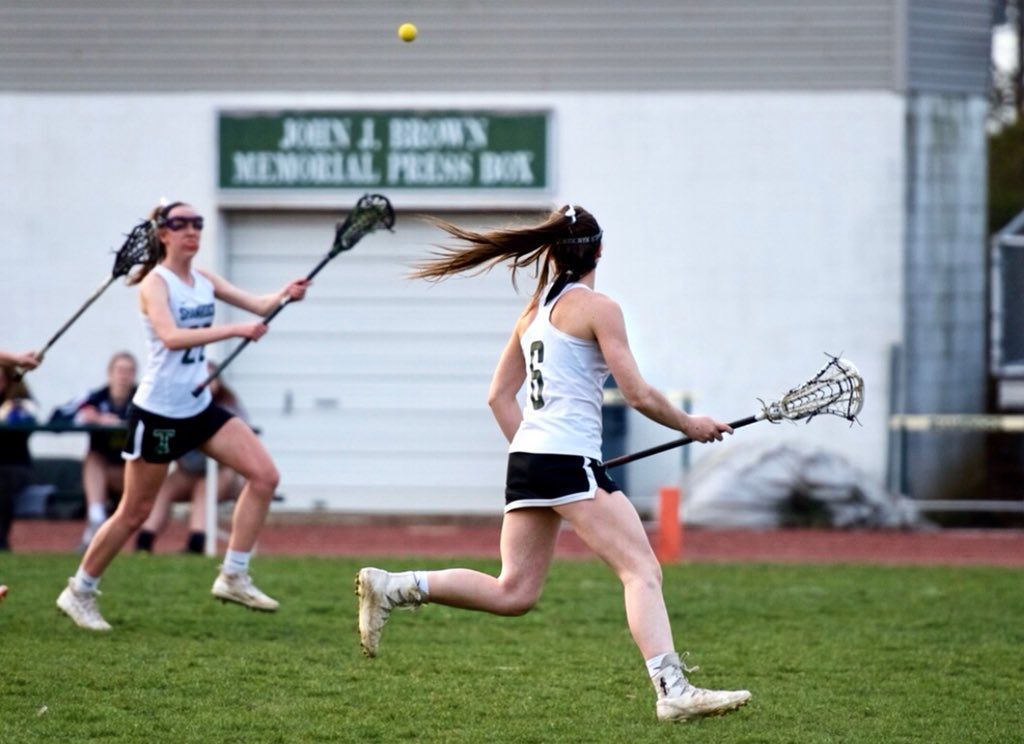 Throughout the 2018-19 high school sports season, we will name a weekly Sentinel Athlete of the Week every week highlighting the on-field performances of some of the area's best high school competitors.
This week's athlete is Trinity girls lacrosse player Madi Tare.
In a big win over Mechanicsburg 25-17 on April 9, Tare tallied 13 goals on her way to 300 career goals and over 400 career points. She currently sits at 306 goals and 415 points in her career.
Q: With being so close to your milestones last week, was there anticipation from you or the team that you would finally hit them?
A: I keep my stats in my phone after every game. I got a little off track last week and didn't keep up. I knew I was close, but no idea how close! My team wasn't really aware.
Q: What was your reaction when you realized you finally hit those milestones? Your team's reactions?
A: I did not even find out until the night, after the game, actually.
It was announced at our game this Saturday. I got a ball with my record on it.
My family and friends were so proud. I was very overwhelmed with all the support!
Q: Was there anything you did to celebrate after?
A: I was taken out for some ice cream after dinner.
Q: Are there any other goals you have for yourself this season?
A: I think it would be pretty cool to get 500 points. It's a stretch, but we'll see what happens!
Q: How about goals for the team?
A: This year we have had to replace nine starters from last year, who were seniors. My goal is to make it to districts. We just have to pull through in these last couple games of the season, with some more wins in our division, to keep us on track.
Q: Do you have any hobbies outside of lacrosse?
A: I love to go to the beach, seeing as I am going to college in Florida. I enjoy long boarding, taking pictures and being with family.
Q: If you could have any job in the world, what would it be and why?
A: If I could travel for the rest of my life, and take pictures and make videos while doing it, my life would be complete. I want to see the world. I love to meet new people. There's so much out there that I know I'm missing out on.
Q: Who inspires you the most in life?
A: My brother, Danny. He is my best friend. He is the person who drove me to be the person I am today. He is the most determined person that I know. He has taught me so much on and off the field. He also plays lacrosse and I believe I would not be the player I am today without him. He works so hard. I have watched him do it and it makes me work just as hard. We are very, very close and I look up to him a lot.
Get in the game with our Prep Sports Newsletter
Sent weekly directly to your inbox!