Check out photos from Tuesday night's high school club baseball game between Cumberland Valley and East at FNB Field:
Boiling Springs is searching for a new head cross country coach a little more than a month before the season begins.
2017 Cumberland Valley grad Beck Way, the school's highest pick in the MLB draft ever, signed for a signing bonus of $600,000, according to reports.
Cedar Cliff boys soccer and field hockey practices are suspended indefinitely after one player from each team tests positive for COVID-19.
Shippensburg football, boys basketball halted for two weeks. It is the first known report of a COVID-19 case impacting high school offseason w…
Spring budgets used for stockpiling cleaning supplies. Touchless water dispensers. Gallons of sanitizers. Summer workouts in a pandemic come a…
"If that means sacrificing a little bit right now, I hate to say it, but it is our job. We're not alone." ~ Mechanicsburg AD Seth Pehanich
What are summer workouts, and what do they look like this summer? What sports can have them right now? What are the guidelines schools have im…
Lots of Zoom calls, plenty of emails, a quiet spring and a busy summer. The last few months have been strange, to say the least, for local ath…
The Sentinel took a look at the impact of COVID-19 on schools, from drawing up plans, creating unique summer schedules and the costs of high s…
Masks, social distancing and hand sanitizers. What Mechanicsburg football offseason workouts look like in a pandemic:
Cumberland Valley softball player Dallas Speicher-Ramirez committed to Delaware State University.
An FAQ released by the PIAA discusses mask policy in wake of state's latest mandate.
Money from 2019 Mid-Caps championship meet will carry over to 2021 season.
Camp Hill's Justin Sheaffer talks about resuming offseason workouts, the "awkward" quarantine period and reading for the season in another ins…
Volleyball doesn't present as much of a problem with close contact as some other sports, but socially distancing guidelines, especially outsid…
Picked by the Yankees, his grandfather's favorite team, Beck Way discusses being drafted and his Cumberland Valley teammates. 
Even in low-risk sports like golf and tennis, coaches are making adjustments ahead of the fall season.
Boiling Springs' Steve Brookens is headed into unfamiliar territory this season. Brookens' thoughts on uncertainty in another installment in o…
Two months before the start of the season, Shippensburg cross country is in need of a new head coach.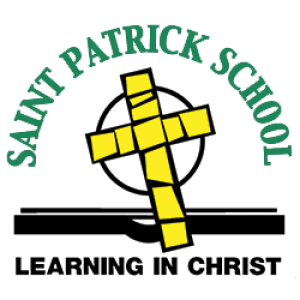 Giesswein Plastic Surgery
Trinity point guard Chance Westry will join Bronny James, son of LeBron James, at Sierra Canyon (California).
Kelsey Stasyszyn is excited to return to Carlisle as the new coach of the Carlisle girls basketball team.
Kelsey Stasyszyn was named the head coach of the Carlisle girls basketball team, announced Thursday.
Red Land grad Steve Zack has had quite the career in overseas basketball. Zack's thoughts on his career in another installment in our weekly Q…
Kevin Starner resigns as girls lacrosse coach for Northern.
The PIAA's meeting Monday focused on the concerns around dropping high school wrestling weights from 14 to 13. The board unanimously approved …
After a solid four years with Carlisle, Meg Ulrich has decided to take her tennis talents to Macalester College.