Sponsored Content: We can't all play like the pros, but this new equipment will have you looking like it!
Tiger Woods has posted his first photo of himself since his car accident earlier this year, showing him on a golf course in crutches with his dog.
AUGUSTA, Ga. — Why the Masters is the world's greatest golf tournament:
Japan is a golf-crazy country. There are waiting lists for memberships at driving ranges, let alone the best country clubs.
Hideki Matsuyama has won the Masters, making history as the first male golfer from Japan to win a major championship.
With the pre-Masters favorites hitting loose shots all over the firm expanse of the Augusta National Golf Club on Thursday, 40-year-old Justin…
The last time the Masters was held in April, Tiger Woods pulled off an improbable and emotional career comeback to win the 2019 tournament for…
Tiger Woods was speeding when he crashed an SUV in California less than two months ago, leaving the golf superstar seriously injured, authorit…
Tiger Woods has been a bigger-than-life presence at the Masters since he won the first of his five green jackets in 1997.
The 2021 Masters golf tournament starts Thursday. Who has the best odds to win it all?
Tiger Woods is home from the hospital.
For the second Sunday in a row, Lee Westwood held a 54-hole lead and was locked in a tight duel to the finish line with a 27-year-old American…
The first round of The Players Championship on Thursday, with weather too good for North Florida postcards, was still a difficult test at the …
Tiger Woods continues to recover from injuries suffered in a car crash two weeks ago. Here's a look at some notable moments from the golf lege…
ORLANDO, Fla. — Rory McIlroy watched Tiger Woods make mincemeat of the par 5s at Bay Hill on his way to a record eight wins at the Arnold Palm…
There have been more successful athletes, although they aren't easy to find. There have certainly been more engaging ones, too.
Tiger Woods broke his silence Sunday to say he's going through a "tough time" after his near-fatal car crash but was deeply moved by fellow pr…
Macklemore has a new love.
Twisted metal on a February morning. Wreckage of a vehicle wedged amid the brush. Somber official statement about a fallen superstar.
As Masters traditions go, the Tiger Watch might be about the least treasured of the bunch.

Giesswein Plastic Surgery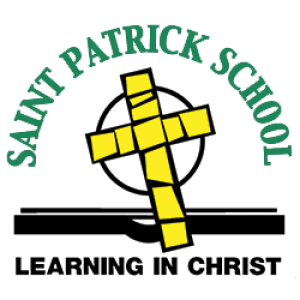 Attending a live sporting event has become a pricey experience. To determine which teams are most expensive to see, Tennessee Sports Betting a…
Willie Mack III was maybe 7 or 8 when his father asked if he'd be interested in trying golf.
Charlie Woods, the 11-year-old son of golf champ Tiger Woods, made his national TV debut and, according to his dad, played just like he does at home.
Associated Press photographers set out this year to recreate images from past Masters.
Dustin Johnson was winning tournaments not long after he earned his PGA Tour card in 2008. He won his first major championship in 2016. After …
Kids, don't listen to your parents. Drink chocolate milk with every meal. In fact, drink it with every snack.