ANNAPOLIS, Md. - For decades, the Navy-Notre Dame series has been touted as the "longest, continuous intersectional rivalry" in college footba…
The vast majority of NCAA schools will now have no fall sports championships, as Division II and Division III announced Wednesday that those e…
The mental gymnastics needed to justify major college football became even harder to execute Wednesday after the latest rush of concerning cor…
CHICAGO - Pac-12 football players penned an essay in The Players' Tribune under the headline "#WeAreUnited" to get the attention of Commission…
Will there be a college football season this fall? Some thoughts about the likelihood.
HARTFORD, Conn. - Marquette was a brand name in college men's basketball long before it joined the Big East, long, in fact, before there was a…
It has moved from silly to absurd now, all this circular conversation about college sports in the fall, to the point where I don't know whethe…
In perhaps the most sobering picture yet of where things stand for fall college sports, the NCAA on Thursday released a series of guidelines f…
As college sports tries to determine the safest way to return amid the COVID-19 pandemic, the NCAA on Thursday released a set of guidelines an…
The major conferences obviously are trying everything in their power to make sure there is a college football season. They have rolled all kin…
The Big Ten canceled non-conference games. The Pac-12 did likewise. Forty percent of the Power 5 has declared that at least some scheduled foo…
At what point does someone in a position of authority in college football look at the unsteady footing we're all on with the coronavirus pande…
DALLAS - Texas made headlines recently when it revealed that 13 football players had tested positive for COVID-19 with 10 more in self-quarant…
DALLAS - Call it half-full or half-empty. Either way, a state of Texas decision to limit the capacity of college football stadiums to 50% capa…
The message at the top of UCF's football Twitter page lays it on the line bluntly and accurately: "Want to help us go 1 and 0? Wear a mask."
We're desperate for football scores, right? But shield your eyes from this one, dear readers. CORONAVIRUS 27, FOOTBALL FANS 3
RALEIGH, N.C. - NBA star Zion Williamson's attorneys on Monday called his former agent's allegations he violated NCAA rules at Duke "unsubstan…
Fueled by a sense of empowerment that had been growing for weeks, Ceyair Wright opened his Twitter app the night of June 17. He had something …
The dynamic has changed. No denying that. If "Power to the People" is a political rally cry, in sports it has become "Power to the Players." "…
College football now has an official timetable for the start of the season – whatever way, shape or form that takes. The NCAA Division I Counc…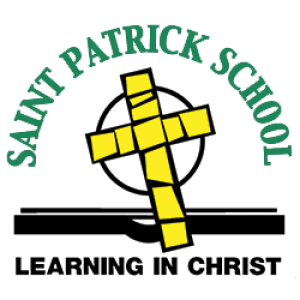 Giesswein Plastic Surgery
Florida coach Dan Mullen thinks it's a waste of energy to speculate on all the uncertainties surrounding college football in the COVID-19 era.…
Back in the day while playing Trivial Pursuit with a couple of recent college grads, one of the kids complained about the fairness of a questi…
We know you want to know if there is going to be a college football season in 2020. Despite what the commissioners and the coaches and the adm…
A Miami judge ruled Tuesday morning that Zion Williamson must answer questions under oath regarding his eligibility to play basketball at Duke…
More and more, it looks like the ramp-up to what officials hope is a full college football season will begin in mid-July. Yahoo Sports reporte…
At some point, the conversations turn to money.
Never mind those stay-at-home orders, the NCAA has been making news. Basketball news. Infractions committee news. The Indianapolis enforcers a…