In terms of on-field action, the professional baseball world remains at a standstill while Major League Baseball and its players negotiate a return-to-play plan to end the shutdown caused by the COVID-19 pandemic.
Off the field, though, there is plenty happening during the pause in play, much of it affecting those in the affiliated and independent minor leagues. Chief among those developments is an abbreviated 2020 amateur draft — five rounds, down from 40 — and the potential adoption of MLB's proposed minor league contraction plan, which could mean plenty of free agents on the market and increased job competition.
It is also increasingly unlikely that an affiliated minor league season will be played in 2020; citing industry sources, ESPN.com's Jeff Passan termed it a "near certainty that the minor league season will be canceled" in an article posted Thursday.
Through it all, though, the baseball work has continued, as The Sentinel area's trio of pro ballplayers demonstrates. Here's what the three local pitching products have been up to during the shutdown and what they see ahead: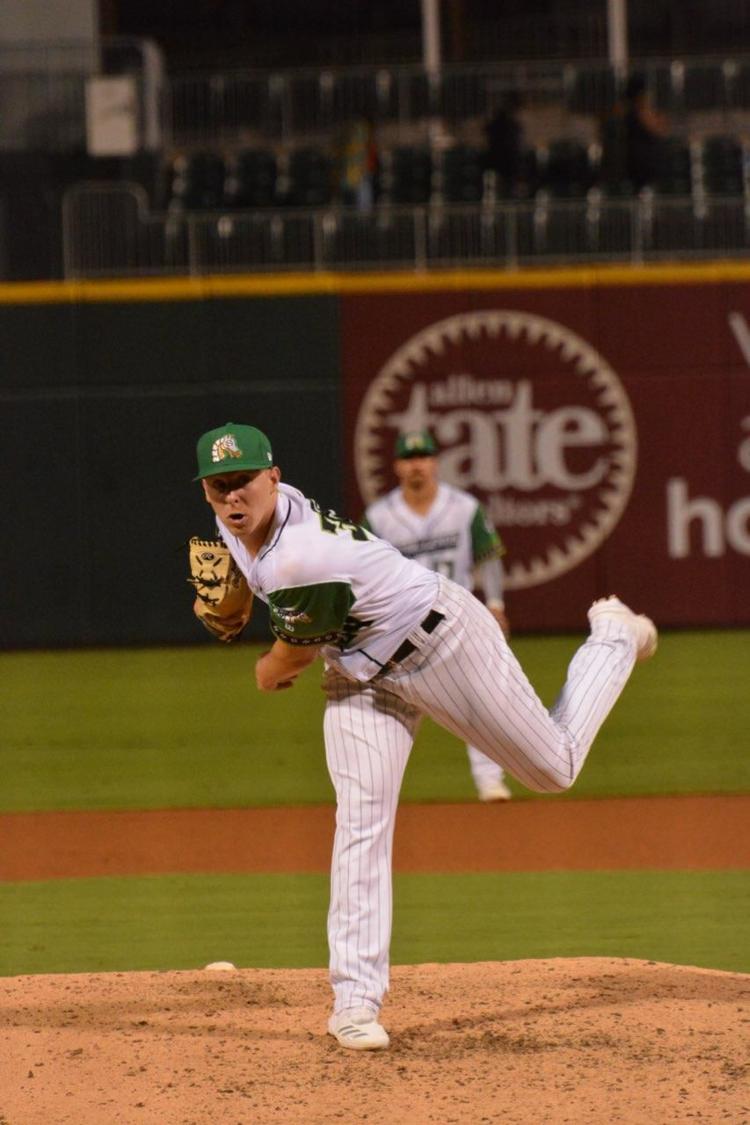 The local product highest on the minor league rungs, former Cumberland Valley and Villanova pitcher Hunter Schryver, has endured quite the roller coaster since February.
First came a coveted invite to the Chicago White Sox' major league spring training camp; that was soon followed by season-ending Tommy John surgery. Then came the pandemic. Because of it, everyone in the minors has joined the left-hander in having their development paused.
"I keep joking around with people, 'If I can't play, nobody can play,'" Schryver said.
Schryver has been in Arizona during the shutdown, with ready access to White Sox training staff at the spring training facility in Glendale. That has helped him to stick to the club's rehab track, with quick results.
"The rehab itself has not been bad," Schryver said. "It's long, it's boring, but you just have to stick with it. They are really happy with where I am at, and everything seems right on schedule."
The CV product, a 2017 draft pick of the Tampa Bay Rays, had been a 2019 success story, having ascended from Class A advanced Winston-Salem to Triple-A Charlotte following an offseason trade. He has a career 3.08 ERA in 160.2 innings pitched, a body of work that earned him the spring training invite. That was a signal that Schryver has a role in the White Sox' plans, even if he returns to a reworked minor league landscape.
"Right now, I feel I am in pretty good circumstances with having earned that big league invite," Schryver said. "I was hopeful, obviously, to get out there in front of everybody and make a good impression. I thought there would be a good opportunity in it. There are so many unknowns right now, but that tells me that they see a future for me and see that potential."
Throwing remains about six months away. The lefty plans to be back in action during spring training in 2021.
Dum maintains program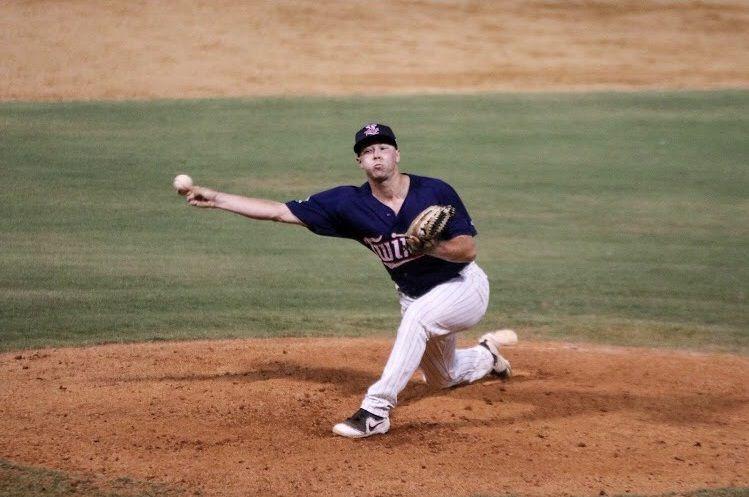 The Minnesota Twins plucked Ben Dum, the former West Perry and Virginia Commonwealth standout, from the free agent wire following the 2019 draft. The right-hander made an immediate impression at short-season Elizabethton (Tennessee), posting a 4-2 record and 3.21 ERA in 14 innings pitched, with a 20-0 strikeout-to-walk ratio.
Dum's potential ascent was put on hold when the shutdown came almost immediately after the Twins opened minor league spring training. Since leaving Florida he's been back home in Perry County, maintaining a throwing schedule implemented for him by the club.
"I've been staying in shape as best I can," Dum said. "I feel good throwing. It's been a weird time period, but I've been maintaining my throwing schedule that we established during spring training. I throw pretty much every day, plus two bullpens a week. And I've been putting together a makeshift gym in the basement."
The righty had hoped to earn a spot at full-season Class A Cedar Rapids out of spring training. His success in Elizabethton, coming when it did, could prove critical. The entire Appalachian League, of which Elizabethton is part, is facing contraction, and future undrafted free agents such as Dum may be met with fewer opportunities. He feels fortunate to have capitalized on his chance.
"There's so many talented guys out there, it's crazy," Dum said. "I played with so many people with all the talent in the world, and they just needed to play well in front of the right people to get a chance. I was able to take advantage of my opportunity and I am really grateful for that. The guys that are seniors now have it tough."
Passan reported Friday the Twins were "committed" to paying their minor leaguers their weekly stipend of $400 plus health insurance through Aug. 31, the end of the minor league season, and weren't planning to release any players.
Hope ready for new home
Former Camp Hill and Shippensburg University pitcher Michael Hope also made a quick impression in his first showing in pro ball, having compiled an 8-0 record and a 3.46 ERA in 59.2 innings at Fargo-Moorhead in the independent American Association.
Hope's successful season was followed by an eventful offseason. The merger of the Can-Am and Frontier Leagues led to much roster shuffling in the independent ranks, with Hope becoming part of it. He was dealt from Fargo-Moorhead to the Frontier League's Sussex County (New Jersey) Miners in January.
The right-hander, who is at his parents' house in Hummelstown training and maintaining a throwing program during the pause, had been looking forward to another season in Fargo, where he received an education in pro baseball.
"I was excited to go back," Hope said. "There were a lot of guys there that were older than me, and they were able to teach me so many things. They really took me under their wing and treated me as one of their own, and I was looking forward to being back."
Pitching well for the RedHawks gave Hope a shot of confidence that he hopes to carry over whenever his second season in pro baseball may happen.
"It was a big-time boost," Hope said. "All the guys there really loved me and really supported me. I struggled a little later in the season when I was facing the same guys for the fifth and sixth time. They are professional hitters, and that happens if you don't locate. But in the beginning of the season and when things were going well, I was really on cloud nine out there. I felt like I was ready for anyone."
Concerned about COVID-19?
Sign up now to get the most recent coronavirus headlines and other important local and national news sent to your email inbox daily.