SCOTTSDALE, Ariz. (AP) — Brian Delaney checked his ticket, found his seats and then sat down for a minute in the sunshine. It wasn't a typical…
LOS ANGELES (AP) — Jodie Foster thanked Green Bay Packers quarterback Aaron Rodgers at the Golden Globes, fulfilling a promise the actress had…
PHILADELPHIA (AP) — Irv Cross, the former NFL defensive back who became the first Black man to work full-time as a sports analyst on national …
ABERDEEN, Md. (AP) — Vi Ripken, matriarch of the famed Orioles family that includes Hall of Fame son Cal Ripken Jr. and once the victim of a b…
NEW YORK (AP) — Fernando Tatis Jr. gets a full no-trade provision through 2028 as part of his $330 million, 14-year contract with the San Dieg…
Nolan Arenado in his new Cardinal red, Mookie Betts back in Dodger blue. October breakout star Randy Arozarena with a hit in his first Februar…
TAMPA, Fla. (AP) — Aaron Judge tossed several balls into the crowd, just like always. Only this year the fans can't toss them back to the New …
Check out the latest standings after last week's Mid-Penn games, plus the week's results from around the league:
Jayshon Wilson won gold in 2011, the last time a Carlisle wrestler was crowned a District 3 champion. Sean Smith's title highlighted a banner …
Cumberland Valley's Jekot sisters again led the offensive effort, each scoring 14 points. Elsewhere: Shippensburg girls win Colonial; Boiling …
Cumberland Valley's Jake Lucas heads into super regionals after earning his second District 3 gold in a six-minute battle. Red Land's Dylan Ro…
Class 3A wrestlers converged on Spring Grove High School for the District 3 championships Saturday. Check out the local action here:
Seven local wrestlers are heading to Pottsville's Martz Hall for the Class 2A East Super Regional. Camp Hill's Christian Doi highlights local …
Kansas Republican Sen. Jerry Moran announced a proposal Wednesday to allow college athletes to profit off of their name, image and likeness.
Like a procrastinating student up against it to get a semester-long project finished by finals week, here are the Duke Blue Devils rushing to …
Tom Izzo hasn't forgotten how to coach. Let's stop that right here. Nor is he ready to retire. Or need to retire. Or want to retire. That we a…
Jalen Johnson is ending his Duke career early. The freshman, named a preseason all-ACC selection back in November, met with coach Mike Krzyzew…
Perhaps you're disappointed in the season Georgia Tech has had. This was supposed to be Josh Pastner's best team, and it probably is. But it's…
Gannon administration approved the playing of "Lift Every Voice and Sing" after the "Star-Spangled Banner" not just before basketball games bu…
North Carolina released a joint statement on Tuesday from its men's basketball players and managers apologizing for breaking COVID-19 protocol…


Giesswein Plastic Surgery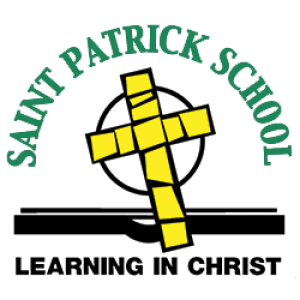 SCOTTSDALE, Ariz. (AP) — Brian Delaney checked his ticket, found his seats and then sat down for a minute in the sunshine. It wasn't a typical…
ABERDEEN, Md. (AP) — Vi Ripken, matriarch of the famed Orioles family that includes Hall of Fame son Cal Ripken Jr. and once the victim of a b…
NEW YORK (AP) — Fernando Tatis Jr. gets a full no-trade provision through 2028 as part of his $330 million, 14-year contract with the San Dieg…
Nolan Arenado in his new Cardinal red, Mookie Betts back in Dodger blue. October breakout star Randy Arozarena with a hit in his first Februar…
TAMPA, Fla. (AP) — Aaron Judge tossed several balls into the crowd, just like always. Only this year the fans can't toss them back to the New …
SAN DIEGO (AP) — Tommy Pham knows how lucky he was to be in the starting lineup for the San Diego Padres in their spring opener on Sunday, 4 1…
KANSAS CITY, Mo. (AP) — The Royals and third baseman Hunter Dozier have agreed to a $25 million, four-year contract that includes a fifth-year…