Forest Park Health Center & Rehabilitation
About Forest Park Health Center & Rehabilitation
Forest Park Health Center & Rehabilitation specializes in short term rehab, long term care, and Alzheimer's and Dementia care. Forest Park is more than just a place, it's a philosophy of care, dedicated to preserving residents' dignity, and providing sympathetic care. Click here to take a virtual tour of Forest Park Health Center & Rehabilitation.

Click any of the following to learn more:
○ Short Term Rehab
○ Long Term Care
○ Alzheimer's & Dementia Care
○ Outpatient Therapy

For more information visit our website at: www.forestparkhealthcenter.org or call us at 717-960-7700.


Forest Park Health Center and Rehabilitation has specialized programs to assist our residents to maintain their independence. We have an enclosed courtyard that offers freedom to garden, exercise and enjoy nature in a secure environment. Our team, through their skills, understanding and compassion strive to partner with residents and their loved ones to help with this unique journey.
Short Term Rehab
Our Short Stay Rehab focuses on your quick recovery and making your recovery as smooth as we can. We help individuals improve their quality of life through rehabilitation services and regain an active and independent lifestyle. Appropriate goals are set after a comprehensive evaluation of the person's needs, and a treatment program is implemented with the intention of returning the person home as safe and independent as possible.

Learn More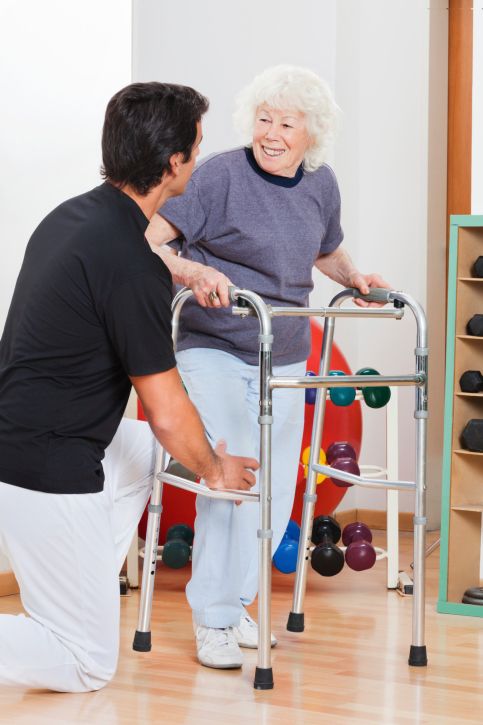 ---
Long Term Rehab
Throughout its long history, long term care has been a priority of the Forest Park Health Center. Our focus is to maintain residents' quality of life by encouraging personal choices, supporting meaningful experiences and preserving their dignity.

Learn More
---
Alzheimer's and Dementia Care
Forest Park provides a specialized, secure unit for individuals with Alzheimer's & Dementia. Each resident can experience a secure, safe, and loving environment, while individual abilities are maximized to the fullest and learned habits are preserved.

Learn More
Is this your business?
Promote your business through our innovative Marketplace system! It's free to sign up!
Forest Park Health Center & Rehabilitation specializes in short term rehab, long term care, and Alzheimer's and Dementia care. Forest Park…