Amber Rose has been "bullied" by Kanye West for 10 years.
Jessie Cave has welcomed her third child after an "extreme" birth.
Lake Bell has split from her husband of nine years, Scott Campbell.
Sarah Michelle Gellar says her son's eyesight is "absolutely" improving, after he began battling "rapidly" progressing nearsightedness.
According to Anthony Mackie, filming 'Synchronic' in Louisiana was an unusual experience.
Kerry Washington is excited to be celebrating democracy as she hosts the 'Every Vote Counts' event with Alicia Keys and America Ferrera.
Lizzo has revealed that it "bothered" her that people focused on her size rather than her music.
Gwyneth Paltrow thinks her daughter's generation have a "beautiful sense of entitlement" about heading into the workforce, as they don't need …
Sir Paul McCartney has admitted to loving the "freedom" that came with making 'McCartney III' at home.
Prince William has called for "action" against climate change.
'Someone You Loved' hitmaker Lewis Capaldi believes food is important to finding love.
The world needs "a little Bill Murray right now", according to Sofia Coppola.
According to Miranda Lambert, she featured Brendan McLoughlin in her new music video because he's "really pretty".
Acclaimed producer Shonda Rhimes has revealed she felt like she was "dying" working in network television.
Jamie Lynn Spears and Chantel Jeffries have released the official remix for the 'Zoey 101' theme song 'Follow Me'.
Sir Elton John is not a fan of twerking in music videos and has hailed Teyana Taylor's "classy" and "empowering promo for 'Lose Each Other'.
'Normal People' actress Daisy Edgar-Jones is to lead the cast of 'Where the Crawdads Sing', which is being produced by Reese Witherspoon.
Michael Keaton is unable to "confirm" whether he will be playing Batman again in 'The Flash'.
Ariana Grande has officially confirmed her new single, 'Positions', will be released on Friday (10.23.20) ahead of her new album.
Neve Campbell has revealed she wouldn't have agreed to sign up for a fifth 'Scream' movie without the letter the directors wrote to her detail…


Giesswein Plastic Surgery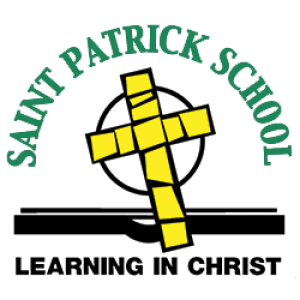 Jared Leto will be back as the Joker for 'Zack Snyder's Justice League' on HBO Max next year.
Carrie Underwood extended her CMT Music Awards record by winning her 21st and 22nd prizes, including the night's biggest accolade, Video of the Year.
Bad Bunny and Daddy Yankee took home the most prizes at the Billboard Latin Music Awards on Wednesday night (21.10.20).
Katy Perry returned to the spotlight on Wednesday night (10.21.20) to introduce her 'American Idol' co-judge Luke Bryan's performance at the 2…
Olivia Newton-John has paid tribute to Kelly Preston, the late wife of her 'Grease' co-star John Travolta, praising her as a "beautiful human"…
Kanye West has wished his wife Kim Kardashian West a "happy 40th birthday", and admitted he "loves [her] so much".
Felicity Huffman is requesting her passport is returned to her after completing her sentence following the college admissions scandal.