Dave Bautista is so determined to play comic book villain Bane in a film that he has already pitched both DC and Warner Bros. for the role.
Darren Lynn Bousman believes that his upcoming movie 'Spiral' will appeal to both fans and non-fans of the 'Saw' horror franchise.
Dave Bautista is so determined to play comic book villain Bane in a film that he has already pitched both DC and Warner Bros. for the role.
Sir Tom Jones has insisted nothing will beat receiving his knighthood from Queen Elizabeth II.
Carl Woods asked Katie Price's son Junior and both her parents for permission before he proposed to her.
Eva Mendes has compared spanking children to domestic abuse, sparking a debate on her Instagram account.
Britney Spears' fans have urged her lawyer to call for an end to her conservatorship in an open letter - or else they will "demand" a governme…
Kim Kardashian West "gave her all" to try and make her marriage to Kanye West work, her friend Chrissy Teigen has revealed.
Devin Ratray has become the latest star to join the cast of Steven Soderbergh's new film 'KIMI'.
Luke Evans has said that he would "jump at the chance" to become the second Welsh James Bond after Timothy Dalton.
Ezra Furman has come out as transgender and revealed they've been a mom for more than two years.
Louis Tomlinson has fallen victim to a song leak after his unreleased track 'Help' appeared online and he has told his fans to not pay it any …
Chrissy Teigen "connected" with the Duchess of Sussex when the former actress wrote to her following the loss of the model's son Jack halfway …
Scott Disick "doesn't like" seeing Kourtney Kardashian with other guys and admitted it "bothers" him when he sees her being flirtatious.
Late night TV hosts addressed the verdict to the George Floyd murder trial on Tuesday night (20.04.21), which saw ex-cop Derek Chauvin convict…
Bonnie Tyler has hailed the late Jim Steinman as a "true genius" following the news of his passing.
Angelina Jolie relished getting "pretty beaten up" making 'Those Who Wish Me Dead' because her character was much grittier than the previous a…
Mads Mikkelsen remembers his "rude" and "humiliating" audition for 2005's 'Fantastic Four' which saw him having to pretend to "have 80-foot arms".
'High School Musical' actress Vanessa Hudgens first met new boyfriend Cole Tucker during a "very random" Zoom meditation group.
'Hannibal' actor Mads Mikkelsen reveals he and Hugh Dancy "almost" kissed during the final scenes of the beloved horror series.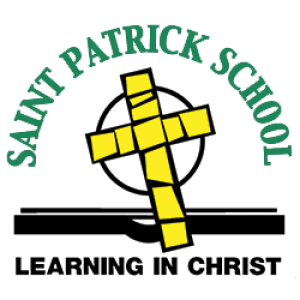 Giesswein Plastic Surgery
Angelina Jolie returned to acting because she needed shorter jobs after splitting from Brad Pitt so directing "wasn't possible" anymore.
Prince Harry has returned to his home in California, just over a week after flying to the UK for Prince Philip's funeral.
Rachel Bilson feels "grateful" for her relationship with ex-boyfriend Adam Brody, as they were able to "support" each other during their fame …
Hayden Panettiere's ex-boyfriend, Brian Hickerson, has been sentenced to 45 days in prison following his arrest on domestic violence charges.
Kerry Washington, Mariah Carey, and Ciara are among the stars who have reacted to the news that former police officer Derek Chauvin has been f…
Kim Kardashian West and her estranged husband Kanye West are still "getting along" with each other despite their split, as they are committed …
Riz Ahmed proposed to his wife, Fatima Farheen Mirza, with a game of Scrabble, as he used the tiles to spell out "will you marry me".