Award-winning actress Gwyneth Paltrow has revealed why she particularly loves watching 'The Royal Tenenbaums'.
London-born star Adele has been "focusing on herself" over the last 12 years.
Disney has announced plans to make a 'Beauty and the Beast' prequel series.
Amanda Kloots says that her book 'Live Your Life' has given her late husband Nick Cordero peace.
Brian Austin Green's "moral outlook" has changed over the last year and a half after he split from Megan Fox and went through the coronavirus …
'Tiger King' star Joe Exotic is launching his own range of cannabis products,
Kristin Cavallari has achieved a work-life balance she's happy with and makes sure her children are her only focus during their weeks in her care.
Meryl Streep's last experience of method acting - on 2006 movie 'The Devil Wears Prada' - left her "so depressed" because the cast were always…
RuPaul has promised to share his "personal emotional story" in a new autobiography.
The line-up for Jay-Z's Made in America 2021 festival has been unveiled and includes headliners Justin Bieber and DaBaby.
BTS will mark eight years of their ARMY - the name given to their fanbase - with the release of a new track on the physical CD of 'Butter'.
Bradley Cooper has described working on Guillermo del Toro's movie 'Nightmare Alley' amid the coronavirus pandemic as a "unique experience".
Jordana Brewster prefers being at the centre of the action as Mia Toretto in the 'Fast & Furious' films.
Chris Pratt's son Jack, eight, is a "great big brother" because he's so "gentle and sweet" with his baby sister Lyla.
Another trespasser was arrested at Kendall Jenner's house over the weekend and was booked for misdemeanor trespassing.
Wendy Williams didn't "wash [her] boob" for two weeks after Halle Berry "flicked" it when she interviewed the actress for her talk show.
Fashion designer Michael Costello has claimed bullying from Chrissy Teigen left him wanting to end his life.
Jana Kramer has redesigned her house - with the money to do so coming from the sale of her wedding ring.
Courtney Love accused Trent Reznor of "systemic abuse" and blasted the remaining members of Nirvana over a royalties agreement in a now-delete…
The Row founders Mary-Kate and Ashley Olsen love working together because they can share tasks and "lean on" one another.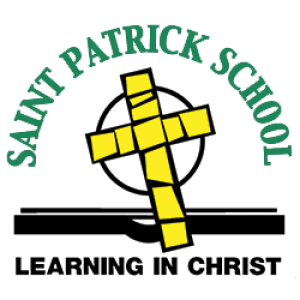 Giesswein Plastic Surgery

Gerard Butler and Morena Baccarin are to reprise their roles in a sequel to the disaster movie 'Greenland'.
Jack Black and Ice Cube are in talks to appear in the Sony Pictures comedy film 'Oh Hell No'.
Liam Payne's college producer pal S-X has teased the One Direction star's comeback single is coming "sooner than you think".
Adele has recorded a message thanking the families and victims of the Grenfell Tower fire for fighting "tirelessly" for justice on the fourth …
Peter Phillips and his estranged wife reached a divorce settlement agreement on Monday (14.06.21), just hours before a trial was due to begin.
Katherine Ryan and her partner Bobby Kootstra have named their new baby son Frederick.
'In The Heights' actor and producer Lin-Manuel Miranda - who co-wrote the musical the new movie has been adapted from - has apologized after c…