Ben Hardy and Olivia Cooke - who met when they co-starred in 'Pixie' and were first reported to be dating in February - have split up.
Simon Cowell is recovering from a six-hour surgery after breaking his back in a fall from his new electric bicycle.
Larry Sanders says he believes J. Cole can make it as a professional basketball player.
The Vamps say their new album, 'Cherry Blossom', signifies their "rebirth" as a band, as they're set to move in a new direction with their sound.
'I Still Believe' singer Frank Turner "nearly cried" when he stepped back into a live music venue for the first time during the coronavirus pandemic.
Ben Affleck is set to helm a movie about the making of the iconic 1974 film 'Chinatown', which will be based from the book 'The Big Goodbye: C…
'Crazy Rich Asians' star Henry Golding has opened up being linked to the 'James Bond' film series.
Simon Cowell has been hospitalized after falling off his bike, but his representative has insisted he is "doing fine".
Olivia Munn has reportedly split from her boyfriend Tucker Roberts following a year and a half of dating, as the news comes just days after it…
Peter Andre doesn't want to "put the effort in" to get his six-pack back, as he says he's happy to "sacrifice" his abs in favour of munching o…
Robbie Williams' marriage to Ayda Field is his greatest achievement, as the pair celebrate their 10th wedding anniversary.
Robert Pattinson tried to sneak away from the 'Tenet' set to audition for 'The Batman' but Christopher Nolan guessed what he was doing.
Sharon Stone has predicted her death will be "dramatic and nuts", after surviving three near-death experiences.
John David Washington has revealed that he used to lie and pretend his father, Denzel Washington, was a construction worker or in jail, "just …
Priyanka Chopra says the Covid-19 quarantine has been "a blessing" and she knows how lucky she and her husband Nick Jonas are.
Prince Charles has been in regular contact with Prince Harry since the younger royal moved to Los Angeles and their relationship is "rock solid".
Nick Cannon says he will vote for Kanye West in the upcoming US presidential election.
Prince Harry reportedly cooked up a three-course meal for his wife Duchess Meghan's birthday earlier this week with the help of his mother-in-…
Filmmaker Andre Ovredal is still "really excited" about 'The Long Walk' and he can't wait to get back to work on the Stephen King adaptation.
Dua Lipa says working with Madonna and Missy Elliott on the remix of her track 'Levitate' was "unbelievable".

Giesswein Plastic Surgery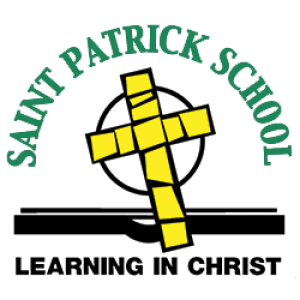 Timothee Chalamet has taken to Twitter to tease his upcoming movies 'Going Electric' and 'Dune'.
Megan Thee Stallion felt "betrayed by a friend" when she was shot in both feet, as she opened up on feeling "very shocked" and "very scared".
Bryan Cranston has given hope to 'Breaking Bad' fans as he says he would reprise his role in spin-off show 'Better Call Saul' "in a second".
Ariana Grande's boyfriend Dalton Gomez is her "favorite part of the day", as she takes to Instagram to share a sweet tribute in honour of his …
Olivia Munn has reportedly moved in with her boyfriend Tucker Roberts after one year of dating.
Debra Messing felt pressure to lose weight during her time on 'Will & Grace', because she was told she was too big to fit into the costume…
Nicole Scherzinger is "infatuated" with her boyfriend Thom Evans, as sources say she "feels very lucky to have found" her rugby star beau.