A rule change to the Extended Trout Season that was given preliminary approval by Pennsylvania Fish and Boat commissioners and clearly definin…
Laid off from her job as a dialysis tech during the pandemic, Mexicali resident Beatriz Ojeda felt like she could not take another day alone i…
Emily Ford says yes to things.
With the trout season dates etched onto the calendar for 2021, get to scratching fall months with proposed hunting seasons that will get forma…
Wisconsin's image took a hit recently when 216 wolves were killed during a three-day Badger State hunt — a toll that was 82% over the hunt's quota.
As the weather across the country warms up, outdoor activities will become more attractive to people looking to find ways to get moving.
There will be a single Mentored Youth Trout Day on March 27, and Voluntary Youth Licenses that were purchased in 2020 will be honored.
Fishing was one of the few sports where participation seemed to pick up when everything else went on pause due to the coronavirus pandemic.
Camping, like so many activities outdoors during the stress of the pandemic, has new followers. Don't let winter cool the enthusiasm.
Mountain biker Danny MacAskill is used to traveling the world to find new sources of adrenaline rushes.
Here is a look back on a colorful year (red, yellow, green) that went to hellgrammite in a hurry; when "out there" was one of the safest place…
With air travel down, many Americans are hitting the roads during COVID-19. Assuming local regulations allow for it, exploring the outdoors ca…
It would be the last hike of the season, Jessica Newton had excitedly posted on her social media platforms.
Increasing global temperatures will bring changes to our environment, economy, and society, but one of the most pronounced effects will be the…
25 cities with the highest rates of at-risk housing units relative to rising sea levels.
Come winter, many lakes and rivers can start to freeze over, presenting a beautiful, but potentially deadly situation. Here's what you need to…
As the mercury rose late morning last Wednesday on an unseasonably mild December day, so, too, did the traffic on Mark Sather Trail, a popular…
Let us begin with a question: What did you think of hunting deer on Sundays?
The new bear season across the state opens Saturday and includes the first-ever bear-hunting opportunity on Sunday, Nov. 22, and then Monday a…
He had guns pulled on him twice in Texas. A tree fell on him in Michigan while he was sleeping in a hammock. In North Dakota, driving snowstorms.

Giesswein Plastic Surgery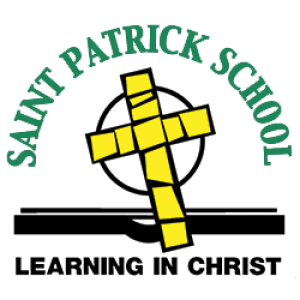 A: Better now. I have a good idea of how Mike Summers felt. It's an indescribable hike. I would see people, but this is literally a trail that…
A: No, because I forget. I just like to backpack. My personality is definitely a silent supporter. The way I show love — it's through small ac…
A: Everything is a choice. You have to choose if you are going to decide to face your demons alone while you are in the wilderness. Are you go…
This would have been the 23rd year for Camp Grouse, pitched in a small clearing among maple trees in the Chippewa National Forest, but COVID-1…
The animals in Yellowstone National Park aren't the only ones stocking up for the winter.
Work by volunteers with the Cumberland Valley Chapter of Trout Unlimited to repair a section of the Yellow Breeches near Boiling Springs has r…
State lawmakers earlier this year authorized the commission to regulate such devices, use of which was previously prohibited by state law.