The Pennsylvania Game Commission has expanded all three Disease Management Areas intended to control chronic wasting disease.
Anybody who ever chucked chicken livers or cut fish into the murky deep to entice catfish can appreciate the tug and thrill of pulling one of …
Licenses for the 2020-21 hunting and furtaking seasons go on sale Monday, June 22, the Pennsylvania Game Commission said Tuesday.
The trails themselves never closed during the shutdown of public spaces amid the coronavirus pandemic in some areas, so in reality, little eve…
The bicycle business is booming across the country as Americans look for new ways to exercise and get out of the house while adhering to stay-…
While air pollution in the U.S. has improved remarkably since the passage of the Clean Air Act, millions of people nationwide still live in co…
FALMOUTH, Maine — The coronavirus pandemic has canceled dozens of spring traditions, from college basketball's Final Four to Easter Sunday ser…
I am on the icy floor of Alaska's Kenai Fjords National Park, surrounded by imposing, rugged mountainsides.
While staying home is currently encouraged in most states, many allow leaving the house for exercise. Here are some recommendations that will …
As people are stuck indoors as a result of the COVID-19 lockdown, many are experiencing 'Virtual Reality Tourism'. Would-be travelers are usin…
An unplanned grand experiment is changing Earth.
HARRISBURG — The Pennsylvania Department of Agriculture on Tuesday reported the first confirmed spotted lanternfly hatch of the year.
So, what do you think of the early trout season surprise?
Gov. Tom Wolf's travel restrictions allow for turkey hunting as outdoor recreation.
The Pennsylvania Board of Game Commissioners during its quarterly meeting in April approved the 2020-21 hunting and trapping seasons and bag limits.
The Pennsylvania Board of Game Commissioners in April gave final approval to hunting and trapping seasons and bag limits for the 2020-21 licen…
In time, we'll be on the road again, in search of compelling outdoor playgrounds in which to explore and enjoy nature's finest. Here are five …
It has been more than a week since our lives became dramatically altered.
As news about COVID-19 continues to break, many people are switching up their typical routines in order to live safer amid the outbreak. Livin…


Giesswein Plastic Surgery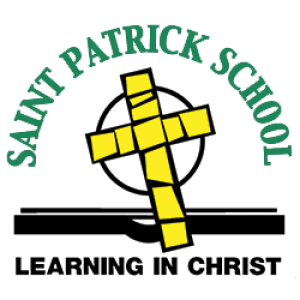 It's not a good season for seasons as we all pull back and away from life as we knew it, so that we might at some point be able to share safe …
It's easy to feel like a noob at Colorado's famous ski resorts. That's why we asked the locals for tips.
Take a hike - and take the whole family with you. Here are five scenic destinations where you'll find fresh air and fun.
A race in the bitter cold. A race through the mountains, on singletrack trail that would be hidden. A race through piles of powdery snow.
Deer hunters who would prefer that the Pennsylvania Game Commission not repeat opening the firearms season on the Saturday after Thanksgiving …
According to a report, less than half of Americans hike, bike, camp or participate in any of the 42 fresh-air activities considered in the Out…
HARRISBURG — Wildlife authorities say Pennsylvania hunters killed 4,653 black bears last year, setting a record.