The new bear season across the state opens Saturday and includes the first-ever bear-hunting opportunity on Sunday, Nov. 22, and then Monday a…
He had guns pulled on him twice in Texas. A tree fell on him in Michigan while he was sleeping in a hammock. In North Dakota, driving snowstorms.
This would have been the 23rd year for Camp Grouse, pitched in a small clearing among maple trees in the Chippewa National Forest, but COVID-1…
The animals in Yellowstone National Park aren't the only ones stocking up for the winter.
Work by volunteers with the Cumberland Valley Chapter of Trout Unlimited to repair a section of the Yellow Breeches near Boiling Springs has r…
State lawmakers earlier this year authorized the commission to regulate such devices, use of which was previously prohibited by state law.
COVID-19 lockdowns resulted in better air quality due to decreased commercial activity and automobile traffic. The lifting of lockdowns and a …
After multiple false-casts (scheduling conflicts), I was finally able to take-in the one-day beginner fly-fishing class along Tulpehocken Cree…
In order to protect local plants and wildlife, some national parks in the U.S. do not allow pets on hiking and biking trails. However, others …
Like anyone else, I enjoy a good walk in the woods.
As one is exploring the outdoors, trail safety should be at top of mind. While human attacks on most trails are quite rare, it's important to …
There's this term I keep hearing from friends when I ask them to go for walks in the woods.
CWD was first detected in Pennsylvania in a captive deer facility in 2012. It was found in free-ranging deer just a few months later.
ON ISLAND LAKE, Minn. - Timmon Lund was reeling in a small perch on this big reservoir north of Duluth when the conversation turned to his bat…
Those of you headed to the beach, or wishing you had a bigger boat, might be interested (or not) to know that Steven Spielberg's movie "Jaws" …
Want to know how various masks stack up while running or exercising? Here is one reporter's review.
The Pennsylvania Game Commission has expanded all three Disease Management Areas intended to control chronic wasting disease.
Anybody who ever chucked chicken livers or cut fish into the murky deep to entice catfish can appreciate the tug and thrill of pulling one of …
Licenses for the 2020-21 hunting and furtaking seasons go on sale Monday, June 22, the Pennsylvania Game Commission said Tuesday.
The trails themselves never closed during the shutdown of public spaces amid the coronavirus pandemic in some areas, so in reality, little eve…


Giesswein Plastic Surgery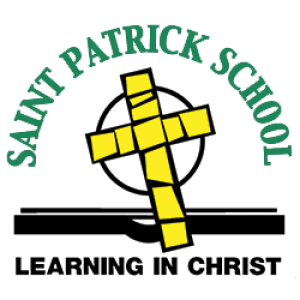 The bicycle business is booming across the country as Americans look for new ways to exercise and get out of the house while adhering to stay-…
While air pollution in the U.S. has improved remarkably since the passage of the Clean Air Act, millions of people nationwide still live in co…
FALMOUTH, Maine — The coronavirus pandemic has canceled dozens of spring traditions, from college basketball's Final Four to Easter Sunday ser…
I am on the icy floor of Alaska's Kenai Fjords National Park, surrounded by imposing, rugged mountainsides.
Not only can pepper spray be used to prevent an animal attack, it can also be used to ward off dangerous humans. Obviously, pepper spray shoul…
Whether you're hiking alone or with someone else, a trusted individual who's not there should know where you're headed and when you're expecti…