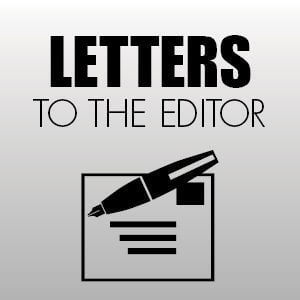 Nursing home deaths data Dear Editor:


The Sentinel's July 8, 2020 article titled "Nursing home death data doesn't match up to political debate" is misleading and violates the Code of Ethics set forth by the Society of Professional Journalists (SPJ).
Under SPJ's Code of Ethics, journalists are to "gather, update, and correct information throughout the life of the news story." After receiving information from the House Select Subcommittee on the Coronavirus Crisis addressing the article, The Sentinel has yet to make updates to present a fair and balanced reporting on the issue.
Now is the time to set the record straight.
Pennsylvania was one of five states to receive a letter from the Select Subcommittee because our governor was one of five that chose to directly contradict federal guidance from CMS and CDC. Just five governors out of 50 put out the strictest "must admit" orders — mandating that nursing homes accept potentially contagious and untested COVID positive patients from hospitals, regardless of their ability to properly quarantine and care for them.
These five states — Pennsylvania, New York, New Jersey, Michigan, and California — account for over 40% of all nursing home deaths and nearly 20% of total deaths in the United States. The statistics are staggering, and the Select Subcommittee is right to open an investigation into what data led to these unique policy decisions and their impact. Gov. Wolf should cooperate fully with this Congressional investigation.
At the start of the COVID-19 outbreak, the one thing we knew about the virus is that it disproportionately affected our elderly. Nationally, nursing home deaths represent 40% of total fatalities, and every state has experienced these devastating losses; however, not every state has had strict "must admit" orders like Pa.
For example, as of July 17 reporting, Pennsylvania has 56.4 nursing home deaths per 1,000 residents — compared to 16.5 in Florida and 11.2 in Texas.
As the past few weeks have shown, our nation is not done with our fight against COVID-19, which makes my work and that of the Select Subcommittee ever more urgent. If, as we suspect, these "must admit" orders have a deadly impact on our nursing home residents, it's critical that we work together to reverse these policies and better protect our seniors in nursing homes.
Our seniors deserve better, and our community deserves better from The Sentinel staff.
Select Subcommittee Republican spokesman issued the following statements to update the story following publication online:
"The five states – New York, New Jersey, Michigan, Pennsylvania, and Michigan – we launched investigations into each had the most severe versions of 'must admit' orders in the country. These orders mandated nursing homes accept potentially contagious and untested COVID-positive patients from hospitals, regardless of their ability to properly quarantine and treat them, in direct contradiction of CMS and CDC guidance.
We have known since the beginning of this crisis based on data from Europe that nursing homes and the elderly were especially vulnerable to this disease. It is clear based on the mass number of fatalities nationwide – over 40% from nursing homes – that every state has suffered these horrible deaths. But not every states had a strict 'must admit' order like NY, NJ, MI, PA, and CA. We must determine why these orders were made and what consequences they had."
The following paragraph was already used in the story:
"What we saw when you take the five states that went against the CMS guidelines, there was a dramatic increase in those states" regarding COVID-19 deaths in nursing homes, Scalise said, which is why his committee sent letters demanding answers as to why those five states had pursued such a policy.
Catch the latest in Opinion
Get opinion pieces, letters and editorials sent directly to your inbox weekly!