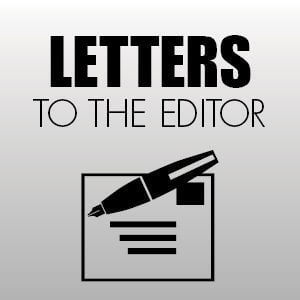 I read the letter to the editor by Marcia Berry (March 14, The Sentinel), who is part of the NOT IN OUR TOWN group — Carlisle. She writes about fear-based acts based on racism toward Asians due to the coronavirus. Berry ends by writing, "We are seeking to make Carlisle a place where everyone is safe and respected. Won't you stand up and join us?"
I agree wholeheartedly that everyone should feel/be safe and respected, period. I want to focus on the words everyone, safe and respected.
Racism is defined in the dictionary as "prejudice, discrimination, or antagonism directed against someone of a different race based on the belief that one's own race is superior." Further it attributes specific characteristics as generalizations to all people of that race.
It brings to my mind prejudice and discrimination of people who belong to a different political party than your own or who believe differently on abortion than you do.
There is prejudice — the preconceived opinion that is not based on reason or actual experience — that all people of that political party believe a certain way and have certain traits. The opposing sides each believe their views are superior and better than the others. Unfortunately, there are examples of where this has led to violent and unjust acts, accusations, and discrimination toward the people whose political beliefs are different than your own.
So when you want to talk about everyone should be safe and respected, that goes not just for people of a different race, which we can see, but for people with a different religious faith, political party affiliation, or belief on social issues than your own.
Discrimination and prejudice should not be accepted regardless of the reason. Period.
Catch the latest in Opinion
Get opinion pieces, letters and editorials sent directly to your inbox weekly!