For 100 years, the League of Women Voters has chosen to support democracy by working to ensure the integrity of the electoral process and the …
The spread of the coronavirus and the response to it are almost unique among modern challenges in putting a burden on all the people of Earth.…
"The pandemic is polarizing. Protestors are frustrated. Some public health experts seem callous to the pandemic's collateral damage to small b…
"To defeat the scourge and cruelty of COVID-19, we must now – more than ever – come together to reject the temptations of frustration, fear an…
"The coronavirus is shining a light on a great many things about our society, our communities and ourselves."
Easter and Passover, which ends at sundown on Thursday, are celebrations of hope and renewal after periods of fear and uncertainty.
When people don't have health insurance — especially people with pre-existing conditions like diabetes, breast cancer, high blood pressure or …
As we enter 2020, Americans should reflect on the vision conveyed by Rev. Dr. Martin Luther King Jr. in his "I Have a Dream" speech given Aug.…
About a year ago, I was fortunate enough to have been sworn in to represent the people of the 193rd Legislative District in the state House of…
Marine Corps Sgt. Dakota Meyer and his team came under such heavy enemy fire near the Afghan village of Ganjigal that it sounded to him like t…
With each passing day, it's beginning to look a lot like Christmas. As the Advisory Board Chairman of The Salvation Army, one of the signs tha…
I would like to take this opportunity to thank the voters of Cumberland County for supporting me in the recent election so that I can serve an…
As we enter the holiday season, we should be grateful for the opportunities to engage with service organizations that care for others in our g…
Sudden Cardiac Arrest (SCA) is reported to be the leading killer of student athletes in the United States and the leading cause of death on sc…
All doctors swear the Hippocratic Oath. Often summarized as a command to "first do no harm," the promise also underscores the need for sympath…
Crossing the 10-mile stretch of windswept Chesapeake Bay water would be the last leg of our six-hour journey from beautiful, rolling Pennsylva…
Over the past few years I have shared "The State of Veteran Affairs" to educate our community on the challenges faced by those who have worn t…
On Nov. 5, Pennsylvania voters have the opportunity to determine a measure that would ensure no crime victim in our state is ever denied their…
As we turn the pages in our calendars, or scroll down on our devices, this new month holds special meaning for those who work on behalf of vic…
Recently, I attended a meeting where the issue of legalizing the recreational use apf marijuana was a topic of discussion. Most of the comment…


Giesswein Plastic Surgery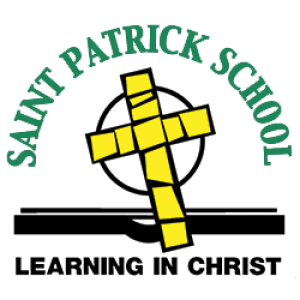 I was horrified to read news articles about people who assist and encourage others to commit suicide. There is no way I can even begin to unde…
Legislation was introduced to ensure health insurance covers treatment plans for Lyme disease and related tick-borne illnesses as prescribed b…
As first-generation dairy farmers in Juniata County, my wife, Marie and I believe you have to control the good things in your environment. It'…
I would like to respond to a recent guest editorial from my county commissioner colleague and friend, Jim Hertzler, regarding the future fundi…
August marked the start of two important seasons for me.
For some of us, it's hard to believe that three decades have passed since the late Gov. Robert P. Casey inked his signature on the state's far…
For years, if not decades, people have urged the Pennsylvania General Assembly to come up with a viable solution for relief from school proper…