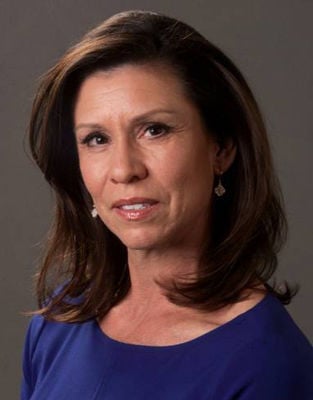 Racism is central to the terror that overtook the U.S. Capitol on Jan. 6. And addressing racism will be crucial to repairing the damage caused not just by this mob trampling on the Capitol, but the entire Trump presidency.
There is no other viable way forward.
It will not be enough to oust a few colluding senators, to unravel the failures of Capitol police or even to remove Donald Trump from office.
Trump merely lit the fuse. He is not now, nor was he ever fit for the presidency.
The primary reason that so many people were blind to that fact, that they coddled and cajoled him at every turn has everything to do with how Trump played to the nation's most racist underpinnings. Trump's easiest mark was the GOP which was already adept at employing racism to retain political power.
If the same statement could be proven true of Democrats in recent years, and it can't, Trump would have run as a surrogate of that party. He knew what levers to pull. And he knew where to find its most willing advocates in GOP leadership and among the party faithful who were already nurturing their constituents' anxiety about the changing demographics of the nation.
The most flagrant in the Capitol mob were buttressing for a second American Revolution. But this time, it won't be the British they oppose, but rather a nation where they do not like the racial makeup; with too many African Americans, Latinos and Asians in seats of power, with LGBTQ as an acronym of respect.
They gathered in D.C. to the siren call of "Save America." From whom do we need saving? That's the question that demands a reply.
Even the threads of bloviated and outright lies about nonexistent voter fraud were conjured by top Republicans years before Trump descended the escalator to announce his presidential candidacy. He just picked up the playbook and deviously set to work.
Much of it happened in my own beloved portion of the country, the Midwest. Kris Kobach of Kansas cut his political teeth on attacking migrant children who wanted to pay their college tuition at in-state rates. He then moved on to stirring notions about widespread voter fraud, which he was never able to prove existed. Not in Kansas. And not when he was elevated by GOP leadership into the national spotlight.
In recent months Republican leadership has shifted away from the likes of Kobach and his favorite playmate at the U.S.-Mexico border, Steve Bannon. They've become caustic to their own kind, embroiled in sleazy money grabs while trying to build a privately funded wall at the border of U.S. and Mexico.
And now, the GOP is busy twisting and turning, distancing and deflecting from its previous support of Trump.
Missouri's Sen. Josh Hawley is the new mark, for his role as an instigator and his unrelenting false claims of election fraud.
Honesty would require going deeper and ferreting out how race ran through some of the claims. Lies were plentiful about voting irregularities in cities with large populations of Black and Latino people.
Few wanted to discuss it. Instead, "What about BLM/antifa" became a quick refrain as the Capitol was under siege, with some people going so far as to claim it was those ideologies behind the marauders scaling walls, breaking windows and pushing their way past security. It was nonsense.
Trump supporters stormed the U.S. Capitol to stop the results of a fair election, one that has been upheld by the courts, had been recounted under state-governed procedures and the electoral votes were in the process of being certified by Congress.
Black Lives Matter rose up as this generation's reaction to centuries of deaths and discrimination.
The fact that so many Trump supporters seemingly can't or won't distinguish between the two illustrates the mental gymnastics so common when race must be considered.
Bear this in mind too; thousands who didn't gather in D.C., went to their statehouses to voice their support of Trump. That type of ardent fan base won't easily disperse.
Too many people, including elected officials and some journalists, dismissed or underplayed Trump's deeply embedded racism, his disregard for the outcome of the election, his flagrant stoking of conspiracy theories and his mental unraveling.
He was never fit to be our president. The leading argument to that point was his unrelenting use of racism as a method of drawing followers into his wake.
Soon enough, the White House will be rid of the man. But everything he churned, will still be with us.