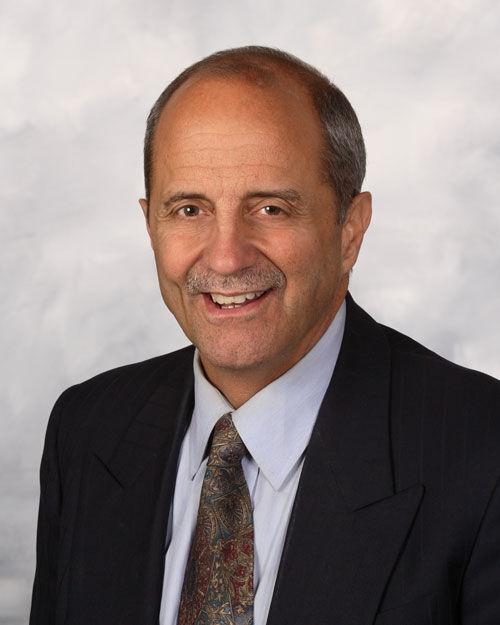 My father has been the single greatest influence in my life. He was combat decorated for valor in two foreign wars. He returned home and started a successful business. He served on Carlisle community boards all while loving and supporting his wife and children. He was, is and will be my hero.
I have been very blessed in life. As my father was nearing his time to pass, our family had the resources to place him in any skilled care facility we chose. It was our decision to take him to Claremont Nursing and Rehabilitation Center.
The decision was easy for us. Over several years I spent hundreds of hours on the floor at Claremont. I personally experienced the love, dedication, compassion and commitment by staff to every resident of the home. That was what we wanted for our father.
For 191 years in various names and structures, Claremont has been available as a resource to provide the same care our father received to every resident of Cumberland County. Most importantly, this care is available to every citizen of our county irrespective of their station or means. In my opinion Claremont is a sacred compact among generations as well as between those citizens of greater means and those of more modest resources. This says much about us as a community and the values we hold.
Recently, without engaging the public on this matter, the Cumberland County Board of Commissioners announced that it had hired a consulting firm to assist the board in reviewing proposals to sell Claremont to a private sector organization. In addition our County Controller weighed in expressing the opinion that Claremont should be sold.
This is understandable as providing skilled care nursing is extremely challenging and complicated and administering a single facility increases the challenge. In fact, it is every bit as challenging as what the residents of Claremont have done to give us the freedom and opportunities we enjoy today.
The aforementioned notwithstanding, there are two great concerns which I and many people with whom I have spoken share. The first is with a process which has not been transparent in which multiple elected officials have expressed undertaking a major policy initiative which the public was totally unaware of much less had the opportunity to be engaged and offer input.
The second is suggesting this step be taken while we are in the midst of the greatest public health crisis in a century. To add additional stress to both Claremont's residents, their families and staff at this time and under these circumstances is simply not advisable. Residents of Claremont are dying of COVID-19. Our dedicated staff is risking their health and possibly lives to care for them. Ecclesiastes 3:1 shares "To everything there is a season, and a time for every purpose under Heaven."
I respectfully request that the commissioners and controller immediately offer unambiguous assurances that no further consideration of selling Claremont will occur until the COVID-19 pandemic is over. At that time, if they wish to resume the discussion, they commit to a completely transparent process. That process should commence with no preconceived notions of what the final determination should be.
Most importantly it should include participation from Claremont's residents and their families, the dedicated staff and every Cumberland County citizen who wishes to participate.
We all are the owners of Claremont. Should this be done we will have a final outcome with the maximum probability of universal support.
Rick Rovegno is a former Cumberland County Commissioner and owns and operates Rovegno's of Carlisle, Rovegno Properties and Rovegno Real Estate Partners.
Catch the latest in Opinion
Get opinion pieces, letters and editorials sent directly to your inbox weekly!