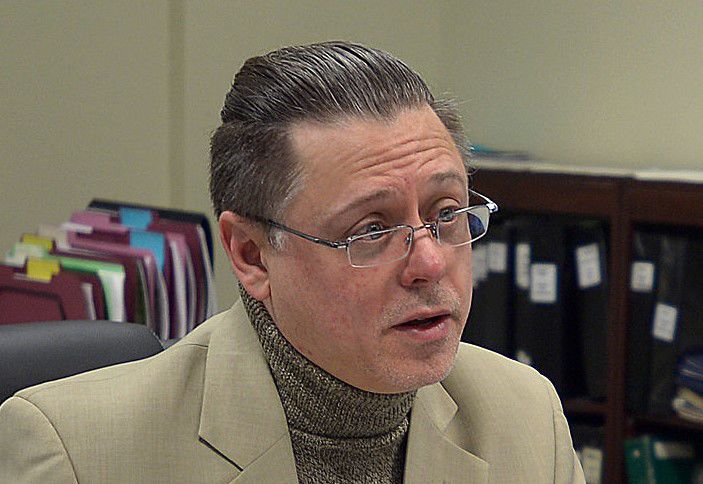 I hope this finds everyone safe, secure, and healthy at home. These are unprecedented times and we are all trying our best to help others as well as help ourselves. While we here at Bosler Library miss you all while we are closed, we know the critical importance of staying at home.
Here at the library we are closed until further notice, but that does not mean that there aren't ways you can use our services. We are doing our best to continue to provide resources for you while you wile away the hours at home. I encourage you to check out our Facebook page with daily postings that you might find useful. I also encourage you to visit our revised website that highlights resources you can use while at home.
In particular, I want to highlight the resource Tutor.com. This was unveiled in January and offers free online tutoring for students. With schools closed and children learning at home, now is a time to access this valuable resource. You can do this on our website www.boslerlibrary.org. There is a link in the left-hand menu bar.
The Cumberland County Library System has made modifications during this time of closure of all member libraries. These include:
Due dates for all materials dated March 14 and beyond have been extended. We will continue to monitor and extend loan periods as needed. Holds and inter-library loan items will wait for you.
Cumberland County Library System has adjusted its policy. If you owe less than $25, you can use all online resources and place holds.
You will not accrue additional fines while we are closed. You can pay existing fines here: https://www.cumberlandcountylibraries.org/Pay_Fines
I also want to mention that the Cumberland County Library System has developed a "digital access" card for any Pa. resident who does not have a Cumberland County library card already. If you, or someone in your life, do not have a library card already, you can read more about this, and apply for a card by clicking on the following link: https://www.cumberlandcountylibraries.org/
We are still accepting items in our book and media drops. These are being emptied and the items are being quarantined. This is a practice we may continue even after we re-open our doors. We are already working on other protocols that will be in place when we do open.
Currently, staff who are able are working from home. Only three employees may enter the library, and for only the most immediate of needs. These staff are taking all recommended precautions when in the building and are not in the building at the same time.
We also want to let you know that we are committed to our employees. While we are closed, our employees are being paid. We are doing our part to ensure that they are financially secure the best way that we can.
I want to thank you, our community, for the support and concern you have shown for the library over the last couple of weeks. Rest assured that we are doing everything we can to be safe, stay calm, and continue to provide as many resources as we can. We know many of you depend on us, and we depend on you. It is through your support and commitment to Bosler that we are able to make our way through these difficult times.
Jeffrey D. Swope is the Executive Director of Bosler Memorial Library in Carlisle.
Concerned about COVID-19?
Sign up now to get the most recent coronavirus headlines and other important local and national news sent to your email inbox daily.