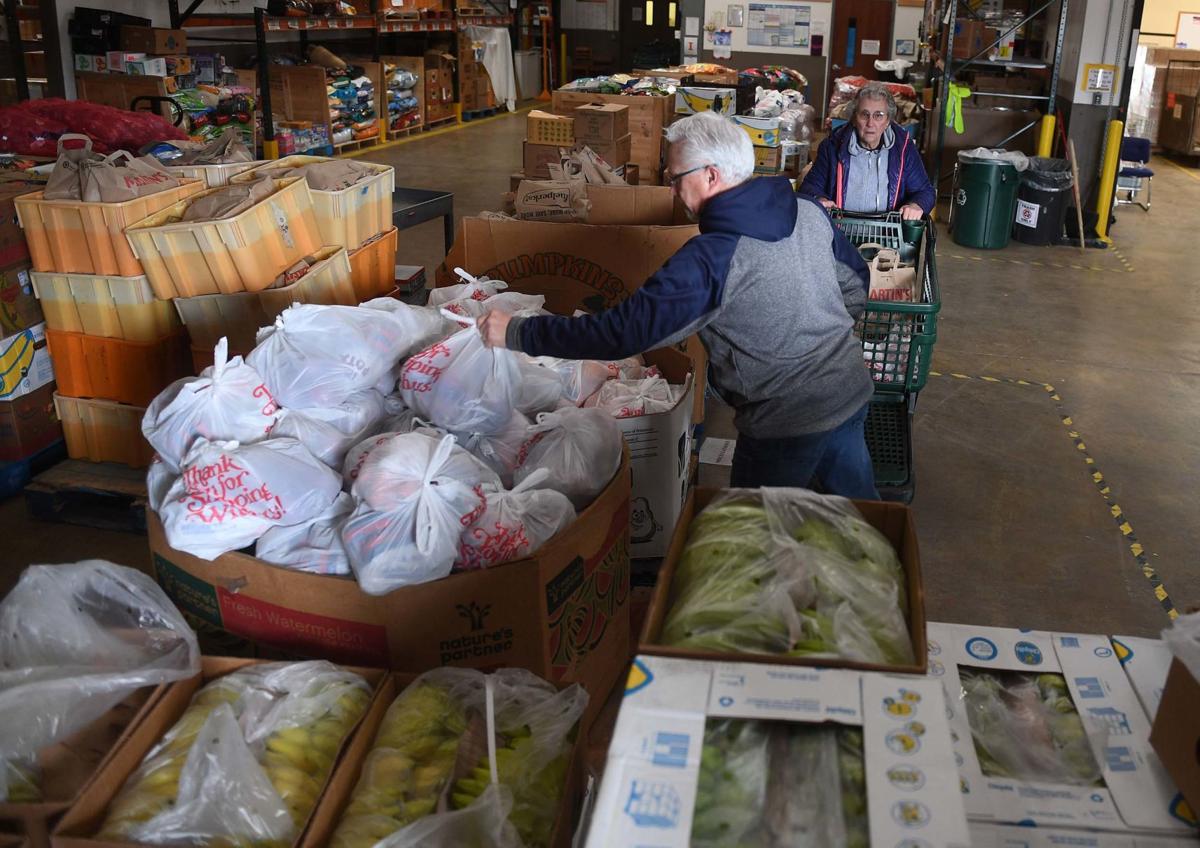 This is more than a story for us.
Coronavirus is more than a page view, an article or a Tweet.
This is about our lives, your lives and how they change now and moving forward.
As we enter into the second week of a more defined social distancing pattern in our communities in Cumberland County, we're where you are (or should be) with this whole virus thing — sitting at home, trying to figure out what it means.
And just like you, we don't have all the answers, which makes us anxious. We have no control. We just stay home.
What we do have is the opportunity to chase down facts (local government agency responses), numbers (Department of Health testing information), data (positive virus test results in the county) and valued opinions (from EMS officials and political leaders) and send them your way.
So we spend our days at home searching for and publishing all the details we can find and asking questions. Reporter Tammie Gitt was one of the first people in the area to develop an interactive map to track the virus test results in Pennsylvania and the county, which we posted on Cumberlink.com. Then she added an interactive timeline on Cumberlink to track how the virus has spread in the county.
Photographer Jason Malmont is out and about, working at a safe distance while providing photos of what everyday life now looks like in Cumberland County.
Managing editor Naomi Creason and reporter Zack Hoopes monitor the Department of Health reports on a daily basis, tracking and publishing information from trusted sources and explaining their processes.
And then there are the stories.
We can't get to them all, but we do our best to show the positive side of how a community responds to a crisis like this.
Sports editor Jake Adams and sports reporter Mallory Merda tell you about area athletes who turn from training to community action.
Joe Cress writes about teachers and school officials tackling online learning and providing food for students in need, as well as offering entertainment with online videos.
Gitt tells you about businesses facing immense challenges, nonprofits that need help, and families in the community trying to provide that help.
All along the way, we want to tell you what's open, what's closed and what government and health agencies advise us all to do. We've even added Brain Busters puzzles to our print edition every day to help you with your distractions, as well.
We do it because we live here with you and we're concerned, just like you, about our vulnerable population, our first responders and EMS workers, and our local health care providers. They face the biggest challenge as we move forward through this pandemic. They will respond and treat whatever this virus presents to us, our friends and our families. They will be pushed to the limit.
And we want them to succeed. We want the virus to be gone. We want a sense of normalcy.
So we want to do our part and keep you informed. We're all in this together as we stay 6 feet apart from each other and mostly cloistered in our homes, inventing new games, watching old "Cheers" episodes and cleaning out old cupboards.
Please follow along. We take pride in what we do as we document this moment in history — this is our history.
So keep sending your comments, your story tips and your feedback. We will track phone messages and monitor calls the best we can from our home bases, but know that email will always find us at our computers.
Jeff Pratt—jpratt@cumberlink.com
Naomi Creason—ncreason@cumberlink.com
Tammie Gitt—tgitt@cumberlink.com
Zack Hoopes—zhoopes@cumberlink.com
Joe Cress—jcress@cumberlink.com
Jason Malmont—jmalmont@cumberlink.com
Jake Adams—jadams@cumberlink.com
Mallory Merda—mmerda@cumberlink.com
Newsroom—frontdoor@cumberlink.com
Twitter—@cumberlink