Thanks to the beneficence of the Internal Revenue Service — and the fallout from COVID-19 — we half of Americans who pay federal income taxes …
Kudos to Wyoming Rep. Liz Cheney. Her House GOP leadership post hangs by a thread because she refuses to mouth Trump's Big Lie about a stolen …
'Banned in Boston" is a phrase that probably doesn't resonate with many people today. But there was a time when "Footloose" might as well have…
Scientific American describes my mother to a T.
The past year of the COVID-19 pandemic has provided each of us the opportunity to reflect on many facets of life in our community and society.…
The latest shot at the floundering nonprofit that was once the all-powerful National Rifle Association hit the organization point-blank.
Opinion: If there is one thing you learn from working in the world of things — whether it is farming, manufacturing or construction — it is th…
Episode 13: Also discussed is the role luck plays in our lives, and why some people rely more on superstitions and the supernatural instead of…
We don't know what the Biden years will ultimately look like, but one thing is pretty obvious, at least to me: It won't be a new New Deal, nor…
I've been hacked. Officially. Someone pretending to be me — go figure — has applied for unemployment benefits in my name.
The contrast between President Biden's first address to Congress last Wednesday night and the Republican response delivered by Sen. Tim Scott …
When the Nazis wanted to march through Skokie, Ill., many of the residents were horrified. A large percentage were Jewish, and some had been i…
During his anything-but-typical address to a joint session of Congress on Wednesday night, President Joe Biden used the word "democracy," over…
On paper, it appears to be the kind of lopsided contest that even the Vegas bookies won't take any action on — Representative Liz Cheney, a 54…
Joe Biden's first 100 days as president will be in the books Friday, and one thing is clear: Boring is a superpower.
"Power to the People" was a chant used by anti-war and civil rights protesters in the '60s. John Lennon wrote a song with that title in 1971. …
My recent trip to Florida was glorious for one simple reason: it was normal.
Nothing is more vital to serious thinking than the ability to make distinctions between superficially similar things. The gas pedal and the br…
Republican pollster Frank Luntz met last weekend with 17 vaccine-resisting Trump voters to better understand why they won't take the simple st…
The cost of construction materials has gone through the roof — if you can still afford a roof, which isn't very affordable right now.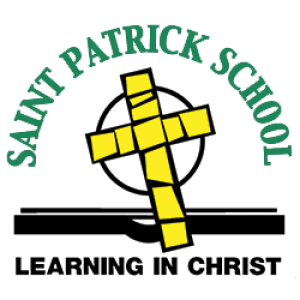 Giesswein Plastic Surgery
As graduation looms, my son Gideon has been named both salutatorian and Wittiest Boy of the Cornersville (TN) High School Class of 2021.
When you break it down, Donald Trump's trade policy was simple. "No more bad deals," he'd say while flexing America's economic muscle and brin…
President Biden has decided to end the war in Afghanistan. He feels it's time, and so do a lot of Americans.
Opinion: We can't always have a pleasant life. But we can have a meaningful life, because what makes a life meaningful is very different from …
Episode 12: Richard Kyte and Scott Rada also discuss the the FDA's decision to pause the Johnson & Johnson vaccine. And with graduation se…
The first question most people ask after mass shootings like the one last week at a FedEx facility in Indianapolis in which a 19-year-old male…
At a time when police are being attacked on all sides for brutality, racism, recklessness and all sorts of social sins and criminal acts, I he…