Stay in the know! Browse through opinions and analysis on today's hottest topics.
In recent months, Gov. Tom Wolf has become more vociferous in his push to legalize recreational marijuana.
I was once fired by an employer because they did not like the way that I tweeted.
The Democratic Party is often called the party of government. Ideologically, this is so obviously true it's not worth belaboring. There's noth…
President Biden has challenged those who oppose the Democrats' $1.9 trillion bill disingenuously dubbed "COVID relief," or the more deceitful …
After reading the article by Joseph Cress on "Officer Jordan patrolled the beat," and after hearing from the younger African American resident…
Joe Biden ran for president on a "return to normalcy." His challenge is that there are three competing definitions of normalcy for him to cont…
Opinion: I have never met a kind person I disliked, even if I disagreed with their politics or we had no interests in common.
Episode 8: Also discussed is whether boycotts are an effective tactic to get companies to change their policies and why we should consider inc…
Coffee. I need coffee. And sleep. And food.
Death is the one human experience that connects everyone, regardless of color, creed, class or bank account. The inequity comes only in its ma…
But by the grace of God I am what I am, and his grace toward me was not in vain. On the contrary, I worked harder than any of them, though it …
The man who picked me up at an airport too many years ago to recall the date asked if I had ever heard of a guy named Rush Limbaugh. When I sa…
Once upon a time – just a few weeks ago – Republicans in the great state of Texas were talking about seceding from the union. If memory serves…
The Republican Party is broken.
What is it about people who are successful in one field and believe that gives them credence to serve as an expert in a totally unrelated field?
In January, the world changed following closely behind the disruption of financial markets at the hand of individual investors.
It's February. It's cold. To fend off the winter blahs, I dream of one day retiring to a warm beach, where I'll stand in the surf, sipping bev…
One of my favorite allegories is the one about the frog in the pot of water, who got used to the slowing rising temperature of a warming pot a…
If only they could see it.


Giesswein Plastic Surgery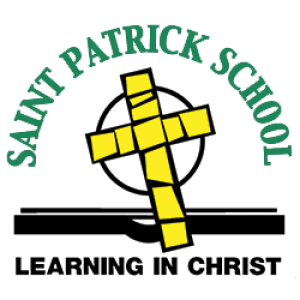 With the stroke of several souvenir pens that will likely end up on eBay, President Joe Biden recently enacted sweeping executive orders relat…
The House impeachment managers state in their brief: "Our constitutional system simply cannot function if the President, acting to extend his …
Whether you read these words before or after Presidents' Day 2021, be advised that I'm already thinking ahead to Presidents' Day 2071.
Republicans may come to rue the day they did not sanction Rep. Marjorie Taylor Greene.
If the second impeachment trial of Donald Trump were a play it would close after one performance. The plot is known, the outcome is certain, a…
Maybe now we can all step back and take a deep breath. We have a new president of the United States. Some folks are happy about it and some fo…
This year marks the 50th anniversary of Rogers' graduation from the War College in Carlisle.