Autumn has arrived — and it couldn't come soon enough.
The passing of Supreme Court Justice Ruth Bader Ginsburg gives conservatives and Republicans what they claim to have wanted since judicial act…
Realizing that Sept. 25 marks the 50th anniversary of the premiere of "The Partridge Family," I am reminded that time moves more swiftly than …
As the coronavirus pandemic continues to shape the work of America's healthcare systems, our nation's medical communities have been at the cor…
San Francisco residents will vote on a measure in November to allow teenagers as young as 16 to vote in local elections.
Most of us remember the popular children's song, "The Wheels on the Bus." When we were kids, we sang it with our friends as we rode a yellow b…
As ambivalent as I am about a Donald Trump victory — or, for that matter, a Joe Biden one — there is one scenario I would enjoy: What if Trump…
What were you doing the night of Saturday, March 19, 1977?
Joe Biden's seven point national average lead over President Trump is holding fairly steady. But with his margins in several key battleground …
Relax. This is not a column on the efficacy of wearing masks. Who has the energy anymore?
In American law, criminal negligence is conduct in which a person ignores a known or obvious risk, or disregards the lives and safety of others.
Am I in Hell, or just L.A.?
If I've heard it once, I've heard it more times than my math skills will allow, "This school year is going to be like no other."
The cable networks, including Fox News, could talk of little else Labor Day weekend but the Atlantic magazine piece by Jeffrey Goldberg allegi…
Who is a moderate now? Who's a centrist?
A number of Northern California wildfires sent a thick, sometimes orange-glowing haze over the state Wednesday that left the Bay Area in an ee…
Tom Purcell is a Pittsburgh Tribune-Review humor columnist and is nationally syndicated exclusively by Cagle Cartoons Inc.
Before I decided to tackle this topic, I had a moment's hesitation. Is the fact that Nancy Pelosi decided to get her hair done really an issue…
The nonpartisan Congressional Budget Office reports the American government will soon reach a debt level equaling its entire gross domestic pr…
"How was your vacation?" used to be the standard query at Labor Day. Not this year.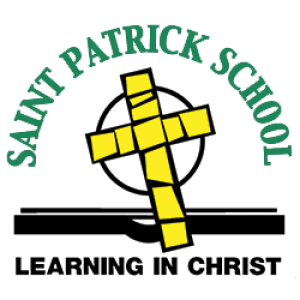 Giesswein Plastic Surgery

Two of Gov. Tom Wolf's latest restrictions on restaurant and venue industries put hundreds of thousands of people out of work and caused count…
Last week, a mob of white protesters swarmed a white woman eating dinner in the Adams Morgan neighborhood of Washington, D.C. Video of the bul…
More than 16 hours of political conventions over two weeks boiled down to a single word: fear.
The ouster of Liberty University president Jerry Falwell Jr. over allegations of sexual misconduct and other behavior that falls short of the …
The version of the U.S. that the Republican party pressed on throughout its convention and will undoubtedly use as a playbook until November, …
The two political conventions are finally over. To paraphrase Charles Dickens, one convention promoted the best of times, the other the worst …