It may be the sort of birthday where someone shouts, "50 candles blazing on the cake? Are you crazy? Why don't we just fill a pinata with cow …
In 1965, William F. Buckley, the founder of National Review magazine and, as much as anyone, of modern American conservatism, ran for mayor of…
We know that everyone is weary of COVID-19. Trying to prevent the spread of this virus has changed our day-to-day lives. However, handwashing,…
In the suburbs of Philadelphia, Montgomery County's Board of Health issued an order by unanimous vote last week to shut down all in-person lea…
I have loved song lyrics since briefly flirting in my teens and early 20s with a career in musical comedy, settling instead for journalism aft…
My family canceled Thanksgiving this year — my favorite holiday since I was a kid.
I wrote "Freedom and Independence Day 2020" in July. I asked for your indulgence in re-crafting my thoughts for this current season.
The Trump legal team's move over the weekend to distance itself from attorney Sidney Powell as it seeks to overturn the Nov. 3 election result…
The good news for Ohio Gov. Mike DeWine is that much of Ohio's rural areas have strong followers of President Trump. The bad news for DeWine i…
Recently, the nation's leading infectious disease expert and Bummercloud in Chief, Dr. Anthony Fauci, expressed concerns over families gatheri…
Are you a faithful Christian who is concerned about empty pews — and the steadily decreasing impact of Christianity on the social fabric?
One good rule of thumb is to judge parties and politicians by their priorities. Politicians often pretend to be for every good thing under the…
Why are Americans so polarized right now? I'm not sure what the answer is, and I'm not sure it matters that much. What defines us is not so mu…
As Pennsylvania legislators begin looking under the Commonwealth's cushions for enough spare change to plug a state budget gap that could be h…
Topics discussed include confirmation bias, the role social media plays in how we consume information and the important questions we need to a…
Ray Charles famously sang, "I said Georgia / Ooh Georgia / No peace I find."
Everywhere one looks there are warning signs, from labels on cigarette packs warning that smoking causes cancer, to ridiculous labels on therm…
My father has been the single greatest influence in my life. He was combat decorated for valor in two foreign wars. He returned home and start…
As challenging a year as 2020 has been, we still should be thankful that it has been the best year in human history to be alive.
I did not expect President Donald Trump to take his loss gracefully, but I have to admit I did not expect to see my Republican colleagues in t…

Giesswein Plastic Surgery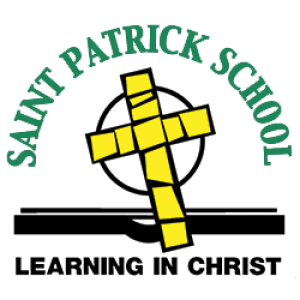 As your host, I have gathered a cornucopia of genuine Thanksgiving trivia, thanks to "Good Housekeeping" magazine and other sources.
A Jewish friend, truly perplexed, asked this about Latinos who voted for Donald Trump: "Isn't that like a Jew voting for Hitler?"
Donald Trump is trying to win the election with every court challenge and tweet he can muster, but he doesn't really care how many votes he an…
Thanks to COVID-19, U.S.-China relations are probably at their lowest point in half a century. However, most people don't realize the relation…
Evangelical Christians have unquestionably been a loyal and largely unmovable base of support for President Trump since he has been in office …
Here's something you probably won't hear from either the left or the right: West Virginia Sen. Joe Manchin is a much more important and influe…
If anyone out there still thinks voting is a waste of time, I can quash that canard with two words: Vivek Murthy.