(BPT) - After altering travel plans for over a year, families across the country are ready to satisfy their wanderlust again. With an eye on s…
(StatePoint) If you're like many Americans, your family has spent the past year discovering -- or rediscovering -- the joys of vacationing in …
(BPT) - As vacation destinations reopen across the country and the busy summer travel season approaches, the hospitality industry is poised fo…
(NAPSI)—Imagine if you had to celebrate your birthday not on the actual day but on one decided by the government.Surprisingly, that's just wha…
(BPT) - After a devastating pandemic kept us in our homes for over a year, wanderlust is at an all-time high and more Americans are starting t…
(BPT) - Springtime has finally arrived and for many that means engaging in a little spring cleaning. Traditionally, this entails a deep home c…
(BPT) - Not surprisingly, Americans sharply reduced the overall number of trips they took in 2020, according to the U.S. Bureau of Transportat…
(BPT) - We've spent the past year bookmarking the travel excursions of our dreams and now our next flight finally seems to be in sight. We're …
(BPT) - Panama has long been regarded as the 'Bridge of the World' connecting the Americas, and its unique location provides visitors with the…
(NAPSI)—The National Center for Health Statistics estimates 4 million babies will be born this year. If you're having one of them, congratulat…
(BPT) - Summer vacation planning is already in full swing and it appears the great outdoors are calling. According to travel site Expedia.com,…
(BPT) - After months of cautionary travel and shelving vacation plans, people, especially those with families at home, are researching how the…
(BPT) - After a year of being stuck at home, many could use a change of scenery and a much-needed escape from the monotony of day-to-day life …
(BPT) - The pent-up global demand for travel is undeniable. Travelers around the world are anxiously awaiting the opportunity to pack a suitca…
(BPT) - Searching for a great, educational road trip that also helps you and your family learn about the rich history of African Americans? Lo…
(BPT) - Searching for a great, educational road trip that also helps you and your family learn about the rich history of African Americans? Lo…
(BPT) - Have an RV, campervan or trailer sitting idle in your driveway? While you may have originally intended to use your RV throughout the y…
Sorry, but your browser does not support the video tag.
(BPT) - For 100 years, Hot Springs National Park has provided a peaceful and enjoyable getaway for millions of Americans. Originally establish…
(BPT) - Which area has the worst roads in North America? It's a dubious honor with many contenders.
(StatePoint) The pandemic has changed the way we work, learn and socialize, so it's no surprise that it's also changed the way we think about …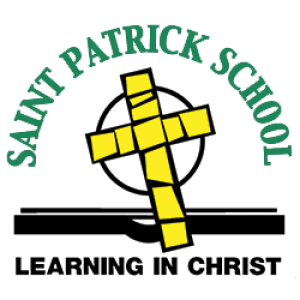 Giesswein Plastic Surgery
(BPT) - Where the Chesapeake Bay meets the Atlantic Ocean, the vibrant coastal city of Virginia Beach is where you'll find warm, inviting wate…
(BPT) - It is an indisputable fact that the COVID-19 pandemic changed a lot about Americans' daily lives, including relationships with vehicles.
(BPT) - What gets your heart racing when you imagine traveling? Challenging yourself physically in a beautiful landscape, or catching a glimps…
(BPT) - While you're staying at home and doing your best to be safe during a pandemic, there's one thing you shouldn't have to compromise on —…
(BPT) - While it's hard to know what's around the corner, many travelers with wanderlust are thinking about heading for the horizon in 2021. A…
(BPT) - First families throughout history have welcomed pets into the White House. That's no surprise, considering that more than 60 percent o…
Sorry, but your browser does not support the video tag.