(BPT) - As with everything, there is myth and truth. Pediatric dentistry is certainly no exception and when it comes to navigating oral health…
(BPT) - If you're having trouble getting or staying pregnant, know that you're not alone. In honor of National Infertility Awareness Week, CCR…
(BPT) - It is estimated that 81% of drivers read and type text messages while driving, 70% use social media while driving and 50% say their sm…
(StatePoint) The COVID-19 pandemic has changed many things about living with chronic conditions such as irritable bowel syndrome (IBS), which …
(BPT) - The stresses of the past year have many adults turning to yoga. Many first step on the mat with a desire for stress relief, flexibilit…
(NewsUSA) - With summer right around the corner, spring is a great time to get started on your health and wellness goals like moving more and …
(Family Features) The spring season and warmer months are typically all about renewal and evaluating things that may no longer serve you, such…
(Family Features) Whether you're racing against the waves or quietly floating with a pole in hand, a day on the water is hard to beat. However…
(Family Features) Spring brings plenty of reasons to celebrate, from holidays to weddings to baby showers. Even a just-because al fresco brunc…
Ways to have career conversations with kids
(Family Features) By plane, boat and foot, 2 billion COVID-19 vaccines are making their way to some of the most remote corners of the globe as…
Learn how stimulus payments and unemployment may impact your tax refund
(Family Features) The spring season not only signifies the start of rain showers, colorful flowers and more outdoor activities, it also brings…
(Family Features) Building an appreciation for history is one way to help kids understand and connect with the world around them. History not …
(Family Features) Even before COVID-19 limited social contact with friends, family and colleagues, many adults experienced loneliness and depr…
(BPT) - Do you have trouble falling asleep? Do you wake up with a stiff neck, back pain, sore shoulders and more? Your mattress may be the cau…
(NewsUSA) - - Tomar el control de tu salud cardíaca mediante el monitoreo de algunos números de salud básicos puede contribuir a una vida más …
(BPT) - Do you have trouble falling asleep? Do you wake up with a stiff neck, back pain, sore shoulders and more? Your mattress may be the cau…
(NewsUSA) - - Tomar el control de tu salud cardíaca mediante el monitoreo de algunos números de salud básicos puede contribuir a una vida más …
(StatePoint) Silicosis, a type of lung disease caused by breathing in tiny bits of silica, mainly affects workers in jobs such as construction…
(Family Features) For people living with age-related macular degeneration (AMD), everyday activities such as cooking, driving or reading can b…
(BPT) - You probably know that tracking your cycle can boost your odds of conceiving. Or that taking a prenatal vitamin can improve your baby'…
(BPT) - From the longer daylight hours to the start of the growing season, spring is undoubtedly on the way. Anyone suffering from cabin fever…
Sorry, but your browser does not support the video tag.


Giesswein Plastic Surgery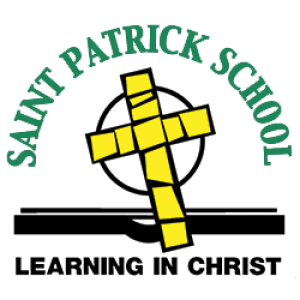 (StatePoint) Experts predict allergy season to be exceptionally severe this spring, according to the Allergy & Asthma Network. Rising glob…
(NewsUSA) -This year's baseball season may not be completely back to normal, but it is getting closer, and fans are feeling positive.
(BPT) - When the pandemic started, you may have had the best intentions of using your time to get fit. However, with a variety of challenges f…
(BPT) - If you're leaning towards a more plant-based diet, chances are you're focusing on the health benefits. Many health-conscious people to…
(Family Features) On average, someone in the United States dies from cardiovascular disease (CVD) every 36 seconds, approximately 2,380 deaths…
(Family Features) Among the many struggles of the pandemic are finding ways to grieve and honor a loved one who has died under the constraints…
(Family Features) The National Heart, Lung, and Blood Institute (NHLBI) of the National Institutes of Health recently updated national guideli…