LONDON — Paul McCartney and Ed Sheeran are among more than 1,500 musicians asking the British government to step in and save the country's wor…
ANKARA, Turkey (AP) — Turkey's highest administrative court on Thursday began considering a request to turn Istanbul's iconic Hagia Sophia, wh…
BEIJING (AP) — China accused India on Thursday of improperly disrupting activity by Chinese companies in the midst of tensions over a border clash.
NEW DELHI (AP) — India's number of coronavirus cases passed 600,000 on Thursday with the nation's infection curve rising and its testing capac…
MOSCOW (AP) — Almost 78% of voters in Russia have approved amendments to the country's constitution that will allow President Vladimir Putin t…
SPIELBERG, Austria (AP) — Four months after the opening race was called off at the last minute, the Formula One season finally gets underway t…
Asian stock markets followed Wall Street higher Thursday as hopes for development of a coronavirus vaccine competed with concern about rising …
SEOUL, South Korea — South Korea says it has confirmed 54 more COVID-19 cases as the coronavirus continues to spread beyond the capital region…
LANSING, Mich (AP) — Michigan Gov. Gretchen Whitmer said Wednesday that she was closing indoor seating in bars in parts of the state, includin…
BEIJING (AP) — China has demanded staff and business information from four U.S. media companies including The Associated Press in what it call…
LONDON (AP) — From Tokyo to Brussels, political leaders have swiftly decried Beijing's move to impose a tough national security law on Hong Ko…
HONG KONG (AP) — When Hong Kong media tycoon Jimmy Lai arrived in Hong Kong at age 12, the city felt like heaven to him, brimming with hope an…
CARACAS, Venezuela (AP) — Venezuelan officials announced Wednesday that congressional elections will be held on the first Sunday in December t…
LIMA, Peru (AP) — Blocks-long lines formed at bus stops, food markets and shopping centers in Peru's capital Wednesday as people left their ho…
LONDON (AP) — Prince Harry stressed the need to tackle institutional racism during a speech he recorded for Wednesday's ceremony for the Diana…
LOUISVILLE, Ky (AP) — Taking the offensive after her narrow primary win, Democratic Senate nominee Amy McGrath challenged Senate Majority Lead…
LONDON (AP) — Public health experts on Wednesday criticized the U.S. for securing a large supply of the only drug licensed so far to treat COVID-19.
LONDON (AP) — Britain announced Wednesday that it was extending residency rights for up to 3 million Hong Kongers eligible for the British Nat…
THE HAGUE, Netherlands (AP) — The Netherlands marked 157 years since the country abolished slavery on July 1, 1863, with a solemn event in Ams…
AMSTERDAM (AP) — It wasn't quite business as usual Wednesday as Amsterdam's red-light district emerged from coronavirus lockdown, but it was close.

Giesswein Plastic Surgery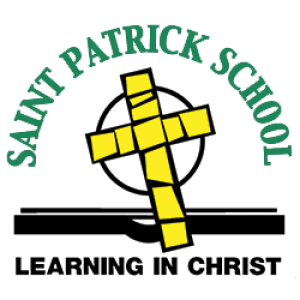 MIAMI (AP) — With the coronavirus keeping Americans at home during the summer, countries south of the U.S. border are bracing for an economic …
MEXICO CITY (AP) — Mexico celebrated the implementation of a new free trade agreement with Canada and the United States that it hopes will lea…
VENICE, Italy (AP) — Catherine Deneuve plays an icon of French cinema in "The Truth." She even chose her own middle name, Fabienne, for her ch…
SAN JUAN, Puerto Rico (AP) — Puerto Rico awoke to a new budget approved early Wednesday that largely suspends austerity measures and governmen…
MOSCOW (AP) — Russian voters approved changes to the constitution that will allow President Vladimir Putin to potentially hold power until 203…
MEXICO CITY (AP) — For the first time in almost a century, Mexico has cancelled its professional baseball season, the Mexican Baseball League …
Astronauts performed their second spacewalk in under a week to replace old batteries outside the International Space Station. Commander Chris …