NEW DELHI (AP) — India's coronavirus cases jumped by another 96,424 in the past 24 hours, showing little sign of leveling.
LISBON, Portugal (AP) — Two of Spain's biggest banks said Friday they were merging, pushed together by a need to weather tough economic times …
TOKYO (AP) — Global shares were mixed on Friday as investors weighed the uncertainties around global economic outlook and a new rise in corona…
KARA TEPE, Greece (AP) — Police on the Greek island of Lesbos on Friday resumed relocating migrants rendered homeless when fires ravaged the c…
An official with Poland's conservative governing party said Friday that the country's right-wing government coalition has collapsed.
LONDON (AP) — Van Morrison has never been one to hold back over the years. Why start now?
TAIPEI, Taiwan (AP) — China's military sent 18 planes including fighter jets over the Taiwan Strait in an unusually large show of force Friday…
NICOSIA, Cyprus (AP) — France on Friday backed Cyprus' calls for the European Union to consider imposing tougher sanctions on Turkey if the Tu…
KYIV, Ukraine (AP) — Belarus' borders with Poland and Lithuania remained open Friday despite the nation's president declaring they would be cl…
GENEVA (AP) — World Trade Organization member countries on Friday trimmed a list of candidates vying to become the next director-general from …
GENEVA (AP) — A representative of Belarus, backed by Russia, China and Venezuela, tried and failed to limit speeches as the U.N.'s top human r…
Speaking to CNN's David Culver in Beijing, China, the outgoing US Ambassador to China Terry Branstad denounced Beijing's initial handling of c…
BRUSSELS -- The EU Commission has finalized a deal with Sanofi and GSK allowing its 27 member states to buy up to 300 million doses of a poten…
The outgoing United States Ambassador to China has denounced Beijing's initial handling of the coronavirus, saying that "what could have been …
NEW DELHI (AP) — Apple announced Friday that it will launch its first online store in India next week, as it seeks to increase sales in one of…
CANBERRA, Australia (AP) — The Australian government on Friday announced a 5 million Australian dollars ($3.7 million) grant to the national n…
PARIS (AP) — U.S. Open champion Naomi Osaka has pulled out of the French Open because of an injured left hamstring.
TOKYO (AP) — Asian shares were slightly higher Friday despite some investor attention shifting again to the uncertainties in global economies …
WELLINGTON, New Zealand — New Zealand has reported no new confirmed cases of the coronavirus for the first time in more than five weeks as hop…
KYIV, Ukraine (AP) — Belarus' president, beleaguered by six weeks of mass protests demanding his resignation, on Thursday announced he was put…

Giesswein Plastic Surgery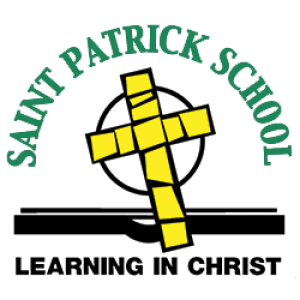 TAIPEI, Taiwan (AP) — U.S. Under Secretary of State Keith Krach arrived in Taiwan on Thursday for the second visit by a high-level American of…
UNITED NATIONS (AP) — U.S. Ambassador Kelly Craft had lunch Wednesday with Taiwan's top official in New York, a meeting she called "historic" …
LANSING, Mich (AP) — Gov. Gretchen Whitmer's office said Thursday her requirement that athletes wear masks applies to Big Ten football in Mich…
PARIS (AP) — The Paris public prosecutor's office opened an investigation Thursday into video clips and songs by popular French rapper Freeze …
WARSAW, Poland (AP) — Poland's justice minister accused the European Union of waging an "attack on democracy" after the European Parliament pa…
PRISTINA, Kosovo (AP) — Kosovo war veterans said Thursday that war crime files inexplicably sent to their office have been returned to a speci…
TALLINN, Estonia (AP) — A European court ruled Thursday that Finnish authorities failed to perform their duty of diligence by not confiscating…