GAZA CITY, Gaza Strip (AP) — Israel killed a string of senior Hamas military figures Wednesday and pounded three multistory towers as it hamme…
LONDON (AP) — U.K. Prime Minister Boris Johnson apologized Wednesday for the deaths of 10 civilians during military operations half a century …
BENI, Congo (AP) — When Shekinah was working as a nurse's aide in northeastern Congo in January 2019, she said, a World Health Organization do…
A surprisingly big jump in inflation last month knocked the stock market lower again as investors worry that the economy may bounce back too f…
PARIS (AP) — France's long-standing debate over the Muslim headscarf has landed in a local political race, giving it a national message, with …
LONDON (AP) — British Prime Minister Boris Johnson's office said Wednesday that a court order against Johnson over an allegedly unpaid debt is…
LONDON (AP) — British Prime Minister Boris Johnson confirmed Wednesday that an independent public inquiry into the handling of the coronavirus…
RALEIGH (AP) — State and federal officials are scrambling to find alternate routes to deliver gasoline in the Southeast U.S. after a hack of t…
Watch the incredible drone footage a nature photographer captured of Iceland's Fagradalsfjall volcano erupting.
LONDON (AP) — Former Bosnian Serb leader Radovan Karadzic, sentenced to life for war crimes and genocide, will serve his sentence in a U.K. pr…
PARIS (AP) — A French court on Wednesday ordered Air France and plane maker Airbus to stand trial for manslaughter in the 2009 crash into the …
NEW YORK — Federal health advisers are meeting to issue recommendations on how to vaccinate kids as young as 12 with the Pfizer COVID-19 vaccine.
ATHENS, Greece (AP) — Europe's top human rights body has expressed "deep concern" at persistent allegations that Greek authorities have on sev…
GAZA CITY, Gaza Strip (AP) — Israeli airstrikes bring down massive Gaza City high-rise building in latest escalation.
SAINT-REMY-LES-CHEVREUSE, France (AP) — Poland's prime minister says he's given instructions for the government to buy a house in France where…
This incredible footage shows the eruption of Iceland's Fagradalsfjall volcano. Captured by nature photographer and photography guide Erez Mar…
lames and smoke billow following early morning Israeli strikes on Gaza City. Palestinian militants and the Israeli army exchanged a barrage of…
JERUSALEM (AP) — Israeli army says soldier was killed in missile attack, first military death in 3 days of fighting with Hamas.
TOKYO (AP) — A full-page newspaper ad says Japanese will be "killed by politics" because the government is forcing them to endure the pandemic…
BRUSSELS (AP) — European lawmakers are planning to return to Strasbourg for their June plenary session as the coronavirus situation improves, …


Giesswein Plastic Surgery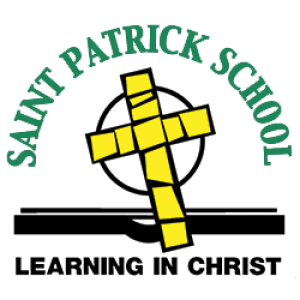 LONDON (AP) — U.K. Foreign Secretary Dominic Raab on Wednesday urged global cooperation to combat cyberattacks by "hostile state actors" and c…
MADRID (AP) — A Spanish foundation awarded Serbian performance artist Marina Abramovic one of the European nation's most prestigious awards fo…
LONDON (AP) — The British economy contracted by a quarterly rate of 1.5% in the first three months of 2021, a relatively modest contraction gi…
BRATISLAVA, Slovakia (AP) — Slovakia's health minister says he plans to keep AstraZeneca in the country's vaccine arsenal, speaking a day afte…
BERLIN (AP) — The German government passed a new law on Wednesday making hate-motivated insults a criminal offence that can be punished with a…
GAZA CITY, Gaza Strip (AP) — Hamas says Israeli airstrike killed Gaza City commander, highest-ranking militant to be killed since 2014 war.
BRUSSELS (AP) — In the latest setback to European Union efforts to tackle corporate tax avoidance, a court on Wednesday annulled a ruling by t…