SEOUL (AP) — K-pop band BTS has earned its first Grammy nomination, a long-awaited feat for the South Korean act that has been reshaping the g…
MADRID (AP) — At least eight people died after a migrant boat carrying more than 30 people hit rocks close to a small port on Lanzarote in the…
"I knew, as I clutched my firstborn child, that I was losing my second," she wrote in a New York Times opinion piece published today.
ZAGREB, Croatia (AP) — ZAGREB, Croatia — Croatia has registered a record number of daily coronavirus cases as authorities consider additional …
Europe remained the biggest global contributor to new Covid-19 cases and deaths in the past week, the World Health Organization (WHO) said, de…
PARIS (AP) — With domestic violence on the rise amid the coronavirus pandemic, activists are holding protests Wednesday from France to Turkey …
SEOUL, South Korea (AP) — South Korea says 60 new army recruits at a boot camp have tested positive for the coronavirus in the military's larg…
KUALA LUMPUR, Malaysia (AP) — Malaysia's Top Glove, the world's largest maker of rubber gloves, said Wednesday that supply disruptions at its …
BANGKOK (AP) — Pro-democracy demonstrators in Thailand on Wednesday again took to the streets of the capital, even as the government escalated…
BERLIN (AP) — A car crashed into the front gate of the building housing German Chancellor Angela Merkel's offices on Wednesday morning, but th…
LONDON (AP) — With major COVID-19 vaccines showing high levels of protection, British officials are cautiously — and they stress cautiously — …
JAKARTA, Indonesia (AP) — Indonesia's anti-corruption commission said it arrested the country's fisheries minister on Wednesday amid an invest…
LONDON (AP) — Scotland has unanimously passed legislation that will make period products freely available to all women, which according to cam…
Meghan, Duchess of Sussex, has revealed she suffered a miscarriage in July 2020 in an opinion piece written for the New York Times. CNN's Max …
LONDON (AP) — Britain's Treasury chief, Rishi Sunak, is being urged to resist calls to cut the proportion of money the government allocates to…
LONDON (AP) — The Duchess of Sussex has revealed that she had a miscarriage in July, giving a personal account of the traumatic experience in …
BRUSSELS (AP) — The European Union on Wednesday committed to be "creative" in the very final stages of the Brexit trade negotiations but warne…
TOKYO (AP) — Global shares mostly rose Wednesday after the Dow Jones Industrial Average closed above 30,000 points for the first time despite …
BEIJING (AP) — China on Wednesday demanded India rescind a ban on more Chinese mobile phone apps amid tension between Beijing and other govern…
MEXICO CITY (AP) — Tampa Bay Rays outfielder Randy Arozarena has been arrested in Mexico's Yucatan state for a situation involving an apparent…

Giesswein Plastic Surgery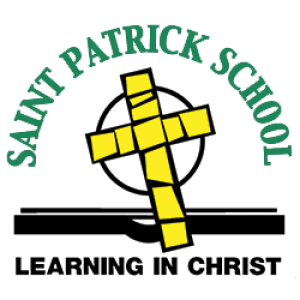 TOKYO (AP) — Asian shares rose Wednesday after the Dow Jones Industrial Average closed above 30,000 points for the first time despite an ongoi…
BEIJING (AP) — China has stirred controversy with claims it has detected the coronavirus on packages of imported frozen food.
NASHVILLE, Tenn. — Tennessee's governor says that once coronavirus vaccines become available, they will be optional in the state's K-12 public…
GENEVA (AP) — The European Union, the United States and other donors on Tuesday pledged billions in new funds for Afghanistan, hoping to salva…
People in France will be able to go back to their favorite shops and attend religious services again next week after a month of partial virus …
LONDON (AP) — British authorities gave the green light Tuesday to holiday reunions, relaxing restrictions on social mixing over Christmas and …
MOSCOW (AP) — Russia released new results Tuesday claiming its experimental COVID-19 vaccine was highly effective, and promised it would cost …