Spooky season is almost upon us — and this year it will be a little bit spookier.
Every three years, two full moons will occur within the same month. This is because the lunar cycle and calendar year are not perfectly synchronized.
Of all the hazards that hurricanes bring, storm surge is the greatest threat to life and property along the coast. But what exactly is storm surge?
Bird formations have inspired researchers conducting tests to see if flying aircraft close together could make use of "wingtip vortex" effect …
Reindeer herders in a Russian Arctic archipelago have found an immaculately preserved carcass of an Ice Age cave bear, researchers said Monday.
Hurricane Sally, one of four storms churning simultaneously in the Atlantic, closed in on the Gulf Coast on Monday with rapidly strengthening …
A huge chunk of Greenland's ice cap, twice the size of Manhattan, has broken off in the Arctic. Scientists say it's evidence of rapid climate change.
Examples of two types of continental shelf and the effect on storm surge.
Two telescopes in Hawaii and Chile spotted in Venus' clouds the chemical signature of phosphine, a gas that on Earth is only associated with life.
The 13 unopened coffins, which were found piled on top of each other in a well nearly 40-feet deep are so well preserved that the original det…
These are the "Star Wars"-inspired home goods you're looking for — from a Baby Yoda Bluetooth speaker to a Darth Vader oven mitt.
It would be just one of many exoplanets found outside of our solar system that resemble the weird and wonderful planets of Star Wars.
A Russian TV crew flying over the Siberian tundra this summer spotted a massive crater — at least the ninth spotted in the region since 2013.
Astronomers have detected the signal from a long-ago violent collision of two black holes that created a new one of a size never seen before.
It's that time of year when the air gets a little cooler, pumpkin decor pops up across stores, and the Corn Moon fills the sky.
Astronomers have detected the signal from a long ago violent collision of two black holes that created a new one of a size that had never been…
Before the coronavirus, an average of more than one million people were traveling by plane at any given time. The pandemic reduced the number …
COVID-19 may have messed up school and shut down a lot of entertainment venues. But you can still brighten things up by doing a little stargaz…
Stacker scoured thousands of images looking for stunning examples of togetherness in the vast animal kingdom.
Researchers have identified 50 new planets using artificial intelligence, marking a technological breakthrough in astronomy.


Giesswein Plastic Surgery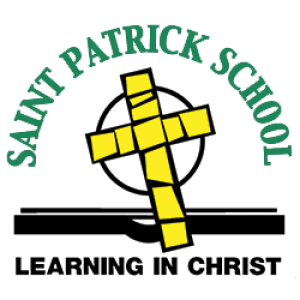 In celebration of NASA's successful launch of its Perseverance rover to Mars, Stacker has compiled a number of Jeopardy questions relating to …
Some people are worried about "sky pollution" and "space junk." But despite the drawbacks, there are plenty of good reasons to like satellites…
Simultaneous explosions of stars, called supernovae, may have led to one of Earth's mass extinctions 359 million years ago, according to new research.
As long as humans have been around, they've been dealing with bedbugs. But it turns out that our oldest ancestors knew how to deal with pests.
Researchers with Ohio State University say the glaciers that cover much of Greenland are 'past the tipping point', and can no longer be saved,…
Scientists studying the body of a preserved Ice Age puppy have made an unexpected discovery — a piece of what could be one of the last woolly …
Paleontologists determined that bones found on the Isle of Wight were from the neck, back and tail of a dinosaur "previously unknown to science."