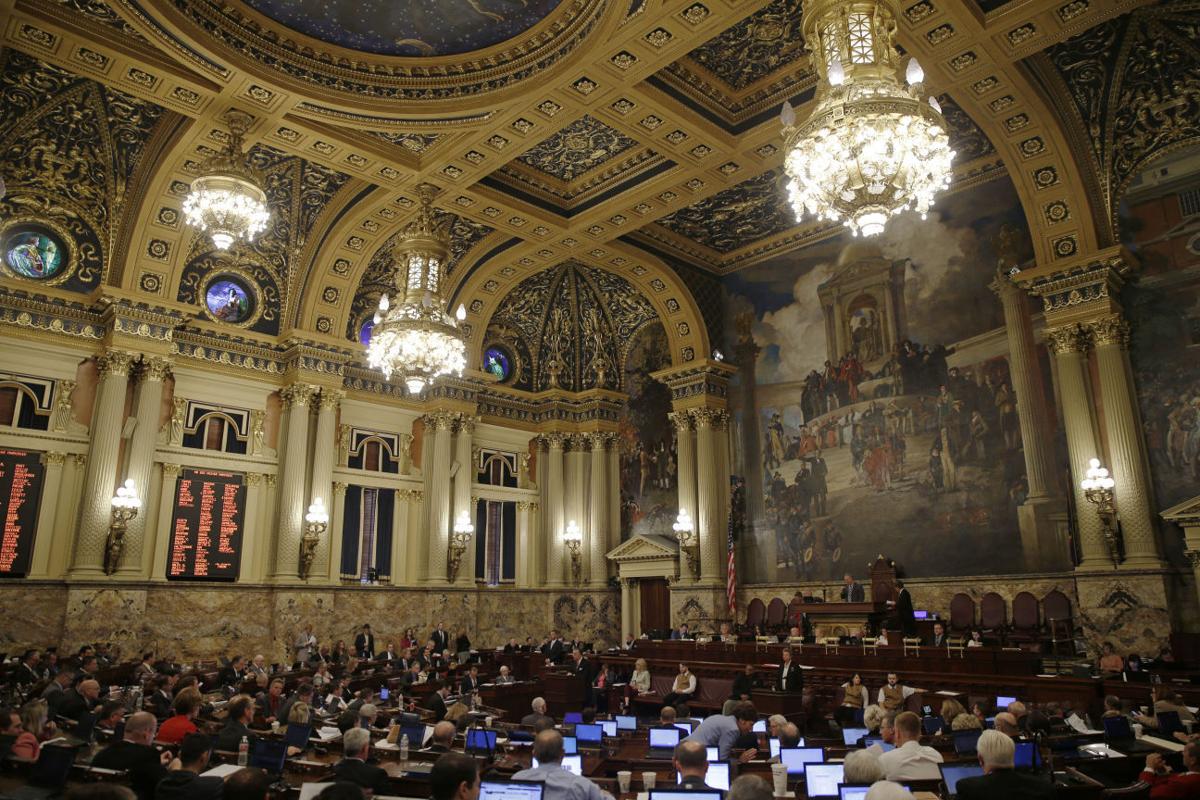 With a little patience, we could soon have a voice in cost-savings for our state government.
The Sentinel on Sept. 1 published a state-mandated public notice on proposed amendments to the Constitution of Pennsylvania. It included Joint Resolution 2016-1, an amendment to reduce the size of the Legislature, the second largest state legislature in the country after New Hampshire at a staggering 424 members. Pennsylvania has the third largest legislative staff in the U.S. at 2,358 employees, following New York (2,865) and Texas (2,359), according to the National Conference of State Legislatures.
It's a no-brainer as far as we are concerned, and well worth paying attention to the lengthy process required for the change.
The House (139-56 vote) and Senate (43-6 vote) this past year approved House Bill 153 to reduce the number of representatives in the House from 203 down to 151. There has been no corresponding measure to date for reducing the 50-member Pa. Senate.
This isn't the first bill proposed to reduce the Legislature, but it's sponsor, state Rep. Jerry Knowles (Schuylkill County), said this is the furthest a bill seeking reduction has advanced.
The reduction, if it happens, will bring cost savings for a state facing a $2 billion deficit in its budget. And while those savings barely put a dent in that deficit, they could bring an extra $10-$15 million yearly to the state budget for schools and roads.
But this move means more than just cost savings. It shows that state lawmakers will take serious aim at saving money, balancing a budget and reducing their bloated footprint. If Pennsylvania wants to fix its budget issues, it starts by containing government spending and modernizing how our Legislature operates.
Even at 151 members, Pennsylania would still be tied for the sixth largest House in the U.S. and still have more reps than Texas and New York.
But the process isn't easy.
The state must first publish the downsizing legislation in newspapers across the state to inform people of the potential change … as it did here in The Sentinel on Sept. 1. The House and Senate will again have to approve the bill during the 2017-18 legislative session.
Next comes one more public notice run in Pa. newspapers, and then a potential statewide referendum on the ballot next year for you and I to vote on. That's the vote that counts. If approved, the downsizing would occur sometime after legislative reapportionment following the 2020 census.
Stay tuned, and be ready when it's your chance to have a direct impact on the size of our government.
It is not enough to complain about state government. Change requires action. The Sentinel believes this is a good and necessary first step toward reform of state government.
Catch the latest in Opinion
Get opinion pieces, letters and editorials sent directly to your inbox weekly!