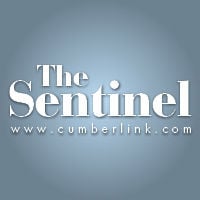 The Sentinel published a story Feb. 16 featuring comments from Pennsylvania Sen. John Eichelberger (R-30), who represents parts of western Cumberland County, made during a town hall meeting in West Pennsboro Township Feb. 13.
Two paragraphs from the story have caused a stir. Here they are:
He then moved into a critique of Pennsylvania's "inner city" education programs, positing that money was being misspent on pushing minority students from high school into college, instead of into vocational programs.
"They're pushing them toward college and they're dropping out," Eichelberger said. "They fall back and don't succeed, whereas if there was a less intensive track, they would."
The senator's political opponents seized on this comment as being racially motivated, and that narrative was repeated by other media and interest groups.
This is, of course, what happens in politics, and Eichelberger has defended himself as one would expect. But a post on the senator's blog this week included claims that The Sentinel story was "dishonest" and linked to "fake news."
After phone call conversations with the senator and his aide this week, "dishonest" was removed from the the blog's description of our story and the post added a more clear distinction for the senator's claims: "I then became a victim of a fake news story when the Democrats decided to spin it ..."
This is an important distinction for you, our valued readers, to understand.
We have only one interest here, and that is to affirm that our story accurately quoted Sen. Eichelberger and, therefore, cannot be called "fake news" in any sense of the term.
We don't necessarily disagree with Eichelberger when he says his words have been misconstrued to fit others' political agendas.
Multiple national media outlets and political operatives have called us over the past week and flat-out asked us if the underlying motivation of the senator's comments was racial? Our response has been the same — that wasn't part of our story. What conclusions others may reach are their own.
In the current social media environment, news is typically received only after it has been subjected to a great deal of spin by a third party.
But attacking the original reporting only makes that problem worse for everyone involved, not better.