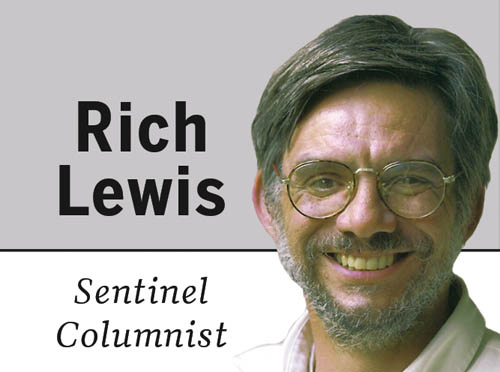 The United States is undergoing profound changes, both in terms of who we are and what we think.
So it's not surprising that national elections now regularly result in "historic firsts" because the outcomes reflect these changes.
Tuesday was no exception — and, by far, the most history was made by women.
When the 113th Congress convenes, 20 members of the United States Senate will be women — the most in our national history.
To put this into perspective, going into this election, a total of 39 women had served in the Senate — which means that on Jan. 3, over half of all the women to ever hold that office will be sitting in the Senate chamber.
And of that 39, only 28 actually won a Senate election. The rest were appointed and either never ran or lost their races. So you could travel to Washington on Jan. 3 and shake hands with 70 percent of the women who have ever claimed a Senate seat through the ballot box, 16 Democrats and four Republicans.
New Hampshire already had two female U.S. Senators, but on Tuesday the Granite State's incumbent U.S. Representatives, both Republican men, were defeated by women, and so, for the first time in history, an entire state Congressional delegation will be made up of women. And just as a kicker, though it wasn't a first, Democrat Maggie Hassan was elected governor of New Hampshire, beating a male tea-party favorite.
Another history maker was Democrat Mazie Hirono who scored four firsts — Hawaii's first female U.S. Senator, the first Asian-American woman in the Senate, the first Senator to have been born in Japan and the first Buddhist.
Hirono, 65, was born in Fukushima Province (where the tsunami hit in 2011). Her family moved to Hawaii in 1955 and she became a naturalized citizen when Hawaii became a state in 1959.
In Wisconsin, Democrat Tammy Baldwin became the first openly gay woman elected to the Senate, beating Tommy Thompson, a former governor.
And a woman made history right here in Pennsylvania. Democrat Kathleen Kane easily defeated Cumberland County District Attorney David Freed to become the state's first female attorney general.
Women asserted their growing political power in other ways as well.
For starters, President Obama could not have been re-elected without their overwhelming support — collecting 55 percent of their votes to Mitt Romney's 44 percent. That "gender gap" was decisive in places like Ohio, where Obama beat Romney by 12 points among women.
Republicans saw their hopes of taking over the Senate wrecked not only by women candidates but because of the stupid things their candidates said about women.
Missouri's incumbent Democratic Sen. Claire McCaskill was headed for certain defeat until her Republican opponent expressed his belief that women could not become pregnant from rape.
"The female body has ways to try and shut that whole thing down," Todd Akin declared. McCaskill beat him 55-39 percent on Tuesday.
In Indiana, Republican Richard Mourdock went from heavy favorite to loser after he asserted in October that a pregnancy resulting from rape was "something God intended." Democrat Joe Donnelly beat him 50-44 percent on Tuesday.
Obama lost both Missouri and Indiana, but even in those deep red states, many women could not bring themselves to vote for idiots like Akin and Mourdock.
The fact that all the winning women mentioned above are Democrats is not a coincidence. The Republican Party and its media shills brought this on themselves with their indifference to economic and social issues of importance to women. Not to mention their ignorance of basic biology.
Given the chance during the presidential debates, Mitt Romney refused to speak in favor of the Lilly Ledbetter Fair Pay Act, which better ensures women will receive the same pay as men for the same work. It will the first bill signed into law by Obama.
After Mourdock's ridiculous statement about rape and pregnancy, Romney continued to air a TV ad in Indiana in which he said, "I'm supporting Richard Mourdock for Senate."
FOX News' Sean Hannity, a favorite of many Republicans, and a virtual god to the tea partiers, regularly had the Rev. Jesse Lee Peterson as a guest on his TV show. Among the reverend's most famous statements: "I think that one of the greatest mistakes America made was to allow women the opportunity to vote ... It was a big mistake ... and these women are voting in the wrong people. They're voting in people who are evil."
A poster on the popular, ultra-conservative comment board freerepublic.com wrote this the day after the election: "If women could not vote, not only would there be no kenyan in the WH, but THERE WOULD BE NO DEMOCRAT PARTY, PERIOD!!! Just sayin."
Yes, these last two examples are extremes — but this attitude has infected the Republican Party, and worse, holds the party hostage during its primaries. Tuesday proved it is a losing position.
Women are not and never will be a monolithic political block. They will vote conservative, liberal and everything in between. But they will vote and they will make a difference.
And make a little history along the way.