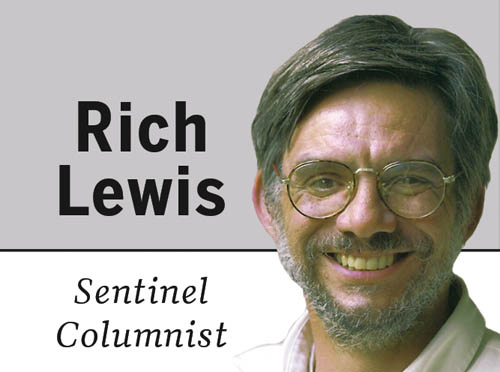 Although it's technically still spring, the "summer" movie season has begun, during which millions of us will spend billions of dollars to catch the latest wave of blockbusters.
The various plots will send us home thinking about the world as it was, or is, or might be, but we will also be absorbing, perhaps without noticing, other messages related to the characters on the screen and the people who play them.
For example: Of all the characters who spoke at least one word in the 100 most popular movies of 2012, what percentage would you guess were female characters?
That question was the focus of a study released this week by researchers at the Annenberg School for Communication & Journalism at the University of Southern California (http://tinyurl.com/d4k4tyo). The answer is 28 percent.
Since more than half the population is female, and more than half the people who bought tickets to at least one movie in 2012 were women, the study authors are certainly on firm ground when they conclude, "Females are grossly under-represented in 2012 films."
The study actually looked at movies from five years, 2007-2010 and 2012 — and it found that women were more invisible last year than in any of the previous years, although they hardly dominated the screen in any of them. In 2008 and 2009, for example, women held 33 percent of the speaking roles. In 2010, 30 percent.
Older women are especially neglected. Only 23 percent of the few female movie characters in 2012 were ages 40-64, a percentage that holds fairly steady through all five years. In comparison, 35-38 percent of male characters were in that age range.
The women in 2012 movies were also way more likely than men to be shown in sexy attire (32 to 7 percent) or partially/fully naked (31 to 10 percent), leading the authors to write, "Many females in film are still functioning as eye candy."
The highest percentages of sexual attire (57 percent) or partial/full nudity (56 percent) was seen with female characters ages 13-20. Both percentages are huge jumps over previous years, and mark an increasing "sexualization of teenage females."
The researchers found all of this "somewhat unexpected, given the advocacy efforts of many non profits in the U.S. to increase the prevalence of and diversify the portrayal of girls and women across media."
Or, as Amy Farrell, a professor of Women's and Gender Studies at Dickinson College, says, "It provides evidence we're certainly not in any 'post-feminist' age. It's very discouraging."
You can find various explanations for this continuing, and even worsening, disrespect for women in movies. Some note that the movie industry is dominated by men, with women involved as directors, writers or producers with only 17 percent of the top 100 movies in 2012. Others argue that men and women might both buy tickets to movies, but that the men decide which movies they'll see, and are generally averse to "chick flicks."
But whether the underlying cause is the limited perspective of the male creators, or the male-driven demands of the marketplace, the consequences are real and significant.
"Movies are a really profound way that we get a picture of what our world looks like," Farrell says. "We get a picture of our hopes and fears and dreams, a kind of collective imagination." If that picture is male dominated, "We are in trouble as a society."
Rebecca Ward, the director of the Women's & Gender Studies program at Shippensburg University, agrees.
"Media creates culture," she says. "We're watching those movies, and they really are making a difference in how we perceive ourselves and others, even if only on a subconscious level."
When women have no role in the stories on the screen, it is all too easy to conclude they have no role in real life.
"It says they're not important, that 50 percent of the population is not important," Ward observes. "That's pretty serious."
And when movies value women mostly for their youth or sexiness, Farrell adds, "It normalizes that picture of the world."
Perhaps these trends will begin to reverse in 2013.
But with blockbusters like "Iron Man 3", "Fast and Furious 6", "The Hangover 3", "Man of Steel" and "The Lone Ranger" on the menu, it looks like it's going to be the same old show.
Rich Lewis, a former reporter and editor, teaches at Dickinson College. He can be reached at rlcolumn@comcast.net. His column appears Sundays in The Sentinel.