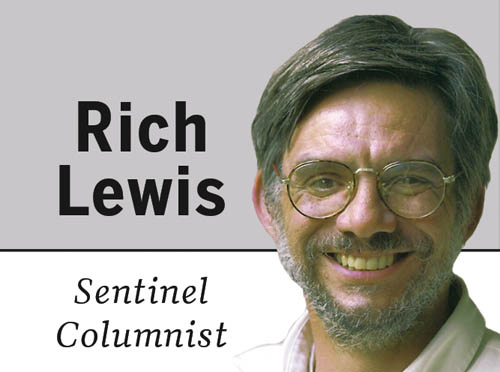 There is simply no defense for what 45 U.S. Senators did this week — unless you count cowardice and ignorance as acceptable defenses.
On Wednesday, 41 Republicans and four Democrats "defeated" a bill to expand background checks for gun buyers, which was a small but meaningful step toward curbing gun violence in America.
I put "defeated" in quotes because in a democracy we expect the majority to prevail, but in this case procedural maneuvering allowed the 45 to trump the 54 who voted for the bill. Sen. Harry Reid, D-Nev., a bill supporter, also voted "no," but only to keep open the possibility of reintroducing it later. So the final count was technically 54-46; the bill needed 60 votes to pass.
The bill was co-sponsored by two staunch defenders of gun rights — Democrat Joe Manchin of West Virginia and Republican Pat Toomey of Pennsylvania.
The proposal was the weakest possible gesture toward gun safety, but a gesture nonetheless. A carefully constructed compromise, it would have sensibly extended a requirement that has been in place for almost 30 years. Under the so-called Brady Act of 1994, federally licensed gun dealers are required to conduct background checks on individuals seeking to purchase firearms. The goal is to make sure that the weapons are not bought by those who cannot legally possess them — such as known felons, drug addicts, fugitives from justice, the mentally ill, those in the country illegally or subject to a restraining order related to domestic violence.
The Manchin-Toomey bill would have required such background checks in all commercial firearms sales, including guns offered for sale at gun shows, on the Internet, through newspaper ads and other public postings. No background checks would have been required for sales between family members or friends.
Mandatory background checks do not conflict with the 2nd Amendment, as Justice Antonia Scalia himself pointed out in the landmark case of District of Columbia v. Heller in 2008.
In fact, seven states have already gone beyond Brady and essentially enacted the Manchin-Toomey bill for all guns sold at gun shows. Four other states, including Pennsylvania, already require the background checks for handgun sales at gun shows.
Polls show that most Americans oppose stricter gun laws that would affect people legally entitled to own guns. But huge majorities — up to 90 percent in some surveys — favor taking steps to keep guns out of the hands of people who should not have them. Which is exactly what Manchin-Toomey aimed to do.
Given all that, why would 45 senators vote no?
Mainly cowardice, seasoned with a dollop of ignorance and topped off with a thick layer of deceit.
The chief opponent of Manchin-Toomey, of course, was the NRA, a lobby that now exists solely to enrich itself and fatten the profits of the weapons industry. As usual, the NRA threatened to use its organizational power to defeat any politicians who dared to vote against its wishes, to withhold its money from their campaigns and shower it upon their opponents.
Oh, those poor senators! Who could possibly take such a risk?
Well, Joe Manchin for one. Pat Toomey for another. But 45 others just caved in.
Of course, no senator can come right out and say, "The NRA scared me."
So the NRA's puppets in the senate did the only thing they could do — they lied. They said the bill would create a national gun registry, when in fact, it specifically prohibited that. They said it would require background checks for sales between friends and family, which it did not.
Manchin stood on the senate floor Wednesday and denounced those false claims.
"That is simply a lie, and anybody who can read knows that is not factual," Manchin said.
But what's a little lying if it means you keep your senate seat? As far as actually reading the bill goes — why bother? A whole 49 pages? Far better to just accept what you're told and do what you're told.
According to the New York Times, citing Bureau of Justice Statistics, officials have conducted Brady background checks on more than 108 million people since 1994, and the federal government has blocked 1.9 million attempted firearms purchases because of problems in the would-be buyers' backgrounds.
Nobody has objected to that. No citizen has been denied his or her constitutional rights because of that. And perhaps — just maybe — a few individual murders or Newtown massacres have been avoided.
But, as the Times notes, no background check is required for about 40 percent of gun purchases, which opens the door to those felons, drug addicts, mentally ill and other potentially dangerous buyers.
Pennsylvanians can be proud of Pat Toomey. He's going to pay a price for trying to close that door, for recognizing that doing nothing about gun violence is as foolish as doing too much. The NRA will go after him — and Manchin, and anyone else willing to defy its extremist agenda.
And the NRA will keep winning — until more policitians grow a backbone and voters stand up and support them.
---
Rich Lewis, a former reporter and editor, teaches at Dickinson College. He can be reached at rlcolumn@comcast.net. His column appears Sundays in The Sentinel.