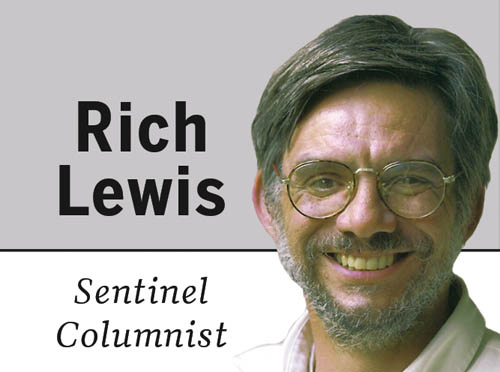 I was among those who believed the NCAA's sanctions against Penn State over the Jerry Sandusky scandal were excessively harsh.
So you would think I would applaud Gov. Tom Corbett's decision to sue the NCAA in an attempt to get the penalties dismissed.
The lawsuit smells of political opportunism, sidesteps proper legal channels, and ultimately turns the issue into a question about money — and not education and ethics.
Yes, the NCAA's penalities were unprecedented and tough. Penn State was fined $60 million. The football team was banned from bowl games and stripped of some scholarships for four years, and 111 wins accumulated under Joe Paterno were voided.
But Penn State agreed to the penalties. More importantly, Corbett himself supported them.
"While we will never be able to repair the injury done to (the molested) children, we must repair the damage to this university," Corbett said at the time. "Part of that corrective process is to accept the serious penalties imposed today by the NCAA on Penn State University and its football program."
Corbett even said he was "grateful" the NCAA did not impose the "death penalty" by banning the team from competition. He said he was "confident that the university will move forward from this experience, complete the healing process and once again be worthy of its great reputation."
Corbett said Wednesday he waited five months to file his anti-trust suit because he needed time to research the law and did not want to distract attention from the football team during the season. It's hard to believe that, as a former attorney general, he wouldn't already know the law, or have access to legal experts able to advise him in days not months. And what kind of chief executive waits out a football season before moving on what he now obviously considers urgent state business?
No, this was a political maneuver by a governor with dismal public-approval ratings who decided to make a splashy play to boost his chances of re-election. He's betting that Penn State fans will consider him a hero and flock to his side. He's hoping it will offset the opinion held by a heavy majority of Pennsylvanians that he did a bad job handling the Sandusky case when he was attorney general.
Normally, the state attorney general brings anti-trust suits, but Corbett sought and received special permission to do it himself from outgoing Attorney General Linda Kelly, and did so just weeks before a new attorney general takes office. He was awfully eager to make this his personal show.
When asked about the political ramifications of his suit, Corbett replied: "We're not going to get into the politics of this."
He didn't have to. They speak for themselves.
The nature of the suit is even more troubling. An anti-trust action requires Corbett to demonstrate economic losses. All the arguments have to be about money. The suit puts that right up front, describing the Penn State football program as "an important economic engine supporting Pennsylvanians," and saying the sanctions harm those "who earn income by working in the stadium on game days; the shop owners whose small businesses generate significant revenue from the sale of Penn State memorabilia; the students who help pay tuition by waiting tables filled with alumni and fans who patronize restaurants and bars before and after games; the hotel owners and employees whose jobs depend on the continued influx of tourists."
In other words, countless people make their livings off "student-athletes" — who get no share of the bounty but who must win in order to keep the money flowing. That is precisely the root of all evil in major college sports. It leads to things like covering up the presence of a child molester in order to protect a program's reputation and recruiting power.
Corbett's not wrong. Big-time football is profitable. But the suit directs attention to the dollars and away from the horrors spawned in pursuit of them.
Even worse, the suit suggests Penn State is a less attractive school without a winning football team. It says the sanctions harm current Penn State students by diminishing "the Penn State educational and community experience to which they and their families made a significant and long-term financial commitment, relying in part on the prominence of the Penn State football program."
What? Your English or engineering degree is devalued, your social life curtailed, if the football team can't go to the Outback Bowl?
And you thought a school is great because it provides a great education.
Legal scholars are divided over the suit's chances of success. It may be tossed out immediately; even if it goes forward, the sanctions will have run their course by the time it reaches a jury.
Meanwhile, the school, and the team have indeed moved forward. An excellent new coach was hired, good players stayed, fans rallied around them, and the team enjoyed a very successful season. If some fans stopped going to games or buying blue-and-white beanies or mugs, it was likely a reaction to Sandusky's crimes and the behavior of school officials, not the sanctions.
The NCAA may have been wrong to step into this mess in the first place, but at least it brought needed attention to a horrible abuse.
Corbett has only brought attention to himself — and to the notion that, in the end, it's all about the money.
---